The Brutal 2002 Robbery And Death Of NBA Star Chris Paul's Grandfather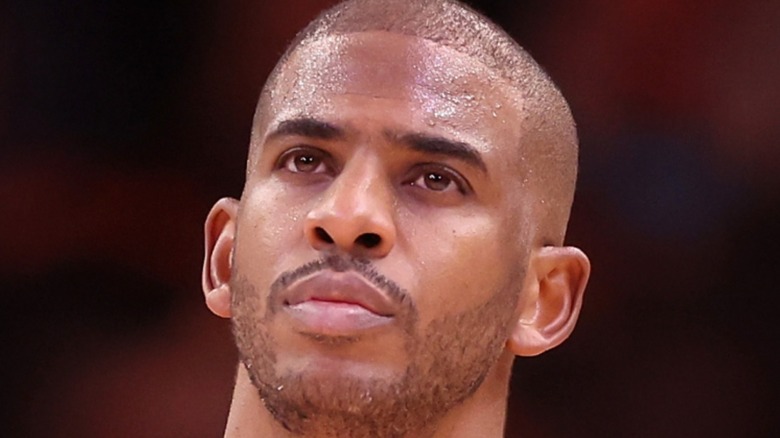 Christian Petersen/Getty Images
It was probably going to be the end of an ordinary day for Nathaniel Jones. The 61-year-old man had just arrived home from the grocery store, the last known stop that he made on his way home from work. Jones owned a gas station in Winston-Salem, North Carolina, and had just pulled into the carport next to his home, unaware that he was being watched. He would never make it into the house (per the Winston-Salem Journal).
When Winston-Salem police arrived later, they discovered Jones lying face-down. Black tape was wrapped around his head so that it covered his mouth, and the same tape was used to bind his hands behind his back. It was noted that whoever put Jones in this position had also severely beaten him. Police arrived too late, however — Jones was dead.
The autopsy revealed that the beating was too much for Jones' heart to handle. He suffered a cardiac arrhythmia as a result and died while bound by his attackers. It took several days for police to focus their attention on who prosecutors would eventually charge with Jones' murder. One by one, five young teens were brought into custody and interrogated for hours until they finally confessed. One key witness for the prosecution was a teenage girl named Jessicah Black, who testified in two trials that she was within earshot of the murder and heard the defendants talk about the crime. According to Black, she could hear Jones scream as he was dying.
The defendants were all successfully prosecuted and sentenced to prison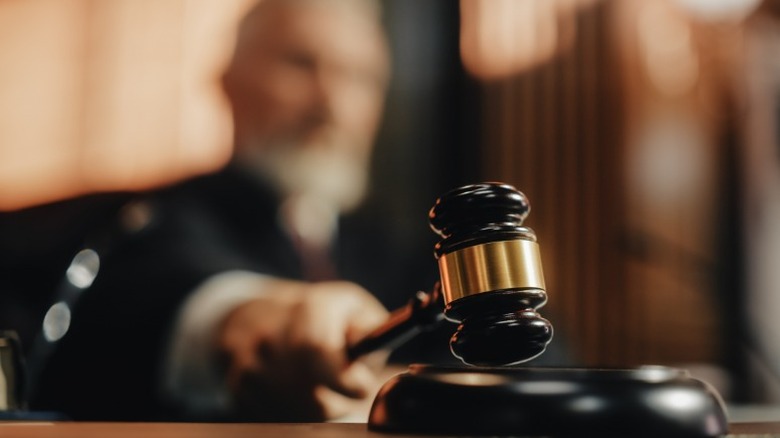 Gorodenkoff/Shutterstock
Christopher Bryant, Jermal Tolliver, Nathaniel Cauthen, Rayshawn Banner, and Dorrell Brayboy faced trial and were ultimately be convicted of murdering Nathaniel Jones (per the Winston-Salem Journal). Banner was only 14 when Jones was killed; the other four were 15. Despite their young ages, they were tried as adults. Bryant, Tolliver, and Brayboy each served nearly 15 years in prison before they were paroled (per the Winston-Salem Journal). Cauthen and Banner were sentenced to life without the possibility of parole and are still in prison.
The convicted men, now all in their 30s, made news again in 2020 when four of them petitioned the North Carolina Innocence Inquiry Commission. U.S. News and World Report tells us that this body ruled that "sufficient evidence of factual innocence" and sent the case to be determined by a panel of judges for North Carolina's Superior Court. This case was argued in April 2022 on behalf of Bryant, Tolliver, Cauthen, and Banner. Brayboy was murdered after his release from prison.
The legal team for the convicted argued that there was never any physical evidence that could tie any of them to the murder. They argued that the confessions they gave to police during interrogations were all false and given under threats by the officers. This leaves the most damning part of their convictions resting on the shoulders of Jessicah Black, whose testimony helped seal their fate during their original trials. But she later recanted her version of events.
Their innocence was ultimately denied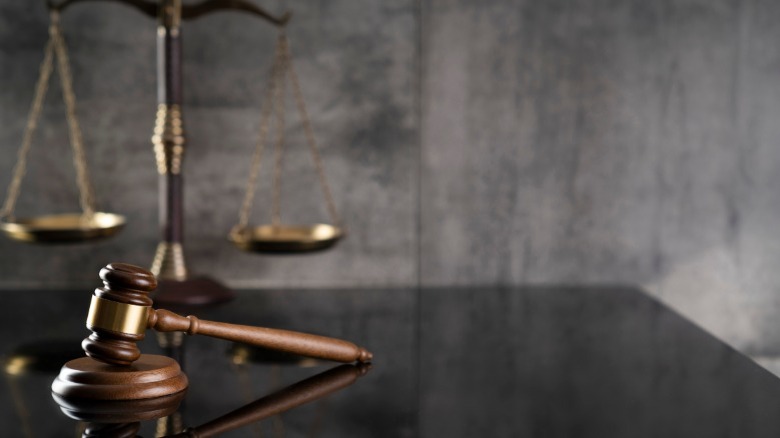 Zolnierek/Shutterstock
During the 2020 hearings, Jessicah Black stated that she lied on the stand during the trials that convicted the defendants. In a disposition played at the hearing, Black said that she falsely testified after being coerced to do so by police (via the Associated Press). She alleged that the investigators threatened her with jail if she didn't implicate the teens who were eventually convicted of murder.
The attorneys for the convicted presented a strong case. One might believe that a lack of fingerprints and DNA at the crime scene that could be matched to these men — plus a recanted confession by a key witness — would be enough to secure a reversal. But after a hearing that lasted eight days, the three-judge panel denied the four men their claims of innocence (via the Associated Press). The upheld convictions were a relief for the family of Nathaniel Jones. Jones' two daughters, Robin Paul and Rhonda Hairston, were both called to testify on the stand at the hearing. Both women stated that they believe the courts convicted the right men.
Jones is the grandfather of NBA star Chris Paul, who was a high school basketball player at the time of Jones' murder. He is currently a point guard for the Phoenix Suns.