Are LeBron James And Chris Paul Friends?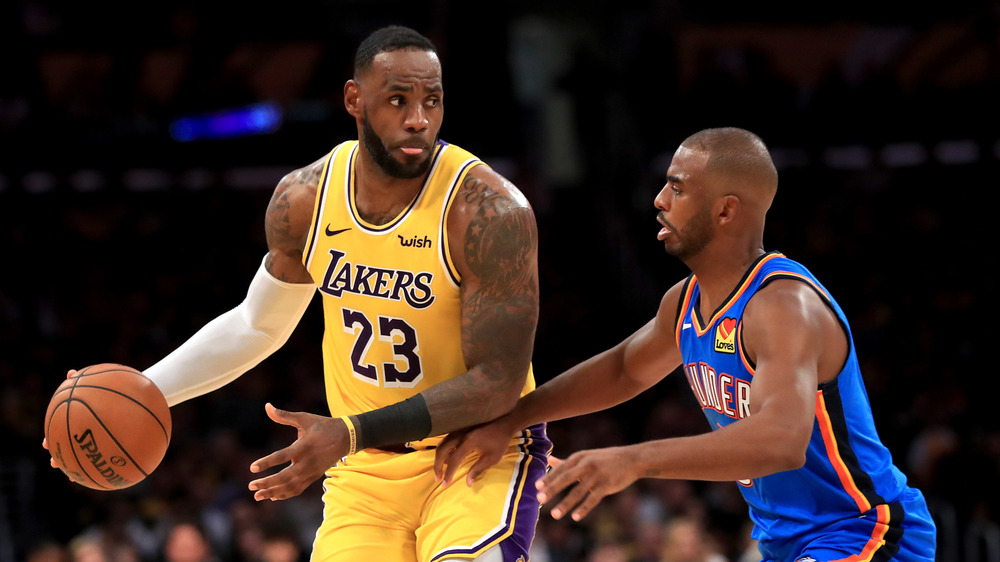 Sean M. Haffey/Getty Images
Legendary NBA players LeBron James, of the Los Angeles Lakers, and Chris Paul, of the Phoenix Suns, will take to the court on Sunday, March 7, for the 2021 NBA All-Star Game. James has the third most All-Star appearances in NBA history with 17, just behind Kobe Bryant (18) and Kareem Abdul-Jabbar (19). According to SB Nation, this will be Paul's 11th All-Star appearance.
The two players are similar in a lot of ways. They're around the same age, started in the league around the same time, and are both very active in the players' union. They've competed against each other quite a bit over the years, but lots of people are wondering if LeBron James and Chris Paul are friends off the court.
According to Bleacher Report, LeBron James said in 2015 that he has three "very good friends" in the NBA, and the rest of the guys are just "teammates." Is Chris Paul one of those three, or is it just business between the two? Let's take a look at the relationship between LeBron James and Chris Paul and see just how buddy-buddy they really are.
LeBron James and Chris Paul are part of the 'Banana Boat Crew'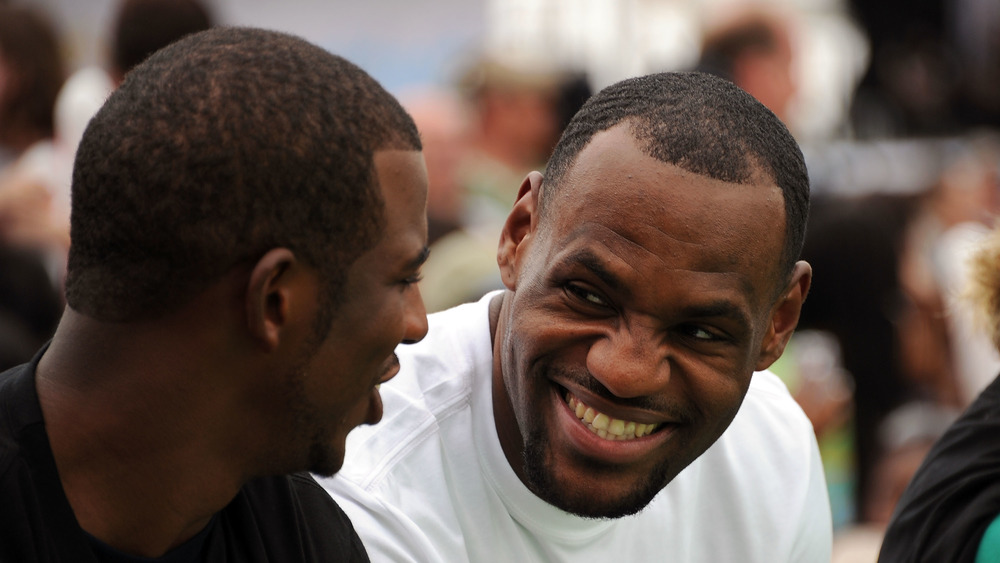 Larry Busacca/Getty Images
According to Sportscasting, LeBron James and Chris Paul are indeed friends. They're the kind of friends who hop on a banana boat together along with other pro ballers on vacation, earning themselves the nickname the "Banana Boat Crew." The New York Daily News published a photo of the event: also on the boat were Dwayne Wade and his wife Gabrielle Union. Although he wasn't technically on the boat, Carmelo Anthony was also on that trip with the other guys, so he got grandfathered into the crew. So those are the three NBA players that LeBron James considers friends.
Chris Paul told ESPN in 2019 that he admires how his friend "King James" has dealt with the intense fame and media pressure that has characterized his career. "For that he's been dealt from a young age, just to see how he's handled everything, man, as a friend and a brother it's unbelievable to see," Paul said. "People don't realize how selfless he is." So yes, it looks as though the two are pretty close off the court. Fans will get a chance to see their chemistry on the court when they team up for the All-Star Game on Sunday.