The Heart-Wrenching Death Of Television Frontman Tom Verlaine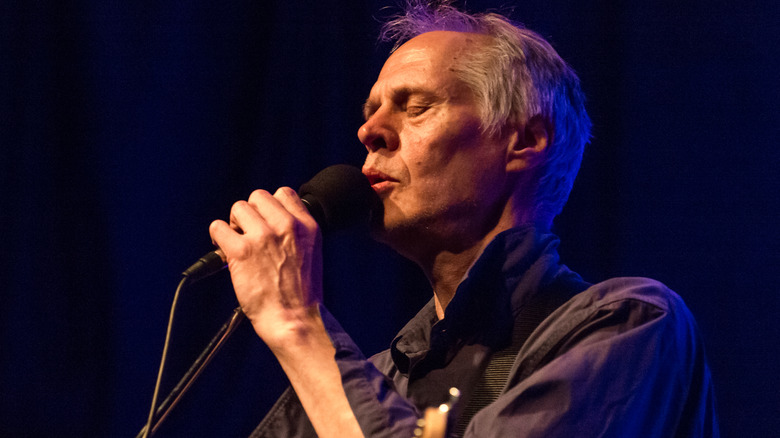 Darren Eagles/Getty Images
The punk-rock world has lost yet another storied icon with the death of one of its pioneers, Television frontman and guitarist Tom Verlaine, who died in Manhattan on January 28 at 73. His cause of death has not been released, but a source close to the punk-rocker indicated told The New York Times Verlaine had been struggling with a brief illness just before he died.
That source was Jesse Paris Smith, the daughter of one of Verlaine's New York punk scene contemporaries, Patti Smith. Verlaine and Smith were reportedly romantically involved at one time and had collaborated on a series of musical projects together over the years. Verlaine lent his guitar talents on Smith's debut single "Hey, Joe," as well as other tracks on her 1975 album "Horses," per All Music. Responding to his death, Patti captioned a throwback photo, "This is a time when all seemed possible. Farewell Tom, aloft the Omega."
Before he was Tom Verlaine, he was Thomas Miller, a prep school student from Wilmington who would have a fateful friendship with bass player Richard Meyers, as The New York Times detailed. The two began playing together in 1966 and would continue to make music together over the next decade, according to Variety. Inspired by the glam scene popularized by The New York Dolls in the early 1970s, Miller (now Verlaine) and Meyers (who would go by the stage name Richard Hell) worked to put together their band and create a sound that was unique to them.
Tom Verlaine's spanned nearly five decades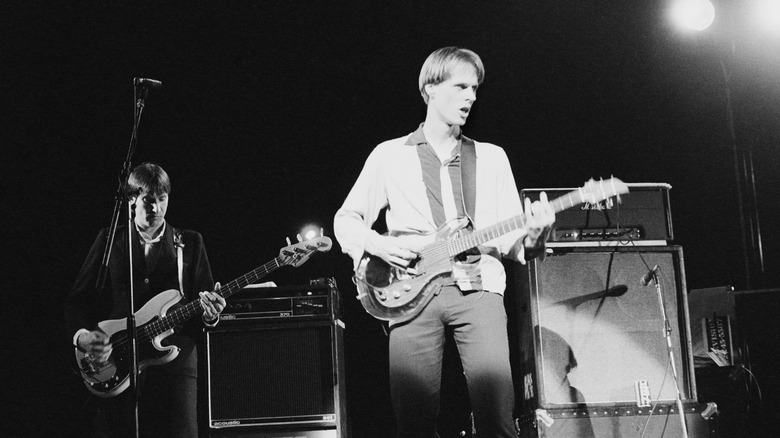 Michael Putland/Getty Images
Tom Verlaine and Richard Hell's first attempt at playing was with their band Neon Boys, a project that was disbanded in 1973. But within a year, the duo — along with Billy Fica and second guitarist Richard Lloyd — formed Television and began playing in the gritty New York City bars and clubs, bringing the unique wailings of Verlaine and screeching guitars of Lloyd to the growing number of fans that would prove the band's magnetism. Television helped to put the iconic club Max's Kansas City and CBGB on the map, helping pave the way for future punk and noise rock bands, per Variety. 
After Hell was thrown from Television in 1975 due to artistic conflicts, he was replaced by bassist Fred Smith. "The way we went off, going in different directions, was inevitable," Hell told Loud and Quiet. "I had no bad feelings about it; we were just like oil and water." Television would release two albums, "Marquee Moon" and "Adventure," before disbanding in 1978. Of the iconic "Marquee Moon," Verlaine reflected to The Irish Times, "It seems to get rediscovered by a new generation every 10 years or so, which is kinda cool."
Verlaine led a successful solo career after the dissolution of the band, releasing nine solo records and becoming a featured guitarist on numerous albums from other artists. Notably, Verlaine served as session producer for the late Jeff Buckley for the artist's posthumous 1998 album "Sketches for My Sweetheart the Drunk."