Who Are The Additional Officers In The Tyre Nichols' Murder Case?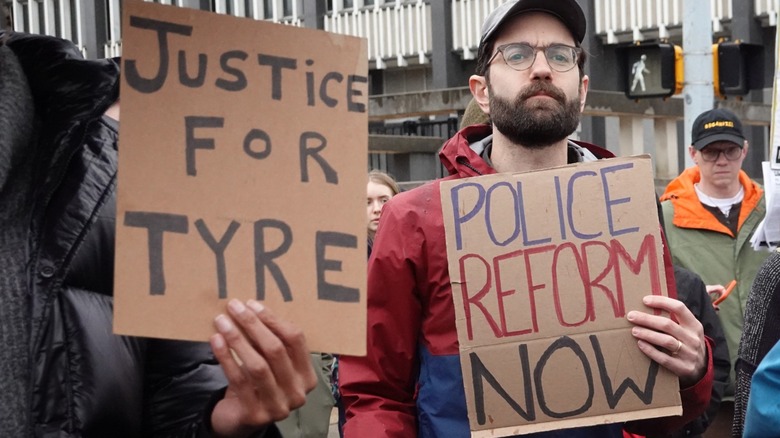 Scott Olson/Getty
On January 7, 2023, multiple members of the Memphis Police Department were allegedly involved in a horrific incident that resulted in the death of a 29-year-old Black man named Tyre Nichols (per Yahoo). Following Nichols' death, the department began investigating how what should have been a relatively routine traffic stop turned into a young man losing his life. Issues of excessive force and police brutality have been polarizing topics in the United States in the last few years. Following this latest case, the public is demanding answers.
According to CBS News, Tyre Nichols was pulled over on his way home from photographing the sunset at a local park on January 7, 2023. He was reportedly stopped for reckless driving, and officers attempted to arrest him. A confrontation ensued and resulted in Nichols running away. The police officers eventually caught up with him, and another conflict occurred before Nichols was arrested. It should also be noted that investigators from the department have "not been able to substantiate the initial report of reckless driving" (per CBS News).
What The Camera Footage Reveals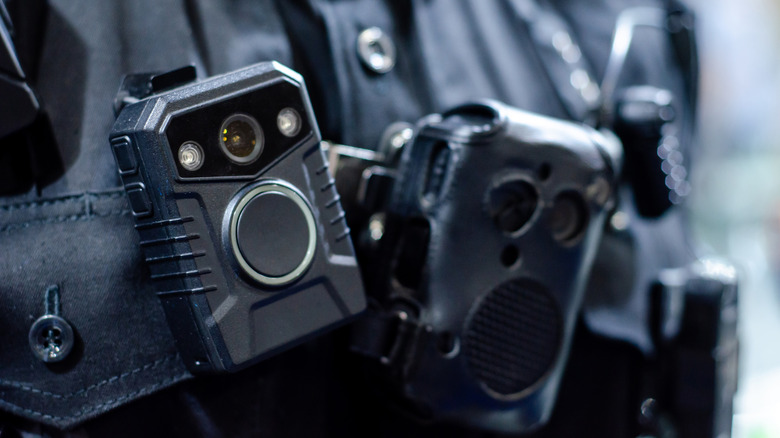 Lutsenko_Oleksandr/Shutterstock
After Nichols was apprehended, the police stated that he complained of shortness of breath, which resulted in an ambulance being called. He was subsequently transferred to a hospital and remained in critical condition. On January 10, 2023, Tyre Nichols passed away (per CBS News). The previously mentioned "confrontations" involved multiple police officers, and it wasn't just a little tussle in which they were attempting to arrest a hardened criminal. Police body cams and additional street surveillance cameras showed footage of Tyre Nichols being beaten by at least five officers while restrained. He was punched in the head, kicked, hit with a baton, and pepper sprayed.
Following an initial investigation, on January 20, 2023, the Memphis Police Department fired five police officers who were directly involved in the death of Tyre Nichols (per CNN). Former officers Emmitt Martin III, Desmond Mills Jr., Tadarrius Bean, Demetrius Haley, and Justin Smith were subsequently charged with aggravated assault, aggravated kidnapping, official misconduct, official oppression, and second-degree murder, according to CNN.
Who is Preston Hemphill?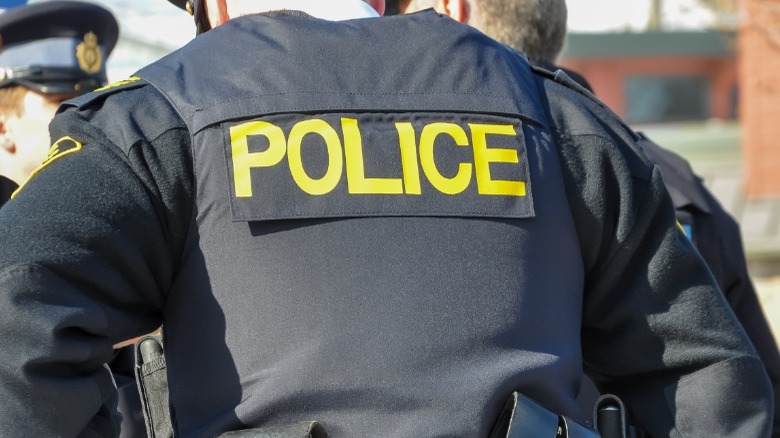 Lester Balajadia/Shutterstock
After the bodycam and surveillance camera footage were released to the public, more questions were asked. In the videos, it is clear that there were more than just five officers present at the awful scene. On January 30, 2023, a sixth officer in the video, identified as Preston Hemphill, was "relieved of duty pending the outcome of an administrative investigation" (per Newsweek). Hemphill has reportedly been under investigation since January 8, just like the other five officers who have since been charged. He was present at the initial traffic stop, where he is heard on camera saying that he stunned Nichols and 'I hope they stomp his a**'( per Yahoo).
Following the release of Hemphill's identity, the Memphis PD also revealed that a seventh officer has now been relieved of duty. However, the identity of said officer was not revealed as of this publication. Additionally, three members of the Memphis Fire Department have also been fired in relation to the incident (per ABC).