The Beatles Song Ozzy Osbourne Said Changed His Life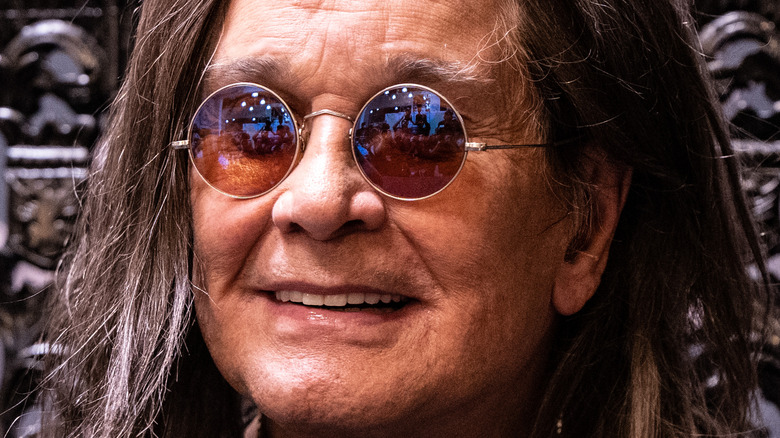 Scott Dudelson/Getty Images
Ozzy Osbourne has been known for many things throughout his career. By all rights, he should go down in history as one of the men who, through his band Black Sabbath and his subsequent solo career, is one of the pillars that holds up the metaphorical bridge between rock & roll and heavy metal. However, there's considerably more to him than that. There's his unhinged behavior during the height of his career, there's the incalculable amount of drugs he's used, his reality TV show that brought his family into the narrative, his thick Brummie accent that makes him almost impossible to understand even though he's speaking something adjacent to English.
One thing that might have escaped fans' notice about Osbourne is that he has something in common with the Rolling Stones and countless other British music acts of their day: He was inspired to become a musician by The Beatles. Specifically, as iHeartRadio reports, Osbourne can recall exactly where he was and what he was doing on the day The Beatles changed his life.
Ozzy Osbourne's Difficult Childhood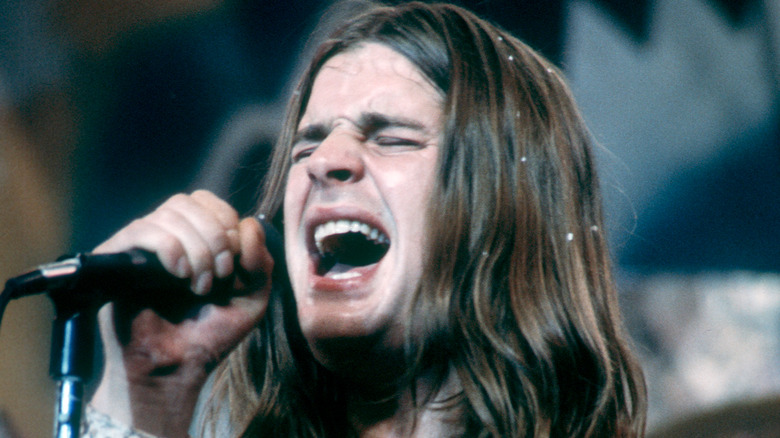 Michael Ochs Archives/Getty Images
John Michael Osbourne was born on December 3, 1948 in Birmingham, England, according to Britannica. As a young boy, he suffered from dyslexia, according to CNN, and was sexually abused by bullies while in school, according to Entertainment Weekly, and had attempted suicide multiple times.
By his teens, he was suicidal, victimized, and directionless. According to Cheat Sheet, he left school early and tried his hand at a variety of jobs, including working in a slaughterhouse. "For the first two or three weeks, I did nothing but throw up," he would tell The Telegraph.
Working in an abattoir or doing other dead-end jobs was not Osbourne's true calling, however. At some point during this time, the teenage Prince of Darkness had settled upon what he wanted to do with his life, and that was music. He was walking down the street one day when a Beatles song solidified in his mind that it was music that called him.
'She Loves You' Changes Ozzy's Life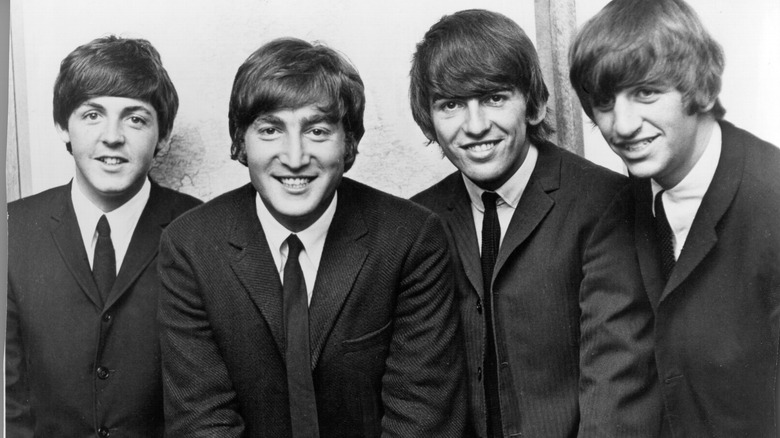 Michael Ochs Archives/Getty Images
1964 was a banner year for The Beatles, as KMYS reports. On April 4 of that year, they had a song in each of the top five spots on the charts, including #3 "She Loves You," which, according to Soundscapes, was released in the U.K. in August of the previous year (the U.S. single would be released in September).
The song changed Ozzy Osbourne's life. The 15-year-old was walking down the street, according to iHeartRadio, when he heard the song. So memorable was the experience that he even recalls the color of the transistor radio (blue) he was holding when he heard the life-changing song. "When that song came on, I knew from then on what I wanted to do with my life," he said.
Similarly, a 2022 interview with The Express provides some more context. "Imagine going to bed in one world, and then waking up in another that's so different and exciting that it makes you feel glad to be alive," he said. The teen, who would sit on the front steps of his house wondering how he was going to get out of Birmingham, had found his ticket. "I knew I was going to be a rock star the rest of my life," he said.