Where Is Laci Peterson's Family Today?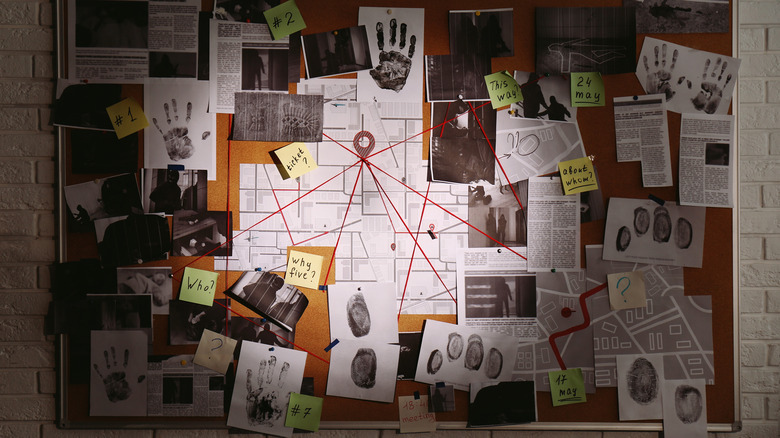 New Africa/Shutterstock
We may receive a commission on purchases made from links.
Laci Peterson was last seen by her sister Amy on December 23, 2002 (per "For Laci"). The following day, she went missing without a trace. A frantic search was soon underway for the 27-year-old woman. Her husband, Scott Peterson, told police that he had last seen her when he was leaving their home on Christmas Eve. She was nearly eight months pregnant at the time of her disappearance with her first child, a boy that she and Scott planned on naming Conner (per CBS News).
Nearly four months later, the bodies of a young woman and a fetus were found washed up on the shore of San Francisco Bay. DNA tests quickly concluded that the bodies were Peterson and Conner, while a forensic exam determined that they were victims of foul play (per Fox News). Scott Peterson was immediately arrested and charged with one case of first-degree murder for the death of his wife and one count of second-degree murder for the death of their unborn son. After a lengthy trial, he was found guilty by a jury and sentenced to death. In 2020, the California Supreme Court struck down the death sentence. He was resentenced to life in prison without the possibility of parole in 2021. Though he attempted to secure a new trial, a judge denied him this in December 2022 (via ABC News).
Laci Peterson left behind many friends and family members, who were at a great loss over her tragic and untimely end. As the years have passed, they have moved on with their lives as best as they could.
Peterson's siblings have growing families of their own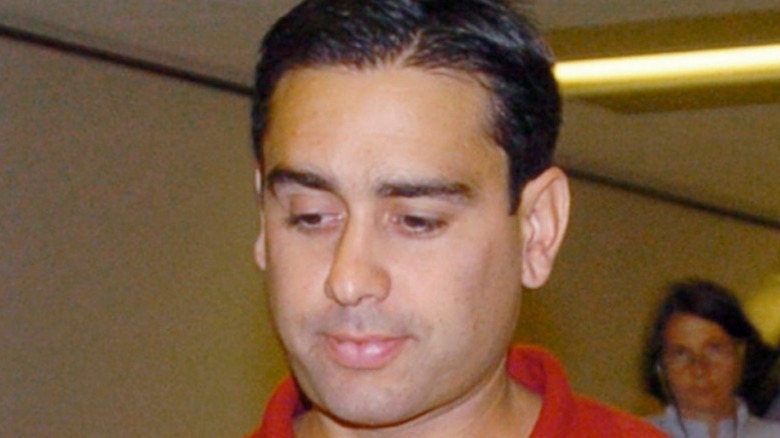 Pool/Getty Images
Laci Peterson was born to Sharon and Dennis Rocha in 1975, the youngest of the two children they had together (per The Cinemaholic). Her older brother Brent was born in 1971 (via The Cinemaholic). When Peterson was 2, her parents divorced. Peterson and her older brother moved with their mother to Modesto, California, but still remained close to their biological father. Sharon Rocha found a long-term partner in Ron Grantski, who became Peterson's "other father." Sharon and Ron parented a new child, Peterson's younger half-sister Amy. Adding to the fold was Ron's son from a previous relationship, Nathan Hazard.
Peterson's siblings have largely stayed out of the public eye since the conclusion of Scott Peterson's trial. Brent and Amy are both married and have children. The siblings and their spouses have six children between them. When Scott Peterson's death sentence was overturned in 2020, People reports that a person close to the family stated that the decision caused great distress for the slain woman's loved ones. There was no word on which family member had conveyed that sentiment to the unnamed source.
Sharon Rocha wrote a bestselling book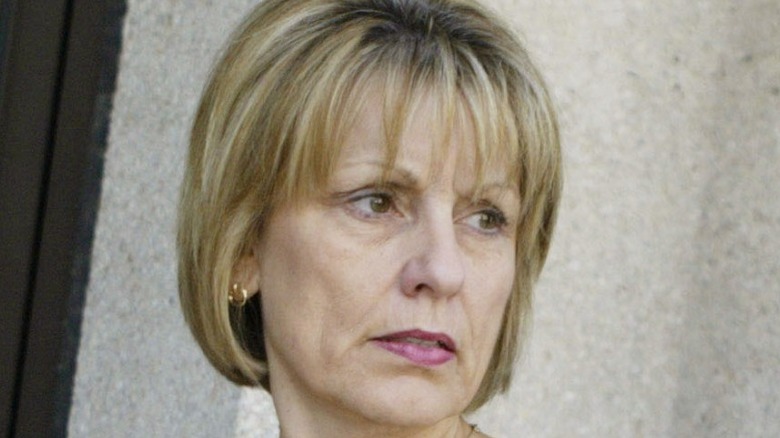 Pool/Getty Images
Sharon Rocha sued her ex-son-in-law in a civil court for the wrongful death of Laci Peterson and Conner. This case was dropped without explanation in 2015 (per Fox News). This was not the first time Rocha had tried to duke it out with the convicted killer in court. A decade before, Rocha, who was serving as executor of her late daughter's estate, sued to get the $250,000 life insurance policy proceeds from going to the man who killed her. A court ruled in Rocha's favor and awarded her the death benefit (via ABC News). 
Rocha was also a vocal advocate of policy changes in the years since her daughter was murdered. She was one of the driving forces behind the passage of the Unborn Victims of Violence Act of 2004 (per the U.S. Congress).
Rocha wrote a best-selling book, "For Laci: A Mother's Story of Love, Loss, and Justice." The memoir was about her daughter's life and the harrowing search for her body (via Amazon). Sharon founded the Laci and Conner Search and Rescue Fund, established to help the family with the expenses associated with the trial. Per Fox News, when those expenses were met, the fund was allowed to help "law enforcement and non-profit search and rescue organizations to help fund necessary equipment, education, tools, etc., needed for search and rescue."
Sadly, two of Laci's family members have died in recent years. Her father Dennis Rocha died in his sleep on December 9, 2018, at age 72 (per The Cinemaholic). Earlier that year, her mother's partner Ron Grantski died at age 71.