Scott Peterson Was Just Handed A New Life Sentence. Here's What That Means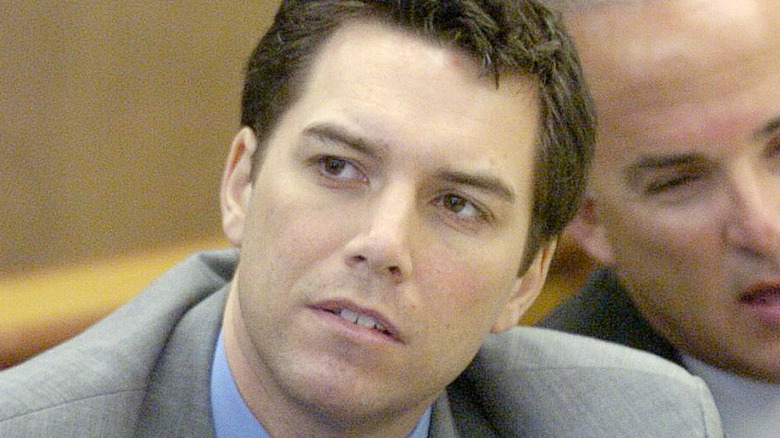 Pool/Getty Images
Convicted murderer Scott Peterson just got a new sentence, reports USA Today. Peterson has been in prison for over 17 years now and was expected to be executed at some point by lethal injection (via The New York Times). That likely wasn't going to happen anytime soon, however, because California hasn't executed anyone since 2006, according to the state's corrections website, and the state's governor issued a moratorium on executions a few years ago.
In late 2004, Peterson was found guilty for the killing of his pregnant wife Laci and their unborn child. A few months later in 2005, a California judge would sentence him to the harshest punishment Peterson could receive: death. He's been serving out his sentence at San Quentin prison since. But in 2020, a court showed some signs in his favor in Peterson's appeal against his death sentence. Peterson's appeal stated that potential jurors who were against the death penalty were intentionally rejected from serving on the jury that convicted him. A supreme court would uphold his conviction, but wound up overturning his sentence (via Modesto Bee).
New sentence and a new lease on 'life'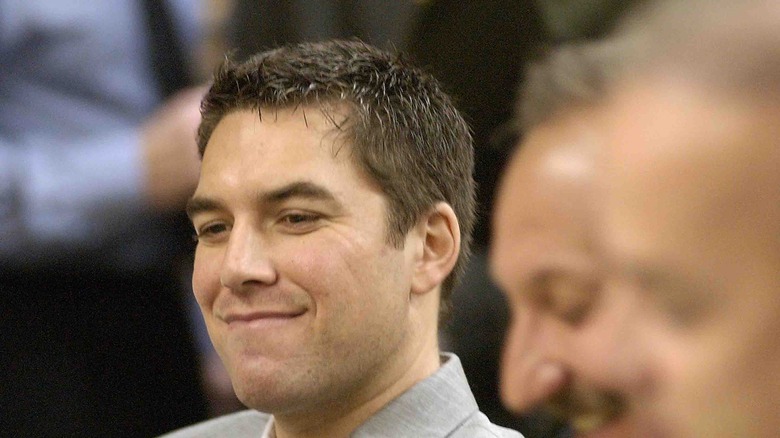 Pool/Getty Images
So while Peterson was not going to get a new trial, he would get a new sentence. And that answer finally came. On December 8, 2021, he was resentenced to life in prison without the possibility of parole, effectively leaving the death row where he's resided since 2005 (via ABC News).
This new sentence means that the remainder of his life will be spent behind bars and he will never step foot outside of the facility, says Cornell Law School. It also means that Peterson evades death at the hands of the prison system, even if California does decide to start resuming executions. Peterson can now expect to die in prison of natural causes. 
The family of the wife he slew were at Peterson's resentencing hearing and had some strong words for Peterson. "Your evil, self-centered, unforgivable, selfish act ended two beautiful souls," said Sharon Rocha, Laci Peterson's mother.