Big Boi Once Spent A Month In England Trying To Find Kate Bush. Here's Why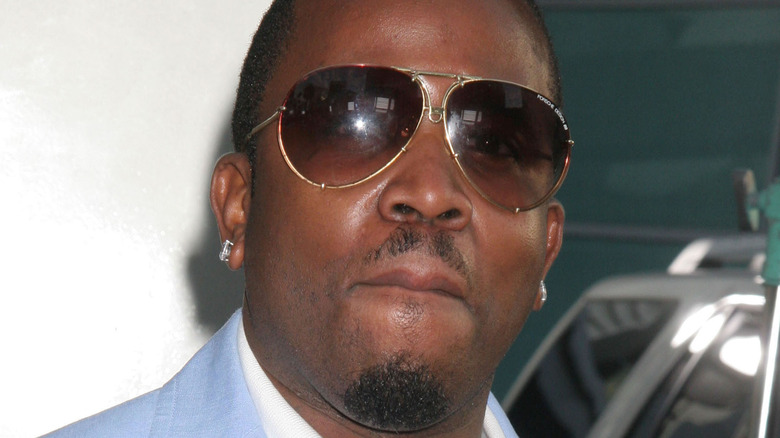 s_bukley/Shutterstock
English singer-songwriter Kate Bush — who rocketed back into the mainstream when her 1985 song "Running Up That Hill (A Deal with God)" was featured in Season 4 of "Stranger Things" — performs an experimental style of art pop, a sound that couldn't be more different than American hip hop music. It might be surprising to find out then that one of America's most beloved hip-hop artists, Tupac Shakur, was a big fan of Kate Bush (per "Tupac Shakur"). So, too, is American rap artist Antwan André Patton, better known as Big Boi, from the Atlanta hip-hop group Outkast.
As American music news outlet Spin noted in 2011, Big Boi, who also makes music as a solo artist, has spoken publicly on several occasions about his deep and enduring respect for Bush's music, even going so far as to spending a month living in England simply trying to get in touch with her. Per The Guardian in 2004, Big Boi is quoted as saying, "Kate Bush is my favourite artist of all time," and he even used another Bush song, "Babooshka," off her 1980 album "Never for Ever," as his ringtone.
Big Boi's sojourn to England in search of Kate Bush took place in 2010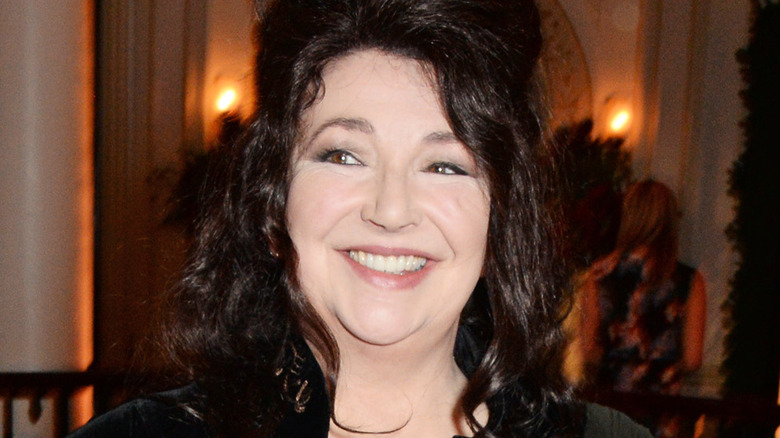 David M. Benett/Getty Images
Per Spin, Big Boi was introduced to the music of Kate Bush by his uncle, and as a young man, he would listen to her music for hours. Bush, in fact, could be his second favorite artist of all time, second only to Bob Marley. He especially appreciates her independent work ethic and how she produces all her own music. In an interview with Pitchfork in 2018 (posted on YouTube), Big Boi elaborated on his enduring fascination with Bush and that he imagines the famously reclusive artist living alone like Rapunzel, working on music alone, like the Phantom of the Opera. "I think her songs tell stories, and we also tell stories," he said, comparing Bush's music to his work with Outkast.
In that same interview, Big Boi went on to add, "Sometimes there's a double meaning in what she says and the layers of production, how the songs morphed; it might start one way, and then it'll morph and break down into something very theatrical ... you can kinda envision it in your head. ... It made the music exciting because it wasn't repetitive. You didn't know what was coming around the corner." Speaking with British magazine "Flavour" in 2010 (via Spin), Big Boi said, "I've been trying to get Kate Bush for the last seven years and now I'm come [sic] over here to camp out for a month just to find her."
For Big Boi, working with Kate Bush would be a dream collaboration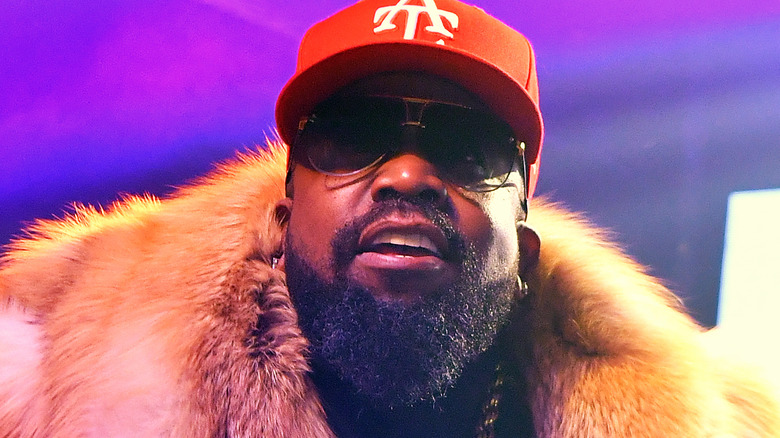 Paras Griffin/Getty Images
And what would Big Boi do if he found himself face-to-face with Kate Bush? He'd love to collaborate with her. In 2010, on the British TV show "Live from Studio Five," Big Boi said (via Contactmusic.com), "I want to work with Kate Bush ... That's, like, my dream collaboration, most definitely ... [S]he's a very creative artist, producer and writer." Speaking with Rolling Stone (per NME), Big Boi went on to add he'd like to co-produce music with the British singer-songwriter, written from scratch. "I'd rather get her in a room and not have a plan and just let it come organically," Big Boi said.
In 2021, on "The FADER Uncovered" podcast, Big Boi revealed to the music producer Mark Ronson that he finally met Bush in 2014 while on tour with Outkast in England. At that time, he got her number, and from there, a Big Boi-Bush collaboration happened. As of this writing, the song has not yet been released to the public. "I have a monster hit with Kate Bush that I'm just holding," Big Boi said, adding: "It's a dream come true and the people are going to f****** love it. It's f****** incredible." We can't wait to hear it.