What Former Kansas City Chiefs Player Tony Gonzalez Is Doing Today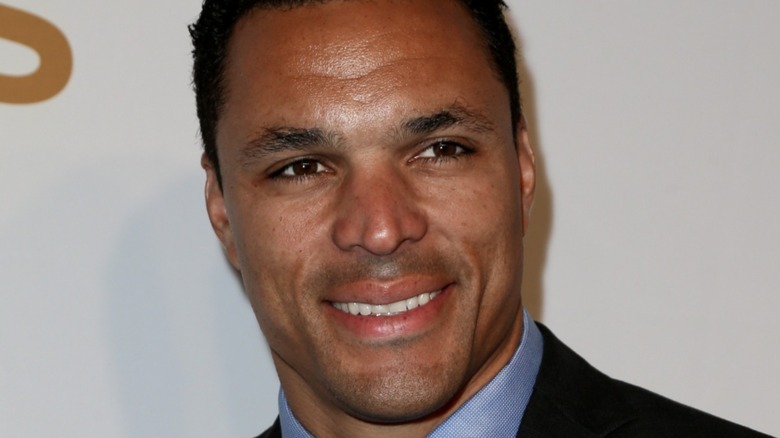 Debby Wong/Shutterstock
For 17 seasons, the gridiron was ruled by one of the greatest tight ends ever to play the game. Tony Gonzalez was a force on the field, serving as every offensive coordinator's dream. As a member of the Kansas City Chiefs, Gonzalez set several franchise records, including most career receiving yards, most career receiving touchdowns, and most career receptions (per the Kansas City Chiefs' official website). But it would not just be team records that Gonzalez would achieve by the end of his playing time. The 14-time Pro Bowl selection also set career receiving yards and receptions for a tight end, as well as second most career touchdowns in that position, with 111.
Gonzalez retired from playing at the end of the 2013 season. Though he spent most of his long career as one of the Kansas City Chiefs starters, he was traded to the Atlanta Falcons in 2009. He would play his final five seasons with that club. The legendary Chiefs' offensive lineup member was inducted into the NFL Hall of Fame in 2019, his first year of eligibility (per Pro Football Hall of Fame). The year before, the NFL reported that the Chiefs bestowed their team Hall of Fame honors on one of their most beloved players. Gonzalez showed fans almost immediately after retirement that he was still a relevant part of the sport.
Gonzalez began a successful career in sports broadcasting following his retirement from the NFL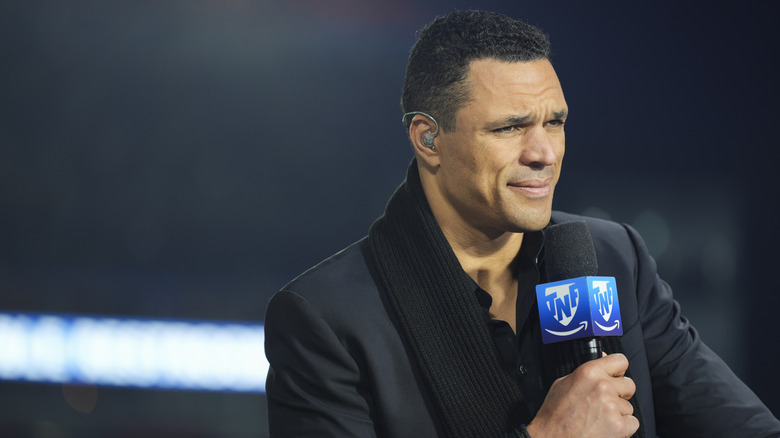 Cooper Neill/Getty Images
Like many former NFL stars, Gonzalez would use his vast knowledge of the game to his post-career advantage. After a career in the pros that spanned 17 seasons with two teams, the former tight end joined the CBS network in 2014. He worked as one of the analysts for the pregame show (per NBC). After three seasons in that role with the network, Gonzalez moved over to Fox, serving that studio in the same capacity.
Gonzalez stayed with Fox for several years. After the 2020-2021 football season, the network announced that Gonzalez would leave to pursue another passion. Gonzalez had long ago been bitten by the acting bug and wanted to focus his attention on TV and film. But the NFL great wouldn't stay out of the sports spotlight for long. In April 2022, it was revealed that Gonzalez was joining Amazon as an analyst for the streaming giant. He will be drawing from his expertise to give not only commentary but also play-by-play analysis as part of the "Thursday Night Football" team. Gonzalez will be seen on air during the pregame, halftime, and postgame portions of the show.
Gonzalez also began a professional acting career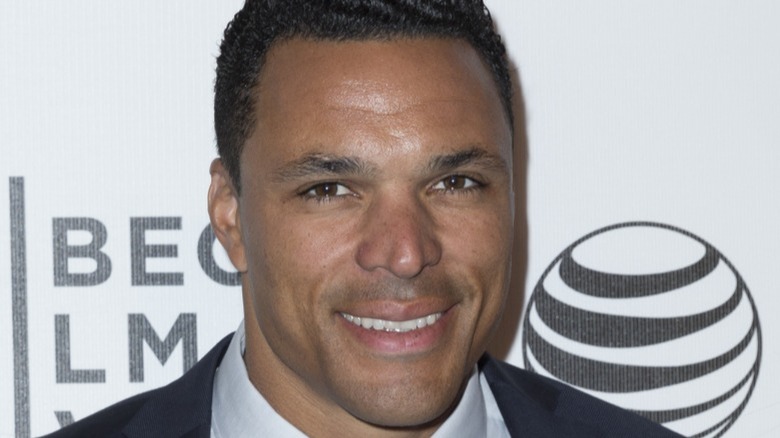 lev radin/Shutterstock
Dominating the gridiron and broadcasting booth wasn't enough of a career for the Chiefs' tight end. While still on the active roster, Gonzalez received his first screen credit in 2000 on an episode of the Robert Wuhl series "Arli$$" (per IMDb). Gonzalez played himself on the comedy series and later appeared in a 2002 episode. From 2014 to 2016, Gonzalez played a recurring character in the series "NCIS." He was cast as Special Agent Tony Francis and was in four different episodes. 
Acting has long been a passion for the NFL Hall of Famer. He took acting classes as a teen and enrolled in an acting course in college. He told ESPN: "My plan back then was to be a football player, and then also acting in the offseason in whatever movies I can get," Gonzalez said. "Looking back, it was foolish thinking." The most active year on the screen for Gonzalez was 2022. He was in eight episodes of the hit BET series "Long Slow Exhale," playing the part of Desmond. From there, he would co-star in the Nate Boyer film "MVP," the saga of a close bond between an ex-NFL star and a homeless vet. Gonzalez was also cast in the 2022 Nickelodeon film "Fantasy Football." In this Anton Cropper-directed movie, Gonzalez appeared as Coach Lance Evans. The movie is centered around an Atlanta Falcons player and his daughter, who can magically control her father's playing ability by playing her father's role in a popular video game.