The Wildly Controversial Opening Monologue That Got Martin Lawrence Banned From SNL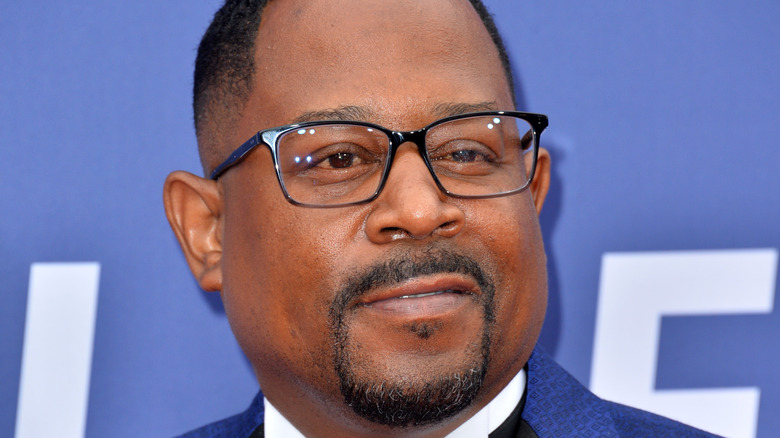 Featureflash Photo Agency/Shutterstock
After the cold open, "Saturday Night Live" introduces the cast, musical act, and guest host. Then, the guest host delivers a comedic monologue. Some have gone over better than others in the show's history. In Dave Chappelle's monologue on "Saturday Night Live" in November, 2022, he discussed Ye West's comments that many deemed anti-Semitic. But rather than agreeing with the criticism, Chappelle somewhat entertained West's statements. "I've been to Hollywood — it's a lot of Jews," Chappelle joked (per NPR). "Saturday Night Live" has not stated whether or not Chappelle will be barred from possible future hosting gigs.
This is not the first time that a guest host's monologue has not sat well with an audience or with the show's producers. Though the show is live, it is well-rehearsed with most of the lines written on cue cards. However, some hosts, cast members, or musical guests have strayed from the planned scripts. Add NBC's censorship guidelines to the mix and on-screen talent can run into consequences.
Martin Lawrence deviated from his script on Saturday Night Live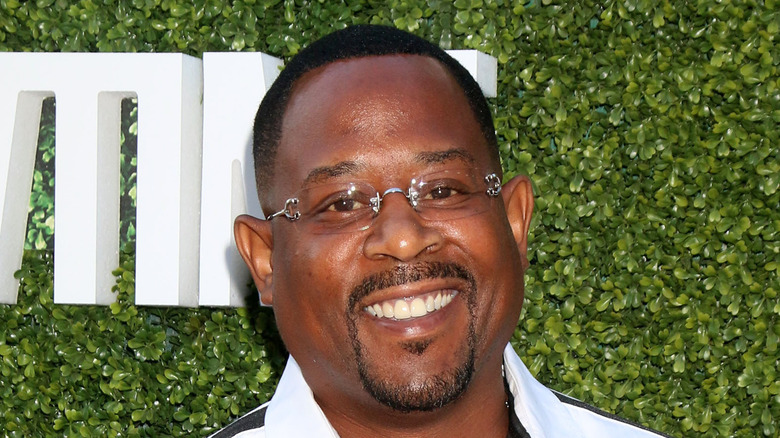 Kathy Hutchins/Shutterstock
In February of 1994, "Saturday Night Live" brought in comedian Martin Lawrence to host an episode of the show. As previously mentioned, writers and producers plan and run through scripts prior to going live on Saturday night. Lawrence went way off script in his opening monologue. He began making "grotesque" comments about women's hygiene and anatomy. He discussed encounters with unnamed women who he felt had not washed properly. As the audience seemed uneasy, he continued rather than pulled back. "Saturday Night Live" received 200 complaints, and Lawrence's full monologue is now only available by transcript (per Far Out).
"Saturday Night Live" seemingly banned him from the show, but Lawrence states otherwise. "I'm not banned from SNL. They banned me from NBC at the time for a minute," he told Charlamagne tha God on "The Breakfast Club" (posted on YouTube). However, according to The Source, when Lawrence's friend and former costar Eddie Murphy hosted the show in 2019, former cast members and hosts like Tracy Morgan and Dave Chappelle joined Murphy. But Lawrence did not.
Martin Lawrence does not care if he is banned or not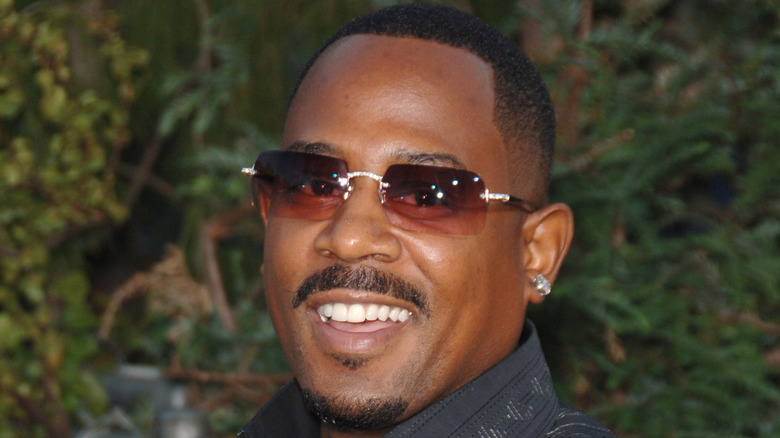 Featureflash Photo Agency/Shutterstock
Since its inception in 1975, "Saturday Night Live" has fought with censorship rules. Veering off script and into unapproved language can land the show in hot water. Other script deviators on the show include Frank Zappa, who repeatedly told the audience that he was reading from cue cards (per Far Out). Milton Berle went off script as well. Elvis Costello changed the song he had planned to perform and Sinead O'Connor changed the lyrics to her song and took aim at the Catholic church, ripping a photo of the Pope live on air. "Saturday Night Live" banned all of these people from appearing on the show again (per Ranker).
As for Martin Lawrence, he told Charlamagne tha God on "The Breakfast Club" (posted on YouTube) that he does not "give a damn" about being banned from "Saturday Night Live" or not. "I don't compromise my comedy," he explained. "I just want to give people what I'm feeling."