The Tragic 2007 Death Of Lea Nikki Bacharach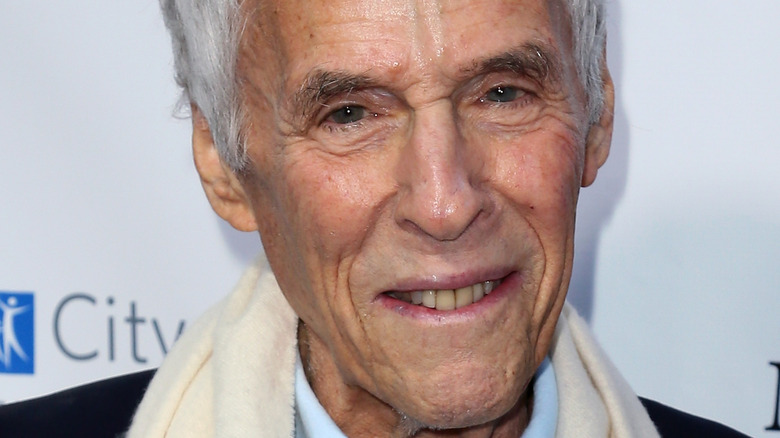 David Livingston/Getty Images
In 1965, famed composer Burt Bacharach married actress Angie Dickinson after dating for only 10 weeks (via the Evening Standard). The Hollywood Reporter writes that the pair went on to have one daughter, Lea Nikki Bacharach, in 1966. In an article for Los Angeles Magazine, Dickinson revealed that Nikki, as her family called her, was born three months prematurely and spent the first three months of her life living in an incubator. Although she survived, Dickison states that Nikki suffered from poor eyesight and did not speak until she was 3. As she grew older, Nikki developed behavioral issues and became easily frustrated.
As these problems worsened, the Evening Standard notes that Burt wrote and dedicated a song to his daughter, aptly named "Nikki" (as seen on YouTube). Per Los Angeles Magazine, Nikki's parents, who separated in 1976, were unaware that their daughter was experiencing Asperger's syndrome. Dickinson told the publication that doctors knew little about this condition in the 1970s and did not correctly diagnose Nikki until adulthood in the 2000s. According to Autism Speaks, Asperger's syndrome is a form of autism. Individuals with this disorder often struggle with social interactions, hypersensitivity, depression, and more. Despite the diagnoses, Dickinson notes (via Los Angeles Magazine), "She [Nikki] still simply couldn't cope."
If you or someone you know needs help with mental health, please contact the Crisis Text Line by texting HOME to 741741, call the National Alliance on Mental Illness helpline at 1-800-950-NAMI (6264), or visit the National Institute of Mental Health website.
Lea Nikki Bacharach killed herself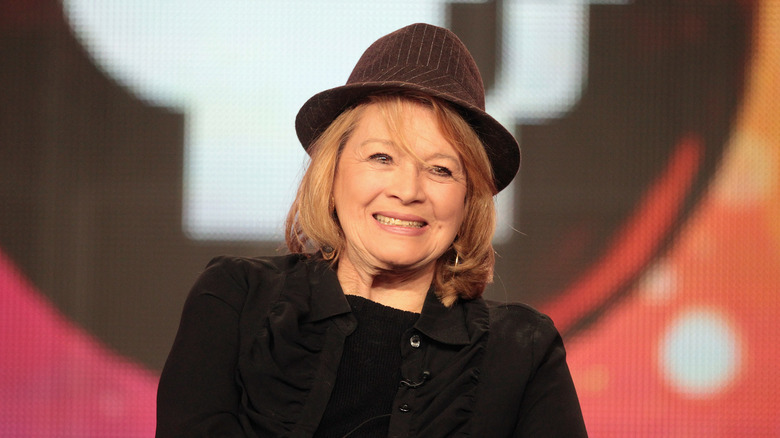 Frederick M. Brown/Getty Images
In early January 2007, Burt Bacharach and Angie Dickinson (seen above) announced that their daughter, Lea Nikki Bacharach, had died (via The Hollywood Reporter). In a statement, Burt and Dickinson revealed, "She quietly and peacefully committed suicide to escape the ravages to her brain brought on by Asperger's." Nikki was only 40 years old, and according to the Evening Standard, she suffocated herself in her apartment in Thousand Oaks, California, using a plastic bag and helium. Her parent's statement went on to say (per the Independent), "She was one of the most beautiful creatures created on this earth, and she is now in the white light, at peace."
They also honored Nikki's memory and said (via the Evening Standard), "She loved kitties and earthquakes, glacial calving, meteor showers, science, blue skies and sunsets, and Tahiti." In 2010, Dickinson opened up to Los Angeles Magazine about the last few months of Nikki's life. She disclosed that her daughter openly discussed reading "Final Exit." The book is about assisted suicide. Likewise, Nikki said that she believed asphyxiation was an ideal way to die. Dickinson notes that Nikki seemed tranquil and at ease at her last Christmas. She now believes it was because her daughter knew she was going to die.
If you or anyone you know is having suicidal thoughts, please call the National Suicide Prevention Lifeline​ by dialing 988 or by calling 1-800-273-TALK (8255)​.
Burt Bacharach thought his daughter resented him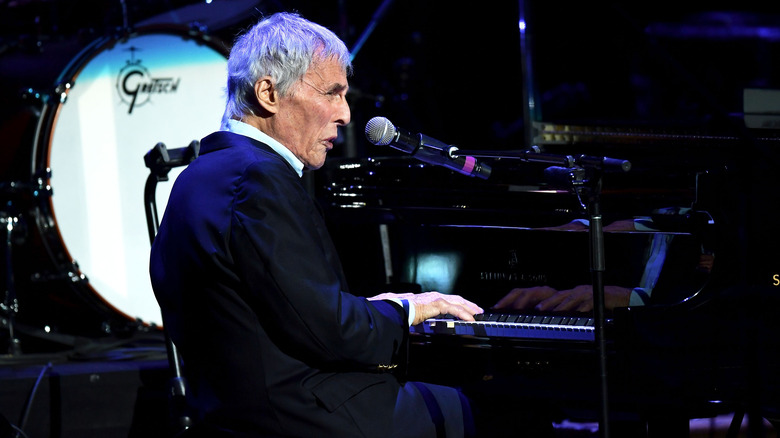 Matt Winkelmeyer/Getty Images
USA Today reports that Burt Bacharach did not publicly speak about Lea Nikki Bacharach's death until 2013. That year, he released a memoir titled "Anyone Who Had a Heart: My Life and Music." In an interview with the AP, Burt admitted that writing the book made him face the past regarding his daughter's death and the slew of issues she experienced due to Asperger's syndrome. Furthermore, Burt explained that he did not think his daughter was going to end her life and stated, "When she did kill herself she did it alone, Textbook 101. Bag over her head. Alone. Kind of brave I guess for somebody who [was] scared of so many things and [she] left a note to me."
According to USA Today, Burt believed that Nikki felt animosity toward him for sending her away to an institution. At this point, Nikki had still not been diagnosed with Asperger's, and Burt believed that a boarding school could help his daughter. Los Angeles Magazine writes that Nikki spent 10 years at the Constance Bultman Wilson Center, which she described as a "hospital." Burt regretted making this decision and said, "I wish somebody would have just said, you're not going to heal her, let her be."
Burt vowed never to read the suicide note Nikki left him. He told the Daily Mail that the family decided to cremate her and did not hold a service. Burt Bacharach died in February 2023.
If you or anyone you know is having suicidal thoughts, please call the National Suicide Prevention Lifeline​ by dialing 988 or by calling 1-800-273-TALK (8255)​.