Canadian Drug Smugglers Brought A Whole New Meaning To The Term 'Carrier Pigeon'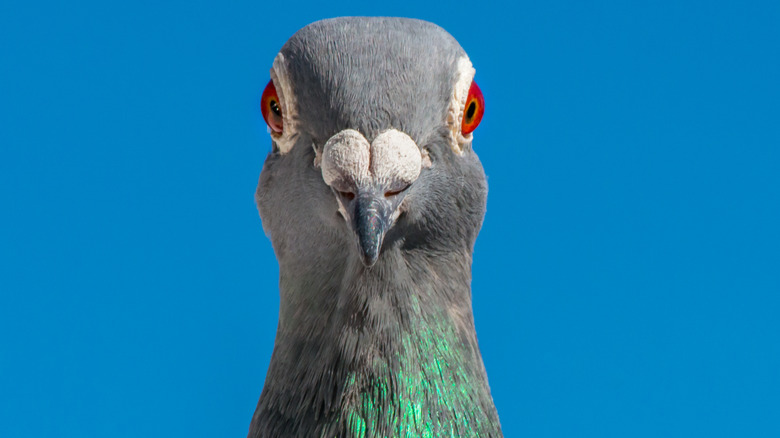 Frank Cornelissen/Shutterstock
In the last few years, Canadian corrections officers have been on the lookout for drones operated by criminals attempting to smuggle illegal drugs and other contraband into the country's prisons. Advancements in drone technology have made the attempted use of these small and cheap flying vehicles for smuggling nearly a daily occurrence in Canada's correctional system, John Randle, the Pacific regional president of the Union of Canadian Correctional Officers, told CTV News Vancouver.
But in December 2022, drug smugglers harked back to an earlier era when they used another method — one with a storied history — to try to deliver crystal methamphetamine to the Pacific Institution in Abbotsford, British Columbia. The prison, about 50 miles east of Vancouver, houses up to 500 prisoners at any one time, according to Global News. On Dec. 29, 2022, guards at the correctional institution spotted something out of place in one of the outdoor areas where prisoners can exercise.
No stool pigeon 
The guards spotted a grey bird wandering around the yard with a miniature backpack on. "They had to corner it," John Randle told the CBC. "You can imagine how that would look, trying to catch a pigeon." After eventually nabbing the bird, the guards opened the teeny-weeny backpack to discover it contained about 30 grams of meth, per Global News. But unlike the infamous Cocaine Bear whose encounter with illegal narcotics ended with its death and afterlife stuffed and on display, it seemed the pigeon heeded the dictum of "don't get high on your own supply."
After capturing the bird, the corrections officers removed the backpack and let the pigeon go, according to Global News. The winged smuggler, it would seem, was no stool pigeon. Canadian authorities haven't yet determined who was behind the caper. Davinder Aujla, an assistant warden at Pacific Institution, told CTV News Vancouver that the "recent interception of contraband" at the prison was still under investigation.
The long history of carrier pigeons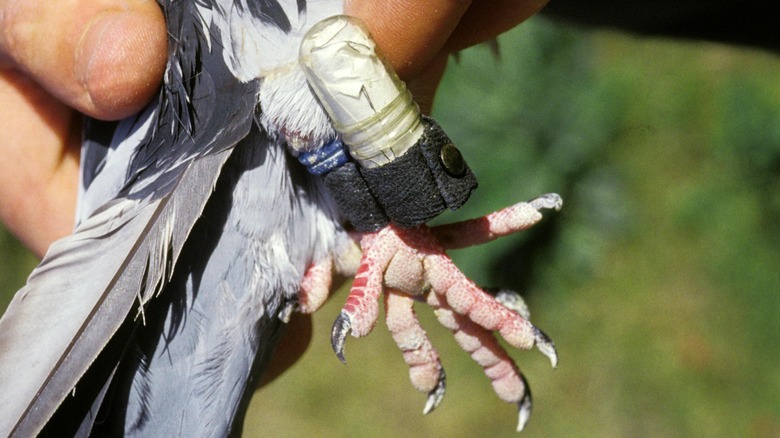 Slowmotiongli/Getty Images
Criminals resorting to such an old-school method surprised John Randle, who'd never heard of a carrier pigeon smuggling drugs into Canada's prison system in his 13 years on the job, per CTV News Vancouver. "They have gone backward in technology," he told the outlet. "Maybe that's because of all the work we have done with drone interdiction that they are trying to find new ways to get contraband in without being detected."
The use of carrier pigeons has a history dating back thousands of years. The Romans used them extensively, from delivering important information like the conquest of Gaul to news about who won a particular chariot race, per Britannica and The New York Times. Genghis Khan had a carrier-pigeon communication system throughout Asia and Eastern Europe, and pigeons served heroically in both World War I and II, per The New York Times. Carrier pigeons also have a long history as drug smugglers. One case, dating to 1930, involved a pigeon that flew over the Mexican border into Texas with cylinders containing cocaine attached to its legs, according to the CBC.