Why Trugoy Of De La Soul Rejected The Idea Of Being Called 'Hippy'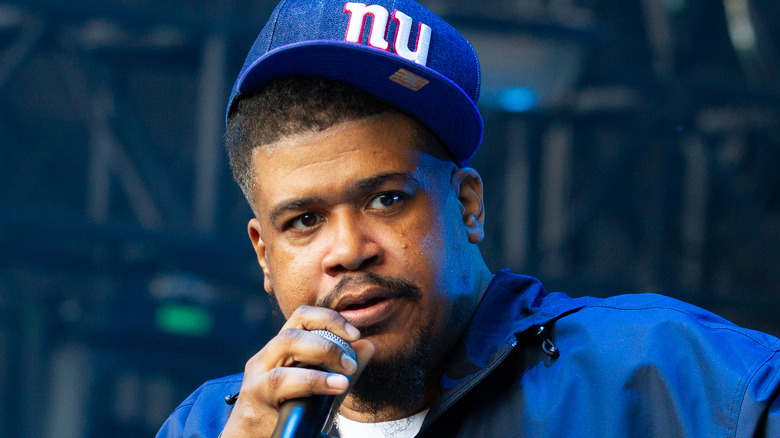 Miikka Skaffari/Getty Images
Rapper David Jude Jolicoeur, who performed as Trugoy the Dove from the influential hip-hop group De La Soul died at the age of 54. His death was confirmed on Sunday, February 12, 2023, by De La Soul's publicist, Tony Ferguson, as The New York Times reports. Popular in the late 1980s and throughout the 1990s, New York's De La Soul was a Grammy award-winning alternative to the tough sound and aggressive posturing of gangsta rappers, among other hip-hop artists from the era (via Grammy). Per NPR, De La Soul was also among the first rap musicians to add jazz elements to hip-hop music.
In their work, De La Soul was otherwise known for expanding the palette of hip-hop with lots of humor and an almost psychedelic 1960s "flower power" sensibility. That was especially true on De La Soul's 1989 debut album "3 Feet High and Rising" (per Pitchfork), which led some critics to call De La Soul the first "hippie" hip-hop group. Per The Guardian, the same year "3 Feet High and Rising" was released, Trugoy spoke with the British music publication "Melody Maker," and according to that interview, Trugoy disagreed with that "peace and love" characterization.
De La Soul's debut was called the first 'psychedelic hip-hop record'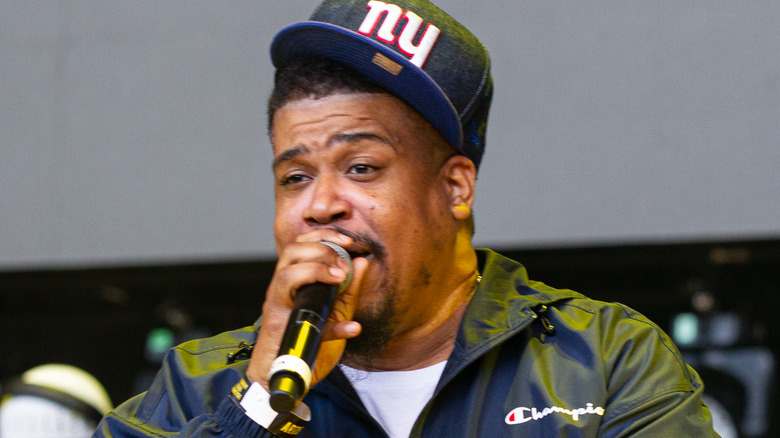 Miikka Skaffari/Getty Images
Based on the Associated Press (AP) reporting, one prominent comparison between Trugoy the Dove's group, De La Soul, and the flower power movement came from Rolling Stone music critic Michael Azerrad. In 1989, Melody Maker asked Trugoy if he felt that fit. If people wanted to think of De La Soul's sound and style as hippie, he was okay with that, Trugoy said (via The Guardian). But he added, "'[W]e'd be offended if it was said that we wanted to be hippies. We don't. We just want to be ourselves,"
Trugoy continued, "Our music is raw and it's funky but, at the same time, it's deeply soulful because this is the Daisy Age," – a period term for the hip hop sound De La Soul helped innovate, according to Record Collector Magazine. "Rap doesn't have to come off with hard basslines and heavy kicks and snares," Trugoy added. "People sometimes want to listen to soft music — even the hardcore crowd."
No cause of death was provided when Trugoy's death was announced as of this writing, but for a number of years, the musician reportedly lived with congestive heart failure, about which he spoke publicly, according to The New York Times. As news of Trugoy's death spread, Chuck D of Public Enemy shared a tribute (via Twitter) to his friend and fellow musician alongside a video of Chuck D and the De La Soul co-founder together. "#RestInBeats my Bro," Chuck D's tweet read.