Raquel Welch Was Left Awe-Struck When She First Met Burt Reynolds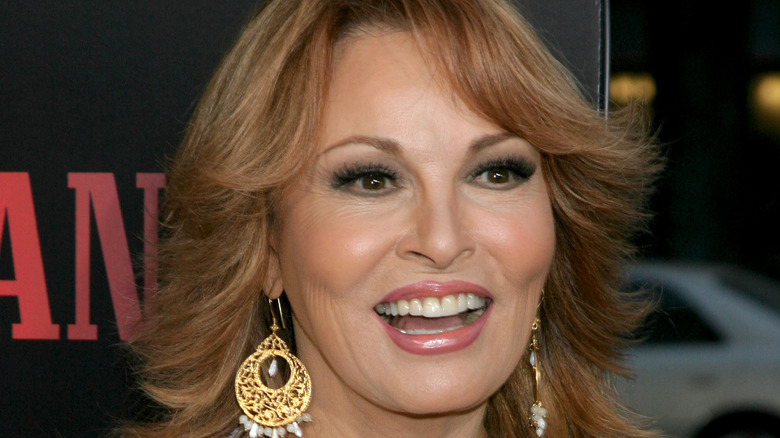 carrie-nelson/Shutterstock
Actress Raquel Welch died on February 15, 2023, after a brief illness, TMZ reports. Welch's death was confirmed by her manager Steve Sauer, who said she died peacefully. The Golden Globe Award-winning actress had a long career in the movie industry that began in the mid-1960s with her now iconic role in "One Million Years B.C." In addition to a number of successful film parts in 30 films and 50 TV shows and series, Welch made a successful late-in-life career pivot when she launched her own line of wigs.
On top of all those accomplishments, Welch was known to generations of movie fans for her striking beauty and on-screen charisma. Playboy Magazine ranked her No. 3 on their list of "100 Sexiest Stars of the 20th Century." Who, then, did one of the most recognizable sex symbols in Hollywood history find too hot to handle? Turns out it was actor Burt Reynolds, as Welch herself told People in 2018 on the occasion of Reynolds' death.
Reynolds starred with Welch in '100 Rifles'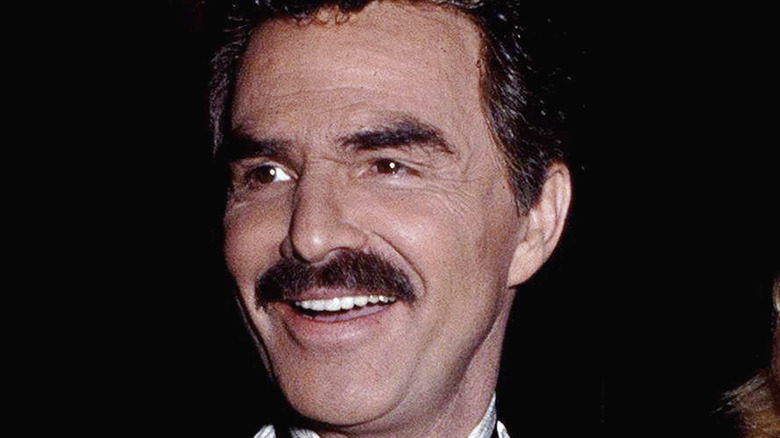 Kypros/Getty Images
As the late actress Raquel Welch told People in 2018, she first met Burt Reynolds, who died in 2018 at the age 82, when they starred together in 1969's "100 Rifles." Reynolds was a pretty big star at that point based largely on his role in the hit TV show "Gunsmoke," but Welch had been living in the U.K. at that point and hadn't kept up on show business current events, she said. The western "100 Rifles" that Welch and Reynolds starred in together was filmed in Spain, and later on, she remembered how good Reynolds' work was on camera.
On the experience of working with Reynolds, Welch said, "You can't take your eyes off him," which was similar to the reaction Welch had when she first saw Reynolds approach her across an airport tarmac before "100 Rifles" production began. "[Reynolds] had a walk that was unlike anything I'd ever seen before ... I decided then that this was going to be a fun shoot," Welch said.
Reynold was the 'hottest,' according to Welch
In that same 2018 People interview, Raquel Welch went on to add that when she saw Burt Reynolds crossing that tarmac in 1969, "He was somewhere between a jock and a cowboy, which was just about perfect. I was thinking he's just the hottest thing. And I haven't even seen his face!" She also spoke fondly of working with Reynolds calling him fun, with a "naughty" sense of humor. "[Reynolds] loved to hold forth on set," Welch said. Recalling Reynolds, Welch added, "I was really caught by his magnetism, his sort of star quality that you could see even when he was in long shot." 
Despite the attraction, Reynolds and Welch never had a romantic relationship. As TMZ notes, Welch was married four times in her life and she is survived by two children, Tahnee and Damon Welch. As of this writing, her cause of death was not announced. Speaking with The New York Times, feminist critic Camille Paglia called Welch "... the indelible image of a woman as queen of nature," and a "lioness." In her career, Welch was, "[F]ierce, passionate and dangerously physical," Paglia added.