How The Unicorn Killer Managed To Avoid Prison For More Than 2 Decades
Getty Images/Getty Images
1960s counterculture figure Ira Einhorn went from being a hippie to a convicted murderer. According to Investigation Discovery, the Philadelphia native rose to prominence for preaching about environmentalism and denouncing the Vietnam War. By all accounts, the outspoken Einhorn loved being the center of attention and later falsely claimed that he founded Earth Day. Likewise, he dubbed himself "the unicorn" because Einhorn, a German last name, translates into "one horn" (per NBC News). But unbeknownst to those around him, Einhorn's peaceful public persona was a facade. In reality, he had a pension for violence against women and did not take kindly to rejection.
Per The New York Times, Einhorn began a long-term relationship with Holly Maddux (pictured above) in 1972. CBS News writes that the Texas-raised Maddux moved to the East Coast to attend Bryn Mawr University. The pair lived together in Philadelphia, and in 1977, Maddux broke off her relationship with Einhorn and moved to New York.
However, in September of that year, Maddux returned to Philadelphia to pick up her belongings, which Einhorn threatened to dispose of (via Investigation Discovery). Maddux, 30, went inside the apartment she shared with her former beau and was never seen again. The authorities questioned Einhorn, who said that Maddux went to a co-op to get groceries and did not return to the apartment.
Ira Einhorn fled to Europe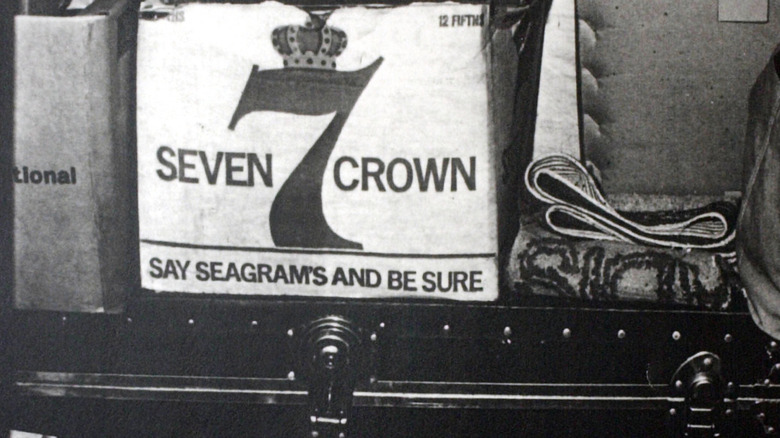 Getty Images/Getty Images
After Holly Maddux's disappearance, Investigation Discovery writes that Ira Einhorn swiftly moved on with his life as if nothing ever happened. However, Maddux's family continued searching for her and hired a private investigator. Meanwhile, Einhorn's neighbors complained of a foul smell and leak from his apartment. The New York Times reports that this ultimately led the authorities to search Einhorn's apartment in 1979. Inside a closet, they discovered a trunk (pictured) that held Maddux's decomposed remains, along with styrofoam, air fresheners, and newspapers. Further examination revealed that her killer used a blunt object to fracture her skull in six different places.
Per Investigation Discovery, the police arrested Einhorn and set his trial date for the spring of 1981. However, they released him from custody after a wealthy Canadian woman paid his $40,000 bail. NBC News explains that Einhorn fled to Europe and successfully evaded the authorities for years. Although they were unaware of his whereabouts, PennLive states that prosecutors tried and convicted him in absentia in 1993 for Maddux's murder. He received a life sentence. According to The New York Times, Einhorn eventually settled in France and married a Swedish woman named Annika Flodin.
Per The Santa Barbara News-Press, Einhorn changed his name to Eugene Mallon and lived a quiet life with Flodin in Champagne Mouton. Having said that, Richard DiBenedetto, who worked for the Philadelphia District Attorney, refused to let Einhorn go (via Investigation Discovery). He tracked Einhorn in France and arrested him in June 1997.
The French government did not want to give him up
Investigation Discovery explains that getting Ira Einhorn back to the United States was not an easy task. The Santa Barbara News-Press reports that French officials did not want him extradited to the United States. They feared that prosecutors would sentence Einhorn to death. However, the district attorney's office and the State Department told the French government this was not the case; Einhorn had already been tried and convicted in absentia and would be sent to prison for life. The French fired back and said the trial by absentia was a sham. And so, the state of Pennsylvania agreed to give Einhorn a new trial.
Nevertheless, the French government refused and allowed him to live freely at home (via The Santa Barbara News-Press). Per The New York Times, Einhorn did not return to the United States until 2001. The French let up when they discovered that Einhorn had plans to escape to Cuba, which does not have an extradition policy with the U.S. Einhorn had a second trial in Philadelphia and argued that the CIA had killed Holly Maddux. 
In 2002, he was once again found guilty and sentenced to life in prison (via NBC Philadelphia). CBS News writes that Maddux's siblings never gave up hope that Einhorn would face justice. Maddux's sister, Buffy Hall, said, "If you love somebody, this is the kind of thing you're supposed to do. You're supposed to fight for them, and do what you can." Einhorn remained in prison until his death in April 2020