The 2016 Cheesecake Poisoning Of Olga Tsvyk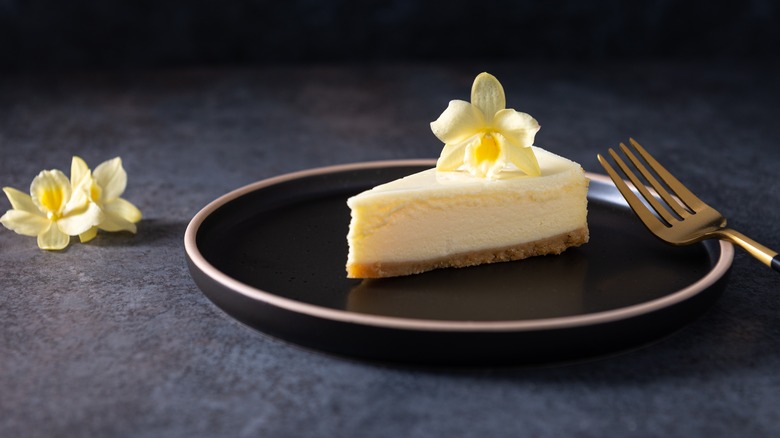 Dina Photo Stories/Shutterstock
In 2016, Olga Tsvyk worked as an eyelash technician in Queens, New York. Tsvyk, a Ukrainian native, did not have family in the U.S. However, she formed a friendship with Russian-born dominatrix Viktoria Nasyrova. The women met because Tsvyk did Nasyrova's eyelashes, and on August 28 of that year, Nasyrova told Tsvyk that she had an "eyelash emergency" per People. Thus, she asked Tsvyk if she could come to her Queens apartment for help. Tsvyk agreed, and as a thank you, Nasyrova told Tsvyk that she would bring her a treat.
Tsvyk later recounted this moment and said (via Fox News). "She told me, 'I'm right now in Brooklyn. I want to bring you some famous cheesecake from a famous bakery.' I told her, Viktoria, that's not needed, just come over.'" Nevertheless, Nasyrova did bring the cheesecake and Tsvyk had two slices. Twenty minutes later, Tsvyk fell ill. She stated, "I started to look for a pillow. I was realizing that I was losing consciousness and I said to her, 'Vika, I'm feeling really bad.' I started feeling very nauseous. I wanted to vomit. I started to vomit right by my bed onto the floor."
Tsvyk collapsed. Unbeknownst to her, Nasyrova had laced the cheesecake with Phenazepam, per The New York Post. The Drug Enforcement Administration notes that phenazepam is a potent sedative that can easily cause comas or overdoses.
Viktoria Nasyrova wanted to steal Olga Tsvyk's identity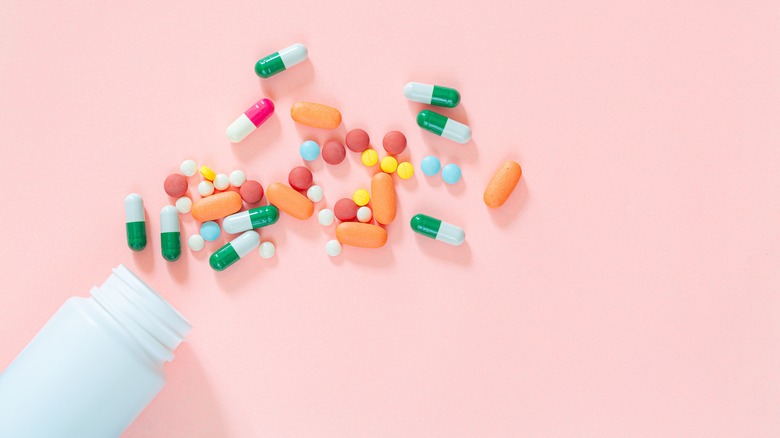 banjongseal819/Shutterstock
Instead of getting medical assistance, People writes that Viktoria Nasyrova proceeded to steal from Olga Tsvyk. Nasyrova took $4,000 in cash, a red purse, a ring, Tsvyk's Ukrainian passport, and her U.S.-issued employment authorization card. The New York Post states that Nasyrova also gave Tsvyk phenazepam-laced chicken soup and sprinkled pills all over her body when she again lost consciousness. Two days after Tsvyk was poisoned, Iryna Kozachenko, her sister, flew to New York from Ukraine and took her to the hospital. Tsvyk survived, but Kozachenko later said she was so sick that she "looked like a vegetable."
According to People, the authorities arrested Nasyrova in March 2017 and found Tsvyk's passport on her (via Oxygen). They, however, were well aware of Nasyrova. Per NBC New York, police allege that she drugged and robbed various men she met on dating sites before making a run for it. Fox News reports that the authorities, which found her DNA on the cheesecake container, questioned Nasyrova and asked her if she poisoned Tsvyk. She denied it and said, "I did not force her to eat the cheesecake.'" But why would Nasyrova poison Tsvyk in the first place?
Prosecutors claim that Nasyrova intended to kill Tsvyk to take her identity. Assistant District Attorney Konstantinos Litourgis explained (via Fox News), "Everything was done in this case very carefully and very methodically by this defendant ... not only did she poison Olga in order to impersonate her ... she also staged her bedroom to make it look like suicide."
Viktoria Nasyrova is wanted for murder in Russia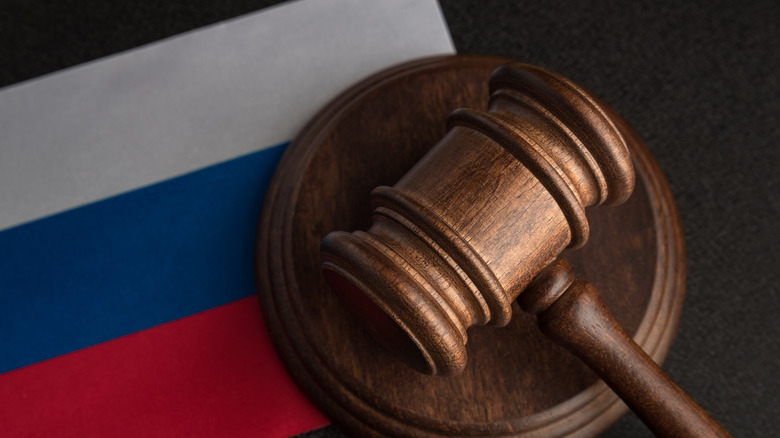 Serhii Yevdokymov/Shutterstock
According to the New York Post, Viktoria Nasyrova believed she could take Olga Tsvyk's identity because the two looked eerily similar. Tsvyk even admitted (via the New York Daily News), "In some pictures, we really do look the same." She added, "We look like two sisters." Having said that, prosecutors claim that Nasyrova wanted to transform herself into Tsvyk to avoid capture for a murder she allegedly committed in Russia in 2014 (per People). Russian authorities believe she is responsible for the death of 54-year-old Alla Aleksenko.
Aleksenko's daughter, Nadia Ford, told the New York Post that Nasyrova fled to New York after Aleksenko's death. She alleges that Nasyrova befriended and alienated Aleksenko from her loved ones. Ford notes that this was all for financial gain; Nasyrova wanted the $52,000 Aleksenko had made from selling her dead mother's home. In October 2014, Aleksenko disappeared. Nasyrova had been the last person to talk to her, and Aleksenko's burned remains were found shortly after. Video footage later showed Nasyrova driving a car with Aleksenko the day she disappeared.
Although Russian authorities charged Nasyrova with murder, People states that she denies any wrongdoing. Per Fox News, Nasyrova pled guilty to attempted petit larceny in 2019 regarding allegations she drugged and robbed the men she dated. Nasyrova's trial regarding Tsvyk's poisoning began in January 2023. If convicted, she faces up to 25 years in prison. CBS News writes that after this trial ends, Nasyrova will likely return to Russia to face justice for Aleksenko's murder.