What Happened To Convicted Murderer Andrea Yates' Ex-Husband, Russell Yates?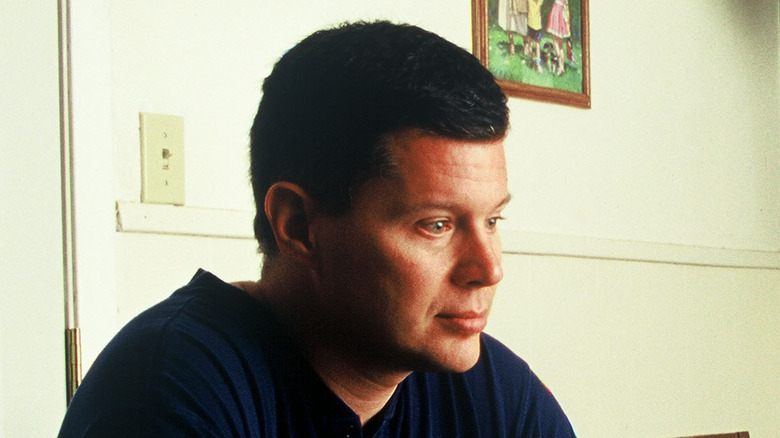 Pam Francis/Getty Images
In April 1993, Russell "Rusty" Yates married Andrea Yates. At their wedding, the devoutly religious couple revealed that they planned to have "as many babies as nature allowed" according to Forensic Psychology. They went on to have five children; Noah, John, Paul, Luke, and Mary, which they raised in Clear Lake City, Texas. However, having several children in a short period eventually took a toll on Andrea's mental health, and doctors diagnosed her with postpartum psychosis. On June 20, 2001, Click2Houston states that Andrea drowned all her children in the bathtub. Their ages ranged from 6 months to 7 years old.
According to the Dallas Observer, Andrea murdered her young children shortly after Rusty, a NASA engineer, left for work. Andrea called the police, and when Rusty returned home, they informed him that his children had died. Despite this, CBS News reported that Rusty maintained that Andrea was a good person and a mother suffering from a mental health crisis. Moreover, Rusty blamed inadequate doctors and treatment for the tragedy. On the other hand, Andrea's family thought he was also culpable for his children's death and his wife's poor mental health (via Fox News).
Per ABC13, Andrea had two trials. Her second trial in 2006 concluded that she was not guilty of murder by reason of insanity. Prosecutors sent Andrea to live out her days in a mental hospital. After losing his children and, arguably, his wife, Oprah states that Rusty attempted to put his life back together.
If you or someone you know needs help with mental health, please contact the Crisis Text Line by texting HOME to 741741, call the National Alliance on Mental Illness helpline at 1-800-950-NAMI (6264), or visit the National Institute of Mental Health website.
Rusty Yates remarried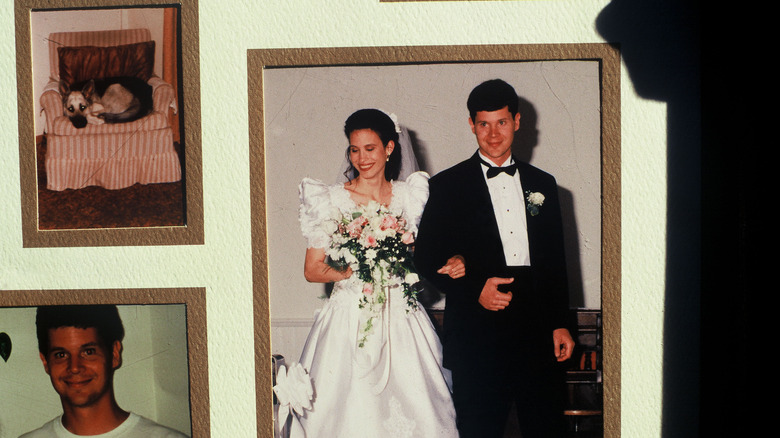 Pam Francis/Getty Images
Although Rusty Yates remained at Andrea Yates' side during her first murder trial in 2002 (via The Los Angeles Times), Click2Houston writes that by 2004, Rusty decided to divorce his wife. He later told Oprah that this was not a decision he took lightly. Rusty explained, "My relationship with Andrea and with my kids, that was my whole life." He added, "Then, when the tragedy occurred, it took me a while to come — and it was the hardest decision I ever made — to divorce Andrea because I think she's wonderful. I think we had a great relationship. But, what I finally realized, was that because of her illness, I could never trust her again. I could never be in the same house with her."
In 2006, Chron reported that Rusty married a woman named Laura Arnold. The publication notes that the two met at the Clear Lake Church of Christ. Rusty told the Associated Press that he informed Andrea of his impending nuptials and said, "she wishes me the best, just as I wish her the best" (via Chron). According to ABC News, Rusty and Arnold, who had two kids from a previous marriage, welcomed a child together in 2008.
In a 2015 interview with Oprah, Rusty revealed their child's name is Mark. Moreover, Rusty divulged that he was in a good place in his life. Nevertheless, he admitted that he still grieved his five children with Andrea (via HuffPost).
He forgives Andrea Yates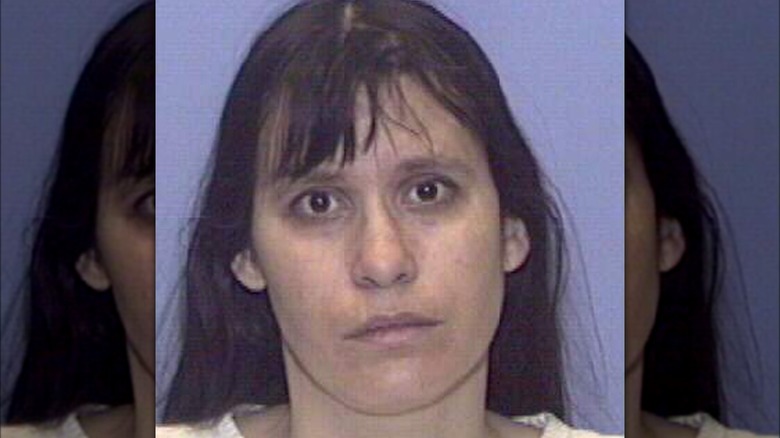 Getty Images/Getty Images
According to People, Rusty Yates' second wife filed for divorce in 2015. The publication states that in an interview with Oprah, Rusty admitted that he calls his ex-wife, Andrea Yates, monthly and visits her once a year. ABC13 notes that Andrea has been institutionalized at Kerrville State Hospital since 2006. Moreover, Rusty told Oprah that he forgives Andrea and does not hold resentment or anger toward her for murdering their five children. He also called her murder trial "the single cruelest thing I've ever personally witnessed."
Rusty disclosed that he hopes Andrea will one day be free (via Oprah). However, a different article from People states that Andrea does not want her freedom and prefers to stay at Kerrville State Hospital. Beyond the interviews he's given, The Cinemaholic reports that Rusty has stayed out of the spotlight. It's unclear if he still works for NASA as he did when he was married to Andrea.
Nevertheless, Rusty continues to speak out about postpartum psychosis and advocate for Andrea. In a 2023 interview on CUOMO (via NewsNation), he said, "Andrea was a wonderful mother." Rusty added, "At the time, I did not know that she'd been psychotic, I did not know what psychosis even was or what the symptoms were. The next step of forgiveness (for other people), I'd say, is understanding it's a sickness, that but for her sickness, she would never, ever, ever would have harmed our children."