Popular Songs That Have Aged Poorly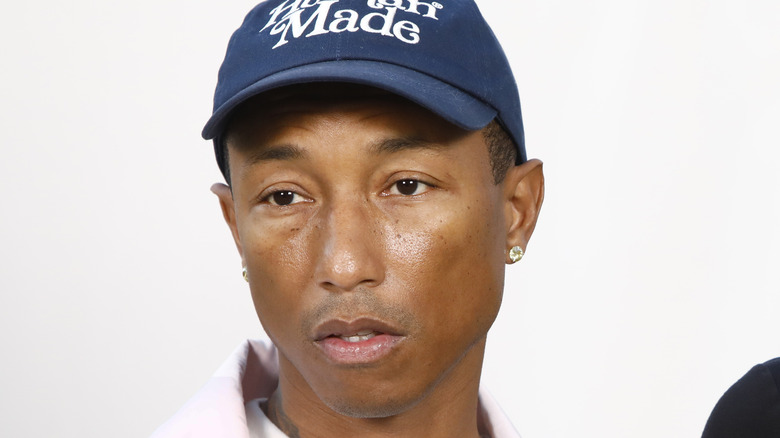 Julien M. Hekimian/Getty Images
Music trends change at an incredibly fast pace, as technology advances, genres are blended, and musicians reach for new sounds to make listeners really sit up and pay attention in a crowded music market in which everything ever recorded is available at the touch of a button.
As fashions change, many one-time hits that used to sound cutting-edge can start to sound dated, silly, or downright cringe-worthy. Earnest progressive rock, overblown eighties power ballads, and throwaway nineties pop can all sound goofy to listeners nowadays, with only the cream of the crop earning the status of timeless classics, which will endure whatever way the winds of musical fashion blow.
But away from the sound of the music itself, there are many other ways in which music can age badly. From lyrics that are now considered questionable, that have grown ironic, or now ring as downright tragic with the benefit of hindsight, here are some huge hits that have aged poorly.
Mungo Jerry - In the Summertime
There are only a small handful of classic songs that continue to herald the beginning of summer after more than half a century of perpetual airplay, and Mungo Jerry's 1970 hit "In the Summertime" is one of them.
Released as the British band's debut single, the hitherto unknown musicians — led by the charismatic Ray Dorset — were given a huge break, thanks to a fortuitous appearance at the U.K.'s Hollywood Music Festival the week the single was released, according to Louder.  Contrasting markedly with the heavy rock of other bands on the bill, such as The Grateful Dead and Ginger Baker's Air Force, Mungo Jerry's "In The Summertime" was warmly appreciated by the festival's hippie crowd, who helped to propel the word-of-mouth hit to No. 1 on the British singles chart. It went on to become a worldwide smash, selling an estimated 30 million copies.
While the track's joyous uptempo vibe remains undimmed, the lyrics to "In the Summertime" ring strangely to the modern listener's ear. First off, the opening verse invites the listener to "have a drink, have a drive" — behavior that's not especially encouraged in the 21st century — and go on the prowl looking for women. Dorset later makes a joke regarding how to date women you might pick up while driving, advising: "If her daddy's rich, take her out for a meal/ if her daddy's poor, you just do what you feel." Yikes.
Shaggy - It Wasn't Me
Shaggy became a megastar in the late 1990s thanks to his breakthrough single "Mr. Bombastic," but it was his collaboration with RikRok, "It Wasn't Me," that took the dancehall hitmaker into the stratosphere. Per Stereogum, the song — which features RikRok describing being caught by his girlfriend "creeping with the girl next door," and Shaggy telling him to flat-out deny it with the phrase "it wasn't me" — spent two weeks atop the Billboard Hot 100 in February 2001. This was despite its story of infidelity and what today might be known as "gaslighting" — not that such a concept was mainstream around the turn of the millennium.
More recently, the blockheadedness of Shaggy's advice — going down the road of pure denialism when all evidence points to the contrary — has seeped into the terminology of the legal profession. In 2008, Slate journalist Josh Levin employed the phrase "The Shaggy Defense" when covering the trial of R. Kelly, who was then on trial accused of possessing child pornography. By 2010, the phrase was being used in other legal cases outside of the world of pop.
And as noted by Stereogum, the innocence of Shaggy's joke song has been further perverted in recent years by the "post-truth" nature of political discourse, and how rife denialism and misinformation have become in modern life. Still, it's pretty catchy and remains a good addition to a nostalgic playlist.
Katy Perry — Ur So Gay
You might not want to admit it, but when you first heard Katy Perry's "I Kissed A Girl (And I Liked It)," you probably had it in your head for weeks, if not months. The song is an undeniable earworm, while its risque lyrics — delivery by a hot new artist who claimed to have come from a devout Christian household – caused a wave of consternation among certain commentators, boosting Perry's profile in the process.
"I Kissed A Girl" wasn't the former Christian rock artist's first brush with controversy. The previous year, Perry released the EP "Ur So Gay," the title track of which berates a male (presumably former) love interest, with the narrator stating: "I hope you hang yourself with your H&M scarf, while jacking off listening to Mozart." The refrain claims: "You're so gay and you don't even like boys." The song also criticizes the man it addresses for being too skinny, for being sad, and for wearing makeup.
Though the song is arguably meant to be tongue-in-cheek, it was criticized at the time for being potentially homophobic, and it is unlikely that using the word "gay" as an insult toward a straight man would be acceptable in a pop song today. Nevertheless, as recently as 2018, "Ur So Gay" was defended by co-writer Greg Wells, who claimed in an interview with Billboard: "a lot of people didn't get the intent with which we wrote it."
Amy Winehouse - Rehab
Amy Winehouse had already established herself as a performer and songwriter of singular talent long before the release of her chart-topping sophomore album, "Back to Black," in 2006. In 2004, she won an Ivor Novello award for Best Contemporary Song for "Stronger Than Me," a single from her debut, "Frank," released in 2003.
Everything changed for Winehouse, however, when "Rehab," the lead single from "Back to Black," was released. It began to attract heavy airplay and charted in numerous countries, including the U.S., where it peaked at No. 9 on the Billboard Hot 100 and stayed in the charts for an impressive 20 weeks, thanks in part to the song's catchy refrain: "They tried to make me go to rehab, I said no, no, no."
Sadly, few who heard the song upon its release could have imagined how central addiction would be to the rest of the Amy Winehouse story, and how publicly her drug and alcohol use would be chronicled in the tabloid press. As noted by CBC, the song chronicles the effort of Winehouse's management team to convince the singer to seek treatment, which ultimately was undermined by the singer's own father, who reportedly swallowed Winehouse's story that she was "lovesick." She died in 2011, at the age of 27, transforming the song into an uncanny precursor to her tragic final years.
If you or anyone you know needs help with addiction issues, help is available. Visit the Substance Abuse and Mental Health Services Administration website or contact SAMHSA's National Helpline at 1-800-662-HELP (4357).
The Beatles - Run for your Life
John Lennon was always the most controversial of the Fab Four, both during his short lifetime and in recent years, when problematic behavior in his private life has come under increased scrutiny. It was also Lennon who arguably created the biggest crisis for the band in their seven years together, when his claim that The Beatles were "bigger than Jesus" led to a widespread boycott of their music in the U.S.
And in terms of songwriting, the dark side of Lennon's personality was evident relatively early on. At the start of the recording sessions for what would be the "Rubber Soul" album in the fall of 1965, Lennon arrived with the song "Run For Your Life," the concept for which was an extension of two lines from the 1955 Elvis Presley single "Baby Let's Play House." In the song, Lennon tells the addressee that he would "rather see you dead, little girl, than see you with another man," a gross lyric that was in bad taste at the time, but which is all kinds of wrong today.
Lennon later admitted in an interview with Rolling Stone that he was dissatisfied with "Run for your Life" and disowned the song, while critics have in retrospect identified it as one of his artistic low points, and certainly the weakest song on the otherwise classic "Rubber Soul."
Chuck Berry - My Ding-A-Ling
Rock and roll pioneer Chuck Berry's influence on popular music from the 1950s onwards is in no doubt, a fact alluded to by Marty McFly's selection of Berry's 1958 classic "Johnny B. Goode" as the song he attempts to wow his throwback audience during the prom scene of "Back to the Future."
But despite penning such other famous rock and roll standards as "Roll Over Beethoven," it would take Berry from the start of his recording career 14 long years to reach the top of the Billboard Hot 100 charts, and when he did, it wasn't with a song of his own. Berry's biggest single was 1972's "My Ding-A-Ling," a song ostensibly about a boy ringing a bell but which is laced with undeniable innuendos throughout.
The song is, arguably, just harmless fun. However, Berry's recording seems far seedier today considering revelations about his own sexual misconduct, including child trafficking in 1959 — for which he served two years in prison — and, in 1989, allegedly filming women going to the toilet in the bathrooms of a restaurant he owned, resulting in the settlement of a class action lawsuit involving 59 women, according to The Guardian.
If you or someone you know may be the victim of child abuse, please contact the Childhelp National Child Abuse Hotline at 1-800-4-A-Child (1-800-422-4453) or contact their live chat services.
The Smiths - I Know It's Over
The Smiths left behind them a small but stellar discography of just four studio albums before disbanding in 1987. And in the eyes of many fans, among their finest work is "The Queen is Dead," their 1986 LP featuring some of their finest songs, including the achingly beautiful "I Know It's Over."
While Morrissey's lyrics are often characterized as satirical, knowing, and ironic, songs such as "I Know It's Over" perhaps demonstrate why The Smiths continue to captivate generations of listeners, particularly teenagers, who turn to the band's music as a touchstone through which to channel their own raw emotions and sense of alienation. The tenderness exhibited in the song has gained many admirers, including Jeff Buckley, whose powerful cover version of "I Know It's Over" stands toe-to-toe with his beautiful rendition of Leonard Cohen's "Hallelujah."
In recent years, however, Morrissey's status as the godfather of the sensitive but misunderstood has taken a nosedive, as the former Smiths frontman has come to embrace white nationalist rhetoric in numerous interviews, a turn of events that The Guardian's Tim Jonze claims taints his discography and undermines sentiments such as "I Know It's Over"'s didactic lines: "It's so easy to laugh, it's so easy to hate/ It takes guts to be gentle and kind." Now, many of the singer's fans are making the decision to turn away from his music altogether.
Beastie Boys - (You've Gotta) Fight For Your Right (To Party)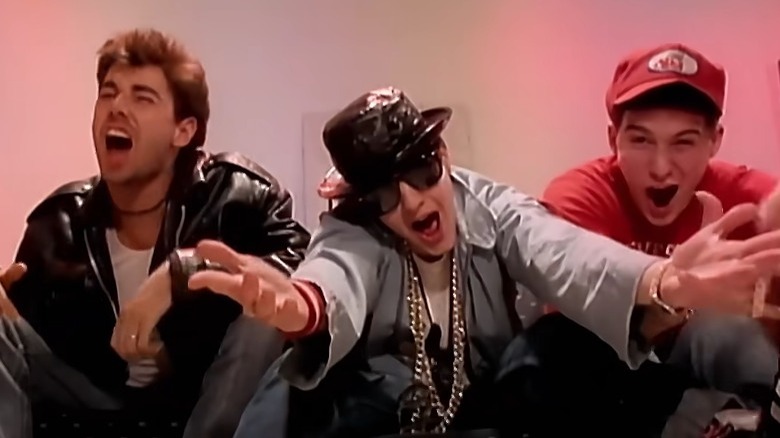 BeastieBoys
It's usually listeners who are first to argue that music has aged badly, but in the case of The Beastie Boys — who aren't particularly well known for doing things by the book — it was actually the band members themselves who were happy to disown their early work ... in particular their breakthrough hit, 1987's "(You've Gotta) Fight For Your Right (To Party)."
As outlined in Alan Light's "Skills to Pay the Bills: The Story of the Beastie Boys," the band intended the song to be a joke — a parody of fratboy hard rock that was dominating the airwaves at the time. With the rock turned up to 11 by producer Rick Rubin however, the song had undoubted commercial appeal, and it was released as a single, making them stars. The problem was, not many of their millions of new listeners were in on the joke.
The trio managed to jettison their fratboy image with their kaleidoscopic sophomore album, "Paul's Boutique," which has gone down in history as a hip-hop classic, and the Beasties never looked back. However, Light notes that in the sleeve notes of their greatest hits anthology, "The Sounds of Science," they make no secret of how much they hate the song that made them famous.
Robin Thicke ft. T.I. and Pharrell Williams - Blurred Lines
One of the biggest songs of the early 2010s was also one of the decade's most controversial. Under the direction of super-producer extraordinaire Pharrell Williams, the undeniably danceable "Blurred Lines" temporarily turned Robin Thicke from a forgettable star into one of the biggest names in the world of pop, especially after his, ahem, memorable performance of the song with Miley Cyrus at the 2013 VMA Awards.
But the song drew instant criticism for its themes, with commentators noting that the lyrical content seemingly celebrated the "blurred" nature of the boundaries of sexual consent, and decrying its accompanying explicit music video — featuring nude models — as sexist and dehumanizing.
Though the song nevertheless enjoyed near-constant radio play in the summer of 2013 and beyond, its themes have become even more uncomfortable in recent years. Williams has since admitted that the song promotes chauvinistic behavior, telling GQ in 2019: "I would never write or sing [it] today." The song's standing has also been damaged by claims that parts of it were plagiarized from Marvin Gaye's "Got to Give it Up," with Thicke and Williams being ordered to pay millions to Gaye's estate.
Neil Diamond - Girl, You'll Be A Woman Soon
Neil Diamond's 1967 ballad "Girl, You'll Be A Woman Soon" is one of the best-remembered songs in his oeuvre. It gained fresh familiarity with younger listeners thanks to a prominent cover version by Urge Overkill, featuring prominently in Quentin Tarantino's "Pulp Fiction" in 1994.
Diamond — who was in his mid-20s when he wrote the song — described the inspiration behind the song in a recent interview with Billboard. "At the point on my career I wrote it, my audience was teenage girls," Diamond said. "The song came out of that context." Though written supposedly to titillate his own audience, Diamond's crooning of "Girl, you'll be a woman soon/ Soon, you'll need a man" during the chorus sounds pretty repulsive by today's standards, implying that the narrator is perhaps waiting for the object of his affection — who is legally a minor — to reach the age of consent.
"Don't let them make up your mind" and "if they get their chance they'll end it for sure" certainly sound like he's talking about the influence of a parent, which ups the ick-factor several more degrees.
The Rolling Stones - Brown Sugar
The Rolling Stones' "Brown Sugar" was a smash hit in 1971, topping the Billboard Hot 100 chart — the perfect lead single for their studio album, "Sticky Fingers." Since then, the song has become well-established as one of the classic cuts in their discography. It has graced several of the Stones' greatest hits collections, and remained a crowd-pleasing fixture of their live shows for decades.
That was until 2021, when the British rockers announced that the song was due to be retired from their tours. In a radio interview, the Stones' frontman and lyricist Mick Jagger admitted that the song — which invokes images of enslavement alongside equally objectionable choruses — was written to be intentionally provocative. "The early days were the days of shock and awe, things can't stay like that forever." (per The Independent)
While Jagger seemed sanguine about the demise of "Brown Sugar," guitarist Keith Richards struck a more defiant tone, telling the Los Angeles Times that he was still trying to fully understand the nature of the controversy, and still hopes to bring the song back sometime in the future.