LL Cool J Launched His Career As A 16-Year-Old Cold-Calling Def Jam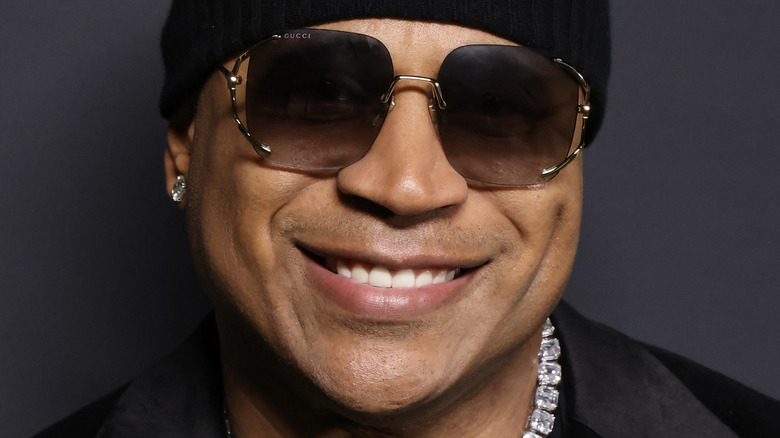 Rodin Eckenroth/Getty Images
James Todd Smith was hanging out in Record Explosion, a record store on Jamaica Avenue in Queens, N.Y. It was 1984, and the 16-year-old, whose stage name was LL Cool J, picked up a single entitled "It's Yours" by T La Rock. He wrote down the address and phone number for Def Jam Recordings he found on the record. The address — 5 University Place — and phone number with a 212 area code were indeed for the small label. But what LL Cool J didn't know at the time was that it was also Rick Rubin's New York University (NYU) dorm room.
LL Cool J sent his mixed tape to the address and began cold calling the label. "Yo Rick, you get the tape yet?" the teenager asked. "Nope," was the response, the rapper recalled during an interview with Hot Ones. This went on day after day. And if not for the intervention of another soon-to-be hip-hop giant, Rick Rubin and LL Cool J might have never met or helped change the course of popular music.
Rick Rubin's label started as a lark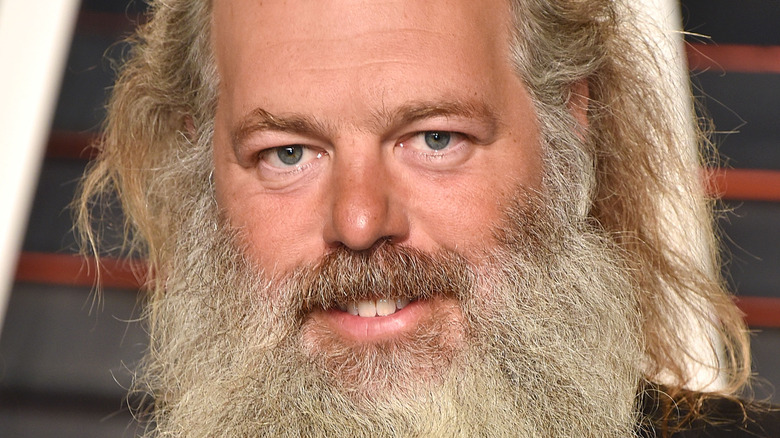 John Shearer/Getty Images
LL Cool J, born on Long Island, N.Y., on Jan. 14, 1968, grew up in Queens and, at nine years old, began listening to the brand new music bubbling up around New York City. "There were different tapes circulating from groups like the Cold Crush Brothers," he recalled in "Def Jam Recordings: The First 25 Years of the Last Great Record Label." He added, "When 'Rappers Delight' and that whole wave began coming out in 1979, it drove me up the wall, it was awesome." By 12, he was writing his own rhymes and, two years later, started sending out demos.
In 1984, Def Jam was little more than a hobby for Rick Rubin, whose parents hoped he'd become a doctor or lawyer. Rubin was attending NYU, getting good grades, and was on track to go to law school. "I never thought that any of the things I loved could be my job," he recalled in "Def Jam Recordings." And then he met Russell Simmons, who he partnered with on the record label. But it would be LL Cool J who would help catapult them all to stardom.
In steps a Beastie Boy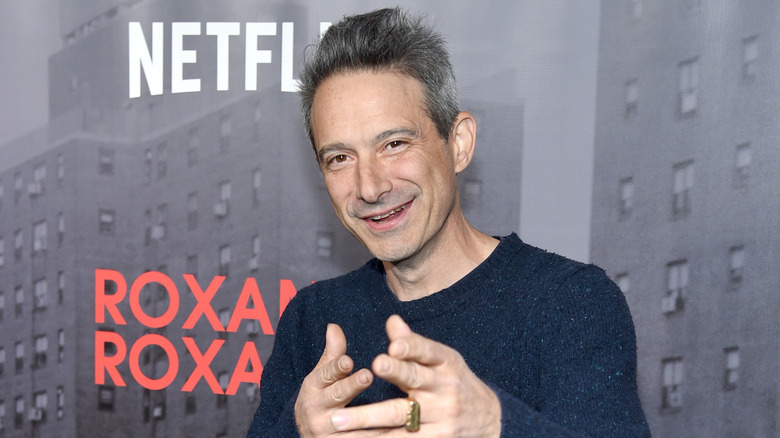 Jamie Mccarthy/Getty Images
Adam Horovitz, better known as Ad-Rock of the Beastie Boys, was living with Rick Rubin in his NYU dorm room that summer when he came across LL Cool J's demo. "Ad-Rock from the Beastie Boys found the demo because he would listen to all the demos that came in and a lot of demos came in," Rubin told 60 Minutes. He played it for Rubin, who loved it. "Yo, this is Rick. Come on down. Let's make a demo," LL Cool J recalled Rubin telling him during a life-changing phone call, per "Def Jam Recordings."
Having never met Rubin, LL Cool J assumed he was Black and was shocked to be greeted by a long-haired white college kid. "I was expecting Don Cornelius [the Soul Train host]," he told Hot Ones. That fall, the label released the rapper's "I Need a Beat," which was the first record Rubin and Simmons worked on together. It sold more than 100,000 copies and LL Cool J and Def Jam were on their way to making musical history. "No one knew what this was going to be," Rubin told 60 Minutes. "It just turned into more than anyone expected."