Why Jeff Beck Said Beatles Producer George Martin Gave Him A Career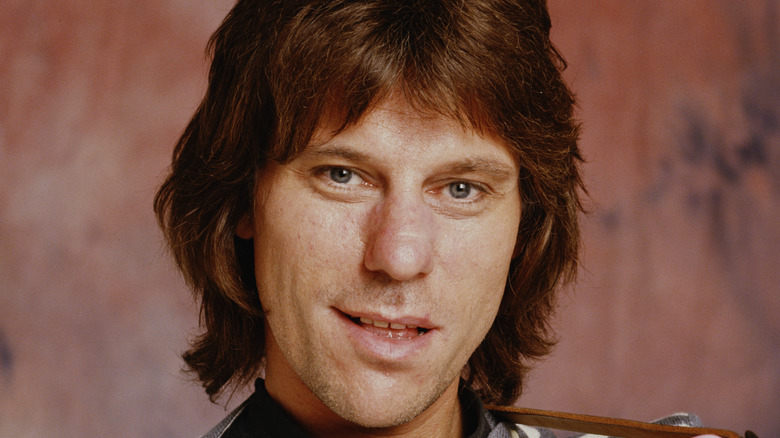 Michael Putland/Getty Images
Most people likely know George Martin from his time as a producer for the Beatles throughout the 1960s. He also helped them get signed to EMI Records after other labels initially rejected the band. Upon his death in 2016, Paul McCartney likened him to a "fifth Beatle." However, his influence went further than the Beatles. Other music producers like Alan Parsons, Mark Ronson, and Jimmy Jam have lauded Martin's work. Ronson referred to Martin as a "genius at bringing out the best in his artists" (per American Songwriter).
Martin had a hand in the career of legendary guitarist Jeff Beck as well. Before Beck earned himself eight Grammy awards and was inducted into the Rock & Roll Hall of Fame in 2009 as a solo artist and as part of the Yardbirds in 1992, Beck managed to get into a recording studio with Martin. He saw firsthand what made Martin such a formidable producer.
George Martin worked on 2 albums with Jeff Beck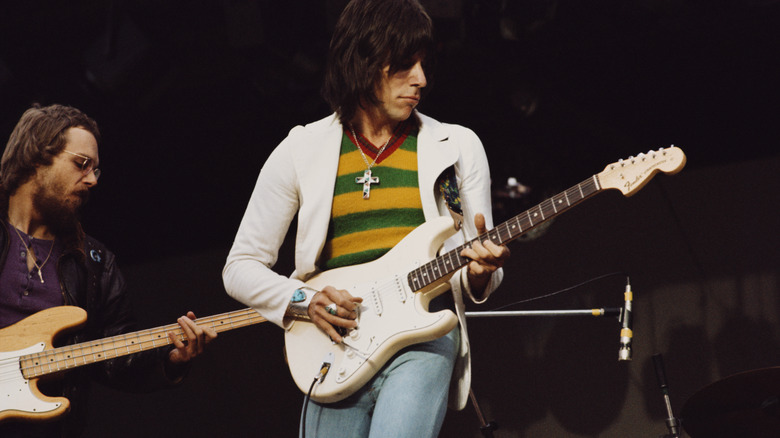 Michael Putland/Getty Images
In 1974, Jeff Beck was taking a new direction in his career after his previous band split up. He took a leap of faith and tried to get his work in front of George Martin. Martin was intrigued. He and the new members of Beck's band blended rock and jazz to create the album "Blow By Blow," which cracked the top 10 on the pop album charts. They worked together on Beck's following album "Wired" as well. "To work with someone of that caliber ... he gave me a career," Beck explained (per Yahoo).
The success of Beck's two albums which Martin produced is ironic because a fellow industry mogul advised Martin not to work with Beck, calling Beck a "loser." However, Martin was already a fan of Beck. Working with Beck inadvertently revealed more of Martin's talent as a producer. He handled Beck's inconsistent nature and kept only the "best bits" of Beck's guitar playing (per BBC). This sounds similar to Mark Ronson's previously mentioned statement that Beck could bring out the best in those he worked with.
A documentary about George Martin was released in 2012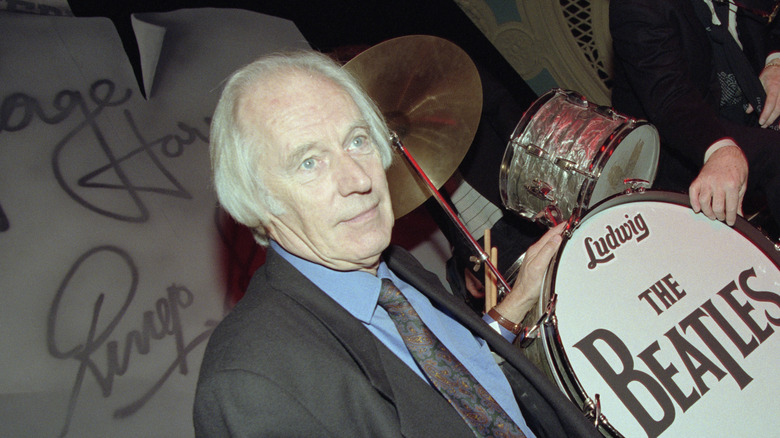 Brian Rasic/Getty Images
Jeff Beck and George Martin never worked together again, but remained friends. Martin even brought over some classical records that he thought would help his career. Beck wishes that they had worked together more than on just two albums. "It was such exciting times. I couldn't wait to get to the studio every day," he reflected (per Yahoo).
Queen Elizabeth II knighted Martin in 1996, and he was inducted into the Rock Hall of Fame in his own right in 1999 for his music production chops. Neil Portnow of the Recording Academy called Martin "one of the most innovative producers of all time," according to the BBC. Martin valued "artistic freedom" and wanted to be able to put any sound onto a record like "painting a picture in sound" (per Chicago Tribune).
In 2012, a documentary titled "Produced by George Martin" was released. It highlighted all of Martin's work but also delves into his childhood and how he got his start in the music industry. The film includes comments from Beck, Paul McCartney, and Ringo Starr.