The 1841 Murder Case That Made Abraham Lincoln A True Crime Writer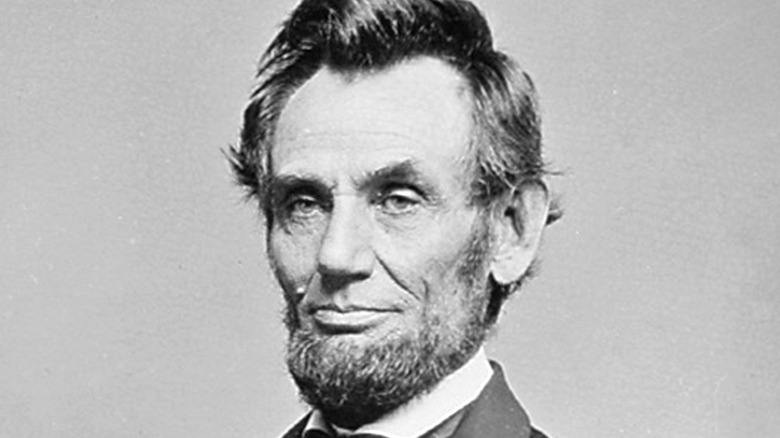 Donaldson Collection/Getty Images
Before he was elected U.S. President in 1860, Abraham Lincoln was an Illinois attorney with a rising star. The man who later became the highest elected official in the land worked various careers as a young man, operating as a ship hand on the river and becoming a postmaster before teaching himself law and passing the state bar exam in 1836. A member of the Whig Party, Lincoln took a hard stance against the expansion of slavery into new states and territories, sentiments he took with him from his elected seat in the Illinois state legislature all the way to the Oval Office. 
As a practicing attorney, Lincoln had an impressive 15-year career that included arguing a case before the United States Supreme Court (per WETA). The legal practice he established in the capital city of Springfield covered a wide range of civil and criminal cases, including divorce, property disputes, and murder (via Pantagraph). But of all the cases that Lincoln argued in a courtroom, one served to be so outrageous that he felt compelled to pen a fictionalized account of the events, taking a crack at writing like Edgar Alan Poe, whom he admired.
The real-life murder mystery began on a spring day in 1841. William Trailor climbed onto his horse to visit his two brothers some distance away in Springfield. He did not make the journey alone. Accompanying him was a man he was later accused of murdering; his friend and roommate, Archibald Fisher (via Mental Floss).
The Trailor brothers are accused of murder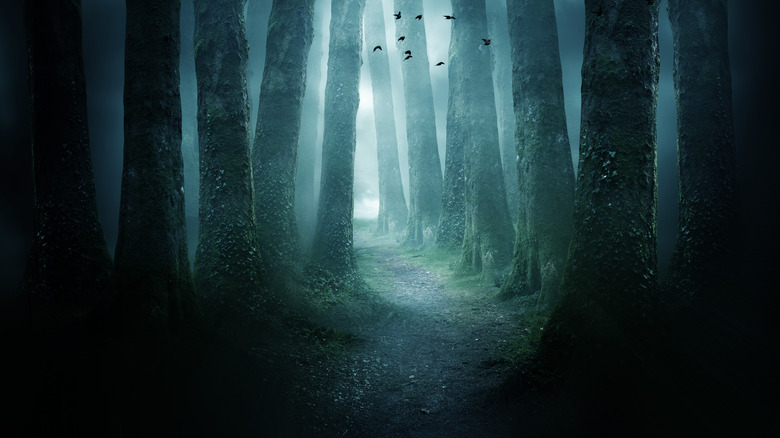 Solarseven/Getty Images
The party of two soon grew to include Trailor's brothers, Henry and Archibald. The four men spent the afternoon catching up and decided to take a walk in the woods after eating lunch. According to the Trailor brothers, at some point during this stroll, they all lost sight of Fisher. Assuming that he wandered off on his own, they didn't think much of it. They might have grown a little bit concerned when he never showed up for dinner that night. When morning broke, and there was still no sign of their friend, they searched for him. But their efforts were fruitless. Fisher seemed to vanish out into thin air. Defeated, William Trailor made the trip home without him (via Mental Floss).
Rumors began to circulate. The postmaster in William's town heard (erroneously) that Fisher left William Trailor a large sum of money and was now missing. The postmaster contacted his contemporary in Springfield and informed him of what he had been told. Within a few days, all three Trailor brothers were arrested and charged with kidnapping and murder. A massive search for Fisher's body was conducted but turned up nothing. Not wanting to give up, police leaned on Henry Trailor and threatened him with the gallows. The man would eventually break after intense interrogation, telling authorities that he didn't kill Fisher but that he helped his brothers dispose of his body. He maintained that William and Archibald beat Fisher to death after robbing him and that his body was buried in the woods.
The unexpected ending of Archibald Fisher
The prosecution's case against the three Trailor men seemed airtight. Aside from Henry's confession, a woman testified that she saw one of the Trailors accompany Fisher into the woods and emerge alone moments later. A path was discovered in the woods, suspected of being where the killers drug Fisher's body. Human hair was found nearby, argued to be Fisher's. The mountain of circumstantial evidence presented in court made it look like the Trailor brothers might die dancing from the end of a rope. 
Per Mental Floss, Lincoln was hired to defend the brothers. He called only one witness to the stand; a "Hail Mary" pass that hit its target right on the money. Dr. Robert Gilmore was sworn in and asked by Lincoln if he knew Fisher. The doctor replied that he knew the missing man quite well and provided a home for him on two occasions. Gilmore told the court that Fisher was involved in an accident years earlier, resulting in brain damage (per Mental Floss). Fisher had sporadic bouts of amnesia and most likely wandered off, not knowing where he was. When pressed, Gilmore revealed that Fisher was alive and was in the doctor's home at that very moment. He kept him in and out of the courtroom due to Fisher's medical condition.
Fisher eventually showed up in court to satisfy any nonbelievers. Lincoln added to his many occupational hats by becoming the author of "The Trailor Murder Mystery," a short narrative story recounting what happened in this twisted murder trial.