The Many Health Complications Of Legendary Bodybuilder Flex Wheeler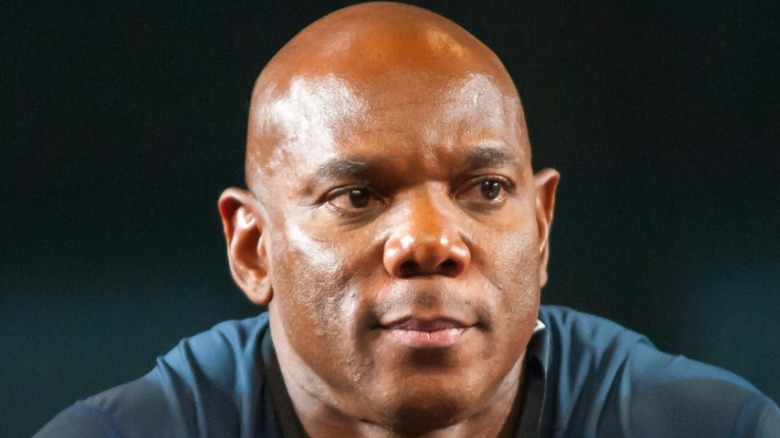 Anton Gvozdikov/Shutterstock
When the health of your body is directly tied to your career and livelihood, protecting it is usually the biggest priority. Though it's important to take care of your body no matter what your job is, when you're a professional athlete, your health and fitness are essential. No matter the sport, you must be in the proper shape to be competitive and make a living.
When it comes to being a pro athlete, things like strength training, proper rest, and hydration are keys to success. One professional athletic activity that arguably requires one of the highest levels of dedication is bodybuilding. Though it doesn't share the typical competition structure of other sports, it is still highly competitive. Some of history's most famous bodybuilders include Arnold Schwarzenegger, Ronnie Coleman, and Lou Ferrigno. Among those elite athletes is also Flex Wheeler, who battled multiple health issues over the course of his career to become one of the best in the business.
Wheeler Had An Incredible Bodybuilding Career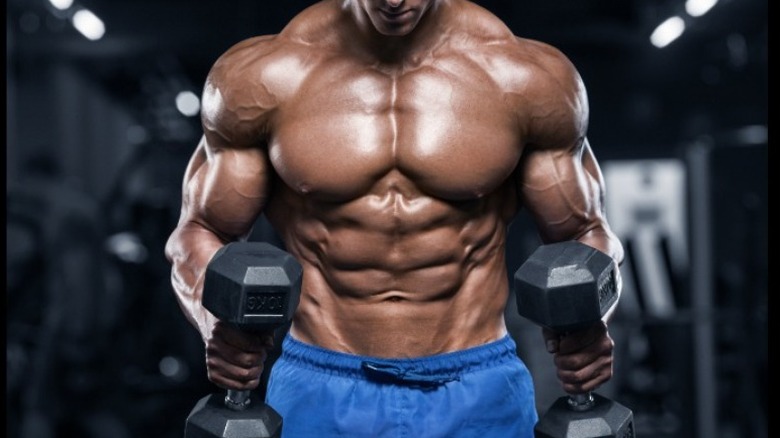 Nikolas_jkd/Getty
Bodybuilding is a competitive activity that focuses on exercises that enhance the human physique, with a focus more on aesthetics than strength or mobility. While it is not a competition in the traditional sense like contact sports or races, men and women essentially compete to have the "best " bodies. Features like muscle mass, definition, and symmetry are all taken into account when determining the winner of the competition.
The training that goes into bodybuilding is intense and requires a high level of commitment, and Flex Wheeler had that. He was born Kenneth Wheeler on August 23, 1965, in Fresno, California. By the time he was 19, he won light-heavyweight class at the AAU Teen Mr. America in 1985, which set him on a path to major career success. Wheeler would go on to win half of the contests he competed in. Though he never achieved the coveted title of Mr. Olympia, he became a five-time Ironman Pro winner, a four-time Arnold Classic winner, and multiple other titles. Of course, there are those who would argue that he should have won Mr. Olypmia and that he had one of the best physiques in the industry.
Despite His Success, He Had Major Health Issues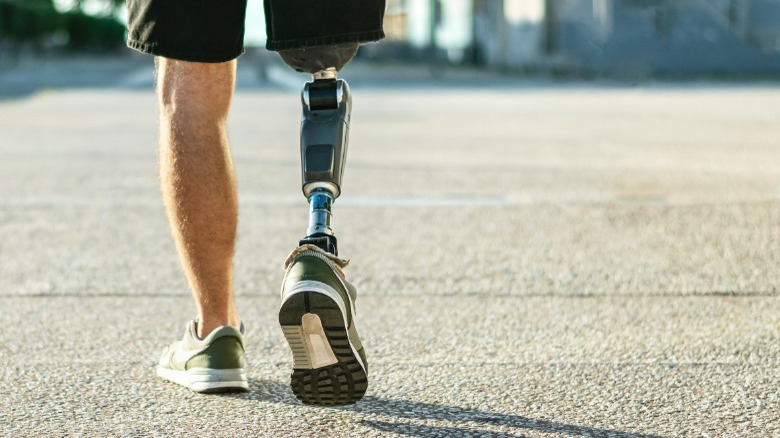 22Images Studio/Shutterstock
Flex Wheeler is arguably one of the greatest bodybuilders of modern times, but his achievements did not come without adversity. While his body on the outside was the stuff of legend, on the inside, he experienced multiple health issues during his career and after. Wheeler reportedly had health issues from the time he was about 14 when he said doctors told him that he was "leaking protein into his urine" (via Essentially Sports). In spite of this revelation, when Wheeler began his bodybuilding career, he began using steroids in order to increase his muscle mass. His body began to really have circulation and water retention issues in 1999, resulting in hospitalizations.
It was not until 2000 that Wheeler was officially diagnosed with a condition called focal segmental glomerulosclerosis, or FSGS. This disease affects the body's ability to clean its blood due to scar tissue formation in the kidneys. Despite having a kidney transplant, Wheeler still had circulation issues and eventually blood clots, resulting in him needing a partial amputation of his lower right leg in 2019. Since his amputation, Wheeler has had more health issues over the last few years, including contracting COVID-19 in 2021 and possible indications that his transplanted kidney is starting to fail in 2022.