Reggie Miller's Poor Attempt At Trash-Talking Michael Jordan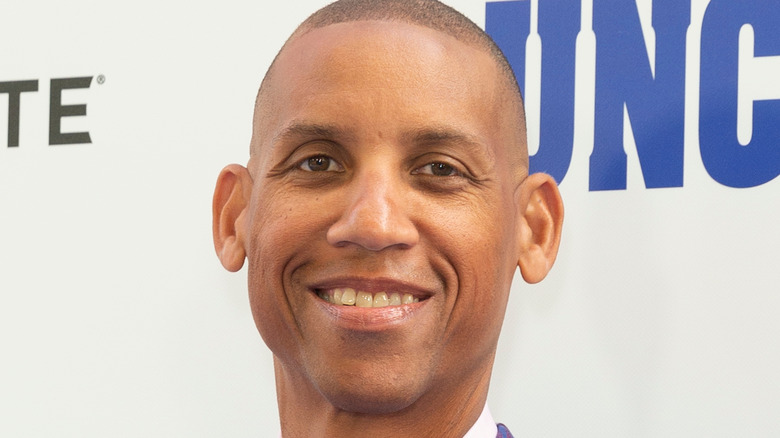 lev radin/Shutterstock
In an exhibition game in Reggie Miller's rookie season, the retired Indiana Pacers shooting guard once tried to trash-talk Michael Jordan, according to the NBA Hall of Famer and current NBA analyst, in a 2015 interview on "Jimmy Kimmel Live!" (via YouTube). Speaking to the late-night host, Miller — ranked by Bleacher Report the third worst trash-talker in league history — explained how badly his attempt at trashing talking the G.O.A.T. backfired. As a result, in the Indiana guard's eighteen-year career with the Pacers, Miller never tried to get in Jordan's head again.
Though Jordan had yet to win a championship with the Bulls at the point he met Miller, he was already a basketball legend when he played the Pacers in that 1987 exhibition game. The fact that a rookie, Miller, had outscored the all-star in the first half made the young shooting guard feel cocky. According to Miller, his teammate in the game, Chuck Person, said (via "Jimmy Kimmel Live!"): "'Can you believe Michael Jordan, the guy everyone's talking about, who's supposed to be able to walk on water? You're out here killing him, Reg! ... You should be talking to him!' And I was like, 'You know what, you're right!'" 
Jordan seemed to just go through the motions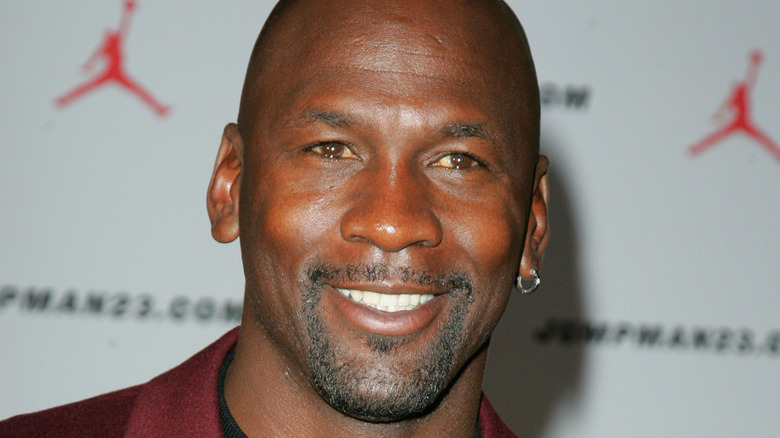 landmarkmedia/Shutterstock
In that Jimmy Kimmel chat, Reggie Miller explained that NBA veterans prefer not to play meaningless exhibition games, like the first game in which Miller first faced Michael Jordan. Instead, they are eager to get to the real thing. As a result, Jordan seemed to just phone in his performance, Miller said. In contrast, Miller was a "wide-eyed energetic rookie," he continued.
With NBA small forward Chuck Person's encouragement — who is known to talk a lot of trash, according to Miller — the Indiana guard decided to try and get in Jordan's face and fluster him. According to Miller, he told the future six-time NBA champion (via "Jimmy Kimmel Live!"): "Michael ... who do you think you are? The great Michael Jordan? That's right, there's a new kid in town!" Jordan then looked at Miller and shook his head. At the half, Miller had a total of 10 points compared to only four from Jordan, Miller said.
Jordan ended the game with 44 points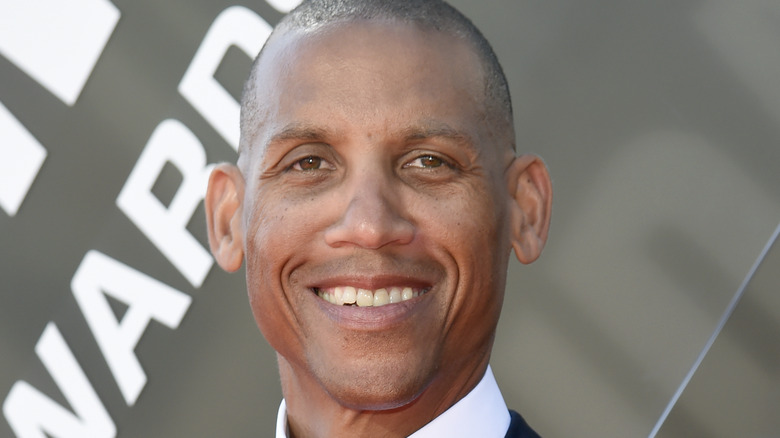 Kevin Mazur/Getty Images
In the Jordan trash-talking story, Reggie Miller recounted to host Jimmy Kimmel that the former Pacer went on to explain that despite that six-point lead on Jordan at halftime, by the end of the exhibition game, Jordan had 44 points while Miller only had 12. "So he outscored me 40-2," in the game, Miller said. "And as he's walking off," Miller added, "He's like, 'Be sure, and be careful, you never talk to Black Jesus like that,'" as Jordan was sometimes referred to. Miller told Kimmel he never tried to talk-trash Jordan again.
That was not for lack of opportunity. Jordan and Miller would go on to play many more times in their respective careers. Per ESPN, there was no love lost between the two players. "I don't really dislike anybody in the league, but playing Reggie Miller drives me nuts," Jordan said. "His game is all this flopping-type thing. He weighs only 185 pounds, so you have to be careful, don't touch him, or it's a foul. On offense I use all my 215 pounds and just move him out. But he has his hands on you all the time ... I just want to beat his hands off because it's illegal. It irritates me."