The US Government Issues Travel Warning Due To Kidnappings In Some Parts Of Mexico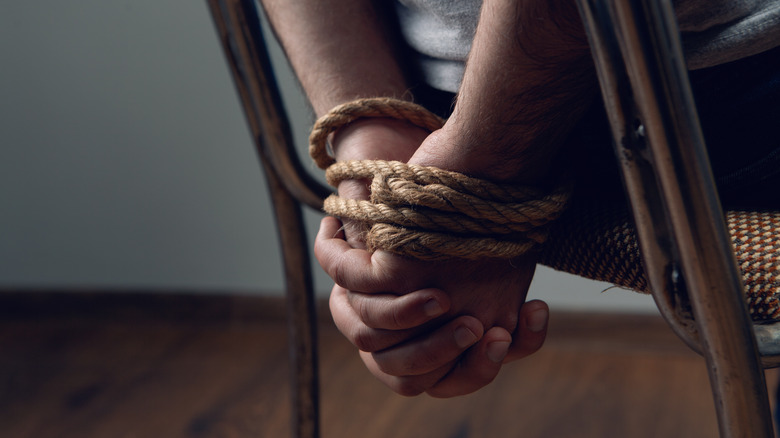 Juleta Martirosyan/Getty Images
In what may have been a case of mistaken identity, four U.S. citizens were kidnapped in early March 2023 in Matamoros, Mexico, a city near the Mexico-United States border, CNN reports. Two kidnapping victims were later found dead, while two others were recovered alive. Kidnapping and other crimes in the Mexican state of Tamaulipas, where Matamoros is located, have become such a problem that the U.S. State Department has issued a "Level 4: Do Not Travel" for the Tamaulipas area, along with five other Mexican states, according to the Los Angeles Times.
In addition to Tamaulipas, U.S. officials have also urged American citizens to use caution when traveling to a number of other Mexican destinations. In the fall of 2022, the Bureau of Consular Affairs issued a nationwide Mexico travel advisory. But since then, the agency has updated its guidance state by state. "Level 4: Do Not Travel" advisories such as the one issued for the state of Tamaulipas typically come about when U.S. tourists, lawful American ex-pats, or "green card" holders are believed to be targeted for violent crimes like murder and kidnapping specifically.
Drug cartels are largely responsible for the violence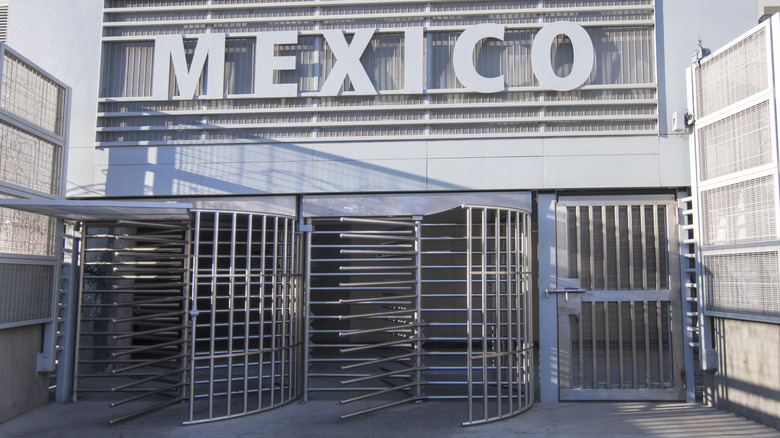 Shakzu/Getty Images
Mexican drug cartels are responsible for large amounts of crime in many areas of Mexico (per the Council on Foreign Affairs). Still, tensions in Matamoros specifically have been worsened by an influx of asylum-seekers from places like Haiti and Venezuela camped in the city awaiting entry into the United States. Many also travel to Mexico to seek medical care that's either cheaper or unapproved in the U.S.; a trend known as medical tourism. Though one woman of the four kidnapped in March 2023 was reportedly in Matamoros to see a doctor, medical tourism in Tamaulipas is not widespread.
The four kidnapped U.S. citizens, who reportedly knew one another, were taken at gunpoint after entering Matamoros while driving in a vehicle with a U.S. license plate. In response to the incident, Mexican President Andrés Manuel López Obrador said (via CNN): "The information we have is that they crossed the border to buy medicines in Mexico, there was a confrontation between groups and they were detained. The whole government is working on it." At least one innocent Mexican bystander was killed in the initial confrontation.
The four Americans may have been mistaken for Haitian drug dealers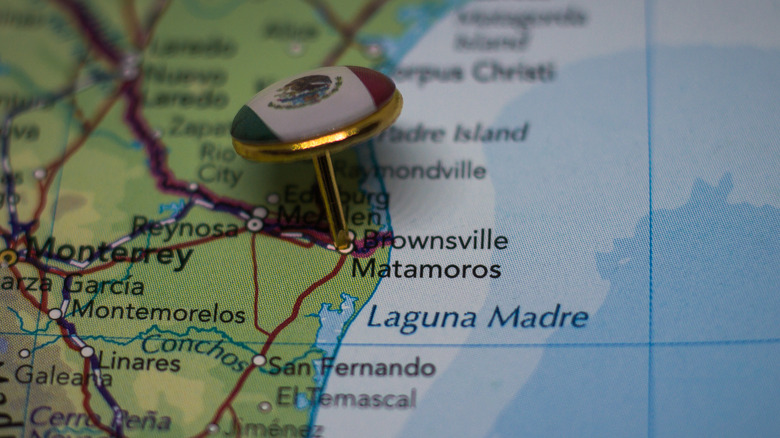 Zarko Prusac/Shutterstock
The four Americans caught up in Matamoros were reportedly mistaken for Haitian drug dealers. Two surviving U.S. citizens were found in a house in Matamoros, and prior to that point, they had been moved from place to place to keep their whereabouts uncertain. The four had no known criminal history. Speaking with USA Today, assistant professor at The Bush School of Government & Public Service at Texas A&M University, Aileen Teague, pointed out issues with organized crime in Mexico are largely clustered in the northeastern part of the country, but other areas are relatively safe and highly dependent on tourism.
According to NewsNation, citing data from the U.S. State Department, statistically, only a small number of American citizens who travel to Mexico are victims of violent crimes when compared to the total number of U.S. citizens who visit the country each year. At some point, Shaeed Woodard and Zindell Brown were reportedly killed in the Matamoros kidnapping incident. Latavia "Tay" Washington McGee and a man known only as "Eric" survived the ordeal. At the time two of the four U.S. citizens were found alive, a Mexican investigation into who was responsible for the kidnapping and possible murder of two Americans was ongoing.