Craziest Scandals In British Royal Family History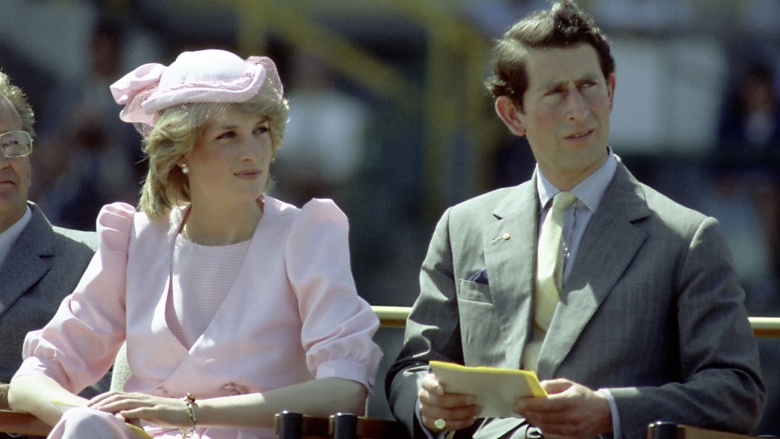 Getty Images
The British royal family is known for its class, elegance and grace. It's also known for its long history of insane scandals, ranging from affairs, bribery, and fantasies involving tampons. Allow us to explain.
King Edward VIII shacked up with a married woman
Getty Images
As the royal family has proved time and time again, they have a knack for falling in love at all the wrong times. No one demonstrated that fact better than King Edward VIII, whose scandalous love affair with married American socialite Wallis Simpson almost derailed the British monarchy in the mid-1930s. As their love quickly blossomed, Edward expressed a desire to marry Simpson, which would have conceivably made her a member of the royal family. Given that Simpson was still married at the time, not to mention divorced once before, the response from England was pretty much, "Yeah, no."
Left with few other options, Edward ultimately chose love over family and abdicated the throne at the end of 1936. "I have found it impossible to carry the heavy burden of responsibility and to discharge my duties as king as I would wish to do without the help and support of the woman I love," Edward said in a radio speech, according to reports. They married the following year, after Simpson's divorce was finalized, and remained together until Edward's death in 1972. Their love affair was depicted in a number of movies and miniseries over the years, including The King's Speech, which was great, and Madonna's W.E., which was not great.
Prince Harry dressed up as a Nazi...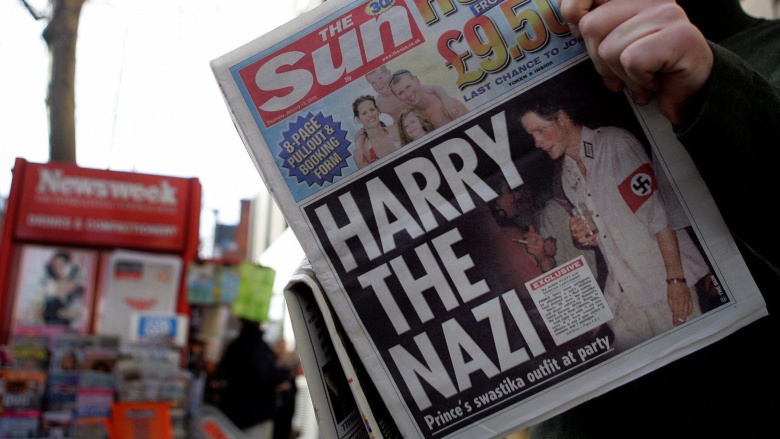 Getty Images
There are good costumes and there are bad costumes. And then there are downright stupid ones. Prince Harry learned this the hard way in 2005 when he attended a costume party for a friend's birthday dressed up like a Nazi soldier, complete with a Swastika band on his left arm. A photograph of Harry in costume quickly leaked to the British tabloid The Sun, which published the photo under the headline "Harry the Nazi." The photo caused outrage throughout England for a number of reasons, not limited to the fact that it was published just two weeks before the 60th anniversary of the liberation of Auschwitz, according to People magazine. As the backlash continued to grow, Harry released an apology in a statement through Buckingham Palace. "I am very sorry if I caused any offence or embarrassment to anyone," he said (via People). "It was a poor choice of costume and I apologize."
...And got naked in Vegas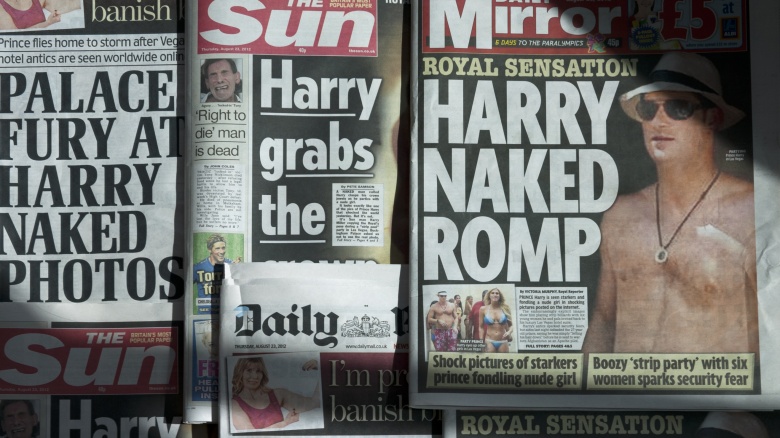 Getty Images
If you thought the Nazi costume scandal would be enough to straighten Prince Harry out, think again. About seven years later, the young Prince put the royal family through yet another scandal after TMZ obtained nude photos of Harry during his wild and raucous trip to Las Vegas. According to the report, Harry and his "entourage" met a group of girls at his hotel bar and proceeded to invite them up to Harry's VIP suite, where they played a game of strip billiards. A fully nude Harry was subsequently photographed getting up close and personal with two different women, both of whom were nude as well. Months after the photos leaked, Harry finally addressed the scandal while serving out his military duty in Afghanistan. "At the end of the day I probably let myself down, I let my family down, I let other people down," he said, according to BBC News. Ya think?
Sarah Ferguson unknowingly tried to bribe a reporter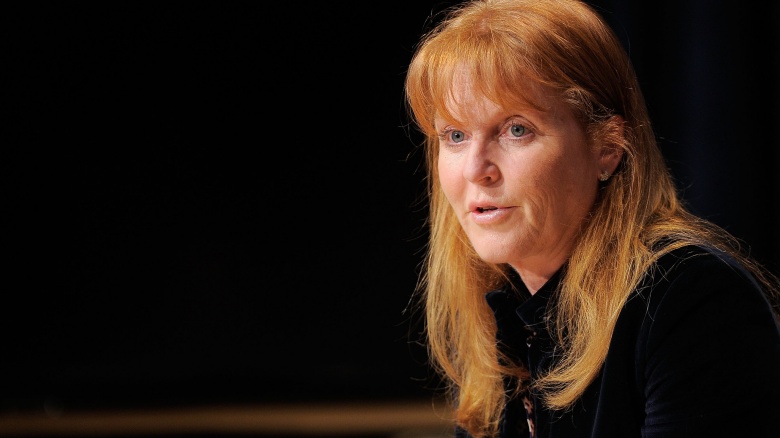 Getty Images
Of all the members of the royal family, arguably no one has embarrassed the family more than Sarah Ferguson. Both during and after her marriage to Prince Andrew, the Duchess of York was riddled with one jaw-dropping scandal after the next, from criticisms of her weight, to the time she got her toes sucked on by an American billionaire and when she amassed millions and millions of dollars in debt. Still, nothing quite topped the time she got involved in a bizarre bribery scandal in 2010. That year, Ferguson was videotaped offering a man access to her ex-husband in exchange for $750,000, according to BBC News. As Ferguson later learned, that man turned out to be working for the British tabloid News of the World, which later released video footage, as well as a full account, of the exchange to a shocked public. Naturally, she and the entire royal family were mortified by the scandal. "There aren't...many words to describe an act of such gross stupidity," Ferguson later said in an interview with Oprah Winfrey. Funny. We can think of a few.
Prince Charles wanted to be reincarnated as Camilla's tampon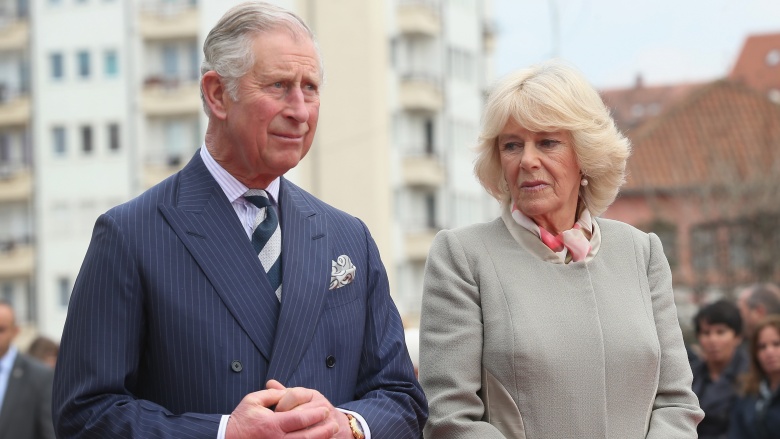 Getty Images
In retrospect, the marriage of Prince Charles to Princess Diana in 1981 was an embarrassment of epic proportions, filled with scandals, affairs, and ultimately a divorce. Case in point: the time Charles and Diana were individually recorded having intimate conversations with their respective and alleged lovers. The first recording to hit the press was a conversation between Diana and her admirer, James Gilbey, during which Gilbey lovingly referred to Diana as "Squidgy" 53 times, according to the press. The scandal allegedly catalyzed Diana and Charles' separation, announced in the summer of 1992. The following year, Charles was hit by a similar scandal when a tape surfaced featuring an insanely intimate conversation between himself and his mistress, Camilla. The most quoted line from the transcript was the part when Charles jokingly discusses being reincarnated as Camilla's tampon. "My luck to be chucked down the lavatory and go on and on, forever swirling round on the top, never going down...Until the next one arrives," Charles reportedly said. The scandal obviously rocked Buckingham Palace, but not enough to destroy Charles and Camilla's relationship. In fact, the two were finally married in 2005 and remain married to this day. Talk about getting the last laugh.
Pretty much anything Prince Andrew has ever done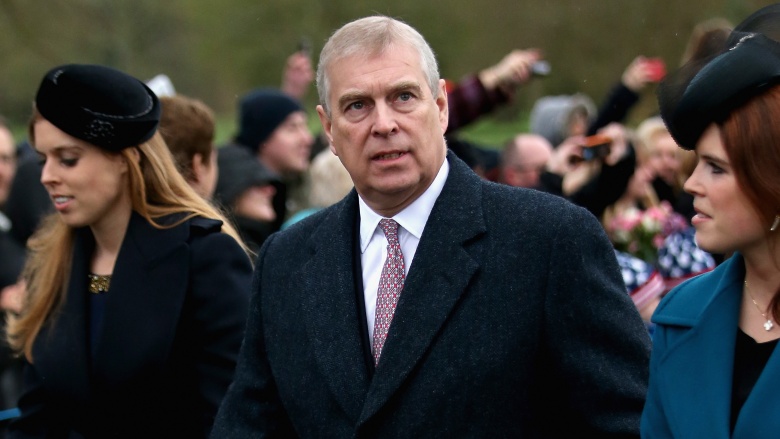 Getty Images
Every family has a troublemaker. For the royal family, that troublemaker has to be Prince Andrew. Over the years, Andrew has dragged his family's name through the mud through his questionable friendships, sex scandals, and alleged relationships with controversial foreign leaders, just to name a few. He most recently made headlines in 2015 after he was accused of having sex with and abusing a 17-year-old girl he met through his friend and convicted sex offender Jeffrey Epstein, allegations he vehemently denied. He's also said to have formed relationships with people ranging from Colonel Gaddafi to Tarek Kaituni, a known gun smuggler, according to the Telegraph. And that doesn't even include all the times he took a helicopter on taxpayers' dime, to places where he could have easily taken a car, instead; or his disastrous marriage to the aforementioned Sarah Ferguson. Ironically, Andrew and Sarah have said to have remained close friends throughout all of their scandals. Which, if you think about it, makes total sense.