What It's Like Being Best Friends With A Royal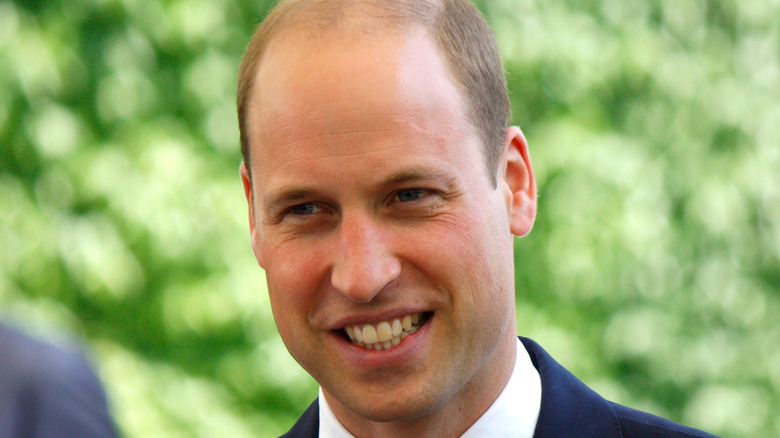 360b/Shutterstock
At heart, the relationships best friends have with members of the royal family are no different from anyone else's. They can rely on each other for sound advice and to keep important secrets, but they are also not immune from having significant disagreements that lead to severe cracks in the friendship. While the friendships are the same, however, the context can be very different. A monarch's unique status can make the lives of the people around them quite unordinary, whether that means their distant relatives or the besties who are closest to them. 
Someone's life can change dramatically after they form a strong bond with a royal, from being thrust into the public eye (either intentionally or simply because of their intimate association with such figures) to re-enforcing a superiority complex because they are so close to the monarch. One thing is certain, though — it's bound to be an interesting experience overall. Here's what it's like to be best friends with a royal. 
They can feel privileged to have such a close friendship with a royal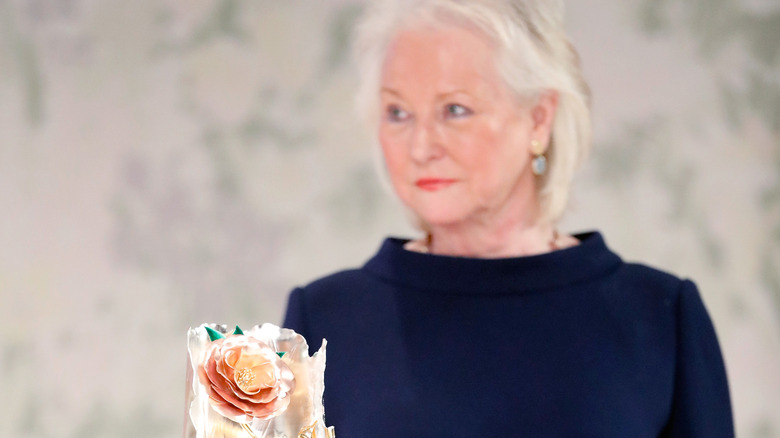 Tristan Fewings/bfc/Getty Images
It makes sense that having a close relationship with a royal can be incredibly important to people considered their best friends. The opportunity to be a trusted confidant to such a larger-than-life individual can be one of the most treasured aspects of their lives, as it was for Paul Burrell, who was the personal butler to Princess Diana and one of her closest friends. In his book, "The Way We Were: Remembering Diana," he wrote, "I'll never lose sight of what a privilege it was to serve at her side and know her friendship."
Like many, Burrell was awed by the princess' presence in front of the masses. But more than anything, he cherished the personal time he was able to spend with her. Similarly, one of Elizabeth's closest friends and her personal dresser, Angela Kelly, spoke of how grateful she was to have the chance to be so close to the queen.
For Kelly, seeing her best friend don the crown during the annual State Opening of Parliament was beyond moving. In her memoir, "The Other Side of the Coin: The Queen, the Dresser and the Wardrobe," she wrote, "It is a truly special moment for me, and I am so privileged to play a small part in it. Whenever I see Her Majesty in a Diadem or a tiara, I am composed, but when she puts on the crown, it touches my heart."
They can be asked to act as official representatives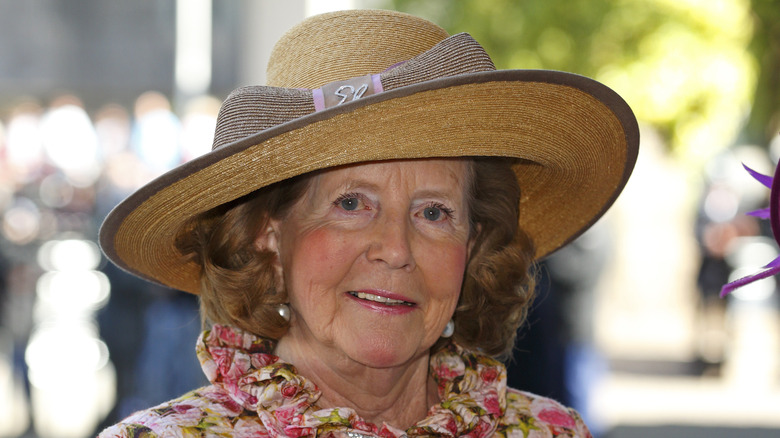 Max Mumby/indigo/Getty Images
Since royals often have a very public role in society, it's critical they have at least one person they can trust completely, and who will provide sound personal advice. This is where best mates come into the picture, to relieve some of the pressure and make the lives of their royal friends easier. Yet in some rare cases, where the bond is particularly strong, royals may call upon those closest to them to act on their behalf.
This happened in the late 1970s when Princess Margaret was suddenly stricken with pneumonia right before an important trip to meet with government officials in the Philippines and Hong Kong. In her memoir, "Lady in Waiting: My Extraordinary Life in the Shadow of the Crown," Anne Glenconner described her royal friend's unusual solution, writing, "Instead of canceling them, she asked me to go on her behalf so I could explain the reason for her absence face to face in the hope that my presence would show respect and concern over the efforts that had been made for her."
Even though Glenconner was one of Margaret's best friends (and her lady-in-waiting), even she was surprised at the request. She added, "I had never been asked to go anywhere on Princess Margaret's behalf, let alone two different countries, so I was apprehensive but excited." The visit was successful, and also left Glenconner with a more personal understanding of what was expected from her royal friend.
Their lives have changed in modern times, just like the royals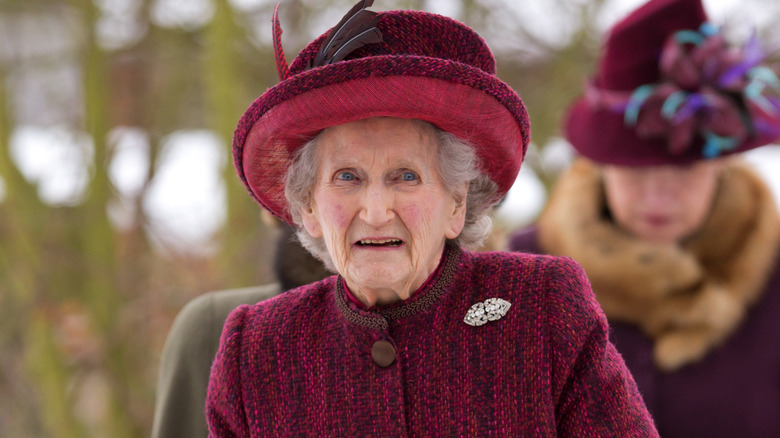 Max Mumby/indigo/Getty Images
Queen Elizabeth and her best friend and cousin, Margaret Rhodes, were both raised in much the same way. Especially when they were kids, this meant that the two had rather secluded lives and were educated at home by governesses. On the other hand, both Prince William and Harry were raised less formally, so their best childhood friends were able to meet the princes and interact with them under more normal circumstances of attending a private school with many other peers.
That more casual child-rearing mentality extended all the way through to the princes' university years. William's closest mates had the freedom to hang out with him on campus, as much like average students as possible. The podcast, "Kate and Her King" goes into detail about how the prince's closest friends were even allowed to stay with him in off-campus housing, giving them all a far more standard college experience than his royal status would normally allow. 
Tests of loyalty are required to enter the inner circle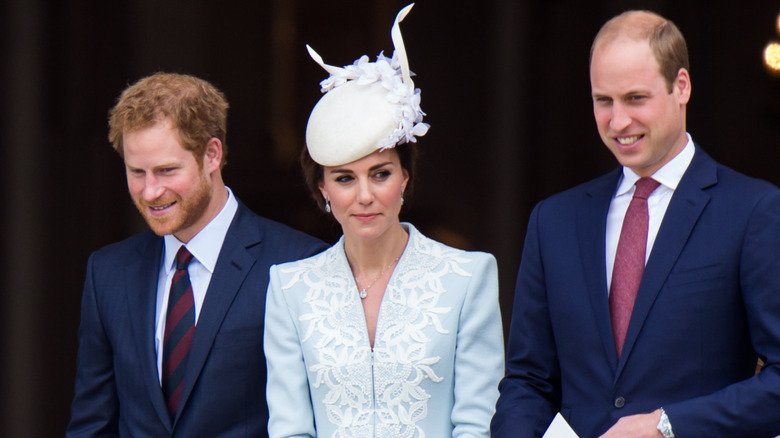 Mr Pics/Shutterstock
Even though efforts have been made to normalize the lives of royals in modern times, there are significant ways in which their experiences, and the experiences of those closest to them, have remained far from normal. A major example of this is the fact that Prince William's friends during his college years had to sign confidentiality agreements if they wished to continue to hang out with the young royal outside of class, according to the podcast, "Kate and Her King."
Agreeing to confidentiality contracts is one way the best friends of royals can prove they will not go to the media with behind-the-scenes stories. But there are also other ways they have to show their loyalty, some of which they may not even be aware of. A secret, yet highly effective method used at one point was to leak fake news to potential confidants and wait to see what happened. If the media picked up the story, then the supposed friend was exposed as someone who could not be trusted. Duncan Larcombe, a longtime royal correspondent at The Sun, confirmed that this was a test used by the royal family, telling Marie Claire, "I've spoken to William about it, and I do know that used to be something that they did."
They are needed to carry out secret tasks for royals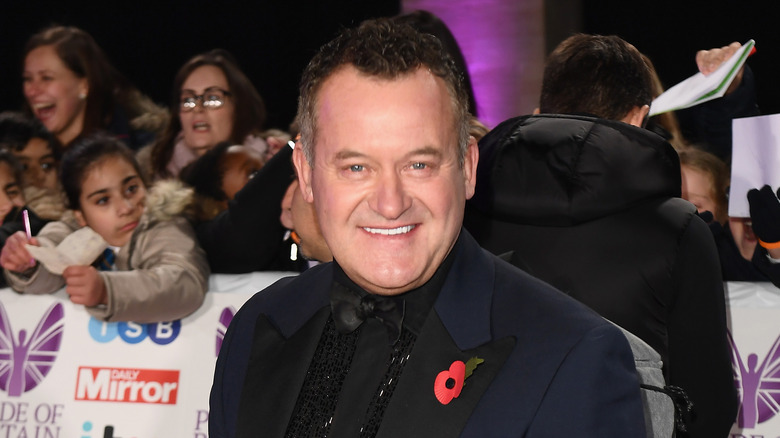 Jeff Spicer/Getty Images
Within the inner circle of a royal, best friends have a pivotal role and are often called upon to keep secrets. In his book, "The Way We Were: Remembering Diana," Paul Burrell described what that was like for him even years after Diana's tragic death, saying, "My knowledge about the princess is vast. She entrusted much to me. And I know that I've been true to her memory. As I've always maintained, there are secrets and truths inside my head that will go with me to the grave."
Burrell didn't just keep Diana's secrets, however. While the princess was alive, Burrell took his devotion to her a step further by helping her do things the princess did not want others to know about, as any true bestie would. Some of these rather scandalous instances were revealed in statements the butler provided to law enforcement, such as handing out £50 to sex workers as a way to move them towards giving up the trade, according to The Guardian. Furthermore, Burrell also smuggled princess' lovers into Kensington Palace.
They often have family members who are also closely connected to royals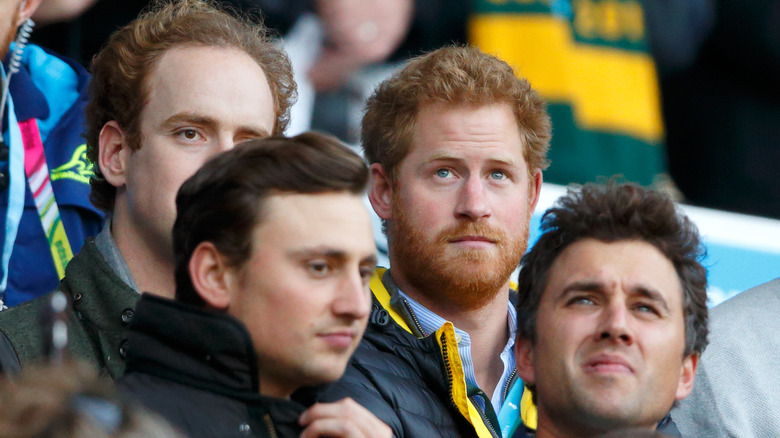 Max Mumby/indigo/Getty Images
The best friends of royals may not be literally related to them, as Margaret Rhodes was (being the first cousin of Queen Elizabeth), but their connections are often still deep. Many best friends of royals have relatives who are already part of the inner circle. The van Straubenzee brothers — Thomas, Charlie, and Henry — are prime examples, because they have known both Prince William and Harry since they were kids, and they all became best mates shortly after.
For some families, friendships have spread over generations. Tom 'Skippy' Inskip, one of Harry's best friends for many years, is the son of Owen, who is close not only with King Charles but also with the former prime minister, David Cameron. Similarly, another one of the prince's besties, Guy Pelly, is the son of Lady Carolyn Herbert, who was a close friend of Princess Diana. In a sense, these best friends were born into their roles, even if they do not necessarily see it that way.
They can feel superior to others due to their royal connection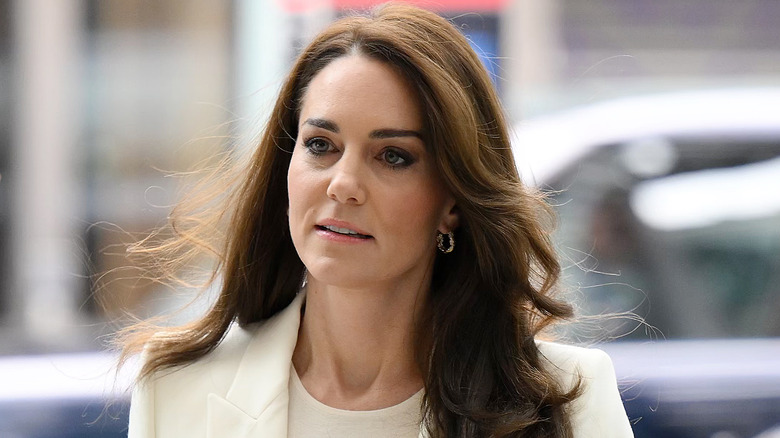 Wpa Pool/Getty Images
A good amount of the royals' best mates come from aristocratic backgrounds in the upper class, which can lead them to feel superior to the common folk — and often, their close connections to the monarchy can make the situation even worse. This has created problems, especially in recent times, as the royal family took steps to modernize and Prince William began to date Kate Middleton, who was upper-middle class but did not come from a noble heritage.
In the beginning, William's closest friends were not okay with Middleton's social status and had the audacity to be quite vocal about it. The insults from the prince's inner circle included snide remarks in reference to her mother's job as a flight attendant, with friends saying "doors to manual" whenever she arrived at a nightclub, according to the podcast, "Kate and Her King." 
The degrading comments did not end there. As another one of William's friends once said, "Her parents have a tarmac drive, for God's sake," as reported by Vanity Fair. To upper-class individuals in the U.K., a tarmac driveway is a sign of "new wealth," so it was another disrespectful jab at Middleton's upbringing. Since none of William's mates seemed to have had a public falling out with him at that time, they also must have felt comfortable saying such things.
Partying can become very public for them
Max Mumby/indigo/Getty Images
In 2012, a major scandal hit the royal family when Prince Harry did some wild partying in Las Vegas, which resulted in a risqué nude photo of him being released to the media after a game of strip pool. While this was embarrassing for Harry, it also became the main way that the world became aware of his best friend at the time, Tom "Skippy" Inskip. From then on, Skippy became closely associated with the prince's rowdier days in his youth.
Around the same time, another one of the best mates of both William and Harry, Guy Pelly, gained a similar notorious reputation due to the crazy nights he shared with the younger prince. Pelly owned a nightclub, an establishment Harry reportedly enjoyed so much that he once spent almost an entire week there, write Omid Scobie and Carolyn Durand in their book, "Finding Freedom: Harry and Meghan and the Making of a Modern Royal Family." Pelly continued to be perceived by the public and press as a bad influence on Harry, becoming known as the person who got the prince to smoke weed for the first time, even though that was later determined to be not true.
They attend a lot of weddings and royal events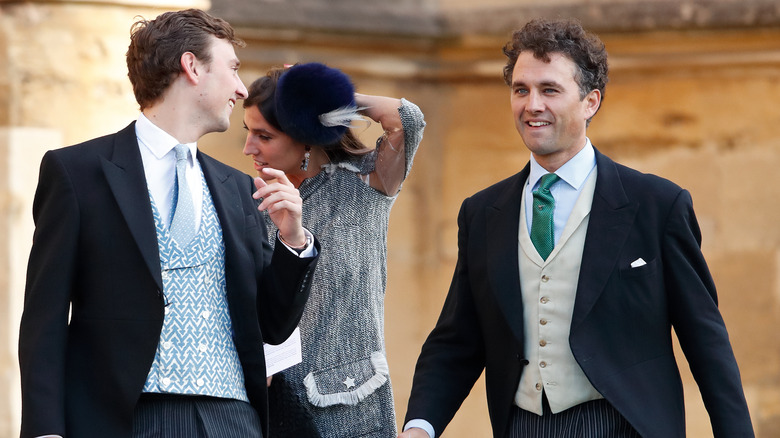 Max Mumby/indigo/Getty Images
Much of the friendship between royals and their close allies stays behind the scenes, and will never be revealed to the public. Conversely, though, there are also many important ceremonies and functions that the friends of royals attend, where they are directly in the spotlight. Ultimately, this means that there have been many opportunities for the friends of royals to serve in meaningful roles that tie them even closer to the monarchy. For instance, Thomas van Straubenzee is a godfather to Princess Charlotte, and his younger brother, Charlie, is a godfather to Prince Archie.
Sometimes, friends of royals will serve in these roles secretly, as Prince Harry revealed in his controversial memoir, "Spare." Although Harry and William supposedly served as each other's best man at their respective weddings, in reality, that was not the case, Harry wrote. At Harry's wedding, Charlie van Straubenzee served as the best man, while James Meade and Thomas van Straubenzee served as the best men for William. 
"The lie gave cover to James and Thomas, two civilians, two innocents," Harry wrote in his memoir. "Had they been outed as Willy's best men, that rabid press would've chased them, tracked them, hacked them, investigated them, ruined their families' lives. Both chaps were shy, quiet. They couldn't handle such an onslaught, and shouldn't be expected to."
Meeting other celebrities is quite normal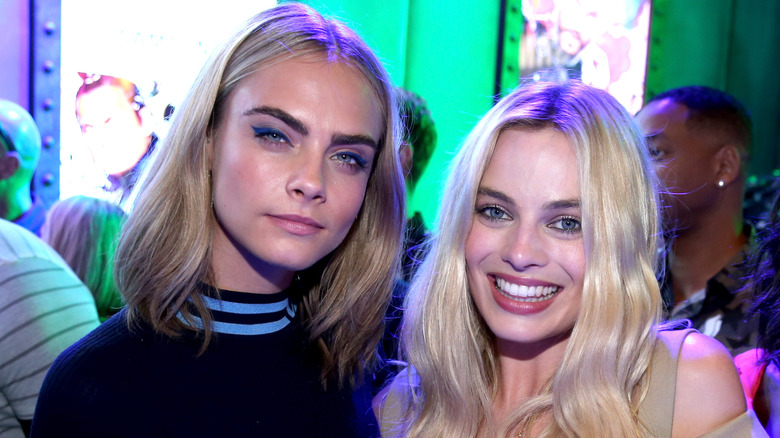 Jonathan Leibson/Getty Images
Especially in this day and age, royals are a unique type of celebrity not just in the U.K., but around the world. So, it only makes sense that they would frequently mingle with other famous individuals and bring along their closest friends. Princess Margaret is well known for having done just that, holding lavish parties held at her residence on the island of Mustique, where she often invited her bestie, Anne Glenconner.
Mick Jagger, the lead singer of The Rolling Stones, was the first of many celebrities to attend Margaret's tropical festivities. In Glenconner's memoir, "Lady in Waiting: My Extraordinary Life in the Shadow of the Crown," she wrote, "His presence legitimized the claim that big names visited Mustique, generating more media attention." She added that by 1976, one major party "secured Mustique the label of being the hedonistic paradise for the rich and famous."
Yet, Margaret is far from the only royal to associate with celebrities, as both Prince William and Harry have done the same numerous times. Not only does David Beckham consider himself good friends with both princes, but Cara Delevingne and Margot Robbie are also close with Harry as well. And given the fact that Harry's wife, Meghan Markle, was famous before they became a couple, it would be nearly impossible for his best mates to not interact with at least one of these celebrities.
They can abruptly be cut off if a line is crossed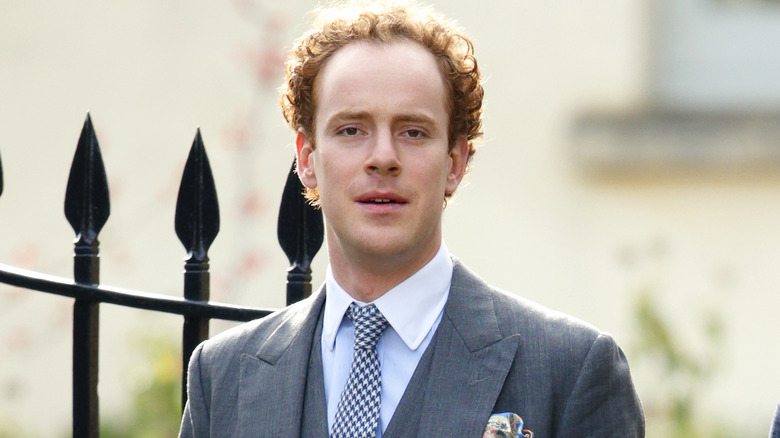 Max Mumby/indigo/Getty Images
Royals are very careful about who they allow into their inner circle and for good reason. So, despite the close friendship Tom "Skippy" Inskip and Prince Harry shared (stretching back to when they were young kids), Skippy still found himself cut out of the prince's life for quite some time after he questioned Harry's judgment regarding his marriage to Meghan Markle.
The prince was so upset by the situation, in fact, that Skippy did not make it on the guest list to an evening party after the wedding ceremony. The snub clearly wounded the best friend because he was heard saying that "Meghan had changed Harry too much," and then adding, "We've lost him," according to Omid Scobie and Carolyn Durand in their book, "Finding Freedom: Harry and Meghan and the Making of a Modern Royal Family."
Eventually, the two best mates made amends, following the tragic death of Skippy's mother-in-law. An inside source revealed to The Sun, "Skippy and Harry are back as tight friends. When Harry heard about Lara's mother's horrible passing, it really hit a nerve." But the entire episode just goes to show that friends of royals can endure a significant falling out like any other close relationship.
Their insider perspective can be very different from public perception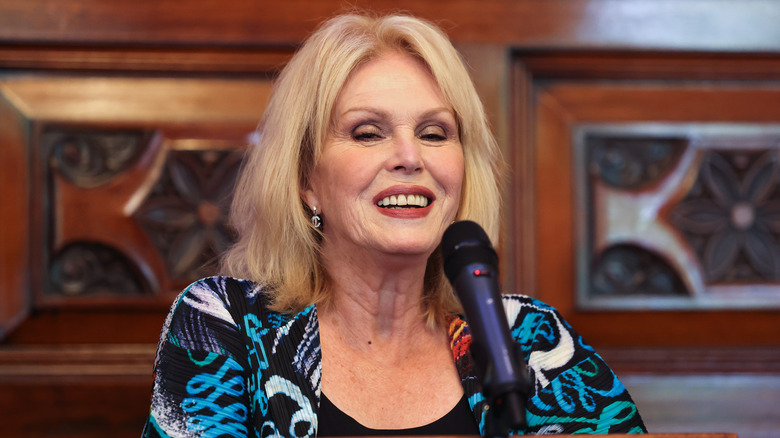 Chris Jackson/Getty Images
With how extensively the press covers all the activities and actions of the royal family, there could be many readers who closely follow the stories and then assume that they have a clear picture of what is going on. But in reality, there are only a few who know the absolute truth, and outside of relatives, those would be the ones closest to the members of the monarchy. Their inside information gives people a very different understanding of dramas within the royal family, outside of the narrative pushed by the media.
The supposed extreme rift between Prince Harry and the rest of the royals is the most recent case of this. The public has been made to believe that it has gotten so bad that the relationships are almost beyond the breaking point. On the other hand, when Joanna Lumley, a close friend of King Charles was asked about her opinion on the matter, she had a very different answer. On an episode of "The Jonathan Ross Show," she said, "I think we all look from the outside and we don't actually know what's going on the inside. We second guess it. And I think I have a suspicion that family is much closer than we think."