How Ronald Reagan Tried To Calm A 1983 Hostage Situation At Augusta National Golf Club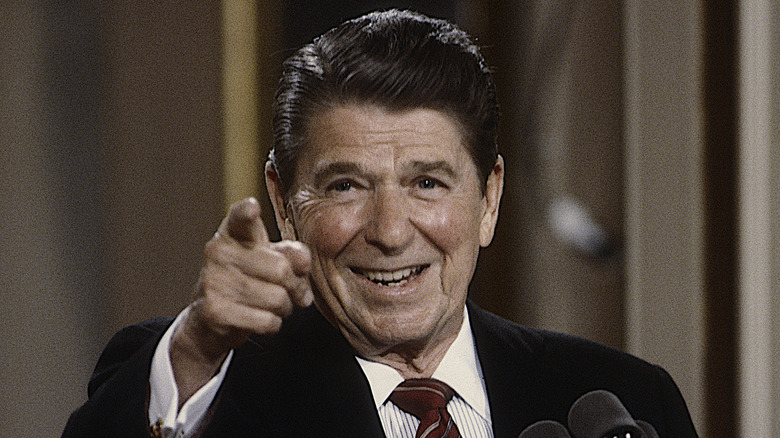 mark reinstein/Shutterstock
Charlie "Smiley" Harris slammed his jacked-up 1974 Dodge truck into the locked gate at the Augusta National Golf Club, the home of the Masters Tournament, ripping away 20 feet of fence in the process. He pulled up to the pro shop and got out, a .38 caliber pistol in his hand. He went inside and pointed the gun between the eyes of President Ronald Reagan's personal aide, Lanny Wiles, and took him and six others hostage. "This is no joke," Harris yelled, squeezing off a shot into the floor, according to The Atlanta Journal-Constitution. "Somebody could get killed."
It was just after 2 p.m. on October 22, 1983, and President Ronald Reagan, Harris knew, was at that moment playing golf. While the president wasn't a big golfer, he was there on a two-day trip with Secretary of State George Schultz, who was a member; Donald Regan, the secretary of the Treasury; and Nicholas F. Baker, a retired senator. They were playing the 16th hole when Harris took his hostages.
Eye to eye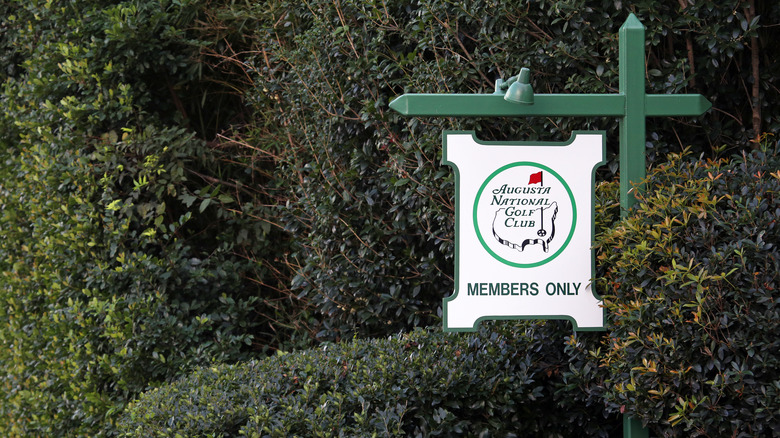 Katherine Welles/Shutterstock
Charlie Harris, jokingly known as "Smiley" because he never smiled, knew the Augusta course. When the 45-year-old was younger, he worked at a concession stand during the Masters Tournament, the famed golf event held every April. Things hadn't been going well for Harris of late. His beloved father, a retired Augusta police detective, had died in May after a long illness, and then Harris lost the job he'd had for 20 years at a paper mill after being accused of coming to work under the influence of alcohol.
Then, on the morning of October 22, 1983, while having his first drink of the day, he saw on the news that U.S. Steel planned to lay off thousands of employees due to foreign competition, and something inside of Harris snapped. After his second drink, he headed for the golf course. A friend of his had mentioned President Ronald Reagan was there that day, and Harris wanted to discuss with Reagan the plight of the unemployed "eye to eye," per the Associated Press. "I just wanted to talk to him," Harris told Golf Digest. "I was protesting our government giving our jobs to foreign people."
Phone calls and whiskey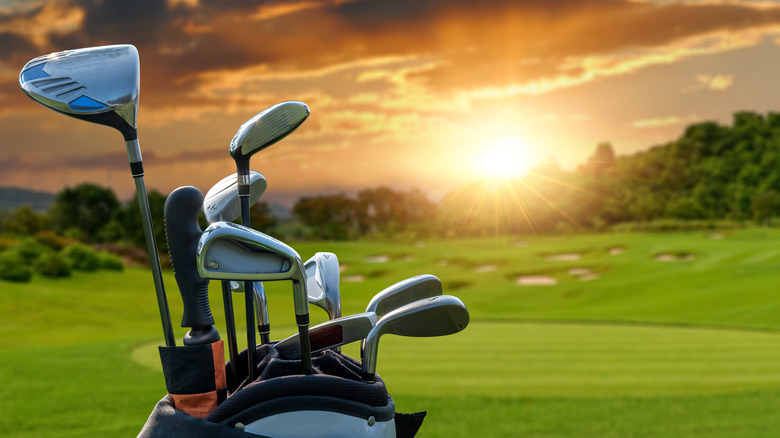 AP_studio/Shutterstock
Inside the pro shop, Charlie Harris held seven hostages. "I've lost my job, and I've lost my family, and my daddy's gone, and I want to talk to the president," he told them, per Golf Digest. Another Reagan staffer, David Fischer, told Harris he could arrange a meeting with the president, and Harris let him leave to set it up. As the day progressed, Harris released several of his captives. Two others escaped on their own.
During the standoff, the president, who had barely escaped an assassination attempt with his life two years earlier, called the pro shop from a mobile phone, which was still a novel device at the time. "This is the president of the United States," he said (via The Washington Post). "This is Ronald Reagan. I understand you want to talk to me." The reception was so bad Harris thought he was listening to a recording and ripped the phone out of the wall. Lanny Wiles eventually convinced Harris to let him go look for a bottle of whiskey and he, too, escaped. Harris, left with no hostages, gave himself up a little more than two hours after he'd arrived at the golf club. He pleaded guilty to federal charges that included kidnapping and false imprisonment, and he served a little less than four years of a 10-year sentence. Harris died in 2007.
If you or anyone you know needs help with addiction issues, help is available. Visit the Substance Abuse and Mental Health Services Administration website or contact SAMHSA's National Helpline at 1-800-662-HELP (4357).