Where Is Prince Andrew Now?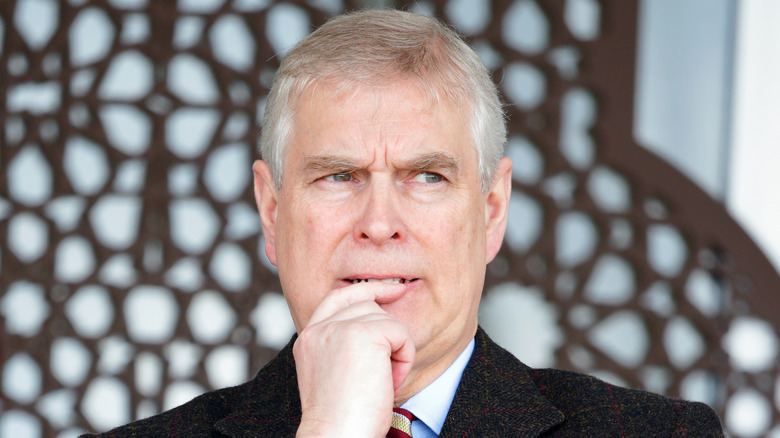 Max Mumby/indigo/Getty Images
With the 2022 death of British Queen Elizabeth II and the coronation of her eldest son, King Charles III, set to take place in May 2023, the eyes of the world are once more on the British royal family (via CNN). As Charles is fêted as the new king of England, another of Elizabeth's children, her second son, Prince Andrew, remains clouded in controversy. In 2021, American Virginia Giuffre brought a civil case against Andrew related to convicted pedophile and alleged sex trafficking billionaire Jeffrey Epstein. In the case, Giuffre alleged that she was forced into sex acts with Andrew, a known Epstein associate, while underage.
In 2022, Andrew settled the Guiffre civil case out of court, The Guardian reports. As a result of Andrew's affiliation with Epstein — who died by suicide in 2019 in a New York correctional center, according to The New York Times — Andrew lost all his remaining royal titles per the queen's wishes, CNBC writes. Ice seemed to thaw between Andrew and other members of the royal family surrounding the death of their mother, the queen. But reports of Andrew's royal snubbing resumed in 2023, when the prince was expelled from one royal residence, The Sun reports. According to CNN, Andrew may also be seeking to overturn the £12 million (nearly $15 million in 2023) Giuffre settlement in an American court.
Andrew is no longer allowed to sleep at Buckingham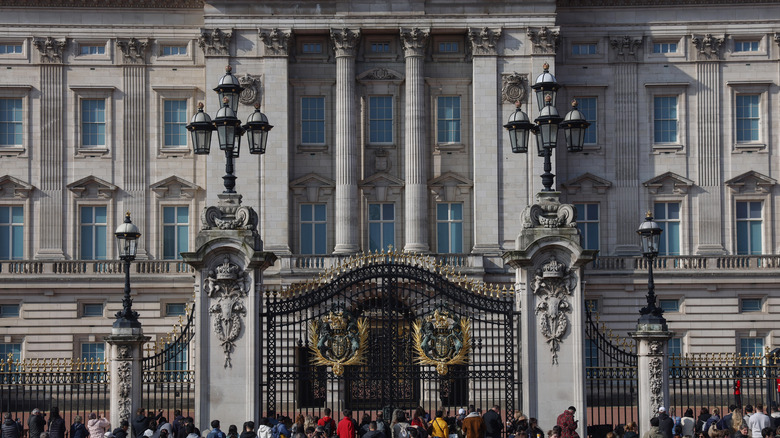 Hollie Adams/Getty Images
As the coronation of King Charles III was prepared for the British royal residence, Buckingham Palace was set to be renovated in January 2023. Amid these plans, Andrew was reportedly told he was longer allowed to spend the night at the London palace. Prior to that point, Andrew maintained a reclusive life in relative isolation, according to The Telegraph. As of 2022 reporting from Hello! Magazine, Andrew lived — along with his ex-wife Sarah Ferguson — at Royal Lodge in Windsor on the Windsor Castle estate.
In early March 2023, Andrew and Sarah Ferguson were set to move into the smaller Frogmore Cottage in Windsor Great Park, once occupied by King Charles III's second son, Prince Harry, and his wife, American actress Meghan Markle, the Duke and Duchess of Sussex, BBC News reports. Andrew was reportedly displeased with the decision. In November 2022, American Virginia Giuffre dropped a similar case against American attorney Alan Dershowitz.
At that time, Giuffre reportedly said her Dershowitz allegations were perhaps mistaken. Both Dershowitz and Andrew have repeatedly claimed their innocence. In his Giuffre settlement, Andrew admitted no guilt, and the British royal family member faced no criminal charges.
A Prince Andrew movie is in development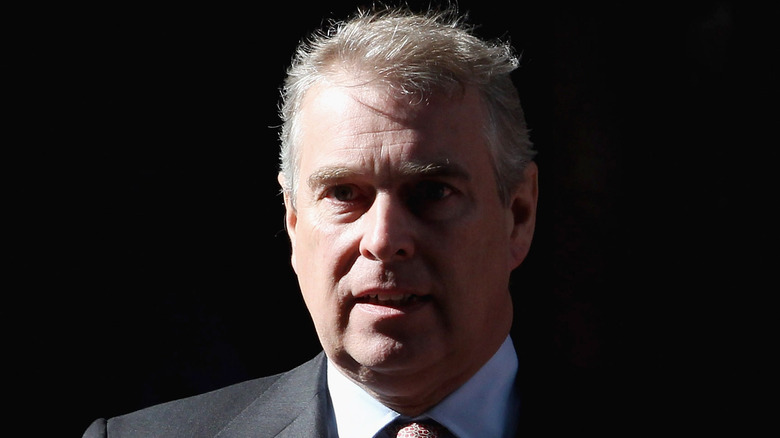 Dan Kitwood/Getty Images
When the Virginia Giuffre scandal first broke in 2019, Prince Andrew sat down with British news program Newsnight in hopes of setting the record straight on the accusations and his alleged friendship with Jeffrey Epstein. For Andrew, that interview was largely considered a mistake, as Andrew denied details of Giuffre's version of events. He also said a photo purportedly of Andrew, Giuffre, and former Epstein girlfriend Ghislaine Maxwell was fake. Maxwell is currently serving a 20-year prison sentence on sex trafficking charges related to the Epstein case. Maxwell, too, has said it was a doctored picture, according to CBS News. 
The story surrounding Andrew's controversial 2019 Newsnight interview is set to be adapted into a fictionalized film by the BBC. Despite the ongoing controversy surrounding Andrew, he will reportedly attend his brother, King Charles III's coronation, but he will have no ceremonial role in the proceedings. But regardless of the Giuffre outcome, it's unlikely that Andrew will ever again play an official part in the royal family, based on Express reporting. 
If you or anyone you know has been a victim of sexual assault, help is available. Visit the Rape, Abuse & Incest National Network website or contact RAINN's National Helpline at 1-800-656-HOPE (4673).