The Railroad Conspiracy That May Have Aided The Defense In The John Sheedy Murder Case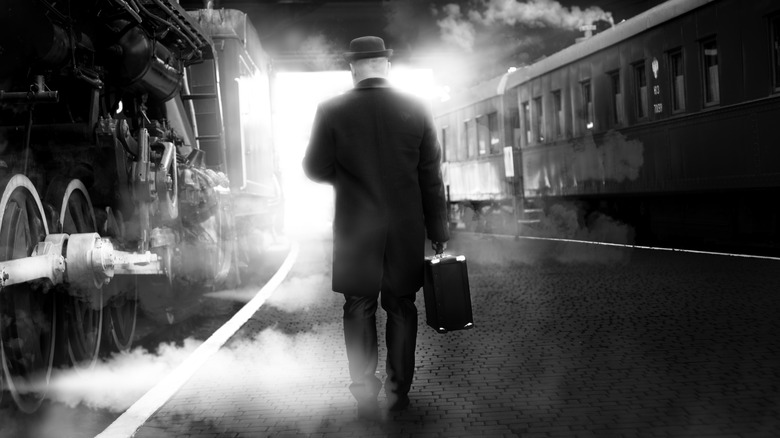 kryzhov/Shutterstock
In 1891, Mary Sheedy and Monday McFarland, both residents of Lincoln, Nebraska were on trial for the suspected death of John Sheedy, Mary's husband. McFarland and Mary were lovers, and according to McFarland's confession, Mary offered to pay him $20,000 to kill her husband, based on The New York Times reporting from the era. In Lincoln, John dealt in real estate but also in gambling and prostitution, and in his initial confession, McFarland said Mary promised him that money would be taken from his estate. Both McFarland — who retracted his confession — and Mary pleaded not guilty and were later acquitted of the crime, the Lincoln Journal Star writes.
With Mary accused of poisoning her husband with morphine and McFarland accused of attempting to kill John with blows to the head, John's brother, Dennis Sheedy, a wealthy banker from Colorado, arrived in Lincoln around the same time as their arraignment. Dennis was possibly interested in his brother's money, estimated to be around $55,000 or about $1.8 million in 2023. Dennis hired private lawyers for the prosecution, Frank M. Hall and Genio M. Lambertson, and the inclusion of those two men — connected to an earlier railcar project in Lincoln — may have been pivotal in the outcome of the trial, according to Gilded Age Plains City.
John Sheedy fought against Lincoln's street railcar system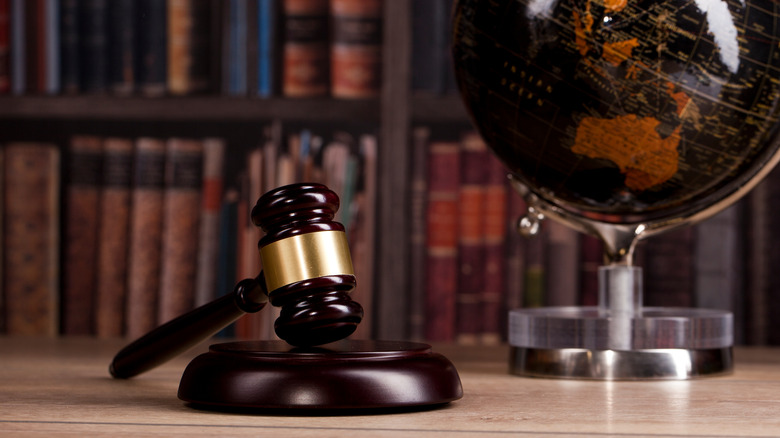 Dziobek/Shutterstock
From around 1883, Lincoln, Nebraska had a streetcar railway system, and those trolleys served Lincoln until the mid-1940s. In the early days, John Sheedy — who held many real estate properties in Lincoln — fought against the construction of the system, with legal counsel from two men named Jesse B. Strode and Royal D. Stearns. Involved in the development of the Lincoln transit project was a man named John Fitzgerald, with whom John's brother, Dennis Sheedy, consulted upon his arrival in Lincoln, around the same time John's murder trial started, according to Gilded Age Plains City.
Accused of killing her husband with morphine, Mary Sheedy enlisted Strode and Stearns for her defense team, both of whom were involved in her husband's earlier legal fight against Fitzgerald's rail transit system in Lincoln. This created two opposing interests in the case, each with a stake in Lincoln's railway — both for and against. This did not go unnoticed by the defense, who objected to Frank M. Hall and Genio M. Lambertson's involvement in the prosecution. Though the motion failed, the seed was planted: powerful interests may have wanted John Sheedy dead.
Along with a growing populist sentiment in Nebraska that railways wielded too much power, did this dynamic influence the jury's decision to acquit Mary and her lover, Monday McFarland, who were defended by lawyers who had previously stood up to the perceived corrupt influence of the railroad industry?
Mary and McFarland may have been framed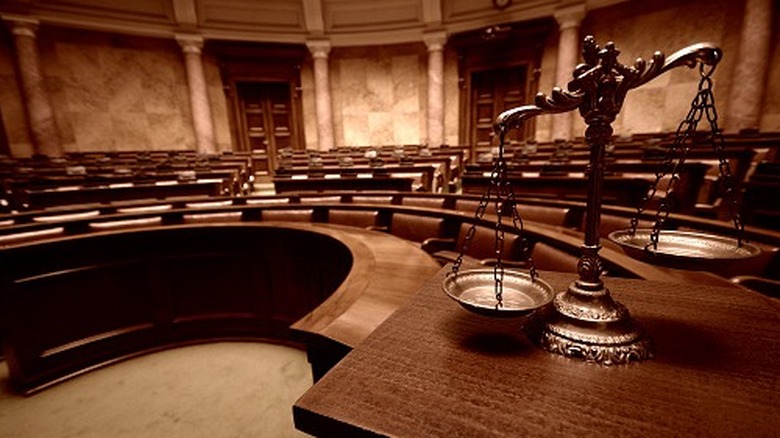 Vladimir Cetinski/Getty Images
After the trial, speculation emerged in Lincoln that a conspiracy may have been afoot to gain control of John Sheedy's money, with an earlier Lincoln rail transit controversy at the center of it, Gilded Age Plains City elsewhere notes. Inexplicably, John Fitzgerald was named the administrator of John's estate, along with Lincoln's chief of police at that time, Samuel Melick. With John's involvement in illegal gambling and prostitution, Melick, too, had reason to want him out of the picture. Notably, the estate's lawyer, Frank M. Hall, who worked for the prosecution, also represented the Burlington and Missouri Railroad Company.
If there was a conspiracy involved in the murder and subsequent trial, those who hatched the plan seemed to come out on top, regardless of how the case played out. Although Mary Sheedy and Monday McFarland were acquitted, John Sheedy's brother, Dennis, and Fitzgerald had control of John's money, and one of Lincoln's most disreputable citizens would no longer torment Lincoln's chief of police, Melick. For her part, Mary — who later remarried — was given an $83.33 monthly allowance from her late husband's estate (about $2,700 in 2023). She sued for more of her late husband's money, but a judge dismissed the case, ruling she'd already received her fair share: household items and a lump sum of $500, or around $16,500 in 2023.