Why Music Legend Ahmad Jamal Disliked The Term Jazz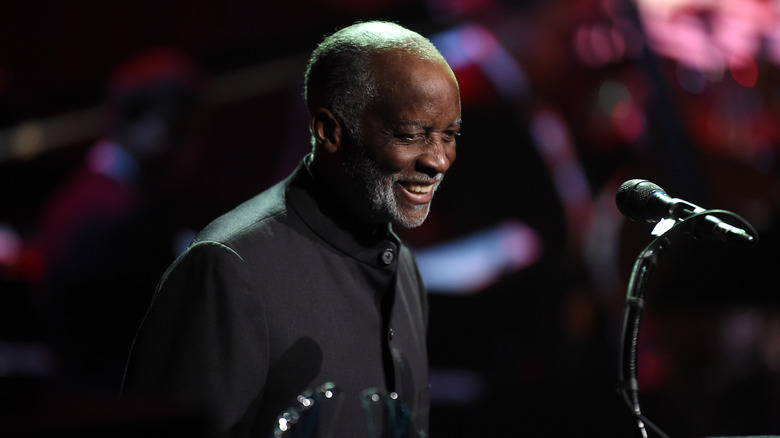 Dave Kotinsky/Getty Images
When Ahmad Jamal, then known as Frederick Russell Jones, was growing up in Pittsburgh, Pennsylvania, in the 1940s, he was as likely to play a piano piece by 19th-century Romantic composer Franz Liszt as he was a Duke Ellington tune. "We didn't separate the two schools," he told The New York Times in 2001. "We studied Bach and Ellington, Mozart and Art Tatum. When you start at 3, what you hear you play. I heard all these things."
It was this lack of a separation between these musical genres while growing up that led him to reject the term "jazz" for the kind of music he would become famous for as a musician, composer, and band leader before his death on April 16, 2023, at age 92. Jamal subscribed to the same belief as Ellington who famously said, "Music is of two kinds — good or bad," Jamal recounted in a 1979 interview with the National Jazz Archive.
A prodigious ability at a young age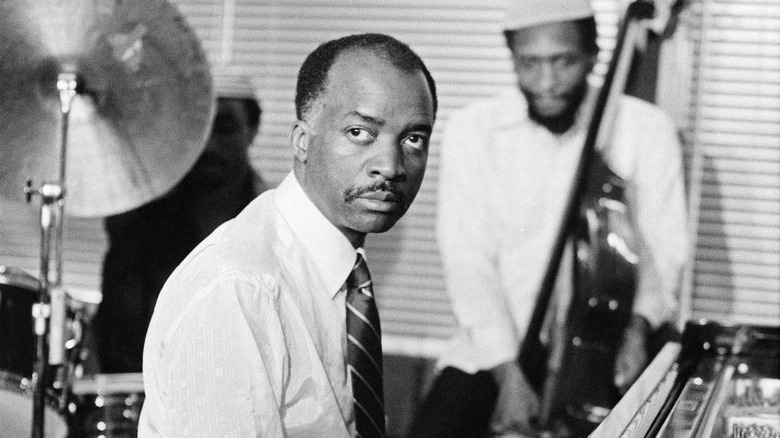 Michael Putland/Getty Images
Ahmad Jamal was born on July 2, 1930, and started playing the piano at age 3. Four years later, he began formal training with Mary Cardwell Dawson, who would go on to found the first Black opera company in the U.S. in 1941. The environment in which Jamal grew up was a hotbed for jazz at the time. His neighbors included a who's who of jazz greats, from Errol Garner to Billy Strayhorn — the pianist, composer, and Duke Ellington collaborator — to Art Tatum, whom Jamal met at a local jam session. At 14, when Jamal began his professional career, it was Tatum who helped him along by dubbing him "a coming great," per NPR.
"What I really like to remember about coming up in Pittsburgh is the fact that we didn't have this terrible separation between the classicists and contemporary musicians — jazz musicians, so-called," he told the National Jazz Archive. "I'll say there weren't any lines of demarcation separating classical and jazz — we studied everything,"
An unsophisticated word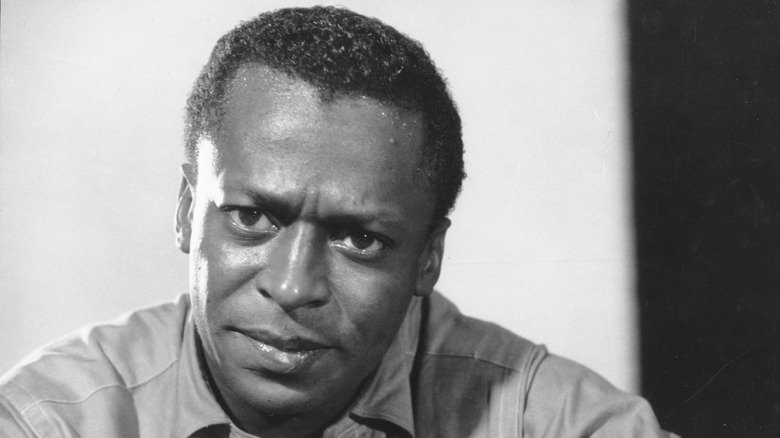 Michael Ochs Archives/Getty Images
While Ahmad Jamal considered jazz, along with Native American art, as the only two art forms to have started in the U.S., he wasn't keen on the term "jazz" itself. He preferred the term "American classical music," per The New York Times. "I accept the word jazz, but it's a very unsophisticated word," Jamal told The Los Angeles Times in 2018. "If you look in the dictionary, there are several things called jazz that have nothing to do with the music."
While he may not have liked the standard terminology for his music, he would play a pivotal role in its growth through his spare piano style that greatly influenced younger pianists like Herbie Hancock. But even more, Jamal's style had an outsized influence on the genre through the seminal jazz trumpeter, composer, and band leader Miles Davis, who once said: "All my inspiration comes from Ahmad Jamal" (via The New York Times). Jamal, who died of prostate cancer at his home in Ashley Falls, Massachusetts, continues to live on through his discography and his ongoing influence on his chosen musical genre.