How Ahmad Jamal Got His Name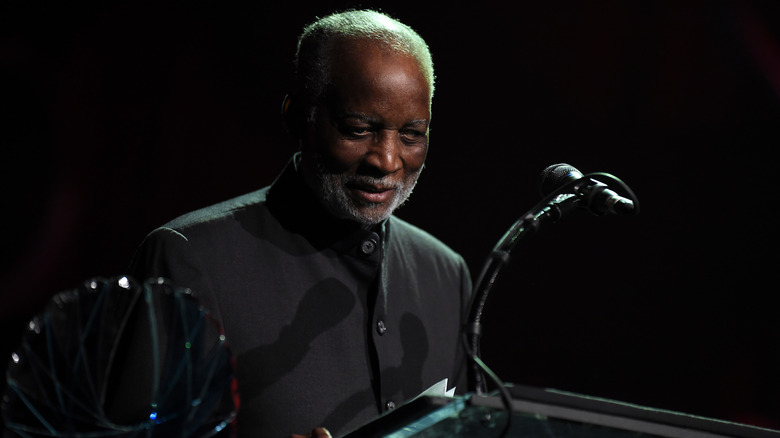 Dave Kotinsky/Getty Images
More than a decade before such Black icons as Muhammad Ali and Kareem Abdul-Jabbar jettisoned their birth names when they became Muslims — Ali in 1964 and Abdul-Jabbar in 1971 — the seminal jazz pianist Ahmad Jamal converted to Islam. His newfound faith, also adopted by other jazz giants like Art Blakey and Max Roach, helped pave the way for the rise of Islam among Black Americans in the coming years.
He was born Frederick Russell Jones into a Baptist family in Pittsburgh, Pennsylvania, on July 2, 1930. By age 3, he began playing piano and by 14 was already gigging professionally with well-known jazz musicians. After settling in Chicago in 1950 with his first wife, Maryam Jamal, whom he'd married when he was 17, he formed his group The Three Strings and performed with such jazz greats as Dizzy Gillespie, Charlie Parker, and Billie Holliday. He also began studying religious philosophy and soon converted to Ahmadiyya Islam.
'My own vine and fig tree'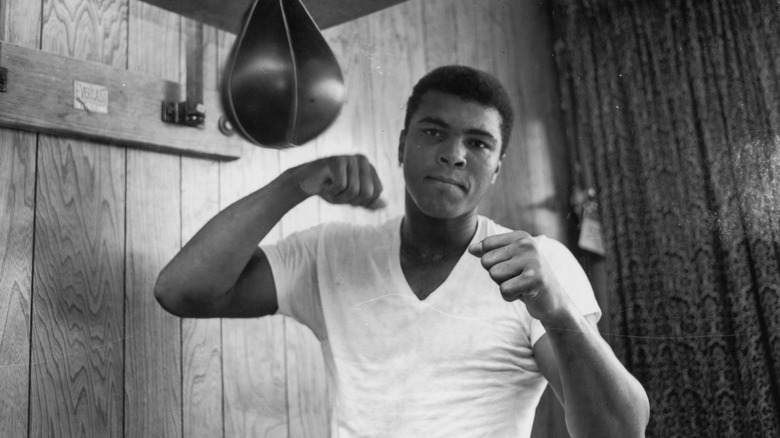 Harry Benson/Getty Images
"I accepted Islam because it took me from darkness into light and gave me direction," Ahmad Jamal recounted in the Pittsburgh Quarterly. He also began to speak publicly about his faith and his name change. In a 1959 Time interview, Jamal explained why he'd taken a different name than the one he'd been born with. "When my people were brought over here from Asia and Africa, they were given various names, such as Jones and Smith," he told Time. "I haven't adopted a name. It's a part of my ancestral background and heritage: I have re-established my original name. I have gone back to my own vine and fig tree."
Jamal was not alone in rejecting his birth name. Many Black Americans who converted to Islam rid themselves of what they considered "slave names," including Malcolm X, born Malcolm Little, and Muhammad Ali, born Cassius Clay. The form of Islam Jamal belonged to taught a message of peace.
Love for all
The Ahmadiyya Muslim faith, which the Indian Muslim leader Mirza Ghulam Ahmad founded in 1889, focuses on the Quran's teachings on peace and love. "Our motto is, 'Love for all; hatred for none'," Ahmad Jamal wrote in the Pittsburgh Quarterly. "Whenever I veer off the straight-and-narrow, that's when I make my mistakes, and I've made a lot of them in my life, believe me."
As he grew older, Jamal spoke less about his faith. "Yes, I have an Arabic name, but generally don't discuss religion or philosophy publicly because life has taught me that if you tarry and talk to fools, sometimes you end up sounding like one yourself," he wrote in the Pittsburgh Quarterly. Jamal, who died of prostate cancer at his home in Ashley Falls, Massachusetts, on April 16, 2023, left an indelible mark on jazz. He heavily influenced Miles Davis, who once remarked: "All my inspiration comes from Ahmad Jamal" (via The New York Times). Beyond this, Jamal's early adoption of Islam and championing of his chosen faith left its mark on the Black American religious landscape.