Otis Redding III Was Always Trying To Get Out Of His Father's Shadow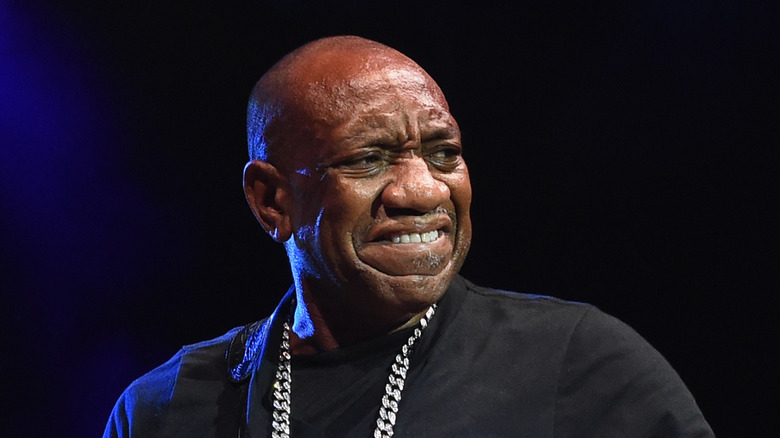 Rick Diamond/Getty Images
Famous parents can be a blessing or a curse. Musician Otis Redding III, who died April 18, 2023 at the age of 59 was, as his name suggests, the son of soul and R&B music icon, Otis Redding (via Associated Press). Redding III (pictured) went on to build a music career of his own, but with such a familiar name, it was difficult to differentiate himself from his legendary father, who died in 1967 at the age of 26 in a plane wreck when his eldest son was just 3 years old.
Still, in 2018, Redding III sat down to talk with NBC News affiliate News Center Maine, and in that interview, he expressed gratitude for his father's legacy. The Reddings was the singer and guitarist's first music project, formed with his brother, Dexter. The group put out six albums in the 1980s in a very different style of music than what his father played. It wasn't until after The Reddings split that he began to cover his father's hits like "(Sittin' On) the Dock of the Bay," and to embrace the soul and R&B music his father performed.
Redding's son played guitar for Eddie Floyd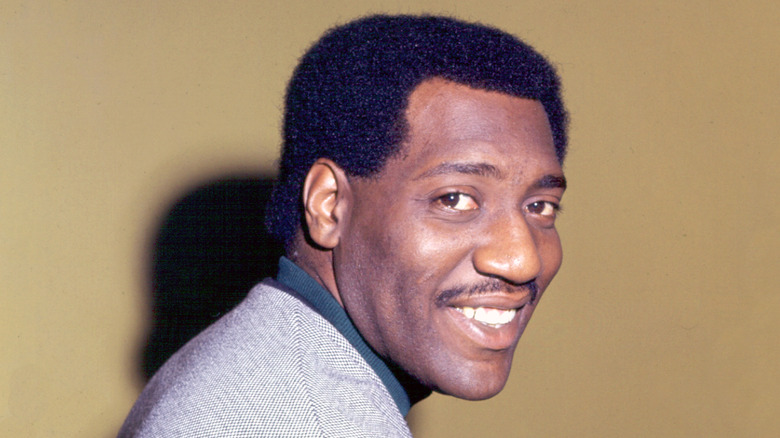 Michael Ochs Archives/Getty Images
After scoring a few Billboard hits, The Reddings split in 1988, after which time Redding III played alongside American soul singer Eddie Floyd. It was Floyd who first suggested Redding III sing some of his father's songs. Prior to that point, Redding III hadn't done much singing. The pressure of his famous last name was mentioned in promotional material for The Redding's 1980 debut, "The Awakening." In the album promo, Redding III said (via Yahoo! Entertainment): "We can be walking down the street and meet someone. An ordinary meeting, you know. Then we tell them our last name and they say 'No, that can't be. You've got to be kidding.'"
According to that 2018 interview Redding III gave to WCSH-TV in Portland, Maine, after The Reddings broke up, Floyd told him: "'You can play guitar with me, but you're going to have to sing a few of your dad's songs.' I was like, 'Huh? I don't sing,' you know. And he was like, 'Well, you're going to sing 'Dock of the Bay' with me tonight.' No matter how hard I try to do my own thing, you know, it's like ... 'sing one of your daddy's songs,'" he said. At that point, Redding III came to terms with his music lineage while he performed his father's songs. In 2018, Redding III played at Carnegie Hall in an Otis Redding Tribute concert. 
Redding III died from cancer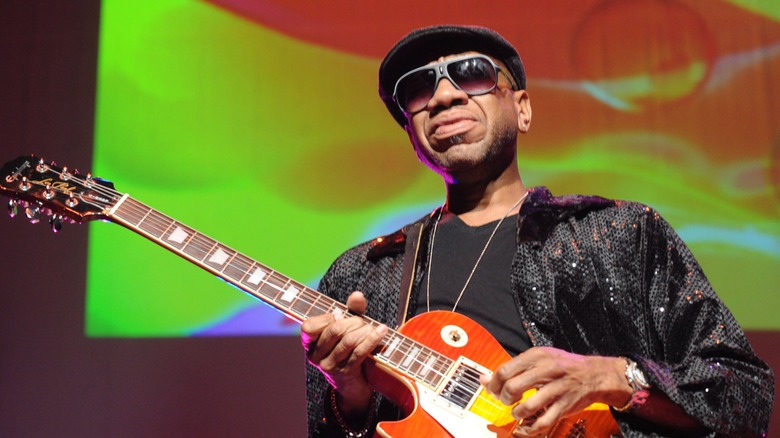 Rick Diamond/Getty Images
According to a statement from Redding III's sister, Karla Redding-Andrews, posted on social media, Otis Redding's eldest son died from cancer. Beyond his father's influence, The Reddings are known for hits like "Remote Control" and "Call the Law." Also in the group was Mark Lockett, a cousin of the Redding brothers who played keyboards. Later in his life, Redding III was involved in music summer camps for children through The Otis Redding Foundation, and he served as board president for the local chapter of Meals on Wheels in Macon, Georgia.
Redding III is survived by his sisters Demetria Redding, his sister Karla Redding-Andrews, and his brother, Dexter Redding (via The New York Times). On his own career in music, Redding III told WCSH-TV, "I don't put myself mentally under any pressure to go begging for record deals." And on the insistence he performs his father's songs, he said, "I go ahead and do what people want, and I live with it." In that 1980 promotional statement for The Reddings' first album, referring to his famous last name, the famous offspring of Otis Redding said, " It doesn't bother us. We're proud of it. It just means we have a standard to live up to."