This Was The First Rock Band To Play Carnegie Hall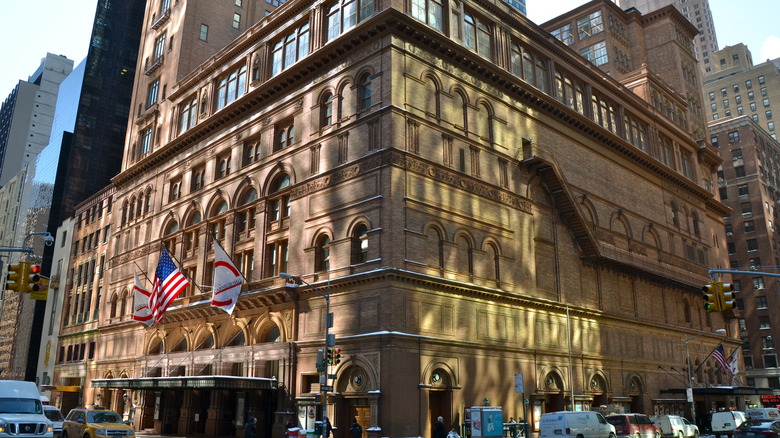 Victoria Lipov/Shutterstock
One of the most prestigious concert venues in the United States, if not the entire world, is New York City's Carnegie Hall. According to the venue's website, it opened in 1891, built by wealthy industrialist and philanthropist Andrew Carnegie, and in its 130-year history has hosted over 45,000 events. Those have included art exhibitions, lectures, and of course, music performances.
For much of its history, classical music has been a mainstay of Carnegie Hall. Indeed, many of the greatest living classical performers and composers have graced its stage, and the New York Philharmonic orchestra can always be counted on to put on a few performances there each season (when there isn't a global pandemic, that is). However, classical isn't the only type of music performed at the venue. Over the years, Carnegie Hall has hosted swing, jazz and — in what might have been a shocking development at the time — rock 'n roll.
Bill Haley and his comets were Carnegie Hall's first rock act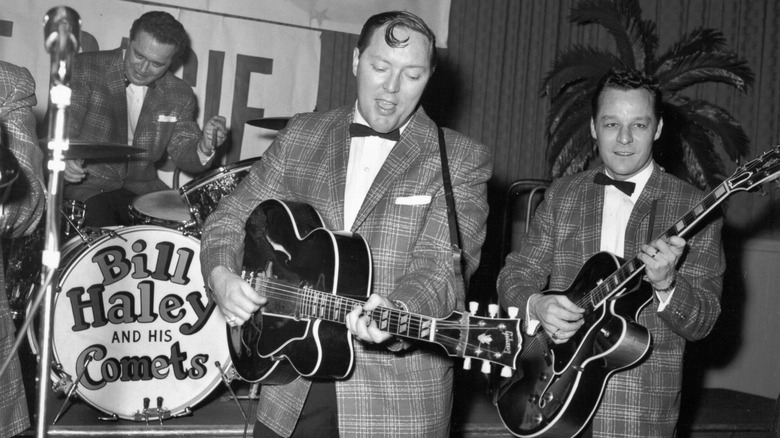 Donaldson Collection/Getty Images
Back in the 1950s, rock 'n roll was getting big, and jazz and swing were on the way out. As such, on May 6, 1955, as Rock and Roll Road Map reports, Bill Haley and his Comets (pictured above) were invited to perform at the hallowed building, making them the first rock 'n roll act to take the stage there. That particular show wasn't a rock-only event, however, as other acts that night included decidedly non-rock musicians like Count Basie and Buddy Rich, according to the venue's website.
It would take a few months before Carnegie Hall would host a performance of only rock musicians. In this case, it was on October 30 of the same year (per the Carnegie Hall performance catalog), when Bo Diddley, Earl Gaines, and Etta James –- all more blues than strictly rock –- took the stage. By 1964, the Beatles had performed there, and over a one-week period in 1971, Frank Zappa and The Mothers of Invention, Pink Floyd, The Kinks, the Doors (sans Jim Morrison), and the Allman Brothers band all performed at the famed venue.