Jerry Springer Had A Turn In Politics Before His Controversial TV Show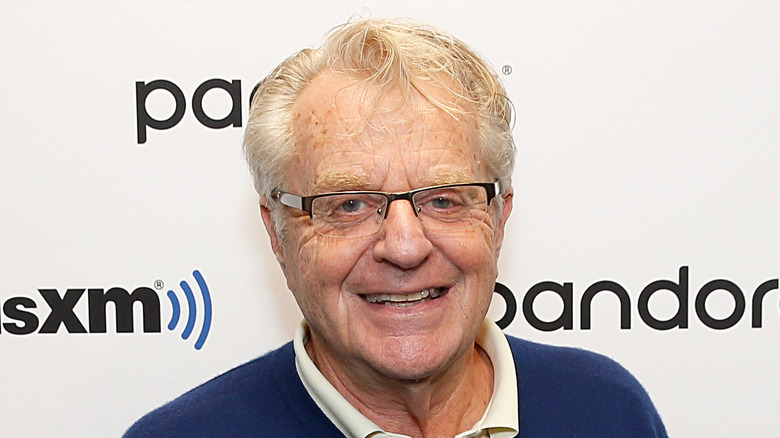 Dominik Bindl/Getty Images
Jerry Springer was already a familiar face for some Ohio residents when his daytime TV show, "The Jerry Springer Show," premiered in 1991. Springer died in late April 2023 in his Chicago area home, TMZ reports. A statement from Springer's family said the talk show host died after a brief illness at the age of 79. Sources told TMZ he had recently been diagnosed with pancreatic cancer.
Before pivoting to a career in TV, Springer served one year as mayor of Cincinnati. His short stint as mayor came about in an arrangement Springer made with a local third party, according to Politico. Springer then pursued a career in TV journalism with an interest in political reporting. Early on, the popular TV show with which he'd make his name had a political bent. It then rebranded to outrageous and provocative topics like marital infidelity and sex abuse.
Before his time as mayor of Cincinnati and on TV, Springer made another failed attempt at a political career in 1970. He also considered two more runs for office before his show was canceled in 2018. If any one of those opportunities had come to pass, Springer's life and career could have turned out differently.
He ran for Congress in 1970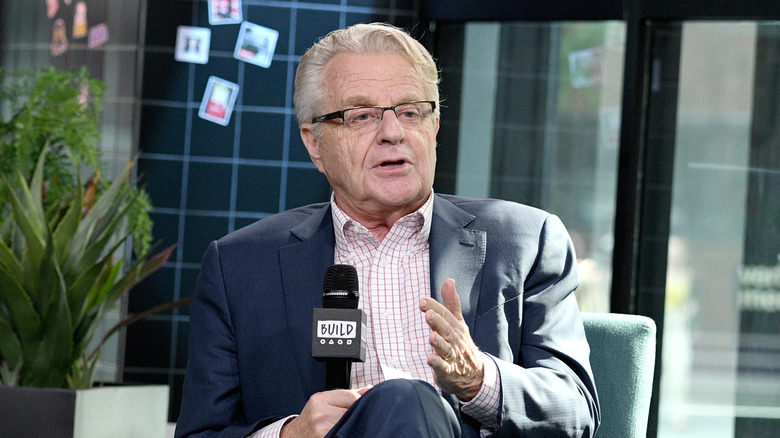 Gary Gershoff/Getty Images
Politically liberal, Jerry Springer got into politics as an aide to Robert F. Kennedy when he ran for president in 1968, the same year he was assassinated. In 1970, the British-born TV host ran for Congress in Ohio but lost to the Republican candidate. Seemingly undeterred, Springer set his sights on the Cincinnati City Council and won a seat.
Springer resigned his position on the council in 1974, though, embroiled in a controversy involving a sex worker, the type of subject his TV talk show would later cover. According to CNBC, The Cincinnati Enquirer wrote that Springer's step back from the council was "an abrupt move that shook Cincinnati's political community." Springer said the decision was made for personal reasons and out of consideration for his family.
By 1977, Springer won his post back. That same year he was elected mayor of Cincinnati by a council vote. In his mayoral inaugural speech, Springer reportedly said (via WLWT 5): "If government, any government, is to have any positive effect on our lives, which after all, is its purpose — to make life more tolerable — then that government must bear some relationship to how we live."
Springer's other political moves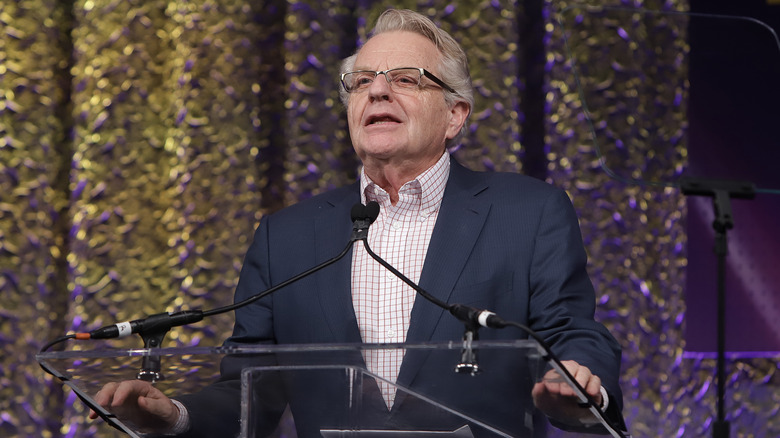 John Parra/Getty Images
Another instance when talk show host Jerry Springer tried his hand in politics came in 1982, when he unsuccessfully sought the Democratic nomination for Ohio governor. It was around that same time that Springer channeled his political interests into TV journalism, leading to the salacious national daytime talk show he's most famous for. In 2003, Springer considered another run, this time for the U.S. Senate. By that time, public opinion of Springer had soured because of the content of his show, and he sat out the election (via CBS News).
In 2017, the year before "The Jerry Springer Show" production was halted, Springer also decided against a bid for Ohio governor, the Associated Press reports. He said the choice was made for personal reasons. On the hot-button nature of his now infamous talk show, Springer said this in 2010 (via CNN), "I think [the show is] silly, crazy and has no redeeming social value other than an hour of escapism. There is never anything on our show that hasn't been on the front pages of newspapers in America. The only difference is that the people on my show aren't famous."