Wrestlers Who Died Under Suspicious Circumstances
Wrestling. It's an intense world where the athleticism of the Olympics meets the story arcs of All My Children. There's betrayal. There's revenge. You'd better believe there's amnesia.
With all of this (and spandex!) in play, it's easy to forget there are real people behind the wrestling costumes and theatricality, with lives that sometimes become every bit as dramatic and outlandish as the stories they're paid to act out. There's betrayal. There's revenge. And with the amount of head-bashing that goes on, it's hard to imagine there isn't at least a little bit of amnesia.
Sometimes, unfortunately, all that intrigue comes to a head with the untimely passing of a wrestler. Often, these deaths leave fans with more questions than answers. These suspicious wrestling deaths had fans squinting at the news and saying "that can't be right." Some of them are still unresolved. Let's get ready to rumble.
Steve Bradley: Cause of death unknown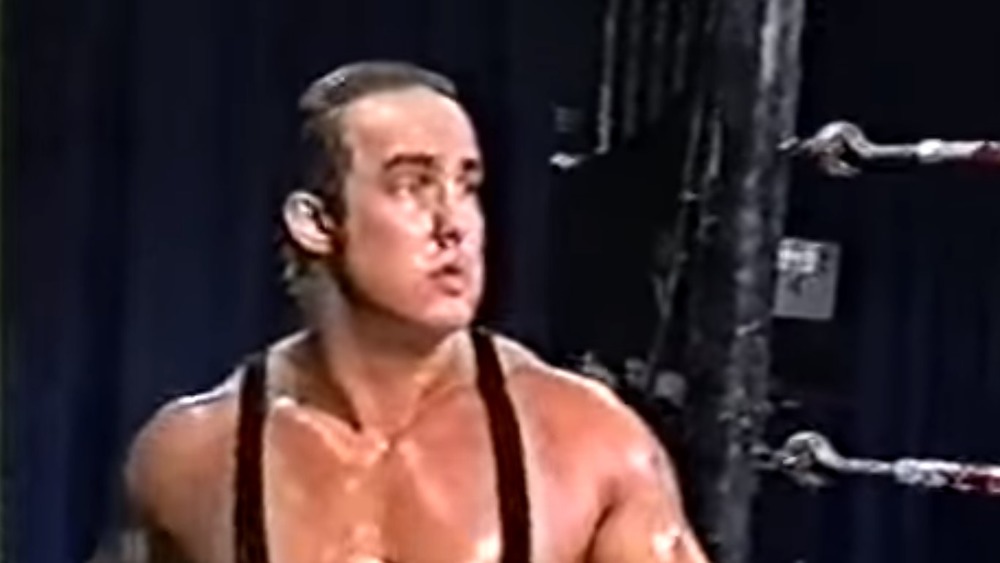 YouTube
Born Steven James Bisson, the wrestler known as Steve Bradley had a tumultuous career. He started wrestling professionally when he was just 15 years old and would wind up working for Power Pro Wrestling and the WWF/WWE, feuding in the ring with Savio Vega and travelling the world before being cut loose in 2002.
Flash forward six years to 2008 in Manchester, New Hampshire. On the morning of December 4, Bradley was found dead in a parking lot adjacent to an old wrestling school he used to operate. There were no witnesses to his passing, and a cause of death has yet to be determined. The closest anyone has come to an answer is speculation. Bradley had been indicted on possession of heroin charges in the months before his death, a not-infrequent twist in the lives of athletes who suffer from chronic pain. That said, the police cited no suspicion of foul play, and the death of Steve Bradley remains a mystery to this day.
Neil Superior: Police brutality?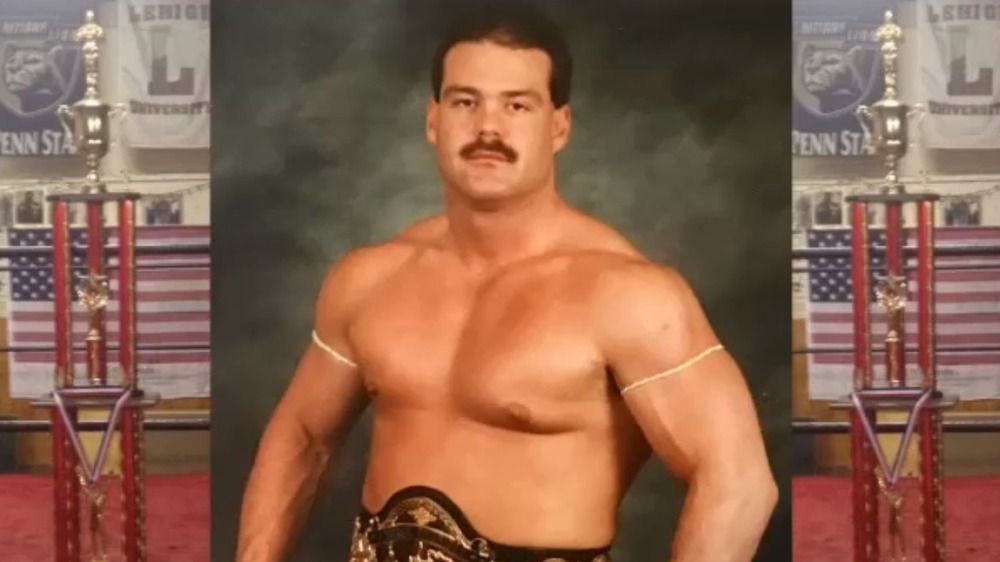 YouTube
Fans knew Neil Caricofe as Neil Superior, the NWL heavyweight champion. What they might not have known was that he suffered from a neurological disorder, potentially caused by traumatic brain injuries suffered in the ring. The disorder sent Caricofe into sleepwalker-like nighttime episodes where he unconsciously behaved erratically.
That's what his family says was happening when Caricofe was confronted by police in a hotel parking lot in the middle of the night in August 1996. Neil was reportedly naked, banging on doors, and flailing when the police arrived and soaked him in pepper spray after he wouldn't respond to their directives. During the arrest, Neil collapsed and died.
After an investigation, the cops involved were let off and an autopsy showed no sign of internal damage to Caricofe that might have been suffered from the altercation, citing heart failure as the cause of death. An anonymous witness, however, told the Washington Post that the officers brutalized Caricofe in ways the reports didn't mention. A lawsuit from the wrestler's family — claiming they were being stonewalled by the police department — went nowhere.
Espectrito II and La Parkita: Poisoned and robbed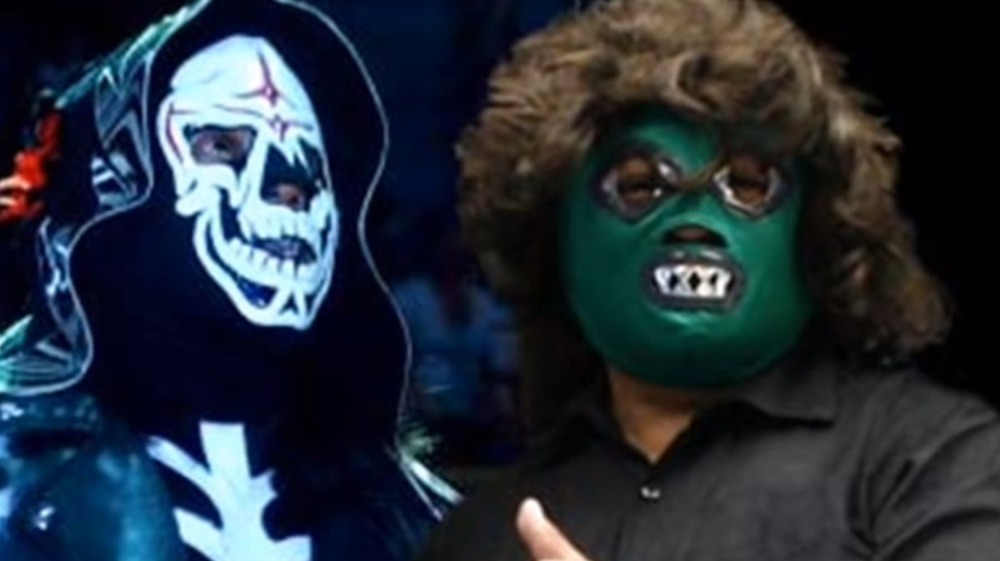 YouTube
Okay. Where to start here? For the uninitiated, there's a subsect of luchador wrestling called Mini-Estrella, or "Little Star," traditionally dedicated to wrestlers with dwarfism. Okay? For a while, two of the more prominent names in the sport were Espectrito II and La Parkita, real-life twin brothers Alejandro and Alberto Jimenez. Alejandro was especially popular, eventually working with the World Wrestling Federation as "Mini Mankind."
After wrapping up a show on a Sunday night in 2009, the Jimenez brothers were escorted back to their Mexico City hotel room by a pair of prostitutes. According to the BBC, one of the women was 65 years old and the other was known only as "The Fat One." We live in a colorful world.
Back at the hotel, the two women laced the brothers' drinks with eye drops. According to their later statements, they only intended to knock the Jimenez brothers unconscious and rob them, but the dosage they used was intended for much larger people. Both brothers died, with some questions being raised about whether their poisoning had anything to do with Alberto's recent interest in, wait for it, becoming involved with local politics.
And stuff like that is why wrestling is going to be more popular than baseball someday.
Bruiser Brody: Stabbed in the shower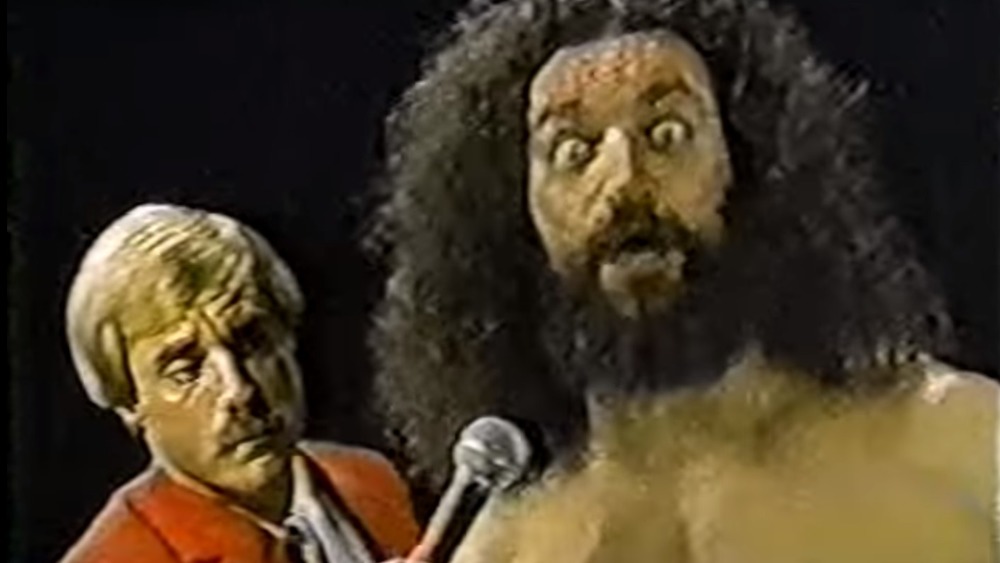 YouTube
Even after 30 years, the stabbing death of Bruiser Brody remains controversial, mysterious, and highly suspicious, in no small part because it occurred in close proximity to a bevy of his colleagues and there's still no straight answer as to why it happened.
It was July 17, 1988, in Bayamon, Puerto Rico. Bruiser Brody, born Frank Donald Goodish, was prepping for a match when he was approached by Jose Huertas Gonzalez, a wrestling colleague and booker, who asked him to step into the shower area to discuss a business proposition. What happened next is difficult to determine, but we know Gonzalez stabbed Brody and that the crowd gathered for the event prevented paramedics from arriving in time to save his life.
Gonzalez pleaded self defense and was acquitted of murder. It's worth noting, however, that this occurred when most of the American witnesses didn't receive summons to testify in the case until after the trial was over. Shady business.
Dino Bravo: Smoking kills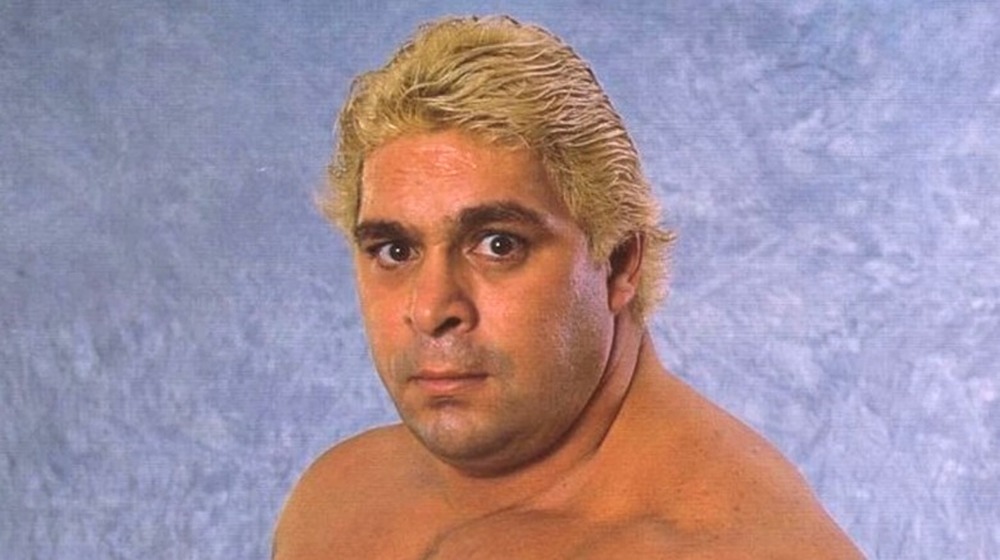 YouTube
There's a long and storied history of professional wrestlers falling on hard times after they've left the ring. Case in point: Adolfo Bresciano, aka Dino Bravo.
Born in Italy and raised in Canada, Dino was a powerhouse in the ring, spending the majority of his career with the WWF as both a face and a heel. But when the behemoth billed as The Canadian Strongman retired from wrestling in 1992, he picked up a couple of new gigs: training young wrestlers in Montreal, and, allegedly, surreptitious cigarette smuggling. According to his friends, he was pretty good at it, using his celebrity status with local native tribes to nab a sweet slice of territory all for himself, but things went south after a $400,000 shipment was intercepted by the police. It's worth mentioning at this point that there's a Canadian mafia and that they're less than stereotypically polite about business deals not going according to plan.
Dino Bravo was found dead in his home after being shot 17 times.
The Von Erich family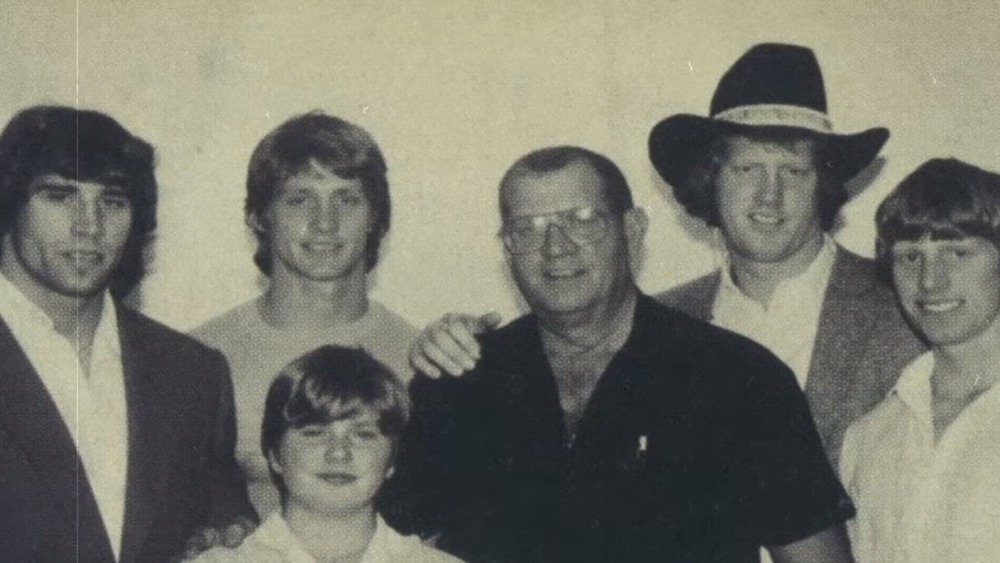 YouTube
If you're not familiar with the tragedies of the Von Erichs (real last name: Adkisson), think Brandon and Bruce Lee meet the Kennedys, but stockier.
For all their talent and crowd appeal, the sons of Fritz Von Erich Von just can't catch a break. The veteran line of pro wrestlers seems almost cursed, with their many high profile feuds cut short by tragedy time and time again. Starting at the top, there was the family's oldest son, Jack, who was knocked unconscious by an electrical shock from an exposed wire and drowned in a puddle. He was six years old.
Up next was David Von Erich, aka "The Yellow Rose of Texas." Six years after the death of his infant daughter, David was found dead in Tokyo, Japan, with all signs pointing to a drug overdose covered up by his colleague Bruiser Brody.
The next three brothers, Kerry, Mike, and Chris, each committed suicide, with Chris and Kerry shooting themselves and Mike overdosing on tranquilizers. That's a lot to go wrong for just one family.
Sherri Martel: Suspicious timing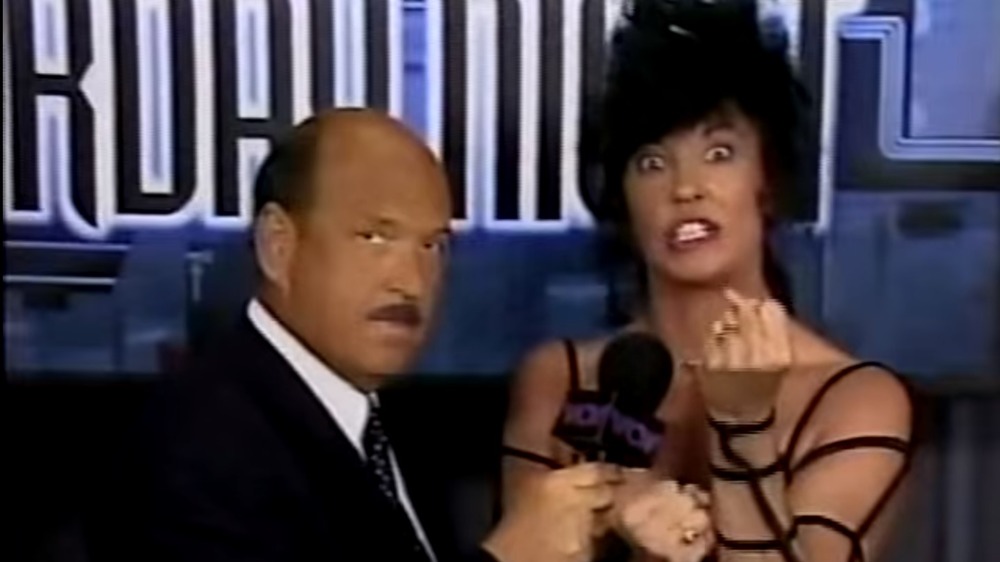 YouTube
Sometimes it's the timing, not the circumstances, that leaves people with more questions than answers. By way of example, take a look at Sherri Martel. Her passing, while tragic, was relatively straightforward: She overdosed in her mother's home on a combination of several different drugs. What raised some eyebrows was that she died only a few days before one of the most high-profile tragedies in wrestling history.
See, a week after Martel's death, WWE superstar Chris Benoit murdered his wife and 7-year-old son over the course of two days, then committed suicide by hanging himself with a weight machine. The shocking nature of the crimes and the timing shone a light on the death of Sherri Martel, and conspiracies started flying. Were the deaths related in any way? The rumors were exacerbated by Martel's closeness with a man named Kevin Sullivan, who'd been married to Chris Benoit's wife, Nancy, before she left him for Chris. Ultimately, no further connections to the Benoits were found.
La Fiera: Stabbed for unknown reasons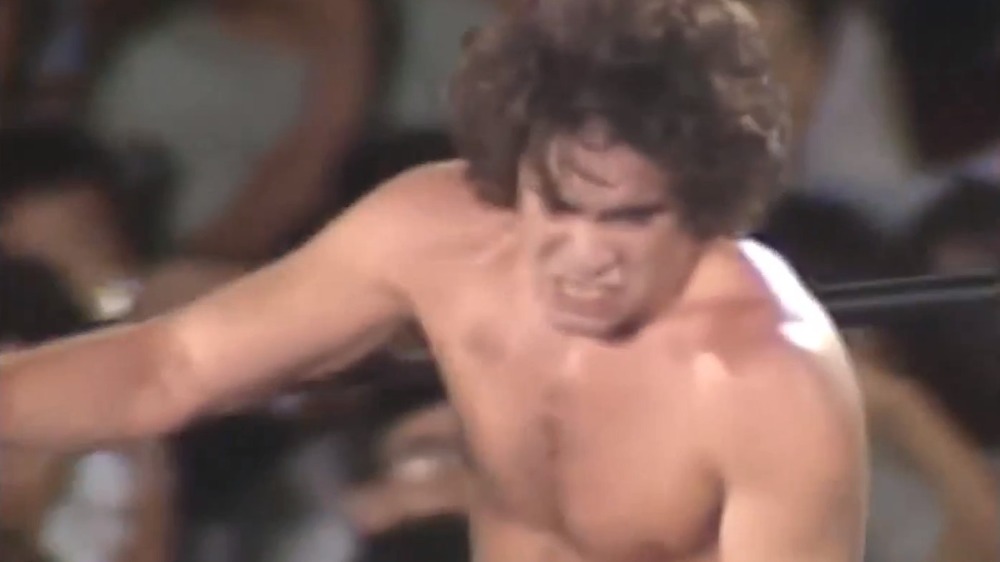 YouTube
Little is known about the death of luchador La Fiera, born Arturo Casco Hernández. He was a second-generation wrestler, the son of Hércules Poblano and brother to Ángel Poblano, both luchadors themselves. Arturo was probably the best known of the three, having held a couple belts before he went into soft retirement at the beginning of the 2000s.
And then on September 10, 2010, he was found dead in Mexico City. And that's basically all we know.
There's next to no information to be found on the circumstances surrounding the death of La Fiera. We know he was stabbed five times. We can speculate that he was attacked as a result of his rumored involvement with hard drugs toward the end of his life. But that's about it. Who killed La Fiera? Why? That information may be lost to time.
What is known is that he'd become heavily involved with drugs when he was fatally stabbed five times.
Abismo Negro: Dying by a bus, down by the river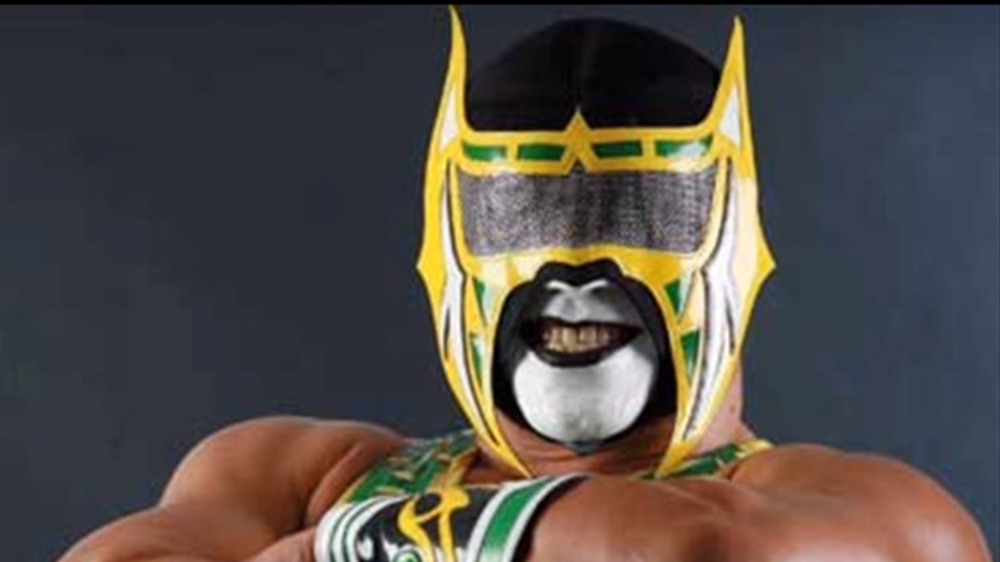 YouTube
Anyone who's ever been on a bus knows that you spend most of your time on a bus wishing you weren't on a bus anymore. It seems like nobody's ever wanted that more than luchador Abismo Negro. (Abismo Negro translates to Black Abyss, but he is not to be confused with The Black Abyss, a different wrestler introduced later. Storylines are fun!)
Wrestler Andrés Alejandro Palomeque González was on a tour bus at 1:30 in the morning during March 2009 when he started acting ... funky. According to witnesses, González suddenly became panicky and demanded to be let off, despite the fact that the bus was in the middle of nowhere.
His body was later found floating face down in the river.
It's been speculated that Andrés was suffering a steroid-induced anxiety attack when he exited the vehicle, but these reports were never confirmed as his cause of death was simply listed as drowning.
The Benoit family: Wikipedia is not a source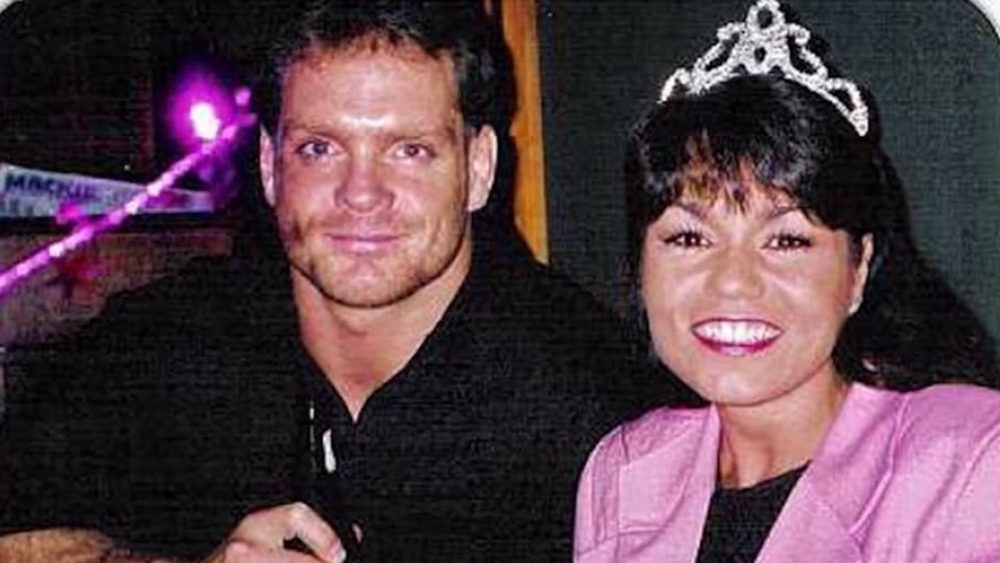 YouTube
The story of the Benoit family is a nightmare: Seemingly out of nowhere, a superstar 22-year veteran of professional wrestling went from beloved icon to horrifying monster. Chris Benoit, a WWE heavyweight ex-champion, murdered his wife, Nancy, on the night of June 22, 2007. The next morning, he sedated and killed their 7-year-old son, Daniel, then eventually took his own life by hanging himself.
At 4:00 p.m. on June 25, the police arrived at the scene of the crime. The news broke shortly after that. Or it would have, if the news hadn't already broken half a day earlier. On Wikipedia.
Hours before anyone supposedly knew about the deaths of the Benoits, the Wikipedia entry on Chris was edited by an anonymous source to include a line about the death of Nancy. An investigation started immediately, with the culprit eventually turning out to be a habitual Wikipedia editor who cited "rumors and speculation" from other websites, but without giving much detail. People still wonder how that broken clock managed to be so eerily right.