Exclusive Clip: Listen As Murderer Manny Cortez Is Chillingly Compared To Ted Bundy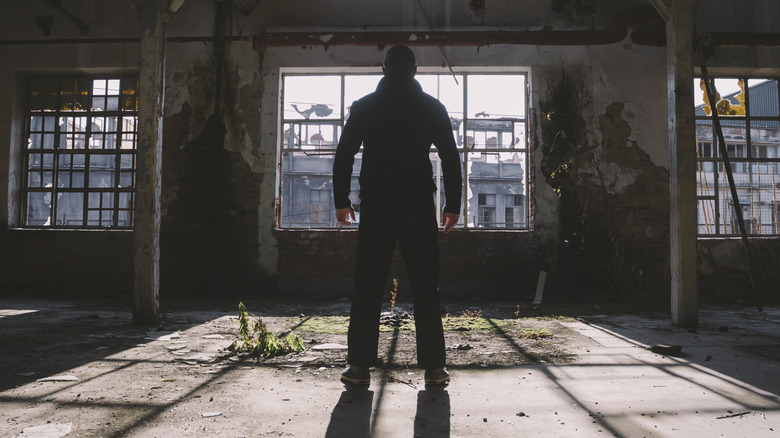 Marccophoto/Getty Images
As a psychiatrist and researcher into the minds of criminals, Dr. Al Carlisle not only helped pioneer serial killer profiling, but left us decades worth of taped interviews with murderer after murderer after murderer. Those tapes, once lost but now resurfaced and brought to life on Oxygen's "Violent Minds: Killers on Tape," feature interviews with killers as high-profile as Ted Bundy, and as unknown as former marine "Danny," who was never caught or brought to justice for the murders he committed. And now, in an exclusive clip shared with Grunge, we can hear the voice of Manuel Trinidad Cortez, a "Bundy-type" killer who kidnapped, tortured, and mutilated his victims in the 1970s.
If anyone was qualified to compare Cortez with Bundy, it was Dr. Carlisle. Oxygen tells us that Carlisle not only worked in Utah State Prison as the head of its psychology department for 20 years, but dove willingly into the motivations of those driven to kill. Carlisle spent 20 hours interviewing Bundy alone, seeing "nothing in [his evaluations] that was typical of a killer," as Psychology Today puts it. And yet, Carlisle was certain that Bundy and those like him represented a specific type of killer, and posed an immense threat to society. They lived dual lives, appearing perfectly normal and charming from the outside, while driven from the inside by dark impulses that no one could guess. Such was the case with Manuel "Manny" Cortez, who chit-chatted with Carlisle about the weather as easily as he spoke of tormenting his victims.
The charm and horror of Bundy
As the Los Angeles Times reported back in 1993, Cortez was ultimately tried and convicted for three crimes, but was connected to many more. In 1979, he kidnapped two young girls, tortured and sexually assaulted them, and eventually murdered them before dumping the bodies. These victims were Rachel Isser and Deanna Jackman, both 11 years old and residents of Ashland, Oregon. Two years prior to this in 1977, Cortez kidnapped a 16-year-old in City of Industry, California. Thankfully, she escaped.
The exclusive clip shared with Grunge reveals a recorded conversation that Dr. Al Carlisle had with Cortez while he was in prison following his arrest and conviction. Carlisle described Cortez as handsome, charismatic, and having an above-average intelligence — just like Bundy. During their phone conversation, Cortez describes the weather near the prison as "chilly" and "ugly," and "my kind of weather." He clarifies this opinion by saying, "You don't feel so bad inside the walls" if it's not sunny outside. 
By that point in 1989, Cortez had been inside those walls for nine years. While there, as the Los Angeles Times describes, he ruminated on fame while "enviously watching" other serial killers have books and movies written about them. As a detective in the exclusive clip says, Cortez wanted to outdo them all and "become a symbol of infamy and horror." He wanted to be "the next Bundy." And so, he reached out to Dr. Carlisle and went through some of the disturbing motivations, including a violent encounter with his father and media he shouldn't have had access to when he was very young.
A true sexual sadist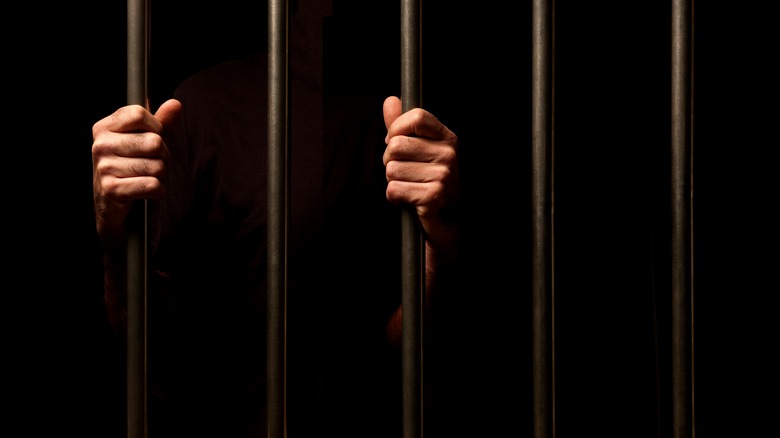 angelo gilardelli/Shutterstock
Manuel Cortez confessed to the kidnapping of the 16-year-old City of Industry girl and, as Glendora City News says, the two murders for which he convicted. One detective on the Los Angeles Times speculated that Cortez kept his mouth shut because both California and Texas — another state with occurrences connected to Cortez — have the death penalty. He kept quiet despite his great desire for fame and glory, in the process getting "no credit for how clever he's been, for how he's avoided detection."
This is why, in addition to reaching out to Dr. Carlisle, Cortez reached out to University of Louisville criminology professor Ronald Holmes, who at the time had been actively investigating serial killers. As the Los Angeles Times says, Holmes states that Cortez confessed his crimes to him and expressed remorse about his actions. Holmes was even compiling information to draft a fictional version of events under the title, "Diary of a Serial Killer" written by "John Novak." Cortez's other, unsubstantiated crimes include the 1976 death of a 16-year-old in Eugene, the 1976 death of an unidentified woman in her 20s in Crescenta Valley, and the 1977 deaths of 7-year-old Margaret Madrid, 19-year-old Helen Lopez, and 26-year-old Rosa Williams in the San Gabriel Valley, and 19-year-old Theresa Berry in Walnut.
Cortez was initially arrested in 1980, and for his three crimes, received a 50-year-to-life sentence. Cortez is still alive, serving his sentence at Oregon Department of Corrections in Salem, Oregon.
If you or anyone you know has been a victim of sexual assault, help is available. Visit the Rape, Abuse & Incest National Network website or contact RAINN's National Helpline at 1-800-656-HOPE (4673).
Watch this episode of Violent Minds: Killers on Tape this Sunday, May 14, at 7/6 pm Central on Oxygen, and then catch part two of this story on May 21.