The Reason Memorial Day Always Falls On A Monday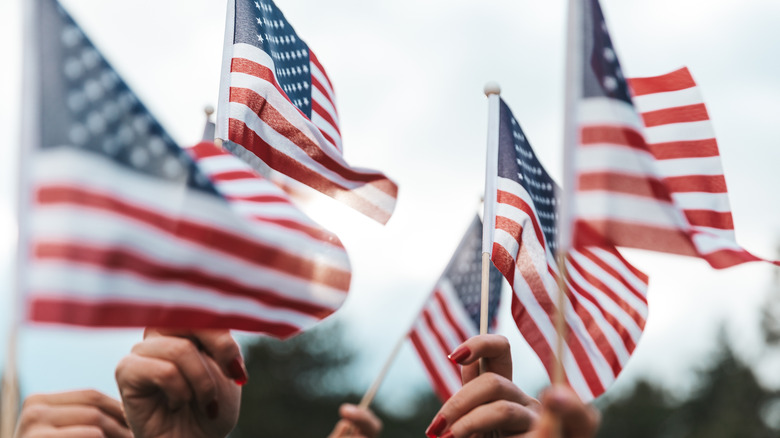 Leopatrizi/Getty Images
What's now known as Memorial Day was first celebrated in the U.S. after the Civil War ended in the 1860s. From the start, it was a time to remember loved ones killed in battle. Today, Memorial Day — the last Monday in May — is for many the official start of the summer vacation season. Did you know that Memorial Day wasn't always on a Monday, though? The holiday's spot on the last Monday in May is, in fact, a relatively new development, passed by an act of Congress in the 1970s.
At that time the U.S. was embroiled in another controversial conflict: the Vietnam War. That fact — as well as post-war, commercial interests — motivated the change. "It was a tumultuous time in American history," University of Oregon history professor Matthew Dennis told TIME. In the midst of Vietnam, "the levels of patriotism were quite low," he said. But although America needed a morale boost, and the move proved popular — there were commercial interests involved in the decision, too. 
Post World War II, Americans were adopting lifestyles of travel and leisure, Dennis added. According to Rutgers University history professor Jennifer Mittelstadt (via TIME), "Travel organizations had been pushing for three-day weekends like this since the 1950s." With the employee and federal employee unions on board, "there was a fair amount of agreement that it'd be good for business," she said.
Decoration Day was established in 1868
Heritage Images/Getty Images
Before that, though, Decoration Day — the holiday that would become Memorial Day — was established by Union Civil War General John A. Logan. The Civil War, which ended in 1865, is still the deadliest conflict in U.S. history, and the mass casualties incurred on both sides of the conflict brought about the first national cemeteries — such as Arlington National Cemetery — near Washington, D.C. Prior to that point, locals in both the Northern and Southern United States gathered on their own to remember the Civil War dead, and three years after the war ended, in 1868, the unofficial holiday was established.
The first citywide unofficial Memorial Day-like celebration happened in Waterloo, New York, retroactively designated the birthplace of the holiday. General Logan, who founded an early organization of Civil War veterans, chose that day, May 30, when no particular battle took place, because the holiday was meant to commemorate all those who died in the war — not in any one battle. 
From that point on, Decoration Day spread across the Northern U.S., as Southern states observed their own days of remembrance.  In 1917, when America officially entered World War I, the United States was plunged once more into conflict. Because of that fact, the date, May 30, took on new meaning as it grew to encompass all military casualties, not just those from the Civil War (via Military.com).
Three-day weekends were good for business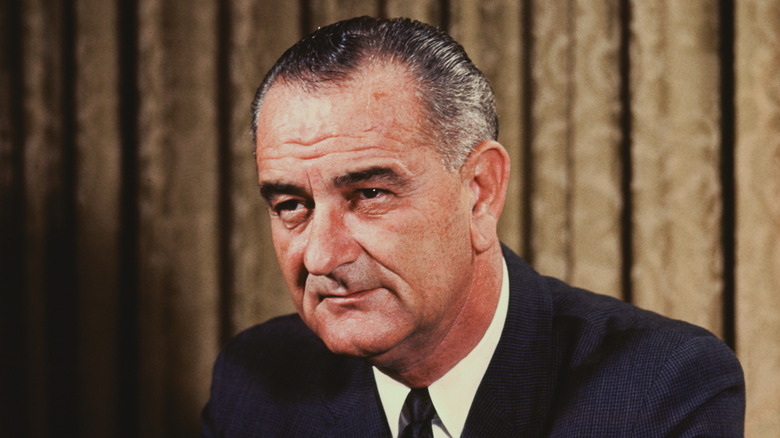 Bettmann/Getty Images
Accordingly, Decoration Day's focus shifted at the conclusion of World War I, when roughly 100,000 American troops died — on the battlefield or from the Spanish flu pandemic of 1918. From there, an act of Congress deemed Decoration Day an official holiday in 1938, and it was popularly called Memorial Day after World War II when more than 400,000 Americans died. The name was officially changed in 1967. 
Meanwhile, Memorial Day's official designation as the last Monday in May started in 1968 and was made official in 1971, TIME reports. As the outlet points out, Memorial Day wasn't the only holiday given a permanent date as an official federal holiday with the passage of the Uniform Monday Holiday Act in 1971. Veterans Day was also included, but that move was rescinded seven years later.  
In a statement on the bill's signing, President Lyndon Baines Johnson touched on the commercial concerns motivating the change while couching his words in patriotic rhetoric (via FOX40): "This will mean a great deal to our families and our children. It will enable families who live some distance apart to spend more time together. Americans will be able to travel farther and see more of this beautiful land of ours. They will be able to participate in a wider range of recreational and cultural activities."