The Real Reason Jim Brown Retired From The NFL So Young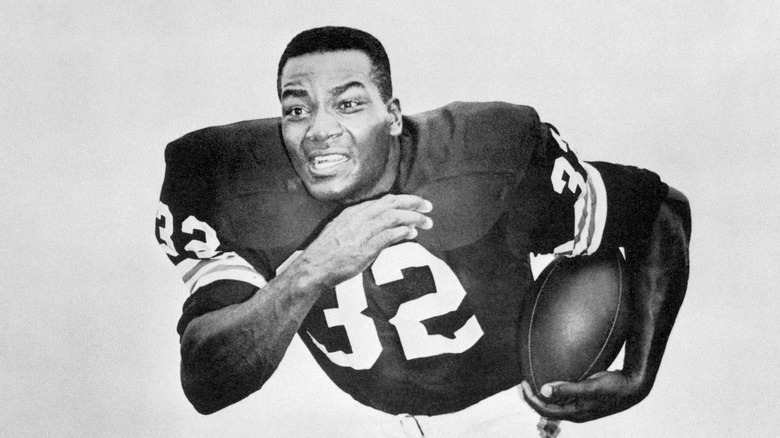 Bettmann/Getty Images
Hall of Fame NFL player Jim Brown accomplished a lot in a relatively short career (via ESPN). He was inducted into the Pro Football Hall of Fame in 1971, and he led all rushers in eight out of his nine years in the league. Among other accolades, he also had nine straight Pro Bowl selections. Brown was drafted in 1957 and stayed with the Cleveland Browns for nine seasons. Then, in 1965, he retired at the age of 30, when it seemed there was still so much great football to be played.
The year 1965 was a tumultuous time for the country in terms of race relations. The Civil Right Acts had just passed in 1964, and in 1965, with the Watts Riots in Watts, California — among other examples — that tension showed little sign of abating. In light of that fact, the reason that he left football so young was to focus on political issues and to pursue an interest in acting, as Brown himself told sports writer Tex Maule from Sports Illustrated (per Andscape).
Brown quit football on a film set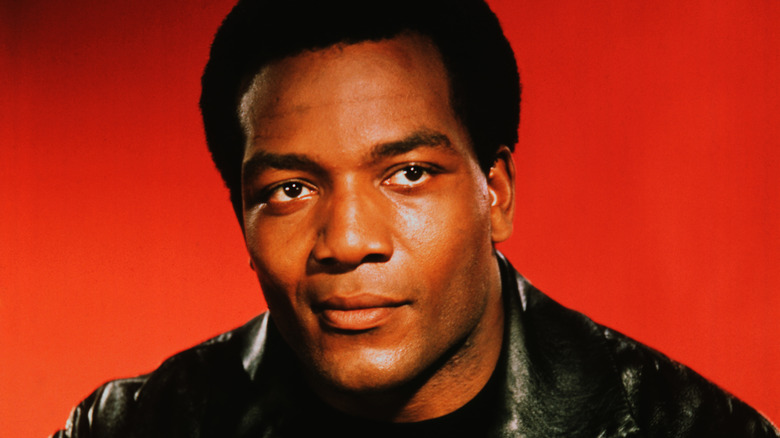 Bettmann/Getty Images
According to Jim Brown, he might have played one more season for the Cleveland Browns, but he was faced with a tough choice: quit football, or quit acting. He was on the set of "The Dirty Dozen" in London, one of his most well-known movie appearances, when he made the decision. Speaking with sports writer Tex Maule shortly before his retirement was announced, Brown said (via Andscape), "I want more mental stimulation than I would have playing football. I want to have a hand in the struggle that is taking place in our country, and I have the opportunity to do that now. I might not a year from now." He later added: "I quit with regret but not sorrow."
Brown also admitted there were some bargaining issues between himself and the Cleveland Browns' management. Post-retirement, Brown went on to star in a number of movies and make a name for himself in advocacy. When Brown's death was announced in 2023, his former team said in a statement (via Twitter), "It's impossible to describe the profound love and gratitude we feel for having the opportunity to be a small piece of Jim's incredible life and legacy." Brown was 87. He died on May 18 at his Los Angeles home.