Indy 500 Prize Money: First Vs Latest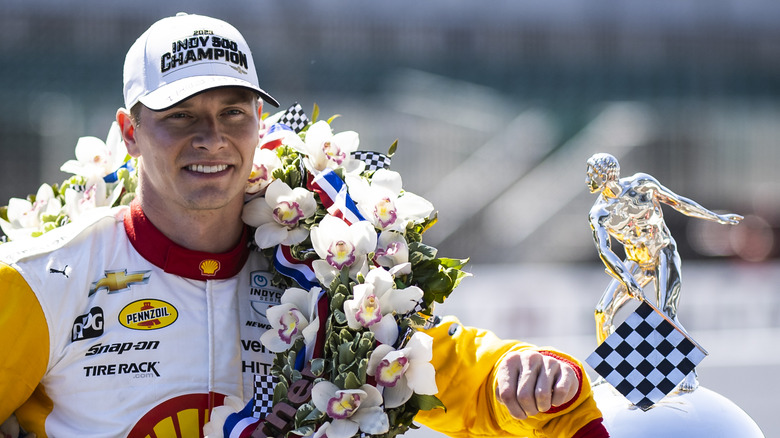 James Gilbert/Getty Images
The 2023 Indy 500 prize winnings set a new record, according to Indianapolis news outlet WTHR. The race — won by Josef Newgarden on May 28 at the Indianapolis Motor Speedway — also ranks as the fourth-closest finish in more than a century, PBS News Hour reports. Newgarden's record winnings of around $3.6 million were drawn from what was an overall record-setting purse of a bit more than $17 million, as trends of increased driver winnings and total purse amounts have continued.
The first Indy 500 happened in 1911, and that race was won by Ray Harroun, who took home around $14 thousand from a total purse that year of just under $28,000, according to the Indianapolis Motor Speedway website. To get some sense of how much Indy 500 race winnings have increased in the more than 100 years since Harroun took the wheel, adjusted for inflation, the first-ever Indy 500 winner still pocketed nowhere near what two-time NTT IndyCar Series champion, Newgarden, took home in 2023.
$14 thousand is worth around $450 thousand today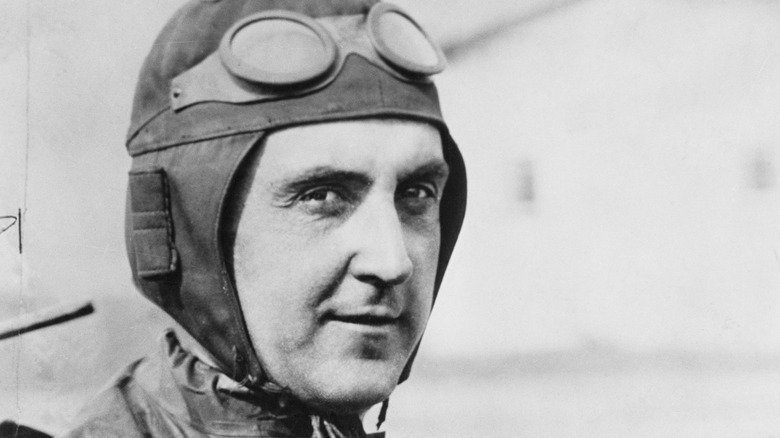 Bettmann/Getty Images
If Ray Harroun (pictured) were alive today, his roughly $14 thousand total winnings at the 1911 Indy 500 would be worth around $450,000 in 2023, meaning Josef Newgarden's 2023 earnings still win by a mile. The total purse of roughly $28,000 in 1911 also equals around $900,000 in 2023. As can be seen, the value of an Indy 500 victory has more than outpaced inflation.
Although the Indy 500 purse and total prize winnings have set records as of late — Newgarden's winnings are more than $500,000 up from Marcus Ericcson's 2022 win, and the overall 2023 purse exceeded the 2022 pool by almost $1 million — the Indy 500 still falls outside the most valuable sports wins in terms of purse and individual earnings, according to Chase Your Sport. In the 2022 world of motorsports, the total Formula 1 pot was $1.1 billion, with $200 million paid out to team Ferrari, GP Blog writes.
Rookie-of-the-year took home around $215 thousand in 2023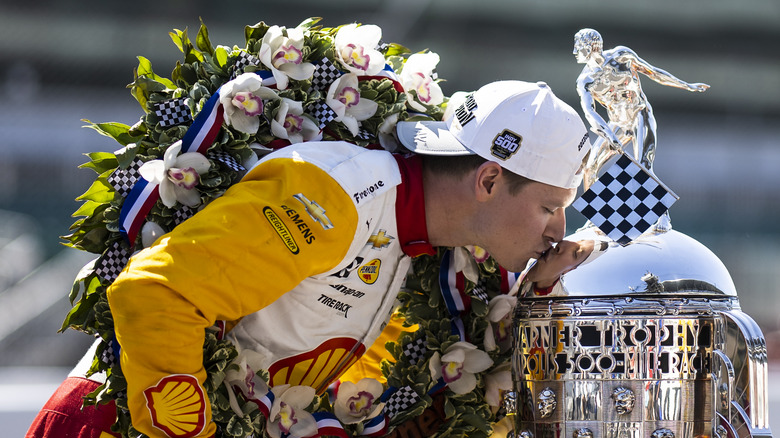 James Gilbert/Getty Images
The 2023 Indy 500 winner Josef Newgarden wasn't the only driver who left the Indianapolis Motor Speedway a richer man. Rookie-of-the-year Benjamin Pedersen earned around $215 thousand — including a $50,000 bonus from his team — and 2022 winner Marcus Ericsson finished second in 2023 for a payday of a bit more than $1 million. Pedersen, who finished in the 21st spot — the last rookie driver in the field — crashed with fewer than five laps remaining, Indy Star reports.
Meanwhile, the average IndyCar driver payout in 2023 was around $500 thousand, also up over 2022's number, according to NBC Sports. On his first Indy 500 win in 12 tries, Newgarden said (via ESPN), "I'm just so thankful to be here. I started out as a fan in the crowd, and this place is amazing, regardless of where you're sitting. Everyone kept asking why I hadn't won this race, and they look at you like you're a failure if you haven't won it. I knew I was capable. I knew I could."