Lottery Winners Who Were Murdered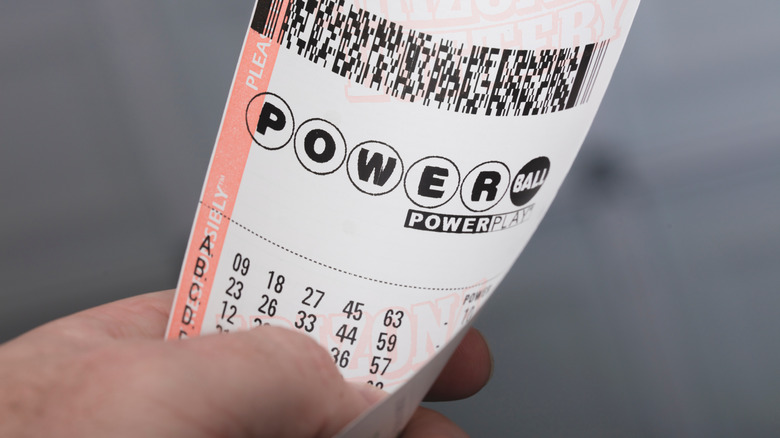 Lpettet/Getty Images
"At some point in our lives, we all dream of winning the lottery," Florida state representative Tracie Davis said in 2022 (via CBS News). "Unfortunately for some people, that dream of winning the lottery, sometimes those dreams become a nightmare." Davis was expressing her support for a bill that would allow lottery winners to stay anonymous, considering so many of them face problems once their win becomes public knowledge. The lucky ones might just be targeted by unscrupulous people or professional scam artists. The really unlucky ones will be killed.
Money makes people do crazy things, and a sudden windfall of, in many cases, millions of dollars means that friends, family members, and even spouses can end up becoming murderers. It's not always a straightforward matter of killing the lottery winner in hopes of getting the money — although that definitely does happen. But other times, the murder might be unrelated to the lottery win, or the murderer might be mad about how the winner chose to spend their cash. No matter what the motivation, though, the end result was the same: Here are lottery winners who were murdered.
Abraham Lee Shakespeare
One of the hardest things about winning the lottery is that regular people aren't taught how to manage that kind of money. So when they get a windfall of millions, they have to figure it out quickly, and sometimes those around them don't have the best intentions. That was the case with Abraham Lee Shakespeare, who won a whopping $31 million in 2006, which after the standard deductions resulted in a lump sum of just under $17 million. 
While Shakespeare was kind — perhaps overly so — to people around him, not everyone treated him with the same care. "It was scary because he didn't know how to manage his money. He had his entourage around him, but half those people, he didn't know," his cousin Tammy Edom said in the Oxygen program "Buried in the Backyard." Another cousin, Cedric Edom, said, "He was their cash cow and they milked him daily."
It took only a couple of years before most of the money was gone. At that point, Dorice "Dee Dee" Moore offered to manage the $2 million Shakespeare had left. However, she also isolated him and, eventually, started impersonating him in text messages sent from his phone. By that point, relatives grew concerned and authorities got involved, but it was too late. Moore was convicted of murdering Shakespeare, and it came out she'd spent a lot of his money too. From prison, she supported a bill to keep lotto winners anonymous. "It puts a target on them," Moore told CBS News.
Tiffani Hill
Sometimes, lottery winners are murdered, but it's unclear if the money actually had anything to do with their death, or if whatever led up to their murder could have happened regardless of their financial situation. This is the case with Tiffani Hill, who won the lottery in November 2020 and was murdered only eight months later.
Hill didn't get the implausibly huge windfall some lottery winners do, but at over $2 million, it was nothing to sneeze at. Shortly after she won, she married John Donato, and the couple moved away from Hill's family, bringing her 1-year-old daughter with them. However, it quickly became apparent to her family that the relationship was abusive, and Hill decided to leave Donato.
Tragically, Donato killed Hill and himself, as well as fatally injuring the young child. While their deaths might have had nothing to do with the money, some believed there was a real possibility it was a significant piece of what happened. "Could that have sparked that argument? We'll never have any way of knowing. But I do know there were times it caused conflict between them," the family's former attorney Theresa McGehee told KXII.
If you or someone you know is dealing with domestic abuse, you can call the National Domestic Violence Hotline at 1−800−799−7233. You can also find more information, resources, and support at their website.
Craigory Burch Jr.
Winning the lottery sometimes means collecting millions, but even a fraction of that can be a life-changing sum of money for most of the population. Craigory Burch Jr. wasn't even old enough to drink when he won $434,272 in a Georgia Lottery game. However, he would have very little time to enjoy his winnings. In the two months before he was murdered, one of the things Burch did was buy Christmas presents for underprivileged kids. According to prosecutors (via WSB-TV), the people who would eventually kill him "did not appreciate that Burch had bought gifts for the children in the neighborhood and stated that they wanted to rob Burch because he was 'flexing' and 'showing off' by handing out the gifts."
Burch was specifically targeted because of his newfound wealth. When his killers broke into his house, they demanded money before shooting and injuring him, then stepped outside, returning minutes later and killing him. Burch's children and girlfriend witnessed his murder. His death obviously traumatized his family, including his mother (pictured).
Seven people were charged with Burch's murder, ranging in age from 17 to 28. In the end, the deadly armed robbery saw them get away with just $200.
Jonas Lucas Alves Dias
In 2020, Brazilian Jonas Lucas Alves Dias won the equivalent of over $9 million playing the country's Mega-Sena lottery. Two years later, he was found by the side of a road and taken to the hospital, where he died from his injuries, aged 55. It was later revealed that he'd been kidnapped, held for over 20 hours, and beaten severely. 
The police made clear that this was no coincidence and that money was the motive for the killing. It was well known that Alves Dias had recently come into a small fortune, and the fact that he didn't change his habits meant it was easy for people who wanted to do him harm to plan how they would do it. His family said he went for his regular walk the day he was kidnapped but never returned home. According to Juliana Ricci of the Specialized Division of Criminal Investigations of Piracicaba (via Metropoles), "They knew who he was, they knew his routine, and they knew that he had a very privileged financial condition." 
After Alves Dias disappeared, his kidnappers tried to get money from his account. While their attempt to transfer about $600,000 was unsuccessful, they did manage to get ahold of around $4,000 in other ways.
Jeffrey Dampier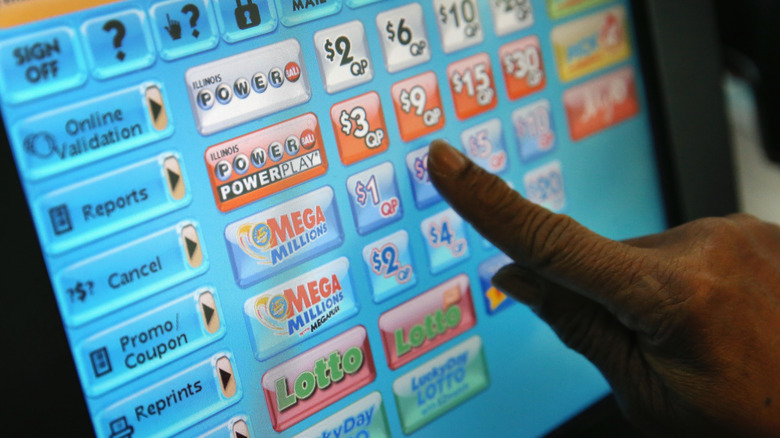 Scott Olson/Getty Images
In 1996, Jeffrey Dampier Jr. won $20 million playing the lottery in Illinois. While that is enough of a life change for anyone, they kept coming, with him and his wife divorcing (they split the winnings evenly between themselves) before he met and married Crystal Jackson. The couple then moved to Tampa Bay, Florida. Considering her husband made smart business decisions and supported her family with the money, was Crystal happy about his win? Not at all. Interviewed by News Channel 8 in 2015, she said of the financial windfall, "I think it is a curse."
That's because, in 2005, Dampier was killed by Crystal's own sister. Victoria Jackson and her boyfriend Nathaniel Jackson (no relation) lured Dampier to Victoria's apartment where they bound him, kidnapped him, and eventually shot him in the head. While it was Victoria who pulled the trigger, at trial her defense claimed that the 23-year-old was not only controlled by Nathaniel but had been groomed by Dampier since she was 15. Regardless of whether these extenuating circumstances were true, the defense argued the murder was all about getting money, and the jury agreed. Victoria was sentenced to life in prison.
In her News Channel 8 interview, Crystal spoke of one small but poignant way the murder affected her life: "I don't play the lottery at all. I don't touch it because I'm afraid if I win it I would sit down and cry."
If you or anyone you know has been a victim of sexual assault, help is available. Visit the Rape, Abuse & Incest National Network website or contact RAINN's National Helpline at 1-800-656-HOPE (4673).
Urooj Khan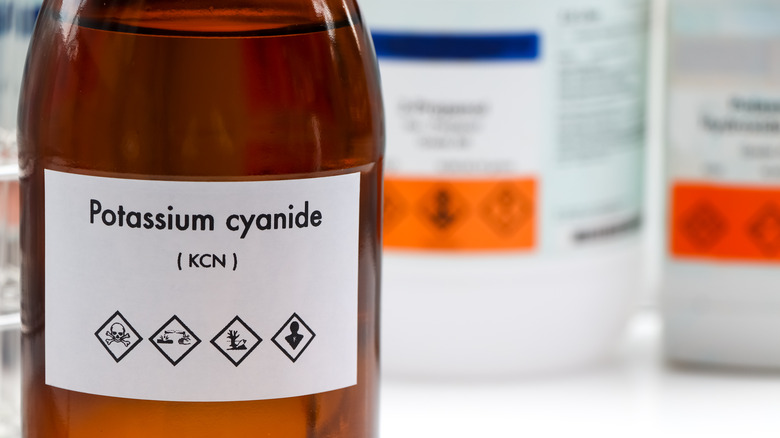 Kittisak Kaewchalun /Getty Images
Sometimes, lotto winners are murdered but not for many years after their wins. That was not the case with Urooj Khan, whose killer took him out just hours after the lottery cut him a check for his winnings. Despite this astonishing coincidence, at first, no one thought his death was murder.
Khan had tried to give up gambling, but in May 2012, he slipped up by buying two scratch-off tickets. Any guilt over this was probably alleviated by the fact that one of them won him $1 million. After various deductions, Khan walked away with just under half of that. He planned to use his winnings to expand the dry cleaning business he'd built up after immigrating to Chicago from India. Before the money could even end up in his account, on July 20, Khan complained of incredible pain hours after eating and died. On August 15, his estate cashed the lottery check.
While the coroner first ruled the 46-year-old died of natural causes, a relative who thought otherwise pushed hard for an autopsy. It turned out, Khan was killed with cyanide, but whoever wanted him dead has been very lucky, since no one had been arrested in the case as of 2023, despite suspicions about close family members. Since he died intestate, Khan's daughter and second wife went to court over the money, as well as various properties and the dry cleaning business, eventually splitting it up between them.
Owen Dillard
Owen Dillard scored not one but two five-figure lotto wins in less than a year, but it wasn't just for financial reasons that people in his Bronx neighborhood remembered him as a great person. They also knew him as someone who would jump up to assist with baby strollers or carrying bags. News sources spoke to multiple neighbors and family members who described how kind and helpful Dillard was. "My uncle was a sharing man, a giving man. He plays the lottery, gambles," Dillard's nephew Shabazz Muhaymin told the New York Post.  "He sat right there by that store, and every kid that walked by, he gave money to randomly," Michael Milliner, a neighbor, told ABC 7. "Just gave money. What kind of man does that?"
The 73-year-old Dillard knew he didn't have long to live considering he had various serious medical problems including cancer and had been told he'd make it a few more years at most. But whatever small amount of time it might have been was stolen from him in 2018. When returning from work, Dillard's fiancée found him stabbed to death in his apartment, although there was no sign of forced entry.
A month after Dillard's murder, police arrested his 45-year-old nephew Idris Abdul Muhaymin. Tragically, between his uncle's murder and being taken into custody, Muhaymin killed a woman. In 2022, he was sentenced to 24 years for the killings. 
Ibi Roncaioli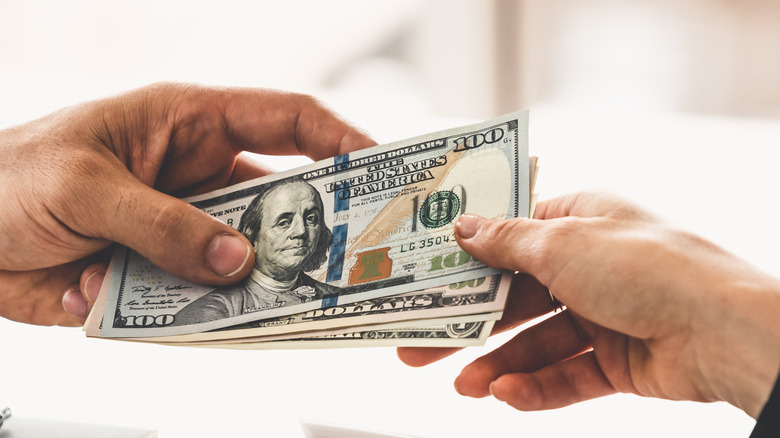 Nanostockk/Getty Images
Every human being is complicated. Sometimes with murder victims, a tactic of the defense is to sully their good name in court, in order to protect their accused client. However, when Joseph Roncaioli Jr. took the stand in 2008, reporters noted how he was put between a rock and a hard place, considering it was his father who was being tried for killing his mother. 
Joseph Jr. painted an emotional picture of his parents, saying his dad, Joseph Sr., was a good father who was around "when he had the time." His mother, Ibi Roncaioli, abused alcohol and gambled. "She was always off to the casino with her friends," Joseph Jr. testified (via The Star). "...She was proud of her record on the slot machines." In 1991, she won $5 million in the Canadian lotto, which was about $3.7 million in USD. This, combined with the fact her husband was a successful doctor, should have meant the family was well off, but Roncaioli spent most of the money without telling her husband, including giving cash to three sons: Joseph Jr.; his half-brother, who lived with the family; and a second half-brother the other two sons didn't even know they had. He said, "The lottery was gone and 30 years of a man's income. So there is nothing ... it just blew my mind that it was gone. Everything was gone."
Roncaioli died in 2003, and in 2008, her husband Joseph Sr. was convicted of injecting her with a deadly dose of painkillers and sentenced to seven years.
If you or anyone you know needs help with addiction issues, help is available. Visit the Substance Abuse and Mental Health Services Administration website or contact SAMHSA's National Helpline at 1-800-662-HELP (4357).
Doris Murray
D-keine/Getty Images
Doris Murray got a fabulous 41st birthday present when she won $5 million in 2007. Since she chose annual payments instead of a lump sum, she could have had a comfortable existence for decades to come, taking home about $172,000 a year after taxes. Despite this, she "lived by meager standards," according to a sheriff (via CBS News). Her plan was to put most of her winnings away for her grandchildren, as well as build herself a new house. But almost exactly a year later, she was dead at just 42.
The murderer was her own boyfriend, Derrick Lorenzo Stanley. According to police, her family believed Murray had broken up with Stanley, or was planning to, and may have been dating someone new. Stanley was helping Murray move things out of her home after it suffered some fire damage, but when her family members showed up to assist as well, he refused to let them inside. Then he fled, clearly covered in blood, and led police on a car chase, while Murray's body was discovered in the house. Stanley was apprehended once he crashed the car, but he tried to claim that the couple had been fighting over a knife during which both of them had been injured. Eventually, however, he admitted to stabbing Murray. 
In 2017, the Georgia Supreme Court upheld Stanley's conviction for Murray's murder.
Lee Kost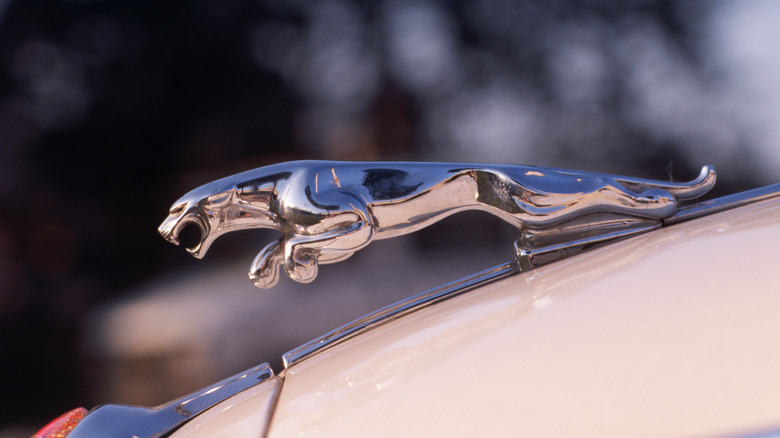 Vittoriano Rastelli/Getty Images
For some people, their dream of winning the lottery involves being able to give up their job and never work again. But Lee Kost was already retired when he won a tidy $250,000 in 2007. The 78-year-old splashed out on a Rolex and two Jaguars, but the win came with an annoying side too. Suddenly, Kost was getting burgled, repeatedly. The final time, the robbery ended with him dead.
According to police, the killers weren't part of the previous burglaries, so multiple people obviously had it out for Kost and his newfound wealth. But only four of them chose to kill him to get their money. Three 18-year-olds and a 26-year-old set it up so that a door to Kost's home was left unlocked after he took one of the young women to dinner. She allowed the other three to enter, at which point they attacked Kost, brutally beating him and demanding cash and the PIN for his bank card. Then they shot him and fled in one of his Jaguars.
The flashy car led to their arrest after they got pulled over while speeding. While the three teenagers agreed to testify against the man who actually shot Kost — and at least one of them received a life sentence — it was the 26-year-old shooter Terrence J. Maya who was facing the death penalty. To save his life, he pleaded guilty to the murder, also getting a life sentence in return.