The Real Meaning Behind Make Your Own Kind Of Music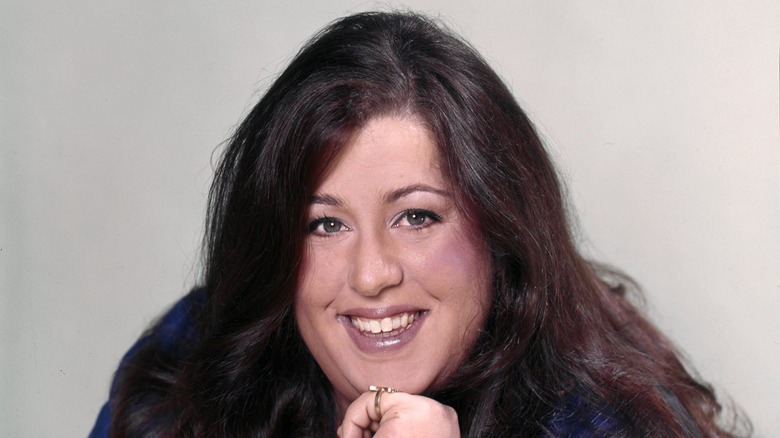 Donaldson Collection/Getty Images
"Mama" Cass Elliot's 1969 hit "Make Your Own Kind of Music" had a moment in 2023 when it was featured in the highly-anticipated film trailer for "Barbie" and made its way into a TikTok meme. The latter used a clip of Nicolas Cage and Pedro Pascal from the 2022 movie "The Unbearable Weight of Massive Talent" with Elliot's voice singing in the background (via Rolling Stone). Regardless of how, when, or where you first heard the song, its messages of self-actualization, self-reliance, and independence have clearly resonated with a whole new generation.
Perhaps the most well-known version, Elliot's rendition is, in fact, just one of many. The song was written by Cynthia Weil and Barry Mann, two legendary Brill Building songwriters (per Variety). Pop oriented, it was not what Elliot was known for with her folk-rock vocal group, The Mamas & the Papas. The content of the lyrics reflects the crossroads she faced in her own career and represents a new direction for the star. From an album of the same name, the song came out shortly after The Mamas & the Papas broke up. The band briefly reunited three years later.
Elliot had mixed feelings about her new sound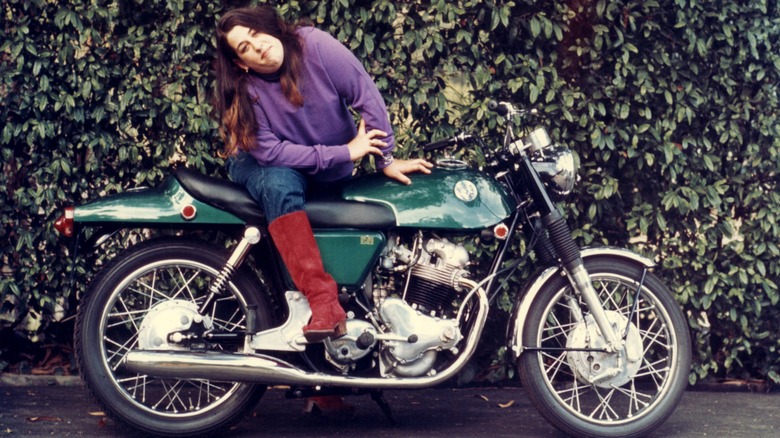 Michael Ochs Archives/Getty Images
Although "Make Your Own Kind of Music" proved to be an enduring commercial success, Cass Elliot was conflicted about the new "bubblegum" pop sound she adopted at the urging of Steve Barri, vice-president of A&R at Dunhill Records, her record label. Around that same time, Elliot said (per "Dream a Little Dream of Me: The Life of Cass Elliot") that "bubblegum" pop like "Your Own Kind of Music" was "not quite what I want to be doing. It doesn't satisfy me. It's a good recording for what it is, but you wouldn't exactly call it social commentary and musically it's not very complicated."
Elliot added, "Bubblegum music is very pleasant to listen to, and maybe that is what I am supposed to be doing. But it's like they say about Chinese food — half an hour after tasting it you are hungry again." Despite those misgivings, the song now seems a tribute to Elliot's own struggle with weight and gender-based discrimination and her effort to distance herself from the "Mama" nickname.
The song deserves the attention, Elliot's daughter said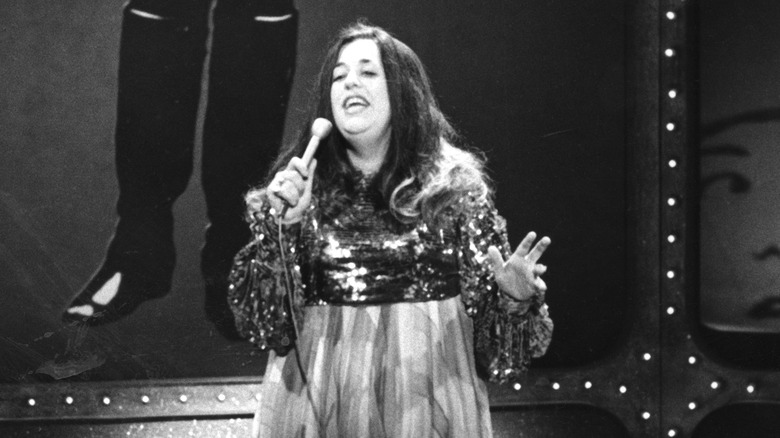 Michael Ochs Archives/Getty Images
Cass Elliot died of heart failure in 1974 at the age of 32, five years after "Make Your Own Kind of Music" came out, so she never lived long enough to experience the song's long-lasting appeal or its 2023 revival on social media. On that note, Elliot's daughter, Owen Elliot-Kugel, told Rolling Stone that the renewed interest in her mother's music — and that song in particular — was "the coolest thing I could possibly even conceptualize ... I'm a total TikTok junkie."
Elliot-Kugel added, "And I'm loving, in particular, the context that people are using the song because it's completely accurate in the whole attitude. 'Make Your Own Kind of Music' is really about like 'f*** you. I'm gonna do whatever I want, no matter what anybody thinks.'" It all offers new meaning to one of the song's most moving passages: "You're gonna be nowhere / The loneliest kind of lonely / It may be rough going / Just to do your thing's the hardest thing to do." "Make Your Own Kind of Music" was Elliot's last U.S. Top 40 hit as a solo artist, according to uDiscoverMusic.