Actors Who Were Tragically Murdered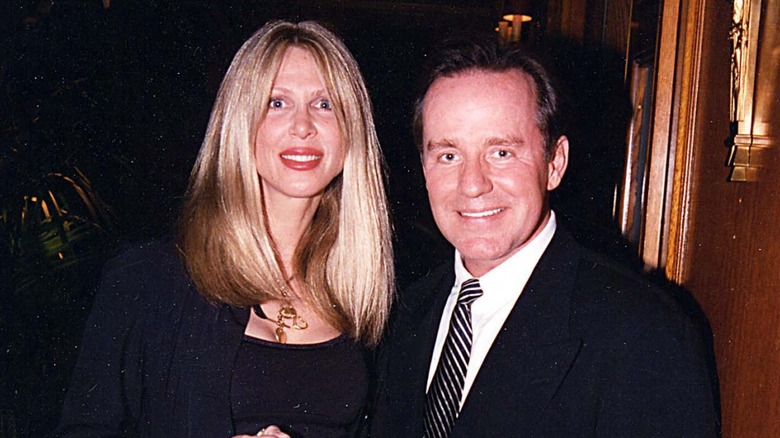 Jeff Kravitz/Getty Images
One of the appeals of acting is the chance to simulate thrills and danger without actually risking one's life. With some high-profile exceptions, such as the death of Brandon Lee on the set of "The Crow" or the casualties from the helicopter accident of "The Twilight Zone," actors can regularly simulate violence and death and head home at the end of a shooting day without issue. Any danger is managed – increasingly so in later years — and for those on set, there is a clear divide between dark fantasy and the humdrum routine of everyday life.
But the make-believe nature of movies and television doesn't extend to private life. There, where there are no cameras, crew, and safety equipment, actors can fall into unlucky circumstances, dangerous relationships, and brutal encounters. Over the history of cinema, to the shock of friends and colleagues, several actors have met tragic ends at the hands of killers.
The following article includes allegations and descriptions of domestic abuse, addiction, suicide and mental health issues. If you or anyone you know needs help with these issues, help is available. Visit the Substance Abuse and Mental Health Services Administration website or contact SAMHSA's National Helpline at 1-800-662-HELP (4357). If you or someone you know is dealing with domestic abuse, you can call the National Domestic Violence Hotline at 1−800−799−7233. You can also find more information, resources, and support at their website. If you or anyone you know is having suicidal thoughts, please call the National Suicide Prevention Lifeline​ by dialing 988 or by calling 1-800-273-TALK (8255)​.
Sharon Tate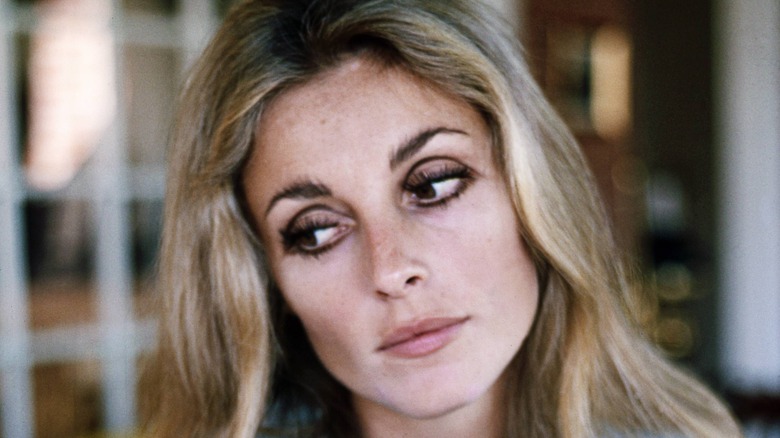 Silver Screen Collection/Getty Images
Possibly the most notorious murder committed in Hollywood history is the killing of Sharon Tate and her friends in 1969. Tate was only 26 at the time of her death, and a rising Hollywood star. Born in 1943, she was shy as a girl, but slowly made her way into acting through modeling. Her breakthrough was in 1967, when she was prominently featured in four films. Among them was "The Fearless Vampire Killers," through which she met her husband, director Roman Polanski.
Tate and Polanski were living in the home of record producer Terry Melcher in Benedict Canyon in July 1969. With Polanski away on a film shoot, a pregnant Tate shared the house with two friends. All of them, plus a visiting friend and a passing driver, were brutally murdered in the early hours of August 9. The crime scene, with victims bound together by rope and the word "PIG" written in Tate's blood on the door, was compared to a cult ritual. 
While the housekeeper was initially suspected, the murders were carried out on the orders of cult leader Charles Manson. Further murders on his orders sent Los Angeles into a panic. The crimes, their most famous victim, and their mastermind have been the subject of myriad articles and documentaries since, and inspired a controversial piece of Quentin Tarantino's "Once Upon a Time in Hollywood."
Phil Hartman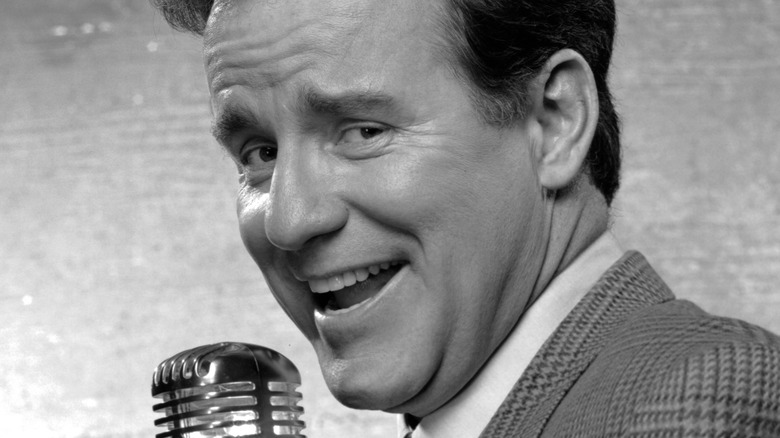 Michael Ochs Archives/Getty Images
Multiple TV shows valued Phil Hartman as a performer in the 1980s and 90s. After switching from graphic design (per Turner Classic Movies), Hartman broke into comedy as a member of The Groundlings and a collaborator of Paul Reubens in the creation of Pee-wee Herman. His wide range made him a fixture on "Saturday Night Live" for eight years, and he voiced several popular side characters on "The Simpsons." After leaving SNL, a star vehicle all Hartman's own came in the form of the sitcom "NewsRadio."
Behind the scenes, Hartman was popular with his peers for his fatherly manner, and perceived as a model for a successful marriage in show business. But his union with Brynn Omdahl, his third wife, was troubled. While they both reveled in being parents and remained married for over ten years, their bond was strained by Omdahl's misuse of drugs and alcohol. She sent threatening messages to one of Hartman's ex-wives, and for his part, Hartman was often away with work and could be emotionally withdrawn in the face of trouble.
Accounts vary on the state of Hartman's marriage just before the end of his life. But on May 28, 1998, he was killed in his bed by Omdahl, who was later found to have alcohol and cocaine in her system. After telling a friend what she had done, Omdahl died by suicide.
Bob Crane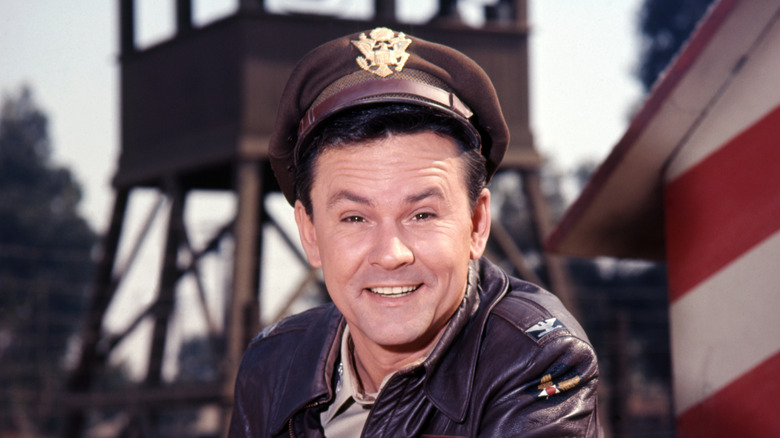 Silver Screen Collection/Getty Images
Acting was Bob Crane's second choice for an artistic career; per Turner Classic Movies, he started as a drummer, but the need to support his family led him to acting via radio broadcasting. Crane's big break came through "Hogan's Heroes." While sometimes critically panned, it was a massive hit with audiences, and Crane was twice nominated as best male comedy lead at the Emmys.
The success of "Hogan's Heroes" allowed Crane to live a high lifestyle. He especially indulged his sexual appetites, leaving his wife of 20 years for an affair with his co-star Sigrid Valdis. But not long after his marital shake-up, CBS shut "Hogan's Heroes" down for being popular with the wrong demographic, and Crane started taking work as a touring stage actor. Crane regularly traded on his celebrity to pull off sexual conquests, and even began filming his bedroom exploits. He was aided by video salesman John Henry Carpenter, who sometimes joined Crane for a threesome.
Carpenter was the prime suspect when Crane was found beaten and strangled on June 29, 1978, at 49 years old. But despite circumstantial evidence pointing in his direction, no warrant was issued. Carpenter wouldn't be tried until 1994, and the evidence still wasn't enough for a conviction. He died four years later, and Crane's murder remains officially unsolved.
Jefferson Machado
On January 27, 2023, Jefferson Machado was reported missing from his home in Brazil. Originally from Santa Catarina, Machado was once a journalist, reporting on gossip for various magazines. He transitioned into show business, tackling various jobs in various rungs of the profession. TV, music videos, and live events kept him busy with production and art department duties until his break came as an actor in 2022, when he was cast in the soap opera "Reis."
Machado's family became aware he was missing when they saw the state of his eight dogs; two were dead, one was lost, and the rest were neglected. While reported lost in January, he was officially declared missing on February 9. Nearly four months later, the Machado family attorney, Jairo Magalhaes Pereira, issued a statement that Machado had been found, but the news was not good. "Preliminary information indicates that the actor's body was found in a trunk, buried in a hole of considerable depth," the statement read (via Facebook). The trunk had been covered with cement, and there were indications that Machado had been strangled. At the time of Pereira's statement, no suspects were named in the killing.
Ramón Novarro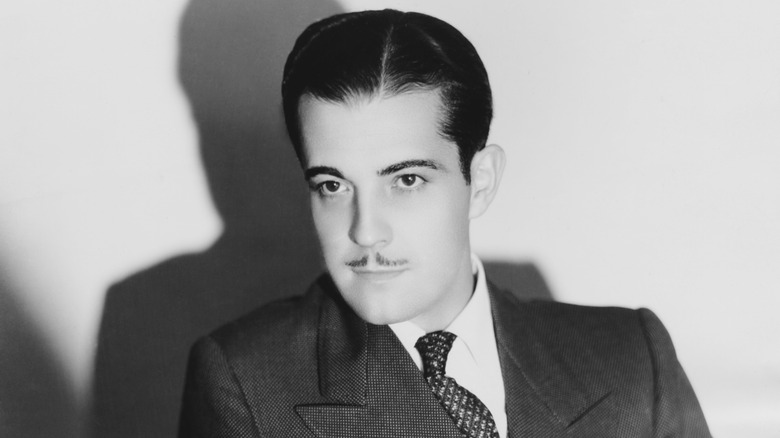 Mgm Studios/Getty Images
Before Charlton Heston, Ramón Novarro was the actor identified with the role of Ben-Hur, courtesy of the silent epic "Ben-Hur: A Tale of Christ." Originally from Mexico, Novarro later became associated with great romances. In his private life, Novarro was gay, something he continually struggled to reconcile with his Catholic faith (per Turner Classic Movies). He refused studio advice to take on a sham marriage to improve his image, but he was reticent even with his closest friends to discuss his sexuality. With the coming of sound, Novarro's career declined despite his classically trained voice, and his private conflict bred a reliance on alcohol.
In his final years, Novarro was comfortable but reclusive, accepting small parts on television. He also regularly hired young men for sex, though he had a reputation as a kind, lonely man who engaged in conversation with his company before passing out without intercourse. On October 30, 1968, Novarro invited two such men into his home, brothers Tom and Paul Ferguson. The Fergusons were convinced that Novarro had a large stash of money somewhere in his house, and viciously beat him when he repeatedly (and truthfully) claimed otherwise. After 22 blows, some with a cane, the brothers left Novarro on his bed, where he choked to death on his own blood. The Fergusons were later sentenced to life in prison; both were released and reincarcerated for unrelated crimes.
Rebecca Schaeffer
Rebecca Schaeffer was a rising star in the 1980s. Her sitcom, "My Sister Sam," only lasted two seasons on CBS, but it brought her a measure of fame. She was poised to close the decade with an audition for "The Godfather Part III." But Schaeffer never had the chance to read for a part in that film. On July 18, 1989, she was murdered by a stalker. Robert John Bardo, an obsessively devoted fan of "My Sister Sam," became fixated on Schaeffer. He hired a private detective to track down her address through the DMV, engaged her in a short conversation with an autographed picture in hand, and then came back to shoot her. Schaeffer was just 21 years old.
Her death came on the heels of the murder of John Lennon and the attempted assassination of President Ronald Reagan. Being so young, and in her own doorway when she was killed, her case badly shook Hollywood. The Screen Actors Guild lobbied for new privacy laws, and those in the public eye became more aware of potential dangers and unstable fans. Bardo's trial was an early example of how the media would cover celebrity-connected trials in the 1990s. His prosecutor, Marcia Clark, went on to prosecute the O.J. Simpson case. Bardo was sentenced to life in prison in 1991, a sentence he is still serving as of June 2023.
Adrienne Shelly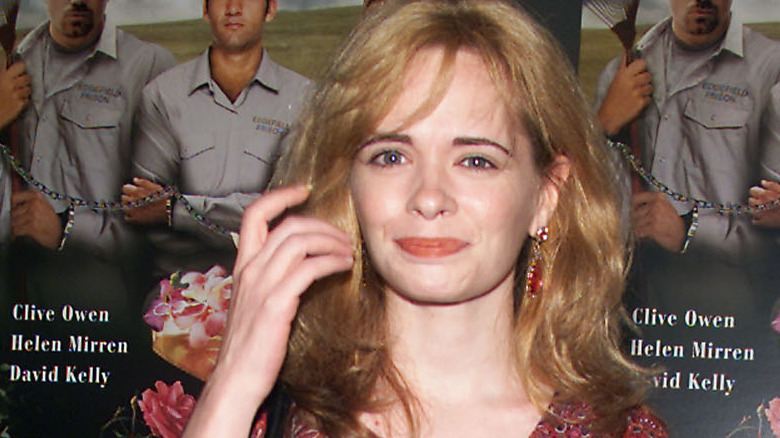 Evan Agostini/Getty Images
When Adrienne Shelly was found dead at 40 in her Manhattan office on November 1, 2006, hung from a shower rod by a sheet, her death was initially ruled a suicide. Per The Guardian, it was a reluctantly decided ruling, as footprints on the scene didn't belong to Shelly, and Shelly's husband, Andy Ostroy, refused to accept the verdict. Her career as an actress and director was gaining momentum, and she and Ostroy were raising a three-year-old daughter at the time.
By November 8, the truth came out. Shelly had been killed by Diego Pillco, a young construction worker working in the apartment below hers. Pillco and Shelly argued over the noise he was making. When Shelly said she was calling the police, Pillco first tried to dissuade her, then restrain her. He claimed that he killed her with a punch to the head; the hung body was an attempt to escape detection by misdirection, though the prosecution maintained that Shelly showed no signs of a head injury.
Decades later, Ostroy directed a documentary on his late wife, "Adrienne," including an interview he conducted with Pillco. "The point of that interview was to get the truth of what happened that day," he told The Guardian. "And also to humanize Adrienne for him, so that ... he understood all the moments ... that Adrienne missed."
Sal Mineo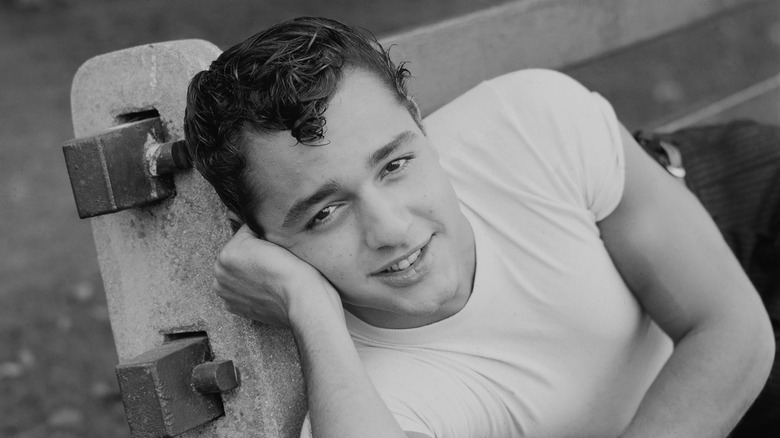 Silver Screen Collection/Getty Images
Sal Mineo caught two breaks early in his career; he understudied and later performed as the Crown Prince during the initial run of "The King and I" on stage, and he co-starred with James Dean in "Rebel Without a Cause" in 1955. The film brought Mineo legions of fans and an Oscar nomination. When Dean died tragically young, Mineo inherited his mantle of cinema's leading troubled teen. He gained experience and another Oscar nod through his collaborations with Paul Newman, but as he entered the 1960s, Mineo found good roles few and far between.
While unsatisfied with film and television projects, Mineo found a fresh challenge on the stage in 1976. He was coming home from rehearsals for a popular comedy on February 12 when he was attacked outside his apartment in West Hollywood. Eyewitnesses reported a white man with brown hair fleeing the scene, leaving Mineo with a deep stab wound he soon died from.
Initial investigations looked into Mineo's prison reform work and his private life. No arrests were made for two years, at which point delivery man Lionel Ray Williams was arrested in Michigan for bad checks. He allegedly boasted about killing Mineo, and his wife told police that Williams was bloodied that February night in 1976. But Williams was a Black man, and some observers — including Mineo's family — retained doubts about his guilt even after his conviction.
William Desmond Taylor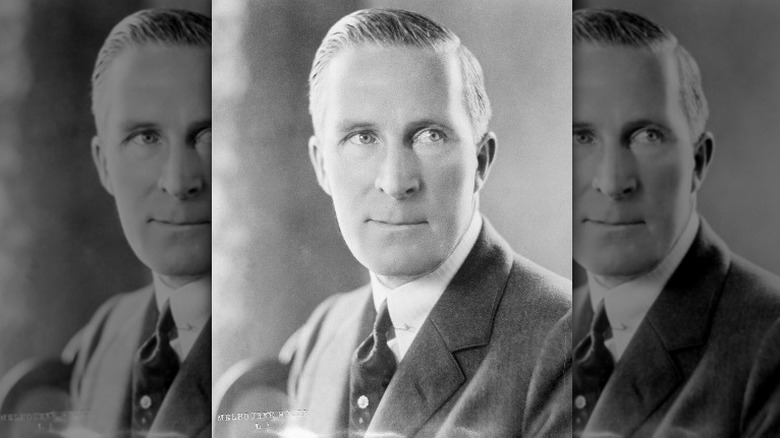 Bettmann/Getty Images
Born in Ireland, William Desmond Taylor — birth name William Deane-Tanner — began as an actor, but gained his greatest fame in silent cinema as a director. By 1922, he was president of the Motion Picture Directors Association. Taylor was held up by studio bosses as a champion of the film industry at a time when various groups were calling for increased censorship, seeing Hollywood as a malign force on American morality. However, Taylor's private life included numerous affairs and a wife and daughters he'd run out on, and was a well-kept secret.
Such episodes from Taylor's past came to light, and contributed to the sense of shock felt by Hollywood when Taylor was found dead on February 2, 1922, according to William J Mann's "Tinseltown: Murder, Morphine, and Madness at the Dawn of Hollywood." While initially reported as a natural death, police arrived to find the 49-year-old Taylor's body with a gunshot to the back, and a group of Hollywood notables going through his house. His murder, sandwiched between the scandalous trial of Roscoe "Fatty" Arbuckle and the drug-related death of actor Wallace Reid, intensified negative perceptions of Hollywood.
Officially, Taylor's murder remains unsolved. But suspicion has rested on Charlotte Shelby, the mother of Taylor's lover Mary Minter, who allegedly gave an implicit confession that her mother killed Taylor.
Susan Cabot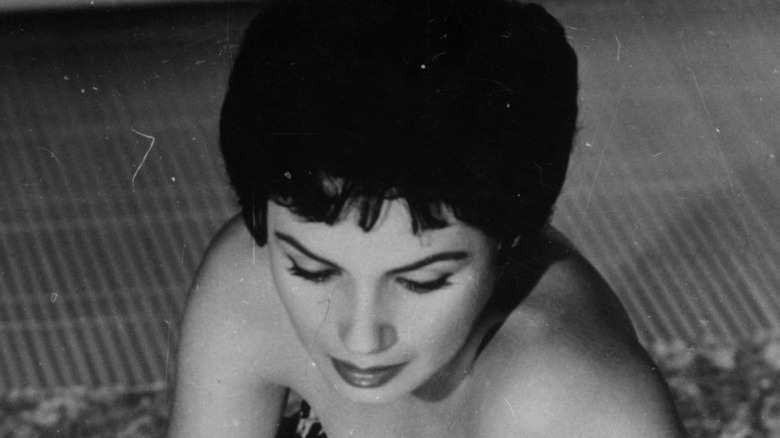 Keystone/Getty Images
In reporting on Susan Cabot's death, the Los Angeles Times compared her to "Sunset Boulevard's" Norma Desmond. Her biggest claims to fame as an actress were a run of B-movie westerns in the 1950s and a romance with King Hussein of Jordan. But Cabot's career faded relatively quickly, and though she kept herself financially stable through real estate and car restoration, her private life deteriorated as she aged. She spent her last years as a recluse, endured episodes of mental health, and remained a controlling and erratic force in the life of her son, Timothy Scott Roman. Roman was raised in an often squalid home environment and was given several strong and controversial drugs, partly to counter his dwarfism.
On December 10, 1986, Cabot was beaten to death with a weight-lifting bar in her home, and Roman was charged with the crime. He initially maintained his innocence, claiming that a burglar wearing a ninja mask had killed his mother. But with police evidence suggesting otherwise, his defense focused on his unusual upbringing's effect on his behavior and mental health. Roman later admitted that there was no burglar, but maintained he didn't remember killing Cabot. A verdict wasn't reached until 1989; Roman was found guilty of involuntary manslaughter.
If you or someone you know needs help with mental health, please contact the Crisis Text Line by texting HOME to 741741, call the National Alliance on Mental Illness helpline at 1-800-950-NAMI (6264), or visit the National Institute of Mental Health website.
Peter Arne
There was a touch of scandal in Peter Arne's life even before he was found beaten to death on August 1, 1983 (per The New York Times). Born in modern-day Malaysia to American and Swiss-French parents, based out of the U.K. as an adult, Arne was a character actor who regularly played villains on film and TV. He also embezzled novelist Mary Renault out of thousands of dollars through a scheme to build immigrant housing in South Africa in the 1940s. Arne's escape to his home country to dodge formal charges was accomplished, in part, by stealing Renault's car.
He was more generous to Giuseppe Perusi in the 1980s. Perusi was a schoolteacher who lived in a park near Arne's Knightsbridge home. At the time of his death, Arne was providing Perusi with food. As Arne's home showed no signs of forced entry, police concluded that he had known his killer, and Perusi became the chief suspect. His body, or at least one matching his description, was found in the River Thames less than a week later. It was determined at an October inquest that Perusi died by suicide after killing Arne.
Bai Jing
Within China, Bai Jing was a popular star of action films, including "Kung Fu Wing Chun," and performed in children's plays and musicals. She was also alleged to be involved in an elaborate divorce scheme against her husband, billionaire Zhou Chenghai, who left his first wife for Bai and put a considerable sum of money behind her work (per China.org). Rumors within the Chinese film industry held that Bai was involved with a triad figure, and that the two of them robbed Zhou of ¥20 million. To get even more out of Zhou, the pair were said to have hired a prostitute to seduce him, giving Bai grounds for a large divorce settlement. Such schemes were blamed for the death of Zhou's mother.
Those who knew and worked with Bai disavowed the rumors, but it wasn't disputed that Bai and Zhou were in an unhappy relationship marked by fighting. For her part, Bai reportedly told friends that Zhou was unfaithful and abusive. The marriage tragically ended on February 28, 2012, when Zhou stabbed Bai to death in their home before killing himself. Bai's colleagues were shocked, but domestic abuse is a widespread issue in China; per Week in China, up to a quarter of women suffered abuse around the time of Bai's death.
Dominique Dunne
Dominique Dunne was born into an artistic family. Two noted novelists were ancestors, her father Dominick was a producer and journalist, and her brother Griffin was an actor. Dominique followed suit after high school: Starting in TV, she then jumped into the movies with a noted part in "Poltergeist." Shortly before taking her part in the film, Dominique fell into a relationship with chef John Thomas Sweeney. He was insecure, jealous, and physically abusive; per Turner Classic Movies, one assault left Dominique with visible bruises on her neck in her final TV appearance.
Dominique broke up with Sweeney after that incident, but while rehearsing at her home on October 30, 1982, she was visited by her ex-boyfriend, who dragged her outside and began strangling her when she wouldn't take him back. Fellow actor David Packer, who was rehearsing with Dominique, stayed inside and set up his alibi before calling the police. By the time he went outside, Sweeney had been choking Dominique for five minutes. She fell into a coma and died five days later.
At trial, Sweeney's history of domestic violence was withheld as evidence by the judge, and he was ultimately convicted of voluntary manslaughter, with a maximum sentence of six years; he was released in less than three. Dominique's outraged family organized a negative publicity campaign to drive him out of his chef's job, and eventually, out of Hollywood.