The Second Indictment Against Donald Trump Explained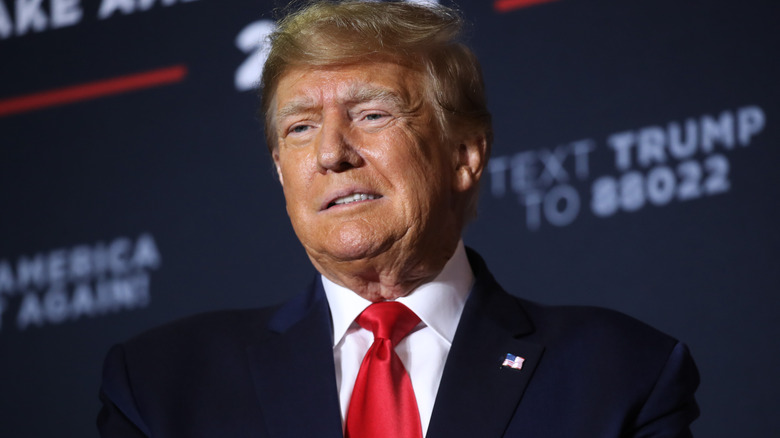 Spencer Platt/Getty Images
On Friday, June 9, 2023, the billionaire businessman, reality TV star, and former president of the United States took to Truth Social, the social media platform he set up in 2022 after being suspended from Twitter and Facebook, to share some important news. Claiming his innocence, Trump told his followers that he had been indicted on federal charges, and was due to face them in an arraignment the following Tuesday. Trump claimed his innocence, and that the indictment was nothing more than a political "hit job" by the sitting president, Joe Biden.
When the indictment was finally unsealed over the weekend, the exact nature of the charges against Trump came to light. As was widely reported, the indictment included 37 charges, including "willful retention of national defense information," "withholding a document or record" and "conspiracy to obstruct justice." There are 31 charges that are covered under the Espionage Act and carry sentences of up to 10 years imprisonment. The charges relate to Trump's possession, transportation, and storage of classified and top-secret documents at his Mar-A-Lago resort in Florida from his time in office. These documents, which the National Archives repeatedly requested Trump hand over to them, were eventually extracted from the resort by a SWAT team, an incident that seems to have precipitated Trump to face possible prison time.
How is this different from his previous indictments?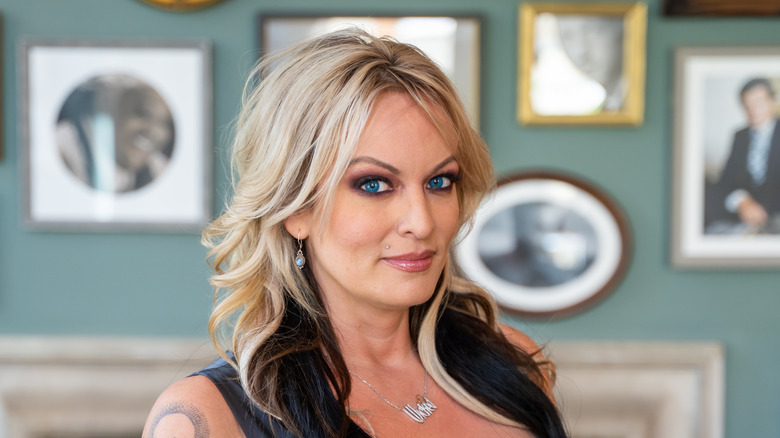 Nordin Catic/Getty Images
This turn in the fate of the 45th president of the United States has proven to be a political bombshell and one of the biggest news stories of the year. Commentators note that while this isn't the first criminal case that has hit the headlines in 2023 concerning Donald Trump, it is certainly the case with the highest stakes for the former "The Apprentice" star.
The arraignment on federal charges relating to his retention of classified and top secret documents at his Mar-A-Lago estate in Florida is the third major legal challenge to Trump to emerge in the first half of the year alone. The first was an indictment brought against him in New York District Court relating to alleged hush-money payments made to the adult film star Stephanie Clifford, aka Stormy Daniels (pictured). Daniels claims to have had an affair with Trump in 2006, and prosecutors allege that her silence was bought by Trump and his team illegally. The second was that brought against him in Civil Court by the writer E. Jean Caroll, who in May was awarded $5 million in damages after the jury found Trump guilty of sexual abuse and defamation.
But while such stories in the news seem to have little chance of seriously damaging Trump legally (or in the eyes of his supporters), it has been noted that his second criminal indictment of 2023 is different. This time, the former president faces federal charges that allege his actions were a risk to national security, serious crimes that carry hefty jail sentences and which would reportedly destroy his political career were he to be convicted.
William Barr says there are two big lies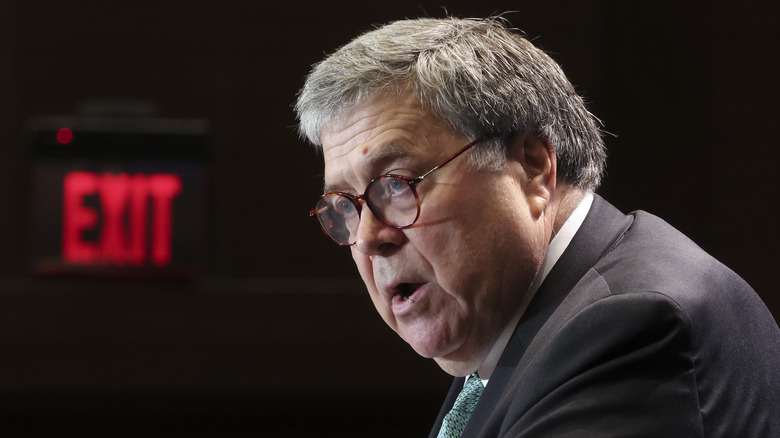 Win Mcnamee/Getty Images
In public appearances and on social media, Donald Trump and his legal team have sought to discredit and ridicule the charges brought against him by the federal grand jury. In a CNN town hall appearance days before he revealed the indictment that had been brought against him, Trump argued that he had the right to take the documents in question, citing the Presidential Records Act and stating that he had declassified them at the time of their relocation to Mar-A-Lago. Elsewhere, Trump has repeatedly claimed that other former presidents had exhibited the same behavior regarding the retention of documents but had received no legal challenge, fuelling his story that the indictment is part of a political campaign against him.
These arguments have been described by Trump's former attorney general William Barr – who has in other instances defended the former president when he faced legal disputes — as "two big lies." Barr especially takes issue with the claim that Trump had a right to the documents in question; unlike presidential diaries, journals, and notes, such classified and top-secret material belongs to the government only, and must be protected by professionals as part of the National Archives.
These archivists have themselves also challenged Trump, releasing a widely-reported statement pointing out that his behavior was unlike that of other former presidents, and that his retention of the documents in question was unprecedented.
The indictment has shattered Trump's legal team
Pool/Getty Images
Donald Trump's lawyer Jim Trusty was also highly visible around the time news of the indictment broke, appearing on several news outlets. Trusty's tactic was to attempt to minimize the charges against his client, dismissing some of them as "ludicrous" and suggesting that the former president's legal team would easily be able to tear the case apart.
But two days before Trump's arraignment it was announced that he was seeking a new legal counsel. Trusty and a second attorney, John Rowley, had suddenly resigned, leading to a frantic search among lawyers licensed to practice in the state of Florida to find new faces for Trump's defense team, led by the criminal defense attorney Todd Blanche. Formerly a federal prosecutor himself, Blanche has previously worked with Trump as a key part of his legal team in the New York indictment related to alleged illegal hush money payments to Stormy Daniels.
As usual, Trump's fighting back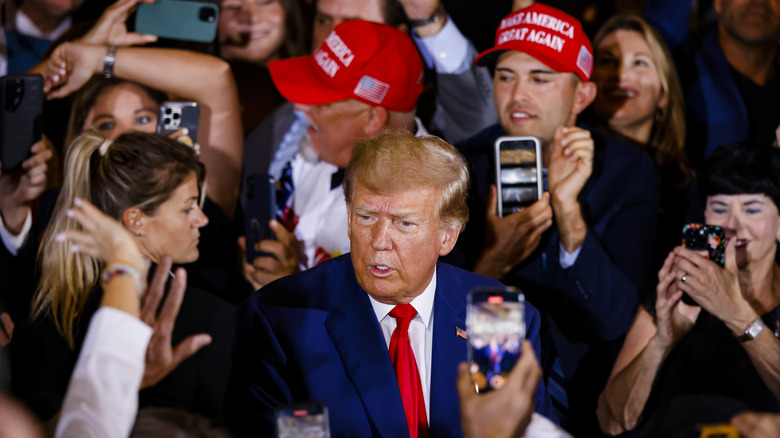 Bloomberg/Getty Images
As with Donald Trump's previous criminal indictment, the former president has taken to his purpose-built social media channel, Truth Social, to ensure his followers know exactly how to feel about the latest development in his ongoing legal dramas.
Prior to his arraignment, the former president posted: "Getting ready to head down to Doral in Miami. We must all be STRONG and DEFEAT the Communists, Marxists, and Radical Left Lunatics that are systematically destroying our Country. MAKE AMERICA GREAT AGAIN!" It was reported that Trump had gathered with his team at his New Jersey golf course in Bedminster to work out his plan of action and line of defense in response to the most existential threat of his political career and livelihood.
Illustrating his defiance, Trump has claimed in a radio interview with his friend, the political fixer Roger Stone who himself was sentenced to 40 months in prison before Trump commuted the sentence, that even in the face of his latest indictment he has no intention of ceasing campaigning for the Republican nomination in the 2024 presidential election.