How The Hunter Biden Case Could Affect The 2024 Presidential Election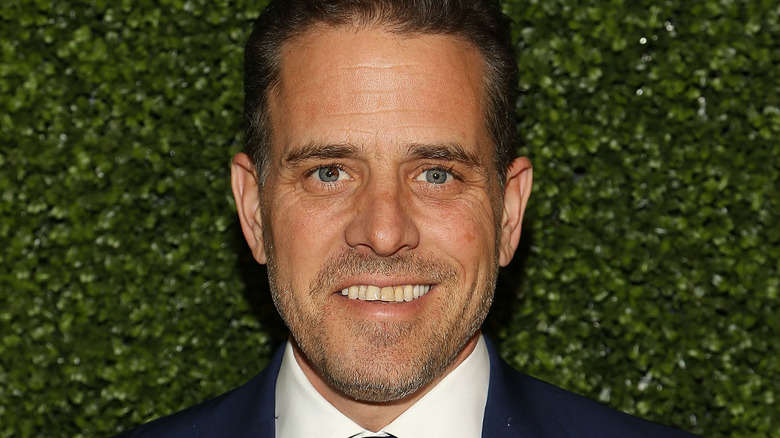 Paul Morigi/Getty Images
On the heels of Democratic President Joe Biden's announcement he would seek reelection, the Associated Press reported that Biden's second son, Hunter Biden, plans to plead guilty to a misdemeanor tax offense. Hunter's past addiction issues and controversy surrounding his connections to Ukraine, China, and Kazakhstan during President Biden's vice presidency under Barack Obama have long been the target of Biden's political opponents. According to Axios, the news of charges filed against Hunter and his decision to plead guilty could have far-reaching consequences in the next election.
Hunter's guilty plea on tax charges comes as a deal and stems from failure to pay taxes in 2017 and 2018. Sources close to the situation told the AP the Justice Department would likely recommend probation, although no final decision had been made. Hunter could have also faced felony charges of illegal handgun possession as a drug user, which if convicted, could have resulted in a 10-year prison sentence and fine. As part of the guilty plea, he will not face prosecution for these charges.
In response to Hunter's guilty plea, a White House spokesperson said (via Axios), "The President and First Lady love their son and support him as he continues to rebuild his life. We will have no further comment." Speaking with CNN in 2022, Hunter's attorney Chris Clark said his tax debts were paid in full at that time. As the son of a sitting president, Hunter's indictment was the first of its kind in U.S. history, NBC News reports.
Donald Trump compared the Hunter Biden legal situation to a traffic ticket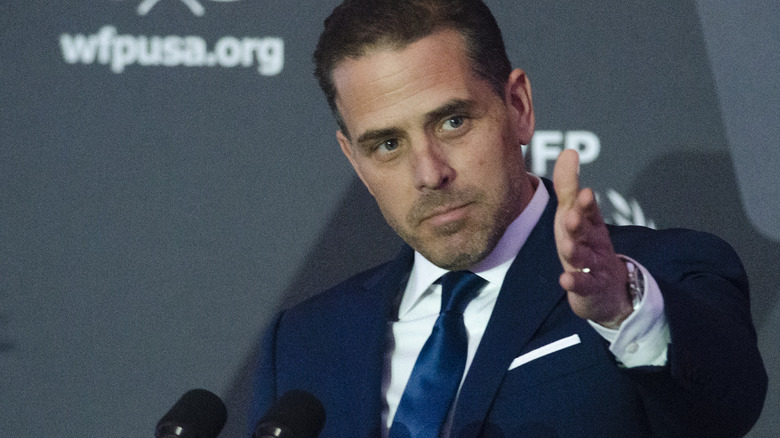 Kris Connor/Getty Images
Hunter Biden's checkered past was the target of his father's opponents in 2020 when allies of former Republican President Donald Trump purportedly came into possession of Hunter's laptop. The computer contained alleged evidence of corruption from the younger Biden's time spent working as a lobbyist for Ukrainian energy firm Burisma, among other signs of financial fraud and tax evasion, NBC News reported in 2022. According to NPR journalist Meghna Chakrabarti (via WBUR), Hunter also failed to register as a foreign agent with the Justice Department.
With Hunter's guilty plea, Trump — a candidate seeking reelection for the Republican party in 2024 — called the justice system broken on his own social media network, Truth Social, and likened Hunter's likely legal consequences to a "traffic ticket." Trump himself was recently indicted on federal charges related to mishandling classified documents, per PBS NewsHour. With the Hunter controversy in play in 2024 as it was in 2020, it's unknown how effective a repeat of the strategy might be this go around, according to Axios reporter Alex Thompson.
Speaking on Axios podcast, "Axios Today!," Thompson questioned how much independent and swing voters are concerned about Biden's son. "Republicans thought it was a winning issue for them in 2020, and they still lost," Thompson said. Though he said some investigation into Hunter's business dealings are above board, "some of them are just meant to pick on and humiliate Hunter Biden."
Hunter Biden's legal woes are ongoing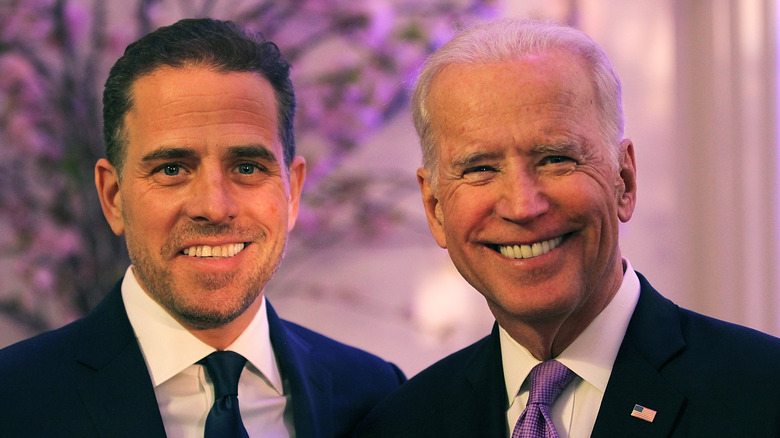 Teresa Kroeger/Getty Images
Hunter Biden's guilty plea steams from just one of three ongoing investigations related to the president's son, and regardless of how effective it was in 2020, Republicans seem intent to keep their focus on him and his legal problems in 2024. NBC News reports the Republican-controlled House of Representatives has called for investigations into Hunter's dealings with foreign governments, which would likely ramp up should the GOP retake the White House.
With the younger Biden's guilty plea official, Missouri Republican Senator Josh Hawley said (via Politico), "I just hope that he is being treated like everybody else. There [are] various whistleblower allegations that there's been interference, that people have tried to stymie the investigation. That better not have happened." Also, 2024 Republican hopeful Donald Trump is the subject of several legal inquiries, and legal drama related to the current president's son will likely serve as a distraction to Trump's own issues.
According to Biden advisor Ian Sams, a White House communications consultant brought in to handle negative press related to Hunter in the 2022 midterms and possibly in the next election cycle (via Politico), "Republican officials' politically motivated, partisan attacks on the president and his family are rooted in nonsensical conspiracy theories and do nothing to address the real issues Americans care about."  Still, Republican House Oversight and Accountability Chairman James Comer said (via The Washington Post), "We will not rest until the full extent of President Biden's involvement in the family's schemes are revealed."