Music Stars Who Died Penniless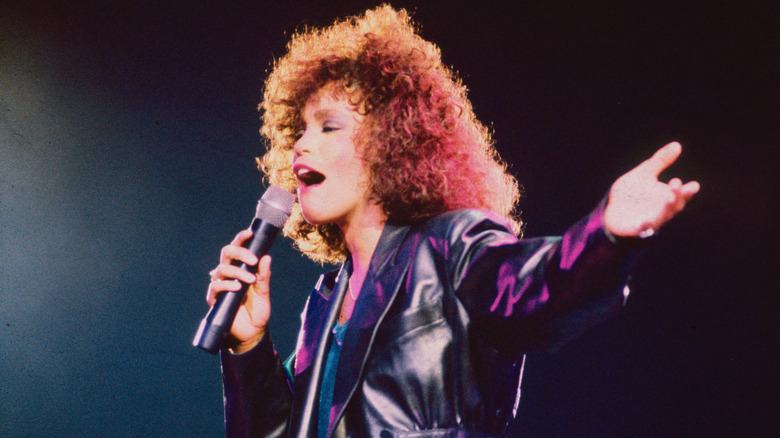 Steve Rapport/Getty Images
We all have a certain image that pops into our heads when we hear the phrase "rock star," one with many components: throngs of fans with devil horns or lighters in the air, tour buses full of groupies, copious amounts of drugs and alcohol, and material excesses that would make a rich CEO blush. Lavish wealth has always been part of the rock and roll lifestyle, and this is true even for those who project a public image of gritty, working-class realism. For example, take New Jersey boy and blue-collar hero Jon Bon Jovi, who got rich enough singing about poor, struggling Johnny who scrapes by working on the docks, to buy an arena football team. 
This is not to say, however, that those who are fortunate enough to stack a ton of chips in the music business are always wise enough to manage those chips prudently. A shocking number of very famous, very accomplished musicians have gone from rags to riches right back to rags again, and while some have managed to claw their way back to the top, others were not so lucky, taking to their graves little more than the lint in their pockets.
Gregory Coleman
The Winstons may not be a household name, but in the late '60s, they seemed poised to be. That year, the R&B outfit's single "Color Him Father," an ode to a stepdad who stepped up, peaked at No. 7 on the charts and scored a Grammy nomination. The group disbanded before their star could properly rise, but the B-side of that single, an instrumental tune titled "Amen Brother," took an unlikely route to immortality. A six-second drum break from the song, performed by the band's drummer Gregory Coleman, surfaced on a break beat record for DJs in the mid-'80s — and a few early appearances on records by Salt-N-Pepa and NWA mushroomed into, well, quite a few more. The "Amen Break" has, over the years, become likely the most sampled break beat in history, appearing in literally thousands of songs and forming the basis for the entire genres of drum and bass and jungle.
Unfortunately, the band never saw a penny from all those samples — and Coleman, the man whose crack drumming powered a significant subset of popular music, died broke and homeless in 2006. In 2015, a pair of British DJs mounted a GoFundMe campaign for the Winstons' front man Richard Spencer, which netted over $30,000 — a nice gesture, but one which might have benefited the late, great Coleman to a greater degree.
Sammy Davis Jr.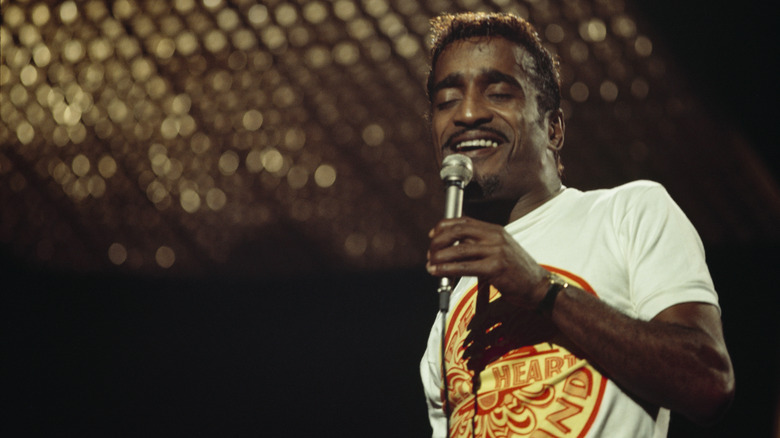 David Redfern/Getty Images
In the annals of popular culture, perhaps no one has become a more unlikely superstar than Sammy Davis Jr. He was a diminutive Black man, missing his left eye due to a car accident, who sashayed his way into the hearts of audiences of all colors at the height of the Jim Crow era; a member of the Rat Pack, the coolest of the cool kids, who palled around with Frank Sinatra and Dean Martin; a star of the silver screen; and a recording artist with multiple top 20 hits. He was also a rare famous, Black convert to Judaism, and was married to a Swedish model at a time when interracial relationships weren't exactly the status quo — a man who, in short, marched to the beat of his own drum, and did it with style.
Upon Davis' death from cancer in 1990, it came to light that he had been not just broke, but massively in debt to the IRS to the tune of over $5 million. In a strange turn of events, a Hollywood man whose driver's license had recently gone missing discovered that it had apparently been used to rent a storage locker in his name — and in that locker, authorities found a treasure trove of valuable items that had belonged to Davis, including vintage instruments, a jukebox, and an old record player. The IRS promptly seized the locker's contents, though police said they didn't expect any arrests to follow. 
Harry Nilsson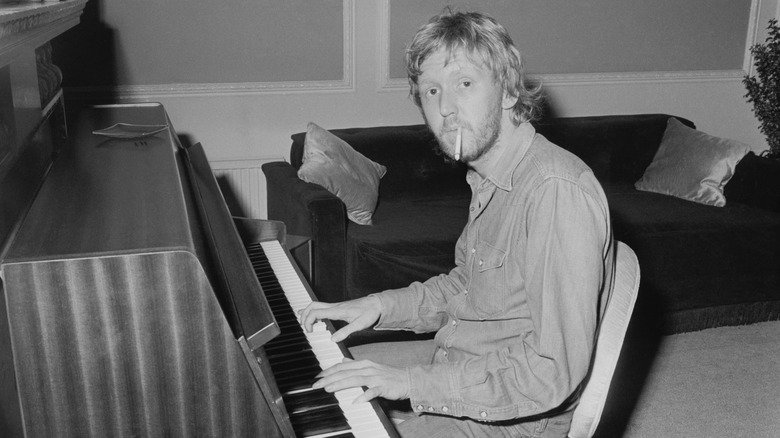 Stan Meagher/Getty Images
Singer-songwriter Harry Nilsson certainly knew how to compose a tune. He's the writer of such iconic songs as "I Guess the Lord Must Be in New York City," "Without Her," and "One" (which is, of course, the loneliest number that you'll ever do). But he's primarily remembered for his astonishingly inventive interpretations of other artists' works — particularly Fred Neil's "Everybody's Talkin'," which became the theme to the Academy Award-winning film "Midnight Cowboy," and Badfinger's "Without You," which went on to become one of the most covered songs of all time. A favorite of the Beatles, a drinking buddy of John Lennon, and a multimedia maven thanks to his children's animated TV special "The Point" (which spawned its own hit single in "Me and My Arrow"), Nilsson was a singular artist whose financial troubles were due in large part to a shady manager.
In 1991, Nilsson — along with several other clients — discovered that manager Cindy Sims had been pocketing just tons of their money, enough that she eventually pleaded guilty to three counts of grand theft. Nilsson and his family of eight were left basically destitute, and even as he was filing for bankruptcy, he was under siege from creditors and the IRS. Nilsson died of heart failure in 1994 at the age of 52 — and, given that he wrote in a letter to the bankruptcy court that his biggest fear in life was ending up broke, it's tough to imagine that that very possibility wasn't a contributor to his early demise.
David Williams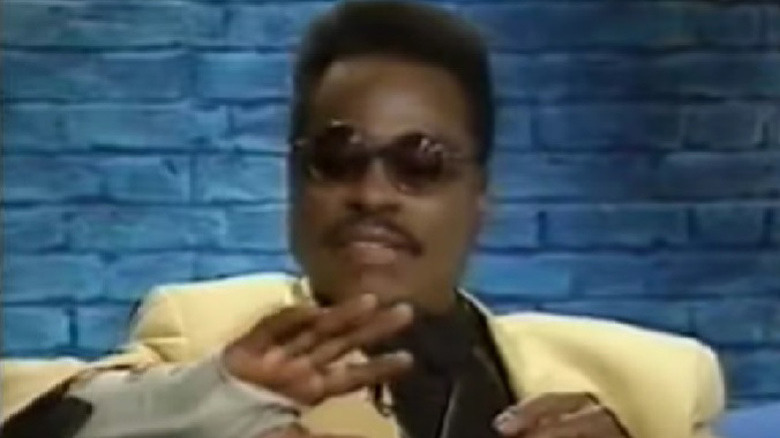 Not many session musicians find themselves showered with riches and notoriety, but if ever one should have been, it's guitarist David Williams. He had been in the business since he was a teenager, strumming for the likes of the Dells and the Temptations, and his career really took off once he came to the attention of producer Quincy Jones, whom you may have heard of. Jones put Williams to work in the studio for a pair of records which you also may have heard of — "Off the Wall" by Michael Jackson, and its follow-up, "Thriller," which of course went on to sell approximately six ker-billion copies. That's Williams playing that ultra-funky, galloping riff in the middle of "Billie Jean," and aside from the King of Pop, he worked with a murderer's row of iconic artists such as Stevie Nicks, Paul McCartney, Herbie Hancock,  Madonna, Mariah Carey, and Whitney Houston, to name a few.
After experiencing a medical issue in March 2009, Williams was taken to a hospital in Hampton, Virginia — where his family says he received insufficient treatment due to a lack of insurance and resources. "David, who supported [pop stars] onstage all those years, [had] nothing," a family friend told Page Six. "[His family] just wanted him to have some integrity, and instead the hospital was despicable at best over his lack of insurance." Williams passed away in the hospital at 58 — a fate ill-suited to a music legend.
Marvin Gaye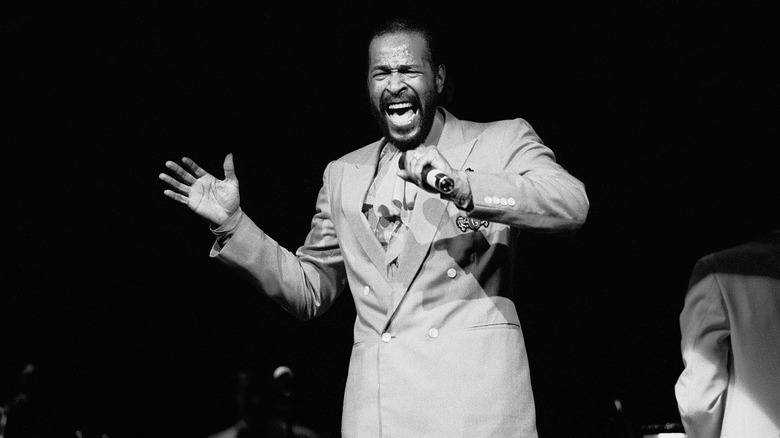 Paul Natkin/Getty Images
The death of legendary R&B vocalist Marvin Gaye was among the more shocking and sad in the history of popular music. After years of dealing with a nagging drug habit, a massive tax bill, and a serious downturn in his career fortunes, Gaye was on the comeback trail with his 1982 LP "Midnight Love" and its hit single "Sexual Healing," which went to No. 3 in early 1983. In April 1984, however, his ever-tumultuous relationship with his father, Marvin Gay Sr., took a tragic turn. An argument in the family home ended with Gay Sr. shooting his son, who died at the scene; it was the day before his 45th birthday.
Due to all of Gaye's aforementioned issues, and despite his years of success as a recording artist, he died completely broke with no assets to speak of (via UPI). At a court hearing in late April 1984, the family lawyer told the judge that Gaye's estate was insolvent, and that the extent of his debt was such that he was actually unsure as to just how bad it was. All that Gaye had to leave to his 18-year-old son, Marvin Gaye III, was a letter issued by the court granting him the power to liquidate his father's non-existent assets and pay whatever bills he could. 
f you or anyone you know needs help with addiction issues, help is available. Visit the Substance Abuse and Mental Health Services Administration website or contact SAMHSA's National Helpline at 1-800-662-HELP (4357).
Billie Holiday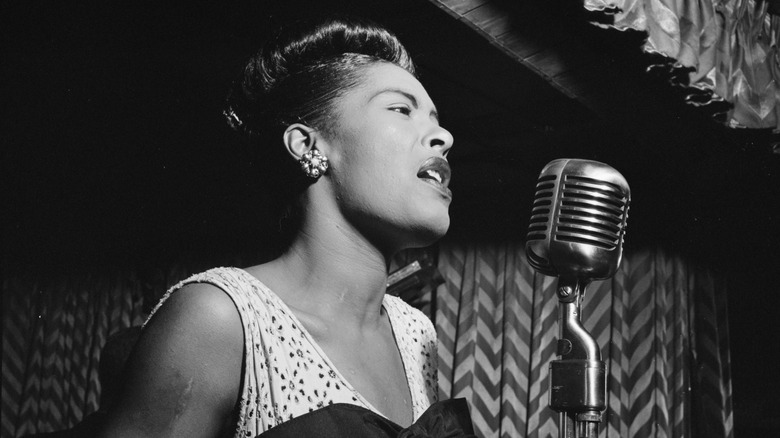 Heritage Images/Getty Images
Billie Holiday was simply one of the greatest vocalists there has ever been, and her story — as documented in her autobiography "Lady Sings the Blues" — is the stuff of legend. From one-time prostitute to singer in Count Basie's orchestra to solo sensation, all within the space of a dozen years in the 1930s and '40s, Holiday became a formidable presence on the national music scene not just in spite of the racial prejudice that was running rampant in the industry and the country at that time, but while actively confronting it. Her 1939 recording "Strange Fruit," a haunting indictment of racism, became her signature tune — but it was that racism which, unfortunately, contributed to her premature death.
Holiday was the target of a years-long campaign of harassment by the FBI, which was at the time heavily focusing on users of street drugs, with a predominant bias toward those of color. Holiday struggled mightily with a heroin habit that drained her finances and did damage to her career, even serving a brief prison sentence in the late '40s. According to the book "Chasing the Scream: The First and Last Days of the War on Drugs," the Bureau — led by the notoriously racist Harry Anslinger — continued to hassle Holiday even as she lay dying in the hospital, and she passed away with only $750 in cash, which was reportedly strapped to her leg, and which she had intended to offer the nurses who had cared for her. She was only 44 years old.
If you or anyone you know needs help with addiction issues, help is available. Visit the Substance Abuse and Mental Health Services Administration website or contact SAMHSA's National Helpline at 1-800-662-HELP (4357).
Whitney Houston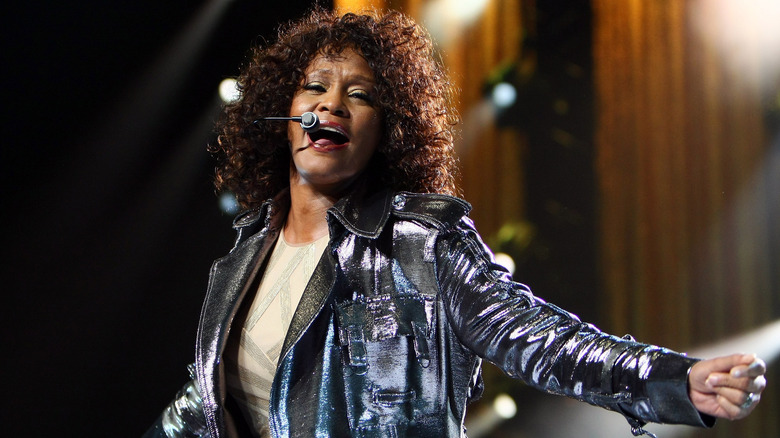 Don Arnold/Getty Images
There are iconic, powerhouse singers, and then there is Whitney Houston, who arguably had the most power, nuance, and range of virtually any singer not named Aretha Franklin. Her 1985 self-titled debut album sold more copies than any female solo artist debut ever had to that point (in the neighborhood of 13 million units), and in the decade or so that followed, she continued to rack up Benjamins, accolades, and Grammy awards at a dizzying pace. Unfortunately, she also became known for her tumultuous marriage to fellow R&B superstar Bobby Brown, and for her well-publicized struggles with addiction — both circumstances that did not go easy on her bank account.
In 2012, Houston died after using cocaine and drowning in the bathtub of her hotel. Afterward, it was widely reported that she had incurred an eye-watering amount of debt in her final years, in an amount far exceeding the $20 million value of her estate. In the wake of her death, that value dramatically increased to the extent that all of her debts were satisfied, and then some — an ironic end to Houston's tragic and often confounding story.
If you or anyone you know needs help with addiction issues, help is available. Visit the Substance Abuse and Mental Health Services Administration website or contact SAMHSA's National Helpline at 1-800-662-HELP (4357).
Andy Gibb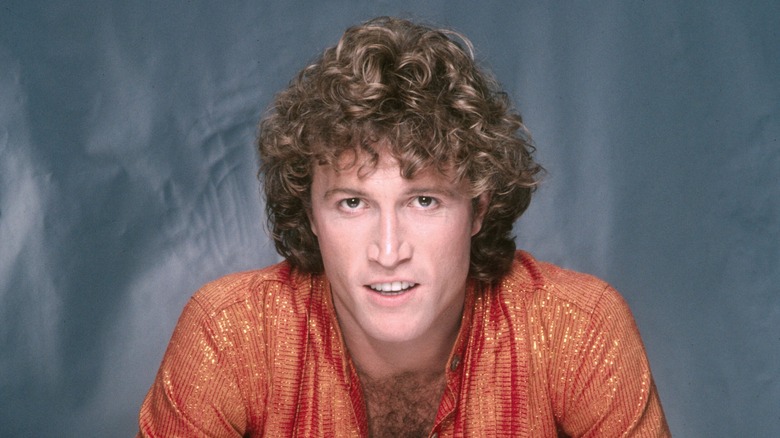 Harry Langdon/Getty Images
The younger brother of Robin, Maurice, and Barry Gibb (also known as the Bee Gees), Andy Gibb became a superstar in his own right during the disco era of the late '70s. Thanks in part to the crack songwriting talents of Barry, Gibb became the first male solo artist to have his first three singles shoot to No. 1 on the pop chart, and he also carved out an enviable career as a TV personality and appeared in a Broadway production of "Joseph and the Amazing Technicolor Dreamcoat." By the '80s, though, his professional fortunes had begun to seriously wane — and this, combined with an out-of-control cocaine habit, combined to leave him in dire financial straits. In 1987, he filed for bankruptcy, and his finances never recovered.
Having conquered his addiction after a stint in the famed Betty Ford Center, Gibb was preparing to launch a comeback in 1988 — but that was not to be. Years of cocaine abuse had taken its toll on his heart, and in March of that year, he was admitted to the hospital after falling ill. Just days later, he was dead of a heart inflammation brought on by a virus at only 30 years old.
If you or anyone you know needs help with addiction issues, help is available. Visit the Substance Abuse and Mental Health Services Administration website or contact SAMHSA's National Helpline at 1-800-662-HELP (4357).
Lucky Thompson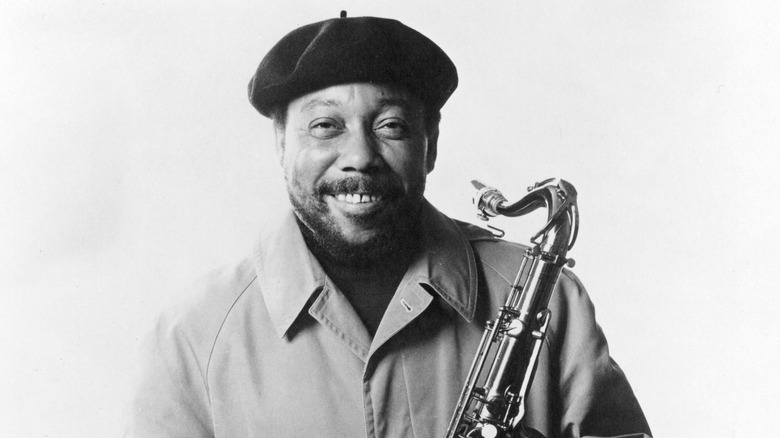 Michael Ochs Archives/Getty Images
Tenor saxophonist Lucky Thompson wasn't exactly lucky, but he was good — good enough to have played with some of the most iconic jazz musicians to ever blow a horn. Early in his career, he sat in on a big band that also included Dizzy Gillespie and Charlie "Bird" Parker; he was a member of the Count Basie Orchestra; and he served as a session player for the likes of Thelonious Monk and Miles Davis. He cut records under his own name in the '60s and '70s, and even taught music at Dartmouth University — but in the mid-'70s, he pretty much seemed to step off the face of the Earth.
Thompson is known to have been notoriously skeptical and suspicious about the music industry, and while his whereabouts and activities over the next decade or so after his recording career ended are largely unknown, he began to alternate between homelessness and hospitalization, according to The New York Times. It was reported that he basically spent this time wandering the countryside, staying in the woods or with friends, not even owning a saxophone. Finally, in 1994, he moved into an assisted living facility in Seattle, and it was there that he remained for the rest of his life. In 2005, Thompson passed away at the age of 81.
Woody Herman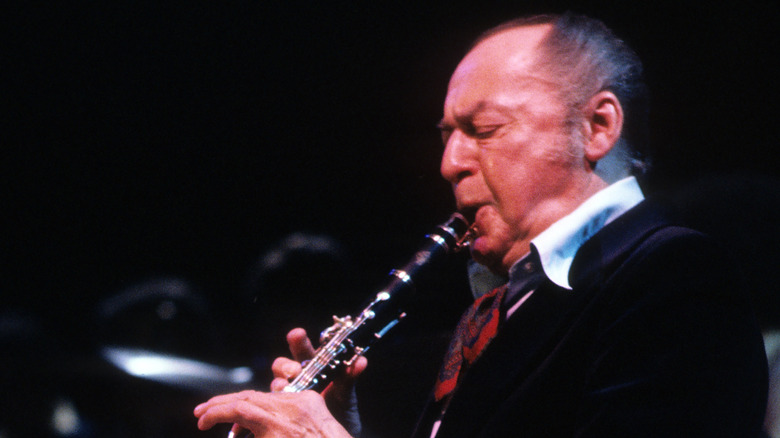 Tom Copi/Getty Images
In the 1940s, big bands ruled the popular music landscape, and Woody Herman was a bandleader extraordinaire. A clarinetist, Herman was the leader of the First Herd; a rollicking outfit, the Herd contributed such standards as "Northwest Passage" and "Caldonia" to the American songbook. Herman's success continued into the decades beyond, with new iterations of his band (dubbed the Second Herd, the Third Herd, and finally the Big New Herd, of course) dabbling in new styles of music, up to and including rock. Herman was a three-time Grammy winner, and a consummate professional; in 1976, he marked his 40th anniversary as a bandleader with a bash at Carnegie Hall. By the next decade, though, his fortunes had completely reversed, thanks to irresponsible management.
In the late '70s, Herman popped up on the radar of the IRS due to the fact that, during the previous decade, his manager had failed to pay taxes on the salaries paid to Herman's band. As a result, Herman was forced to continue touring and performing well past the age when most folks would have been enjoying their retirement, just to satisfy his debts. Even as his health began to fail in the mid-'80s, he remained onstage, though he eventually delegated bandleader duties to his trusted sideman, Frank Tiberi; in 1987, after more than five decades of entertaining crowds around the nation, Herman passed away from emphysema and pneumonia at the age of 74.
Jaco Pastorius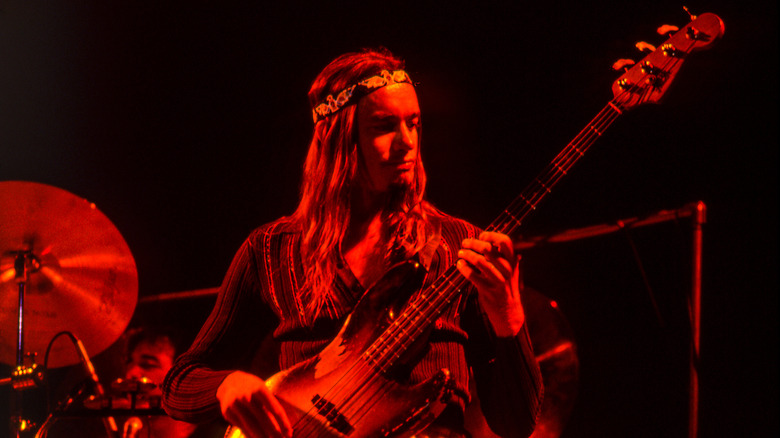 Ed Perlstein/Getty Images
Few bassists have ever commanded the kind of attention onstage, and respect offstage, that Jaco Pastorius did. A virtuoso of the fretless bass, Pastorius played with a slew of luminaries including Pat Metheny, Joni Mitchell, Blood, Sweat & Tears, and Weather Report before dropping his first, acclaimed solo album in 1976. His style was singular — fluid, melodic, and muscular, more in the vein of a lead instrument than one consigned to the rhythm section. In 1980, he convened his constantly evolving band Word of Mouth — but it was just a few years into that unit's existence that Pastorius' personal issues began conspiring to cut his career, and his life, short.
Problems with managing his mental health, combined with substance abuse issues, began to make him an inconsistent and unreliable collaborator, and several unfortunate incidents — including a drunken meltdown onstage at a 1984 jazz festival — made the prospect of working with him less than enticing among his peers. As his status in the music community declined, so did his means, and by 1987 he was living on the streets, constantly in search of work. That year, while he was trying to sneak into a Fort Lauderdale nightclub, Pastorius was involved in an altercation with a bouncer; he hit his head on the concrete, fell into a coma for nine days, and died without regaining consciousness. He was 35 years old.
If you or someone you know needs help with mental health, please contact the Crisis Text Line by texting HOME to 741741, call the National Alliance on Mental Illness helpline at 1-800-950-NAMI (6264), or visit the National Institute of Mental Health website.
Michael Jackson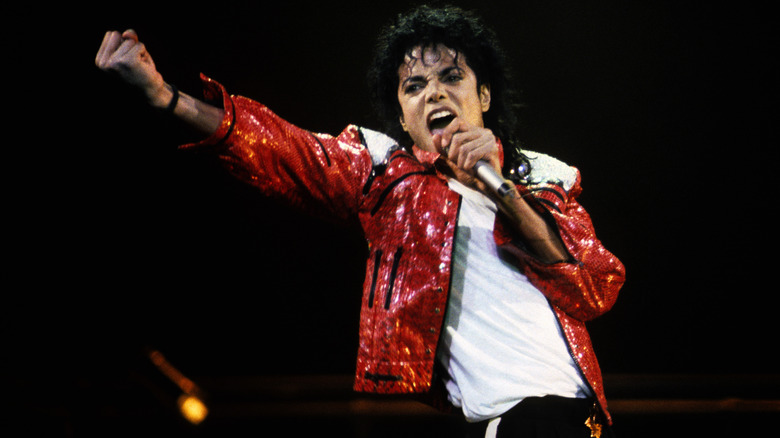 Kmazur/Getty Images
It may seem inconceivable that one of the most successful recording artists of all time would be deeply in debt at the time of his death — but then, Michael Jackson was almost as famous for his jaw-dropping spending habits as he was for his music (and his legal troubles). He of the expansive Neverland Ranch, pet chimpanzee, and hyperbaric oxygen chamber also did not exactly see his demise coming; Jackson was only 50 when he died in 2009, and was in the midst of preparing for an epic comeback tour which might have helped to right the financial ship. An insomniac, Jackson was being "treated" by notorious doctor Conrad Murray, who would eventually be convicted of involuntary manslaughter for providing Jackson with the drugs that killed him — a lethal mixture of sedatives and the powerful anaesthetic propofol.
During a 2013 wrongful death trial brought against promoter AEG Live by Jackson's family, forensic accountant William Ackerman testified that Jackson's spending had gotten him into an absolute ocean of debt, according to the Los Angeles Times. The King of Pop was, he testified, spending $30 million per year on debt payments alone. During the last eight years of Jackson's life, his debt had ballooned by $170 million, and his total liability when he died was in the neighborhood of a half billion dollars. He further testified that Jackson's 1990s tours either broke even or lost money, while his spending continued at a steady pace. Jackson was "tapped out," Ackerman said — and it took three full years after his death for his estate to satisfy his financial obligations.