What Happened To These 2000s Video Vixens?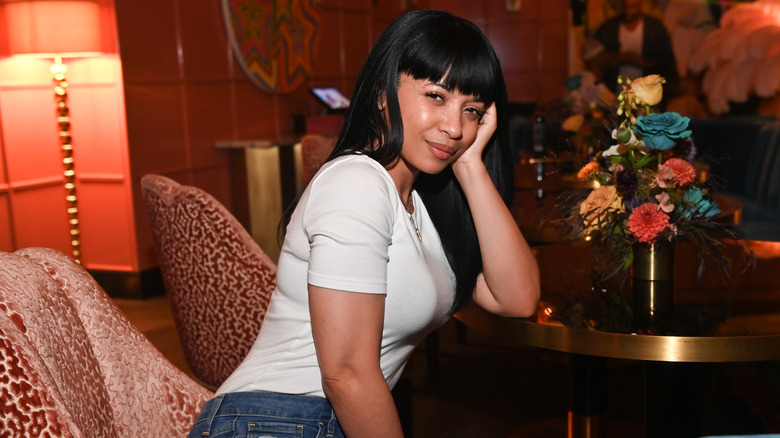 Prince Williams/Getty Images
What first comes to mind with the term "video vixen?" Is it the women of Whitesnake, Van Halen, and ZZ Top, or ... something else? Anyone who thinks of more recent music videos is actually on a track similar to the original video vixens, because the term was coined in reference to the women of the late-1990s and early 2000s hip-hop videos.
Even today, it's a complicated thing. Some condemn the whole idea: The video vixen is, after all, both female perfection and little more than objectified, put on a pedestal, and viewed only through the eyes of men. At the same time, they're credited with laying the foundation for today's influencers and style icons, while showing the world that yes, curvy women are sexy, too — and that was a huge deal, especially on the heels of the so-called "heroin chic" movement.
It was also about putting Black women on television screens across the country, and they had a lasting influence on countless women. Influencer Mary Poppin summed up the importance of the video vixen to Rolling Stone in a poignant way, saying, "I can identify with a video vixen because I know as a dark skin Black woman, my features are unique and I know I am beautiful. When I was a little girl, I used to stare in awe at the beauty of these video vixens. I remember watching my favorite videos and thinking, 'I can't wait until I get older to look like her.'" So: Where are they now?
Lanisha Cole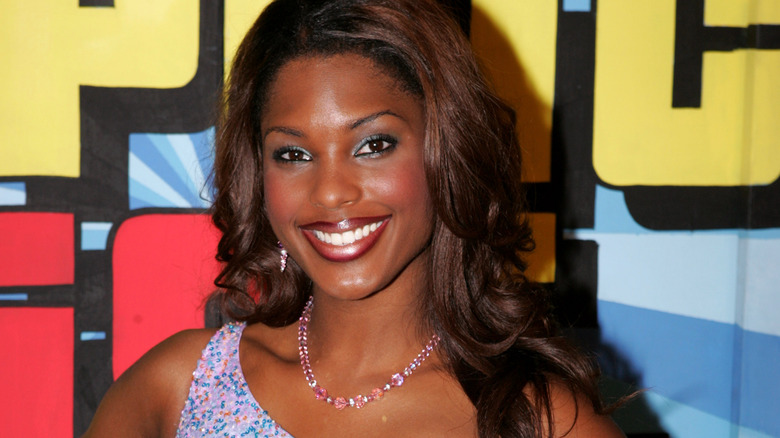 Jesse Grant/Getty Images
Lanisha Cole's early aughts credits include "Frontin'" by Pharrell and the Mystikal/Nivea collaboration "Danger," and since then, she's been pretty busy. In 2003, Cole went on to become one of the models in "The Price is Right," but in 2009, Cole alleges that her relationship with the show's producers became pretty precarious. The situation ended in a massive lawsuit, in which Cole claimed one producer had barged into her dressing room while she was getting changed, and began yelling at her. Her lawsuit included accusations including false imprisonment and sexual harassment, with her lawyer adding (via ABC News): "Time and again, I see cases of women who are mistreated by men in positions of power ... It happens all the time."
The lawsuit was eventually settled with undisclosed terms, and since then, Cole has gone on in a different direction. Instead of being in front of the camera all the time, she's been stepping behind it in her own photography business, Lanisha Cole Photography. She's been featured on the SYFY Channel's "Fact or Faked: Paranormal Files" as a photography expert, and she's also spearheaded the making of a documentary based on the life of her father, the painter Rudy Cole.
In 2022, the world reacted as Cole gave birth to her daughter, Onyx. Onyx was the ninth of Nick Cannon's children, born just a week and a half before number 10. Cole and her daughter were back in headlines again in 2023, when Cannon was challenged to name all his children and left Onyx out.
Esther Baxter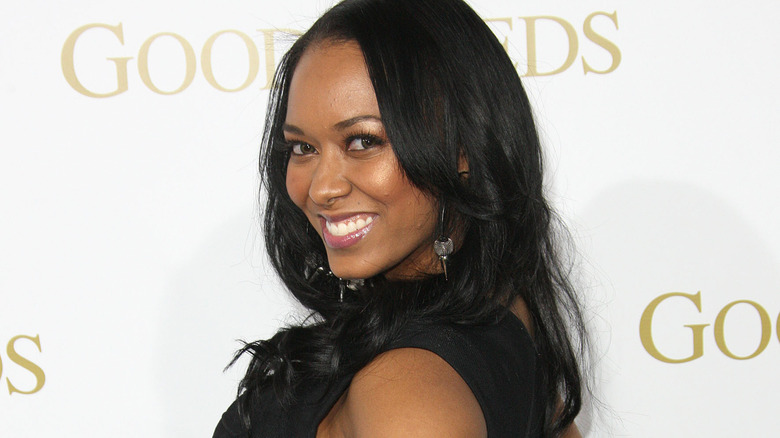 Frederick M. Brown/Getty Images
When it comes to the aught-era video vixens, Esther Baxter is a familiar face: In addition to appearing in several dozen videos alongside artists like Nelly, Will Smith, and Ludacris, she's also won awards for her work, including Vibe's Video Goddess Award, for appearing in Ludacris's "Number One Spot" video. She went on to appear in several reality series, talk shows, and was featured as a centerfold in multiple magazines.
Baxter remains active on social media, where she posts regular updates about her life, and promotes her businesses. Baxter is the owner of Bel Ange Lingerie, which she markets as a lingerie company with a focus on accenting a woman's unique and individual body shape and style. (The company's website, however, is unavailable, and it's unclear what happened to the venture.) She also has social media accounts for her business as a personal celebrity chef, Chef E. (The website for this business is also unavailable, and it's also unclear what the status is.)
Karrine Steffans/Elisabeth Ovesen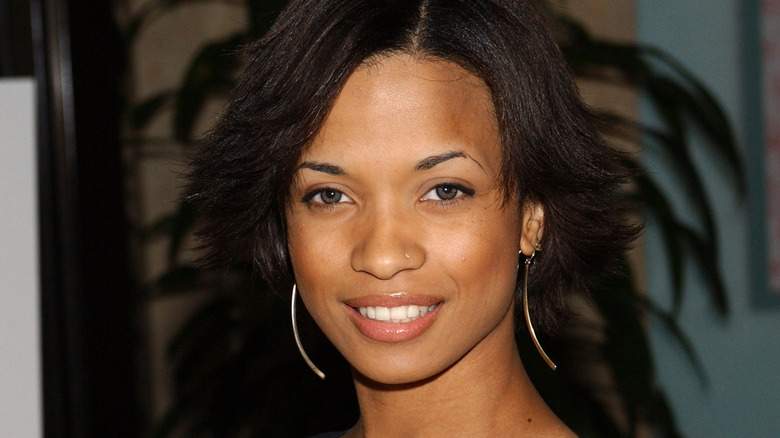 Arun Nevader/Getty Images
Karrine Steffans — the video vixen who famously wrote the controversial and eye-opening series of books, "Confessions of a Video Vixen" — is no more ... not precisely, at least. In 2022, she sat down with Essence to talk about why she was rebranding herself as Elisabeth Ovesen, and what her new plans were. And there were a lot of them, starting with hosting her own relationship podcast, "Asking for a Friend," and then another podcast, called "Intermission." It's actually right in line with what she'd been doing, which was acting as a life coach and even giving lectures at California State University.
Ovesen is still writing, too: Her debut novel was "The House of Ill Repute," and that comes with a caveat — Ovesen has been honest about the fact that both Ovesen and Steffans are pseudonyms, and she's written under other names, too.
Under the Ovesen name, she's also started The Ovesen Company, which is a creative consultancy business geared toward creating advertising and promoting hospitality businesses. She's also helming The Ovesen Foundation, a company that works with recently homeless, unhoused, or displaced families who are transitioning back into permanent housing. Their mission statement says that they help provide home furnishings and essentials in hopes of helping families establish themselves in a positive situation.
Lauren London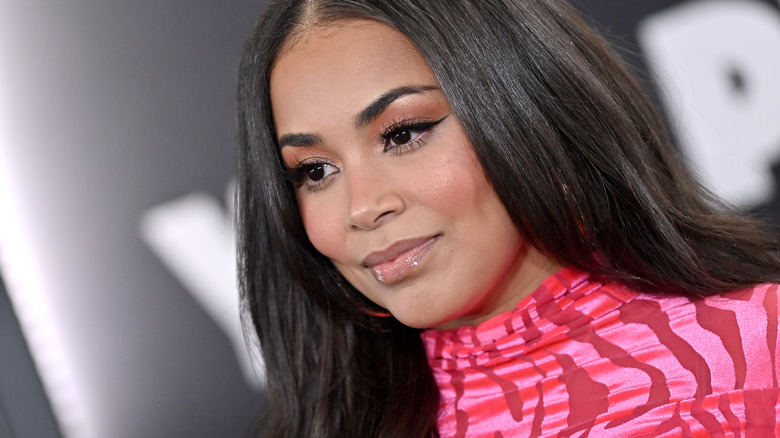 Axelle/bauer-griffin/Getty Images
Lauren London's initial claim to fame was as a 2000s-era video vixen featured in videos by Ludacris, Pharrell, and Snoop Dogg. She's appeared in others — in 2018, she was featured in a Nipsey Hustle video — and in the meantime, she's been in a handful of movies and in television shows, including "Entourage," "Everybody Hates Chris," "Single Ladies," and "Games People Play." 
She was also cast in 2023's "You People," alongside Jonah Hill. When she spoke with People about the experience, she said she found it incredibly personal: Her father was Jewish, and since he and her mother divorced when she was young, it was a side of her ancestry that she had never really gotten to explore. "I was three, so my experience is of my mother's experience, because I just grew up with a single Black mom," she explained. "What felt personal was shooting in LA, ... [and experiencing] some stuff that I got to learn via being in a movie that I didn't know."
She's also paid homage to LA in a collaboration with Puma, in which she designed several shoes. She told Footwear News, "LA is the city that made me who I am, and I'm excited to share my world and give everyone a little piece of me and my personal style." The city is an important part of not only her life, but her childrens': She's with mother of Kameron (with Lil Wayne), and Kross, with Nipsey Hustle.
LisaRaye McCoy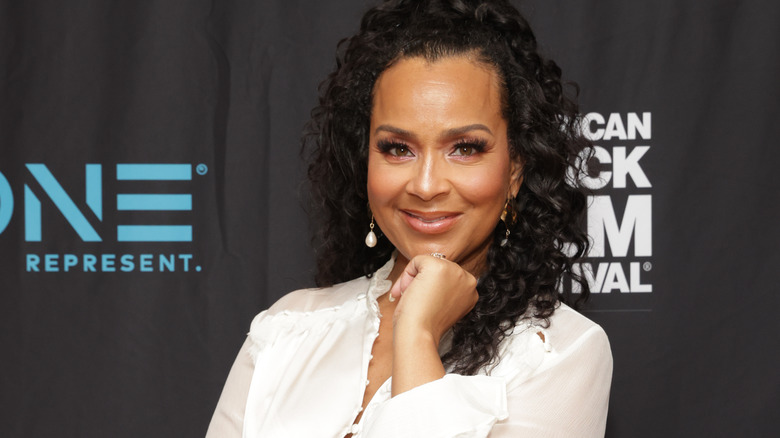 Mireya Acierto/Getty Images
Known for her appearances in videos with Ludacris, Ghostface Killah, 2pac, and Lil' Kim, LisaRaye McCoy has been incredibly busy and amassed a slew of credits, but that's honestly the least interesting thing about her. When McCoy married Michael Misick, to describe the event as "lavish" is putting it lightly — let's just say that the honeymoon involved stops in Jerusalem, Bali, and Dubai. The wedding made her the first lady of Turks and Caicos, but it didn't have a happy ending. When she sat down with Essence in 2020, she wasn't allowed to say much about their divorce, accusations of domestic violence, and the charges of corruption that had been filed. She did, however, say, "It's ok to move forward because things happen. Does it hurt? Yes. Am I disappointed? Incredibly. But this, too, shall pass."
McCoy caused some controversy with her comments that she had "turned their island around" while there, referencing projects that included a music festival and a film festival. Needless to say, those living in Turks and Caicos weren't entirely thrilled with her claim that no one had heard of them until she got there, and she caused some massive controversy in Ghana, too.
She was on "The Wendy Williams Show" when she claimed that she had been made the queen mother of Ghana, and according to what Chief of the Town Nana Ampim Darko V told GhanaFact, that wasn't exactly true. Instead, she was given the title "Nketesiahemaa," honoring her humanitarian work and assistance in setting up a clinic.
Pasha Bleasdell
Pasha Bleasdell was in almost countless 2000s-era music videos, but she was most famously known for Nelly's "Hot in Herre." In 2022, Director X reflected on her career in an Instagram post, saying they'd met on the set of a Donnell Jones video, and she was so cool, laid-back, and easy to work with that "I've put her in a million videos and spent just as much time hanging out."
Tragically, the announcement was sharing the news of her passing. Bleasdell died on June 4, 2022, from complications resulting from a brain tumor.
Tributes poured in, with fans heading to the comments to share their memories of first seeing her videos, and for reminding others of the importance of taking chronic headaches very, very seriously. Director X wrote, "She was always genuine and cool. Never brought drama to set of life. You never know when the last time you speak to someone will be the last time you speak. I hold on to my memories of you with love."
Ki Toy Johnson
Nicknamed "The Body," Ki Toy Johnson was featured in mid-aughts videos with OutKast, then went on to the occasional role in TV shows and commercials. According to her official website, her disappearance from the public eye was by design: She welcomed two foster children into her home, and decided to make them the top priority.
Her focus on children has been a lifelong passion: While in college, she helped produce a gospel newsletter called Kids Under Construction, and since putting her acting career on hold, she's also founded Destiny's Child Inc. The Georgia-based organization provides home care services, recreational therapies, cleaning services, transportation to medical appointments, and other quality-of-life services to families with developmentally disabled children.
Johnson is only occasionally active on Twitter, using the platform to encourage her followers to get out and vote, and promote upcoming projects. Her most recent project was the 2020 adaptation of a series of books following the exploits of an Atlanta-based succubus hunter (pictured). Only a few episodes were filmed.
Melyssa Ford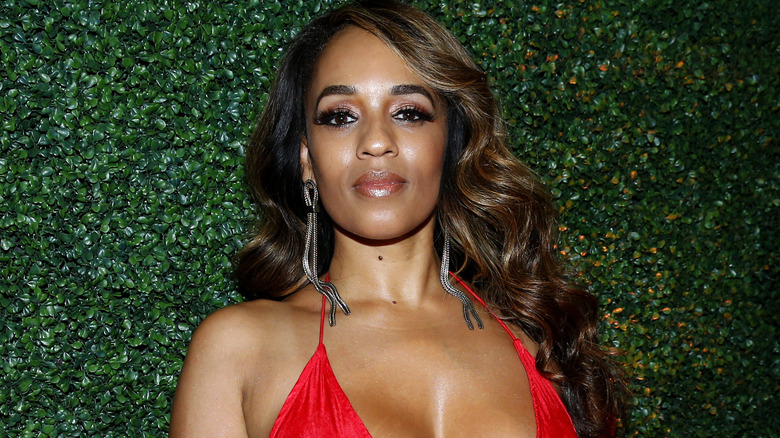 Maury Phillips/Getty Images
After being cast in videos for Alicia Keys, Usher, Sisqo, and R. Kelly, Melyssa Ford decided to walk away from her career as a video vixen in 2004. That's not to say that she's left the spotlight, and was back on television screen in the Bravo TV series "Blood, Sweat, and Heels." In between, she's been busy — for better and for worse.
In an interview with Ebony, Ford revealed that while she'd loved starring in videos, and hosting her own radio show, she opted to get into real estate. She dove head-first into the world of a New York City real estate agent, saying, "I just thought that real estate was a good choice for me. I'm very diplomatic, ... I'm obviously very personable. I know how to identify what people seem to want."
Ford was also hosting a show called "Hollywood Unlocked" when, in 2018, she was involved in a horrific car accident that left her with a skull fracture, concussion, and facing a long recovery. In an attempt to find out exactly what happened, her friends and family released some pretty shocking accident-scene photos (via People). Months after her car was hit by an 18-wheeler, she posted a candid conversation to Instagram, saying, "I'm battling Depression. Crushing, malignant Depression. ... It feels like there are two Me's: Before and After the crash. And I barely know how Before Me is anymore. Trying to seek help feels like drowning in a strong current with a lifetime swimming right above your head."
Chessika Cartwright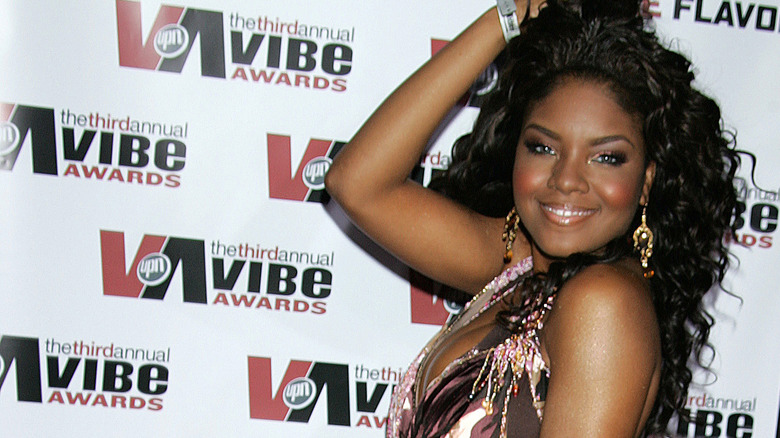 Jeffrey Mayer/Getty Images
Chessika Cartwright's video vixen credentials include videos for Nelly and 50 Cent, and she's also appeared in a 2005 film called "Bloodline." Like many of her fellow video vixens, she's continued to share her life — along with aspirational messages — on her social media accounts, and according to her LinkedIn, she's spent several decades working as an image consultant with a company called Chess (although there isn't much information about the company that's readily available).
She's also taken her career in a bit of a different direction, with her Instagram sharing not only her SAG/AFTRA tags, but also a link to the real estate company that she works for. Licensee shows that she received her real estate license in 2016, but it's unclear as to whether or not she continues to practice in the industry, as her personal links to the companies she has been associated with no longer work.
Buffie Carruth
Buffie Carruth became Buffie the Body after her boyfriend posted some swimsuit snaps of her online — "without my knowledge or consent," she wrote for her website. Her first video offer was for Tony Yayo's "So Seductive," and from there, she wrote that the phenomenon got bigger than she had ever dreamed. But that, she says, isn't what she's been about — and she's been making a huge difference in changing peoples' lives for the better.
In addition to writing the book, "Vixen Icon," Carruth created a series called "Bodynomics" with the goal of reevaluating what it means to be healthy. "There's a big misconception that you have to be thin with very few curves to be considered fit and healthy or even fine," she writes. "I want to be the one that fills that void and teach (sic) women the real deal."
She's also the founder of Brick Built Apparel, which started as an active and fitness-wear company in 2012. Since then, they've expanded into selling casual wear, travel accessories, and home apparel, while still designing the vast majority of their clothes.
Tae Heckard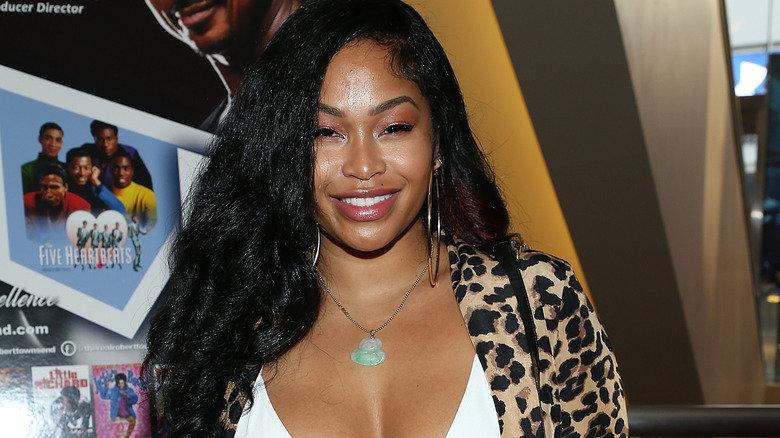 Phillip Faraone/Getty Images
Tae Heckard is another video vixen with a list of credits to her name, including videos with Busta Rhymes, Dru Hill, Ne-Yo, and Keyshia Cole. She's continued her acting career, appearing in "ATL," and television series that include "The Game," and "BlackAF," alongside reprising her aughts-era video vixen role in 2020 and 2021, in videos for Trippie Redd and Busta Rhymes, respectively.
Today, she's active on social media, often posting daily glamorous photos in glamorous places on Instagram and sharing train-of-thought messages. She's also been the subject of much speculation for her relationship with NFL receiver Stefon Diggs. Previously linked to NBA star Brandon Jennings (with whom she shares a son), Heckard is often questioned about why she shares photos and stories of her life with Diggs, while she's conspicuously absent from his social media. Both have remained mum on the topic, leading to speculation that they just like their privacy.
KD Aubert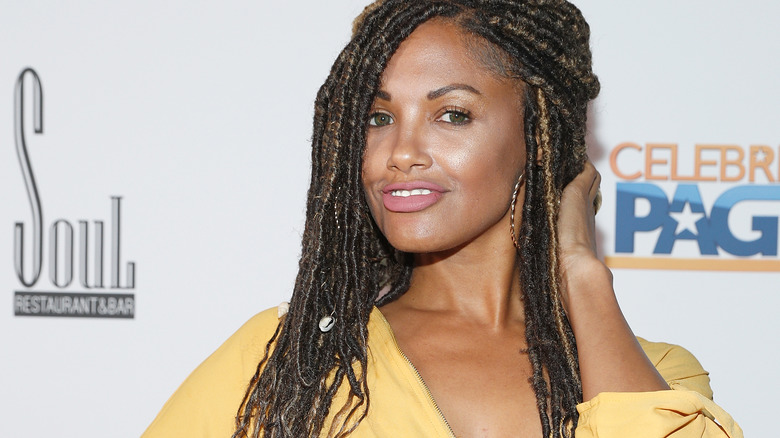 Josh Lefkowitz/Getty Images
When KD Aubert talked to 21 Ninety in 2023, they absolutely wanted to know what it was like being one of the go-to girls for aughts music videos, perhaps most famously the 2004 Lloyd Banks video for "Karma." She stressed that she wasn't entirely sure how it all happened: "Things kind of kept falling into my lap. Things just kept happening and happening."
Aubert was almost immediately cast in "Friday After Next," and it's a good thing she didn't go with her initial instincts and turn the part down, because it's led to a slew of roles in productions including "Buffy the Vampire Slayer," "The Scorpion King," "Soul Plane," "Bones," CSI:NY," and "Too Close to Home." 
During the interview, she shared that she was going to continue acting, but not necessarily in the same way she had been. "I'm taking on roles that people have never seen me in. I'm talking about that overly masculine, tough, no-makeup character. And what I'm doing is I'm focusing on setting myself up for action movies, more sci-fi, detective, action hero roles. Those are the steps that I'm taking and the roles that I'm positioning myself for." Meanwhile, off-camera, she's been modeling regularly, and she's long been taking on another hero role in her work with nonprofits, including the Sickle Cell Disease Foundation of California and Urban Born.
LoLa Monroe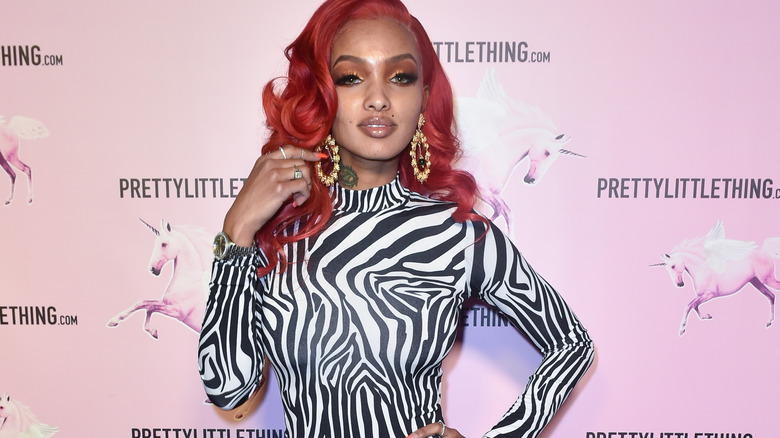 Aaron J. Thornton/Getty Images
LoLa Monroe's story is pretty incredible: While hip-hop fans know her from 50 Cent, Trey Songz, and Kanye West's videos, life wasn't always so glamorous. After leaving her native Ethiopia for the U.S. with her parents, the family started to splinter. Monroe — born Fershgenet Melaku — found herself living on the streets, which is where she had a fortuitous meeting with a talent scout. Just appearing in videos wasn't enough, though, and in 2009, she kicked off her own career as a hip-hop artist in earnest. 
She was picked up by Wiz Khalifa, and after putting out a few mixtapes, she decided to take a step back to raise her child with longtime partner King Los. That wasn't the only thing on her plate, though; she also founded two companies between her departure from Taylor Gang and her 2017 appearance on "The Platinum Life."
Monroe founded Vegan Godd3ss, a skincare line that includes things like creams, soaps, and acne treatments. She's also running another company called Purrsuazions, which started out as a high-end jewelry line, with plans for expansion. If that sounds like a lot, it is: She told Revolt, "Being a female entrepreneur is very empowering. ... When women come together, it makes things move with a force behind it, versus just individually. ... It's very powerful."