People Throughout History Who Died On Holidays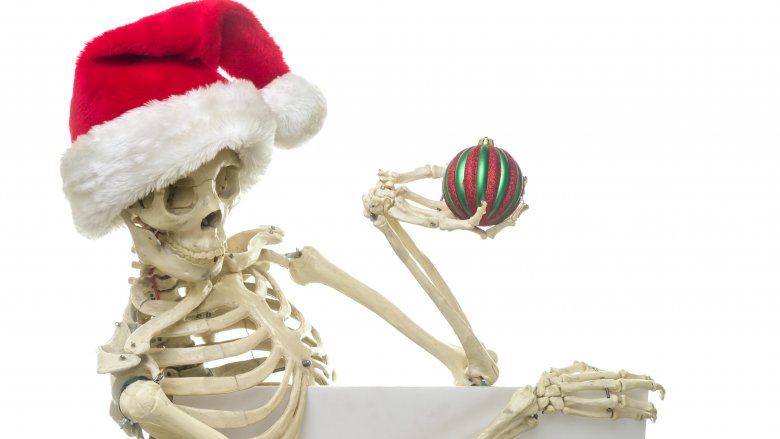 Shutterstock
Holidays are special days societies or cultures set aside to commemorate special events or relationships, such as what we share with our mother or father, or a special date in our countries' histories, or something religious or whatever. Sometimes they're honestly just an excuse to drink thematic alcohol or eat a thematic meat or gorge on thematic candy, or in the case of Christmas, all of those things, and that's cool too. Anyway, holidays are dope.
But you know who doesn't care that holidays are special days on which we should all relax and be chill? Death. You know, Grimbo the Reaper. That guy's got no chill, even when it's time to open presents or do the pinata or scramble to buy a last-minute greeting card for your mom at Walgreen's. Unfortunately, the death of a loved one on a holiday can ruin memories of that holiday for a long time. Hopefully, however, recalling the deaths of historic persons who in some cases died very long ago will hopefully provide a pleasurable if momentary diversion on your own road to the grave.
Here is a list of notable people who tragically left this world on days that are otherwise supposed to be fun or holy. Think of it as a kind of macabre advent calendar, but without the chocolates.
There's a tear this New Year, 'cause I'm crying for you, dear
Hank Williams (Senior, that is, not his son Junior, whose rowdy friends you might have heard are coming over for Monday Night Football) is one of the most influential and respected country music artists of all time, one of the genre's first superstars and indeed widely considered "the King of Country Music." He had 35 singles hit the Top 10 Billboard country best seller chart, out of which 11 hit #1, including 1953's "Your Cheatin' Heart," which is considered one of the most important country songs of all time. Not a bad series of accomplishments for a guy who didn't even make it to 30 years old.
Born in Alabama in 1923, Williams was born with spina bifida, a painful condition that he tried to relieve with alcohol as he got older. By his late 20s, Williams was fully dependent on alcohol and morphine, which negatively affected both his health and career. On New Year's Day 1953, Williams sat in the back of his Cadillac being driven to a concert in Ohio. He didn't make it. His driver found him dead in the back seat after he had been unresponsive for a while. Williams' fame and reputation only increased after his death, and he had multiple posthumous hits that helped raise the public perception of country music.
Other notable January 1 deaths include Victor Buono and Cesar Romero, who were both 1960s Batman villains, guitarist Townes Van Zandt, and Shirley Chisholm, the first black woman in the United States Congress.
Roses are red/Georgia is burnin'/just like my love/for General Sherman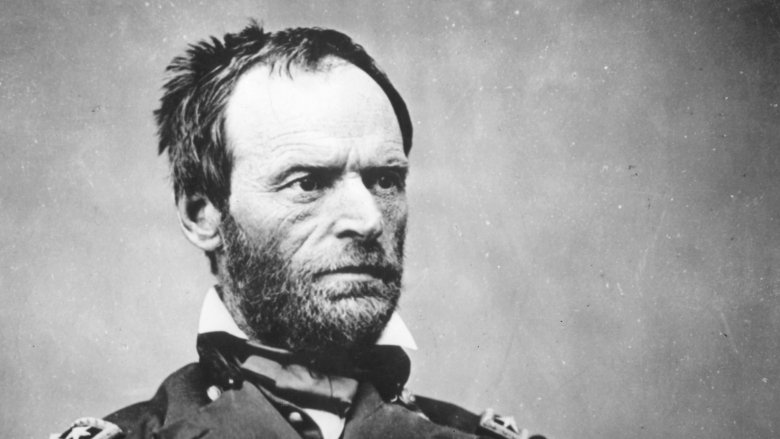 Getty Images
February 14, St. Valentine's Day, is nowadays associated with love and romance, but that doesn't mean it doesn't have its share of death and tragedy. St. Valentine, of course, was martyred on that day because, like, that's how saints get their days assigned. Another notable death came on Valentine's Day 1891, which saw the end of General William Tecumseh Sherman, a Civil War general who was quite hated in the South.
Sherman was born in Ohio in 1820 and was appointed to the U.S. Military Academy by 1836. By 1864 he was lifelong friends with and confidential adviser to Ulysses S. Grant and himself in charge of three armies fighting for the Union. His most famous action was his "March to the Sea," in which he and his forces burned much of Georgia to the ground, leaving a trail of destruction in their wake as they made their way to the coast. This was the first major implementation of Sherman's idea of "total war," in which civilian structures and infrastructure are considered fair targets. Despite his contribution to the changing nature of war, he was cynical about the very idea, famously reported to have said, "War is hell." He lost a battle with pneumonia in 1891 and left a legacy sharply divided along geographical and ideological lines.
Other V-Day deaths include explorer Captain James Cook and novelist P.G. Wodehouse.
Leaping to conclusions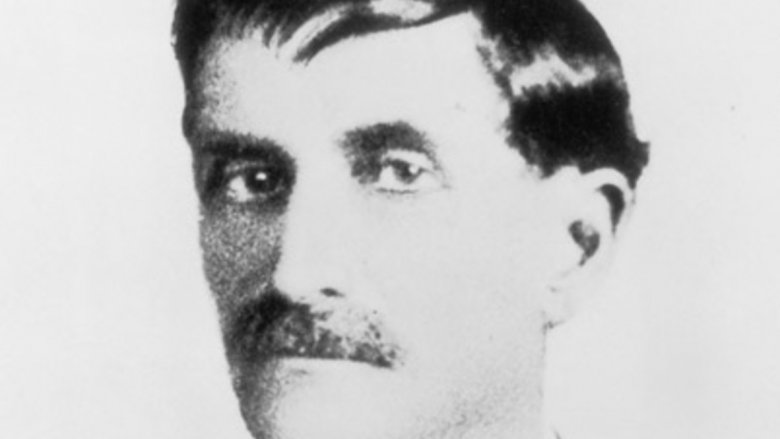 Biography
All other things being equal, you have even odds of dying on any day of the year. January 25 is just as likely as October 10 or May 17 or whatever. Except for one day of the year. It takes a special kind of luck or skill to die on February 29, a day that only comes once every four years. A number of historically notable people have managed this feat, however, including Old West lawman Pat Garrett.
Garrett was born in Alabama in 1850 but moved out West as a teenager after both his parents died and left his family plantation deeply in debt. He first moved to Texas, but it was in New Mexico, where he moved in 1878, that he would gain his greatest fame. In 1880, Garrett became sheriff of Lincoln County, New Mexico, and his first order of business was to capture Henry McCarty, better known as William Bonney and even better better known as Billy the Kid. The Kid had recently killed a sheriff and his deputy, and Garrett wanted the kind of revenge that you can only get in the Old West. He managed to arrest Billy in 1881, and the Kid was sentenced to hang but escaped, after which Garrett tracked him down and killed him, instantly becoming a Wild West celebrity. He himself died (by gunshot) under super weird and mysterious circumstances on February 29, 1908.
Other Leap Day deaths include Davy Jones of the Monkees and iconic Batman artist Sheldon Moldoff.
EGOT go bragh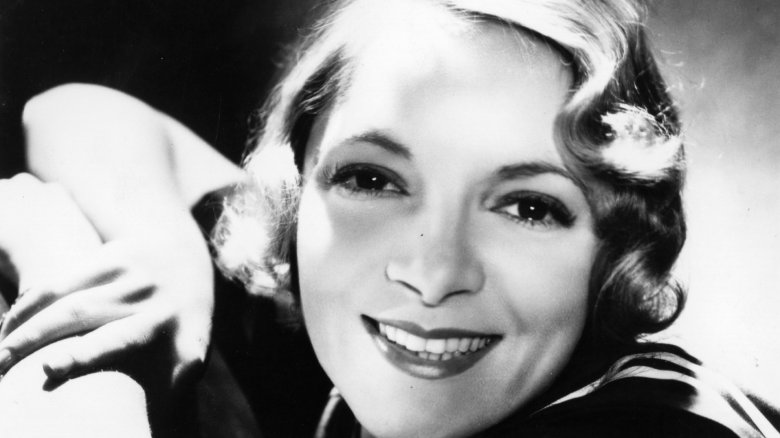 Getty Images
People look for four-leaf clovers on St. Patrick's Day hoping some of that luck of the Irish will rub off on them, but some people are unlucky enough to shuffle off this mortal coil on March 17. That said, it takes a lot more than just luck to score an EGOT — to win Emmy, Grammy, Oscar, and Tony awards — which only 12 people have done as of this writing. One person, however, was both lucky and unlucky enough to do both of those things.
Helen Hayes was born in Washington, D.C., in 1900 and started acting at age 5, continuing until age 85. She won an Academy Award (her first of two) in 1931 for best actress in The Sin of Madelon Claudet, a Tony in 1947 for best actress in Happy Birthday (the first of four Tonys), an Emmy for best actress (apparently not for a specific role, but just general awesomeness?) in 1953, and a Grammy in 1977 for her contributions to the spoken word album Great American Documents, making her the first woman to EGOT. (Rita Moreno also completed her EGOT that same year.) Hayes died from heart failure at age 92 on St. Patrick's Day 1993, leaving a legacy as the "First Lady of American Theater."
Other St. Patrick's Day deaths include St. Patrick (naturally), Roman Emperor Marcus Aurelius (technically before St. Pat was even born), and Gracie Lantz, the original voice of Woody Woodpecker.
Foolin' around
Getty Images
Since the Middle Ages, April 1 has been a day on which people across Europe and in America play pranks and spread hoaxes in an attempt to nail so-called "April Fools'." Unfortunately, it's no joke that a number of notable deaths have occurred on this date throughout history. One such death was that of Marvin Gaye, a singer-songwriter known as "the Prince of Soul."
Born in Washington, D.C., in 1939, Gaye was signed to the legendary Motown Records by the 1960s, where he scored huge hits like "Can I Get a Witness?" and "I Heard It Through the Grapevine." By the 1970s, Gaye had set out on his own and pursued his own path with such hits as the milestone protest song "What's Going On" and essential love songs "Let's Get It On" and "Sexual Healing," the latter of which earned him two Grammys in 1982. Unfortunately, Gaye also had a history of depression and substance abuse that led to recurrent and often violent arguments with his father. One such fight in 1984 became physical, and Gaye's father shot and killed him, claiming to have acted in self-defense. A sad end for a music legend.
Other April 1 deaths include Eleanor of Aquitaine (queen of France and England who died before April Fools' Day was a thing), hugely influential American composer and ragtime musician Scott Joplin, TV producer and creator of NYPD Blue and Doogie Howser Steven Bochco, and cartoon star Bugs Bunny. (April fools on that last one.)
Easter and the Mysterious Lady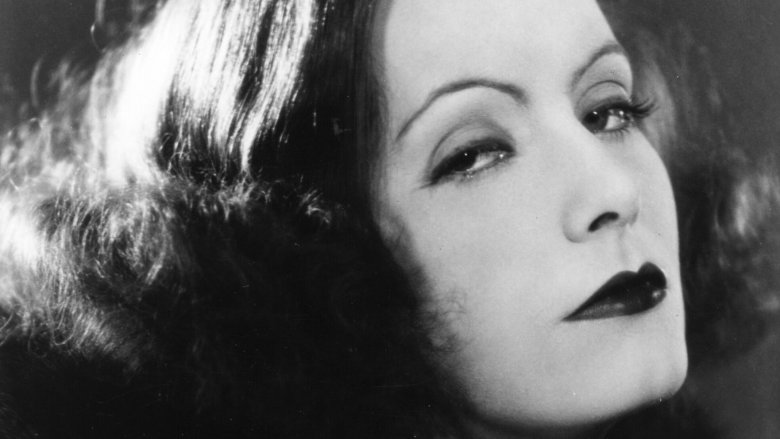 Getty Images
Easter is what's known as a "moveable feast," meaning it falls on a different day each year within a range of over 40 days based on a calculation related to the date of the vernal equinox and the full moon. This calculation is called "computus," which sounds like a Legion of Super-Heroes villain, and is actually even more complicated than it sounds. Anyway, the point is, a person who died on Easter one year and a person who died on Easter the next would not have died on the same date. That said, there are still some notable deaths on this moveable feast.
Greta Garbo was a Swedish-American actress born in 1905 who would go on to become one of the most famous actresses of the 1920s and 1930s. She began in theater and film in Stockholm in the 1920s and by 1925 had scored a contract at MGM and made her way to Hollywood. First in silent films and then in talkies, Garbo gained a reputation for playing strong-willed but mysterious heroines in such movies as Flesh and the Devil, Mata Hari, and Camille. She was nominated for best actress Oscars three times and was given an Academy Honorary Award in 1954, well after her retirement from acting in 1941 at age 35. She died on April 15, 1990, at age 84 after decades out of the public eye.
Other Easter deaths include punk rocker Joey Ramone, who was hopefully not buried in a pet cemetery, as per his wishes.
BFFFFs (Best Founding Father Frenemies Forever)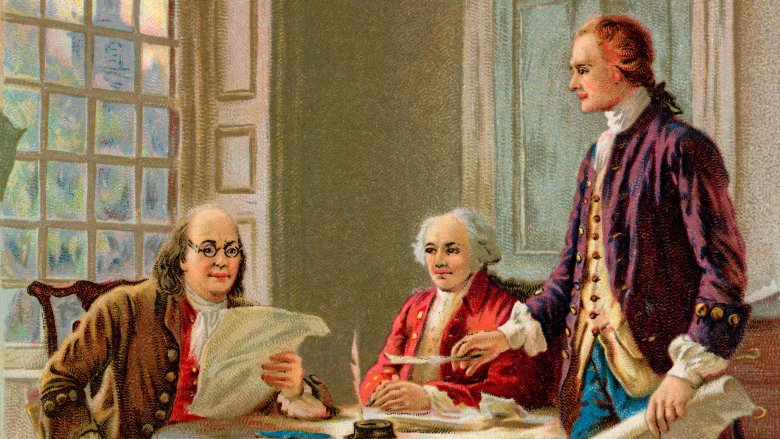 Shutterstock
The United States celebrates Independence Day on the Fourth of July because it was on that day in 1776 that the Declaration of Independence was signed, indicating America's intent to "it's not you, it's me" the British Empire. However, the 50th anniversary of that monumental event also saw the death of two of the key men involved who had become early America's most savage frenemies: John Adams and Thomas Jefferson, the second and third Presidents of the United States, respectively.
Adams became president in 1797 and Jefferson was his vice president. It was during this time that their political differences became clear: Adams was in favor of a strong federal government, while Jefferson was on the side of states' rights. Jefferson was so shocked by what he saw as Adams's overreach of presidential powers that he led a bitter campaign against him in 1800, in which the two former friends dragged each other until Jefferson emerged victorious. Adams and Jefferson did not speak to each other again until 1812, years after Jefferson's two terms, at which point Adams sent Jefferson a letter wishing him a happy New Year. Their friendship resumed, and the two men enjoyed friendly correspondence for the next 14 years.
By 1826 they were the only surviving revolutionaries, and as Adams lay on his deathbed, his last words were that Jefferson still survived. He was wrong, though, as Jefferson had died five hours before. Some real BFF stuff.
James Monroe, America's fifth president, also died on July 4, but five years later.
Halloweeny Houdini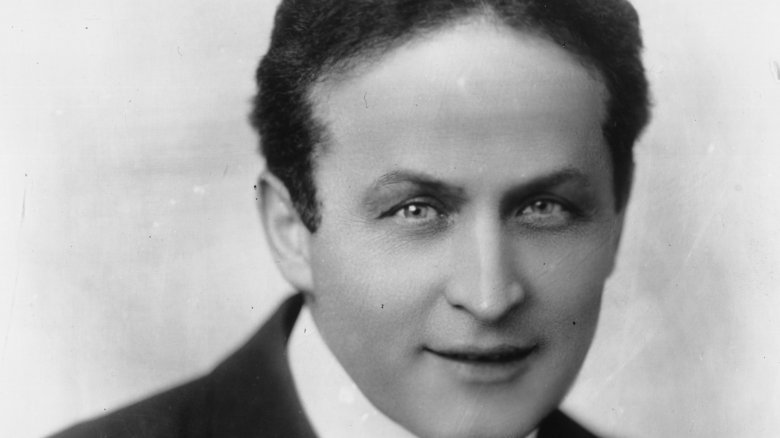 Getty Images
Halloween is already a holiday associated with death and the afterlife, as people dress up as and/or celebrate ghosts and zombies and vampires and other forms of the dead and undead, so a celebrity death on October 31 should be suitably spooky, mysterious, and magical to earn its spot on the day when the veil between this world and the next is thinnest. Well, how about Harry Houdini? Is that magical enough for you? Literally the most famous non-fictional magician who has ever lived?
Houdini's real name was Erik Weisz, and he was born in Budapest (probably? Maybe he was born in Wisconsin, which is kinda like the Budapest of America's Midwest) in 1874. He began working as a trapeze artist at a young age before moving on to vaudeville in New York. By 1900 he had adopted his most famous role as an escapologist, making his way out of chains, handcuffs, ropes, straitjackets, coffins, prisons, milk cans and what-have-you for fun and profit.
In the latter part of his life, Houdini devoted himself to debunking psychics, mediums, spiritualists, and other charlatans who fooled people into believing in supernatural activity. Ghosts had the last laugh, however, when Houdini got punched in the stomach so hard that he died on Halloween 1926.
Other people who ironically didn't make it to Day of the Dead include Indian prime minister Indira Gandhi, Italian director Federico Fellini, American actor River Phoenix, and Civil War general Joseph Hooker.
Deck the halls with boughs of Charlie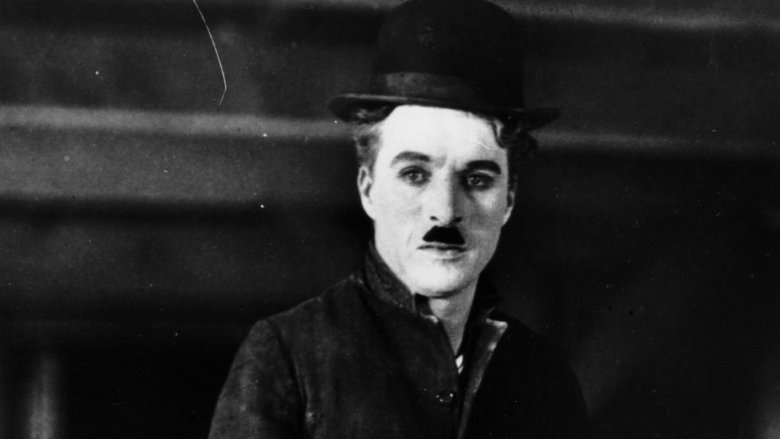 Getty Images
While Christmas is generally held to be a time of peace and joy, it is nevertheless a difficult time for some people, especially those who have experienced a personal loss around the winter holidays. Celebrities and significant historical figures are by no means exempt from Yuletide deaths, as a large number of famous people have died on December 25. One such example is one of the biggest stars the movies have ever seen, Charlie Chaplin.
Charles Spencer Chaplin was born in London in 1889 to a drunk who abandoned him and a music hall singer who inspired his love of performing. After touring with a vaudeville troupe, he was signed to a film contract in the United States in 1914. In his first two years in Hollywood, Chaplin had appeared in over 40 films (they made them faster back then), but it was his 1915 movie The Tramp that turned him into a superstar. "The Tramp" is the character you picture when you think of Chaplin, with the hat and the mustache and the cane and all that. He would play this character in all his most famous films, including The Kid, City Lights, and Modern Times, all of which he also directed. Chaplin died in Switzerland on Christmas 1977, and his body was stolen and held for ransom, which is mega wild.
Other Christmas deaths include actor and comedian W.C. Fields, singer and actor Dean Martin, Godfather of Soul James Brown, singer and Catwoman Eartha Kitt, and pop star George Michael.
An Unforgettable New Year's Eve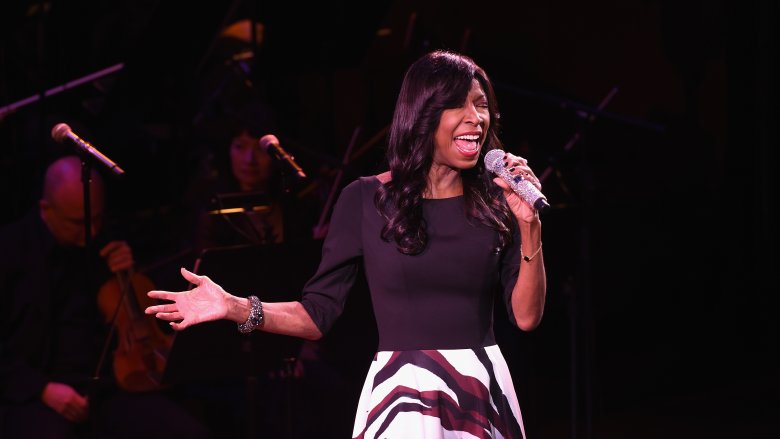 Getty Images
And so the year ends as it began. You know, with death and loss. But before we take that cup of kindness for auld lang syne, let's look at one last notable holiday death. This time, one that fell on New Year's Eve, the last day of the year. December 31, 2015, saw the passing of music legend Natalie Cole.
Natalie Cole was born in Los Angeles in 1950, the daughter of iconic crooner Nat King Cole, probably best known today for his definitive renditions of Christmas standards. Natalie did not intend to follow her father into a music career, but in 1972 she took a summer job singing with a band and by 1975 she was racking up Grammys. She scored huge hits with songs like "This Will Be (an Everlasting Love)," "I've Got Love on My Mind," and "Pink Cadillac." She raked in platinum records and a star on the Hollywood Walk of Fame. Following a struggle with substance abuse in the 1980s, she had a huge comeback in 1991 with what is now her most famous album, Unforgettable...with Love, which featured her singing standards that her father had previously recorded and, most memorably, "Unforgettable," a duet that she was able to perform with her late father thanks to the magic of technology. Cole passed away on New Year's Eve 2015, to be remembered as one of the most iconic women in R&B history.
Others for whom the ball dropped on December 31 include crazy Roman emperor Commodus and 1950s teen idol Ricky Nelson.