The Real Reason George Tickner Left Journey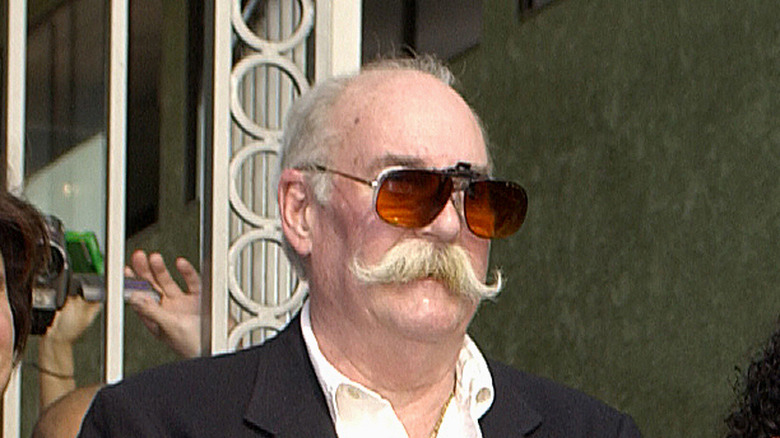 Frank Trapper/Getty Images
As most Journey fans are well aware, singer Steve Perry permanently left the chart-topping rock band in the late 1990s. Long before Perry's last of two exits from the group, another Journey member, co-founder and rhythm guitarist George Tickner, quit the group in 1975 to pursue another career entirely: medicine. In early July 2023, Tickner, who co-wrote several of Journey's early songs, died at the age of 76, according to a Facebook post from Journey co-founder and Tickner's former bandmate, Neal Schon. A cause of death was not immediately provided.
Tickner, who knew another Journey founding member Ross Valory from their days playing in a San Francisco psychedelic rock band called Frumious Bandersnatch, co-wrote three songs on Journey's 1975 self-titled debut before Steve Perry even joined the group. He also has co-songwriting credits on the band's subsequent two records. Although Tickner left Journey before their heyday, he remained close with his former bandmates and stayed involved in music. In 2005, Tickner appeared with other Journey members at the band's Hollywood Walk of Fame unveiling ceremony.
He attended Stanford Medical School on a full scholarship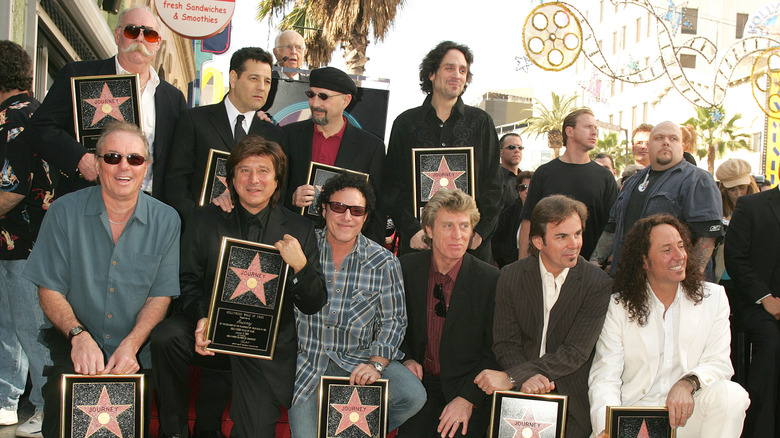 Jeffrey Mayer/Getty Images
Perhaps tempting George Tickner to trade in his guitar strap for a stethoscope, he was awarded a full scholarship from Stanford Medical School, where he earned a Ph.D. Tickner was also reportedly motivated to leave by the band's touring schedule. After Tickner's departure, Journey went on to score their most enduring hits, "Don't Stop Believing" and "Any Way You Want It." Tickner never completely cut ties with his former bandmates, though.
Later on, Tickner helped launch the recording studio The Hive along with Journey member Ross Valory and continued to make music there with Neal Schon, who broke the news of Tickner's death on social media. In his post, Schon wrote, "Godspeed, George ... thank you for the music. ... Our condolences to his family and friends, and to all past and present band members. So heartbreaking."
Another of Tickner's post-Journey music projects was VTR, with Valory and Stevie "Keys" Roseman. Roseman played with Journey after Tickner departed. In 2005, VTR released one studio album called "Cinema." 
Tickner had a unique guitar playing style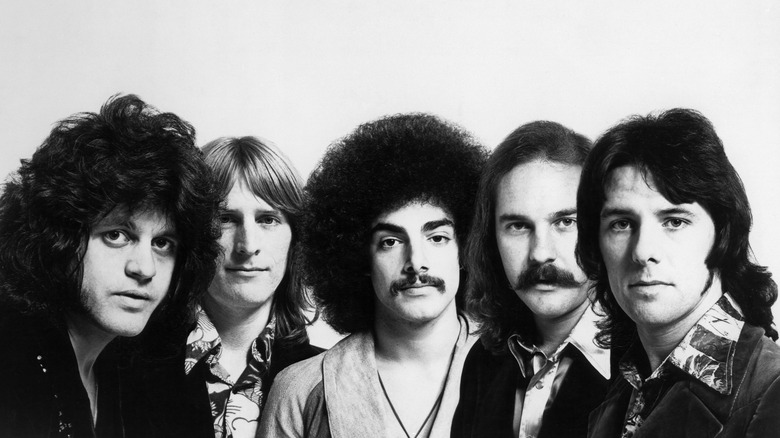 Gems/Getty Images
In the liner notes of Journey's "Time3" box set collection, Journey keyboardist Gregg Rollie recalled what it was like to play with George Tickner (pictured second from right, above). "He came up with chordings I have never heard. He had these massive hands, and he would de-tune his strings and come up with these voicings that nobody else could," Rollie said. 
At the time Tickner was in the group, they had more of a progressive rock sound than they came to be known for later on, when they became kings of FM radio in the 1980s. Songs Tickner is credited with co-writing include "Of a Lifetime," "You're on Your Own," and "I'm Gonna Leave You" from the band's first three albums. At first, Journey were called Golden Gate Rhythm Section — but soon changed their name to Journey. 
Including Tickner, the group's first public performance was in 1973 at the Winterland Ballroom in San Francisco. By 1974, Journey's original lineup signed a deal with Columbia Records before Tickner departed to study medicine. Tickner's former Journey bandmate, guitarist Neal Schon, has said Tickner's co-composition "Of a Lifetime" is still one of his favorite songs ever, according to the San Francisco Chronicle.