The Real Reason Steve Perry Left Journey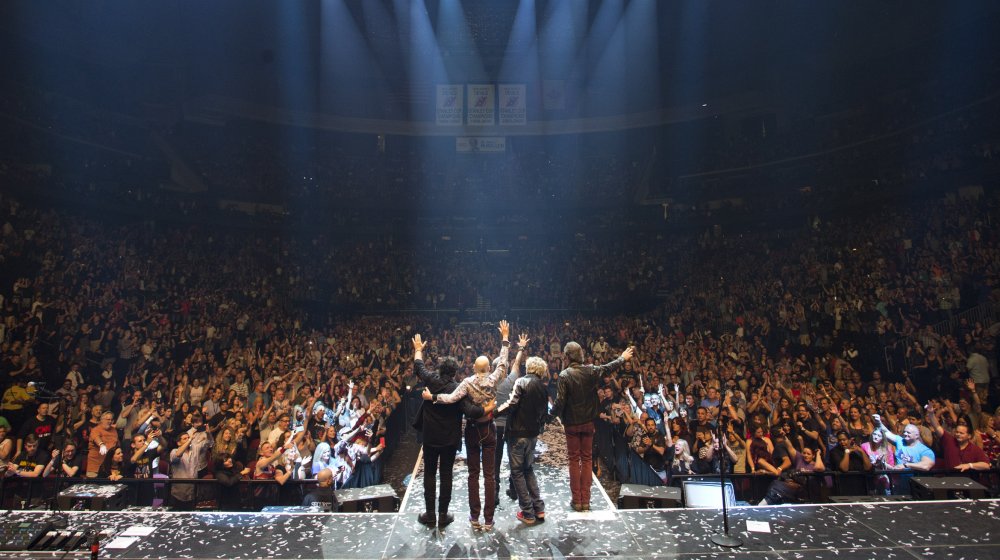 Brian Ach/Getty Images
For years, Journey singer Steve Perry used to wear a necklace of a gold musical eighth-note. In 2018, he explained to Rolling Stone it was a gift he received from his mom when he was 12 years old.
"She always believed in me. I wore it for years and years, but hung it up in May of 1998, just after the band and I legally split and I had a complete contractual release from all my obligations to the band and label."
Perry fronted Journey to its greatest commercial success in the '80s, catapulting the band to arena rock stardom through the likes of "Open Arms" and "Don't Stop Believin'." However, by 1987, even with the triumph of Raised by Radio tour, the band was greatly fractured and went on hiatus for nearly ten years. 
As time heals all wounds, Perry reunited in the mid-90s with bandmates Jonathan Cain, Ross Valory, and Steve Smith. Now under the management of Irving Azoff, Journey released Trial by Fire. The Recording Industry Association of America certified the album platinum and the Recording Academy nominated one of its hit singles, "When You Love a Woman," for a Grammy.
Through pain, Steve Perry came back to music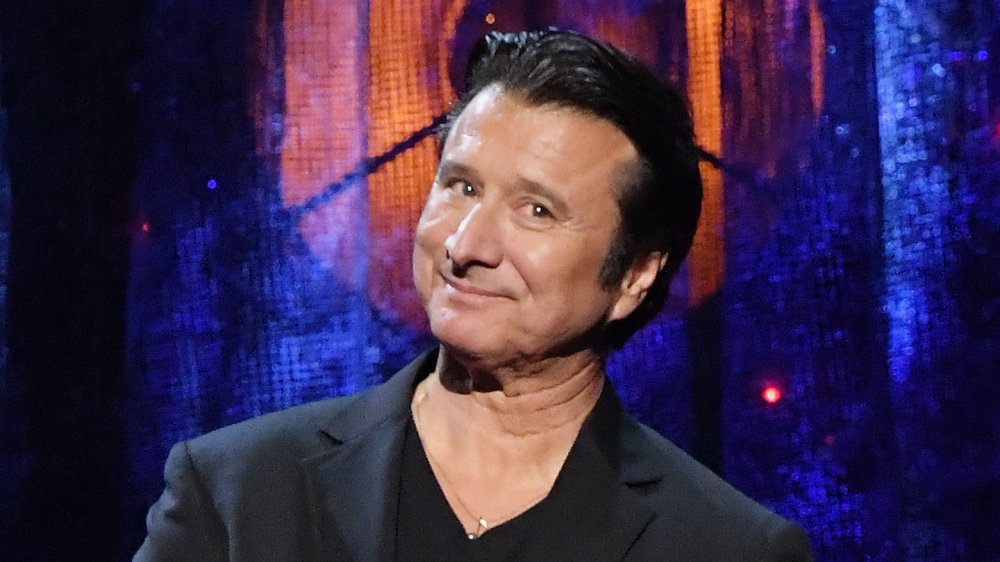 Mike Coppola/Getty Images
Just before tour arrangements could be made, Perry collapsed while on a hike. He learned he needed hip surgery due to a degenerative bone condition. The band could not wait for Perry to heal, and so he was replaced by Steve Augeri and later Arnel Pineda.
For years, Perry's surgery explained his reason for officially leaving Journey. But in 2018, he made a revelation. Ahead of the release of his solo album Traces, Perry admitted his actual motive.
"The truth is, that I thought music had run its course in my heart," Perry said. "I had to be honest with myself, and in my heart, I knew I just wasn't feeling it anymore."
Perry, in soul and spirit, was tired. But like any true rockstar, he could not be away from the limelight too long. Traces allowed Perry to find music again. In a promise to his late girlfriend Kellie Nash, who died in 2012 from breast cancer, this was the moment he stopped isolating himself from the world. 
"I found myself with not only just a broken heart but an open heart," Perry told Billboard. "And from that came rock and roll."