Who Is Cary Grant's Only Daughter, Jennifer?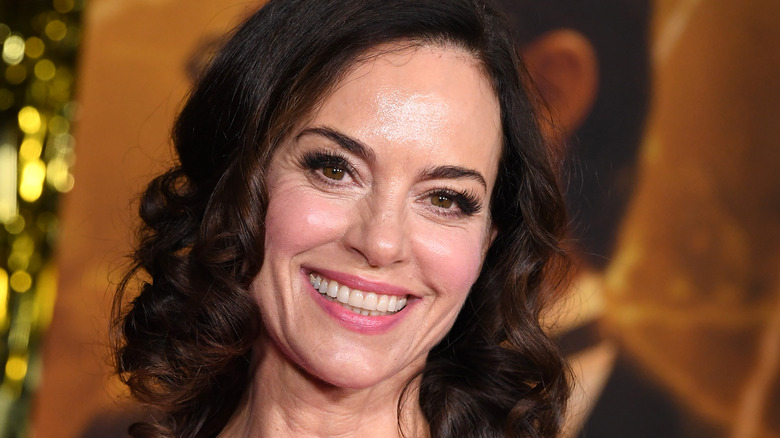 Steve Granitz/Getty Images
In 2023, Cary Grant's only daughter, Jennifer Grant stepped into the spotlight as executive producer of "Archie," a British ITV dramatized miniseries about her father's life. Jennifer had previously published "Good Stuff: A Reminiscence of My Father, Cary Grant" a 2011 memoir about growing up the daughter of one of classic Hollywood's most legendary leading men. Jennifer, the daughter of Grant and actress Dyan Cannon, is an actress in her own right, perhaps most notably in the 2022 Brad Pitt film, "Babylon."
Cary, who died in 1986, retired from acting at the age of 62 to raise Jennifer full-time, and as a result, Jennifer and her father were quite close, as she told The Guardian while promoting the 2023 TV series about her father's life. Like in her 2011 book, Jennifer revealed what her childhood was like with her famous father, played by actor Jason Isaacs on the show. She has also pushed back on one persistent rumor about her father's sexuality.
To the best of her knowledge, Cary was not gay, as some allege. "If you're around your parents a lot, you see them in ways that almost no one else does," Jennifer told The Guardian. "And I never saw a hint of that. I think I would have picked up on it — not that I would've cared. But I have to speak the truth of the matter: Dad was charming, and he had great friendships, but he wasn't flirtatious with men."
Cary Grant recorded every aspect of Jennifer's early life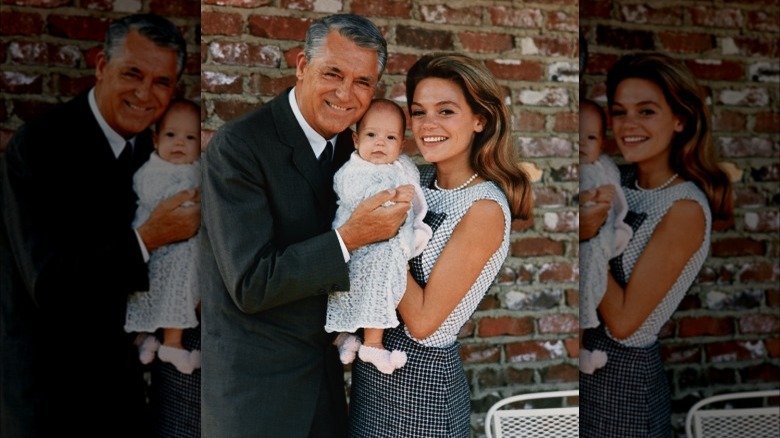 Bettmann/Getty Images
Jennifer Grant was born in 1966 in Burbank, California. Her father, Cary Grant was born Archibald "Archie" Leach in 1904 in Bristol, England before moving to the U.S. and making a name for himself as a leading man in Hollywood's Golden Age. An older father, Grant was attentive to his young daughter, as Jennifer told NPR's Jacki Lynden in 2011. "He wanted me to have accurate records of my life growing up with him because his own records were burned in the bombings of Bristol in World War II," she said.
To do so, Cary taped and captured moments of Jennifer's childhood on Super 8 film and with slides and photographs. "[E]very note I wrote him, every note he wrote me — and letter — he saved in boxes. And he put them in a fireproof vault in our house to ensure the safety of these archives for me," she said. By 1987, Jennifer was on a far different path than what one might expect from the child of two Hollywood celebrities. She had just graduated from Stanford University with a history and political science degree and planned to attend law school. But all that changed once her father died, she said.
Jennifer Grant's first acting role was in Beverly Hills, 90210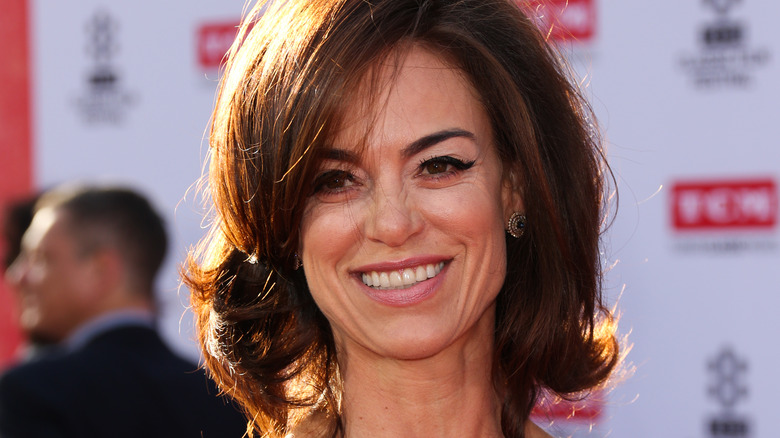 Paul Archuleta/Getty Images
As Jennifer Grant wrote in her 2011 memoir "Good Stuff" (via NPR), when her father died, "I shifted gears in ten seconds flat. I felt pulled, in an almost subterranean way, home to Los Angeles." On the "Beverly Hills Show Podcast," Jennifer said her parents never wanted her to get into the business. After her dad died and she returned home to Hollywood, she took an acting class and finally found her place (via YouTube). "Everything in me just went, 'Ah, thank god,'" she said. "I understand this — something in me really understood it."
In addition to her role on "Beverly Hills, 90210," Jennifer also appeared on "Ellen" in 1997, and on "CSI: Crime Scene Investigation" in 2006, among other film and TV appearances. As well as a knack for acting, Jennifer also told The Guardian that she picked up some aspects of her father's personality: "I went upstairs and on the way up found myself picking flecks off the stairs; I laughed and thought this is Dad! There couldn't be a speck of anything." Just like Cary's elegant sartorial style on the silver screen, "[H}e was meticulous. With everything," she said.
Jennifer married Randy Zisk in 1993. They divorced in 1996. Zisk and Jennifer had two children: Cary Benjamin Grant and Davian Adele Grant, born after their grandfather died. As of 2023, Jennifer's mother, Dyan Cannon, was still alive. Jennifer's mother and father married in 1965 and divorced three years later.